Dear Expectant Parent(s),
We're Tim and John Marc and we're grateful for the opportunity to share our story with you. We admire your strength and courage and know that you are a loving and selfless person to consider an adoption plan for your baby. No matter what you choose for you and your child, our thoughts are with you and we wish you, your family, and your child the absolute best.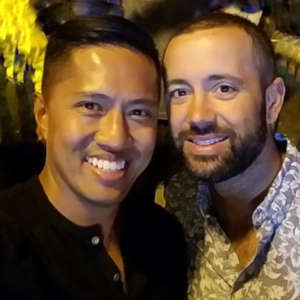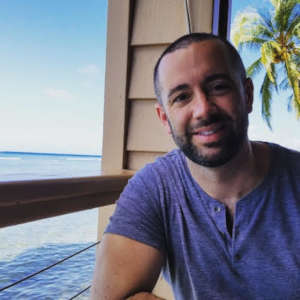 Meet Tim
I was born and raised in Decatur, Illinois – a small town south of Chicago. I grew up as an only child of divorced parents, both of whom remarried. While I did not have any siblings, from my mother's side of my family I played with a close-knit group of a dozen wonderful, fun cousins. As a child, I played hockey, spent summers on my family's boat, and camped with my grandparents.
After nursing school I moved to Chicago where I have lived ever since. I love being a nurse, and now I work as a hospital administrator at Rush University Medical Center. In my free time, I love cooking, watching moves (I'm a self-proclaimed "trekkie"), tackling small projects around our home, crossfit training, and most important spending time with family (including our two dogs Logan and Wyatt) and friends.
Meet John Marc
I was born and raised in Chicago. My parents came to Chicago from the Philippines and I have two incredible sisters. I've always enjoyed playing sports and I stay pretty active in some of the recreational leagues in the city. Basketball and baseball are my favorite sports to both play and watch (HUGE lifelong Cubs fan here). I also enjoy watching movies and reading books (mostly sci-fi geeky stuff) and spending as much time as possible with family, friends and our dogs.
I have a Bachelor's degree in Nursing and a Master's degree in Medical Informatics (technology). I worked as an ER nurse before moving into administrative roles where I focused on how technology can be used to improve health care. I currently work for an organization where we measure how well hospitals throughout the country take care of their patients and work towards improving care.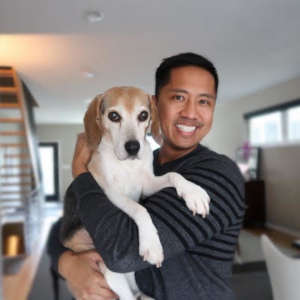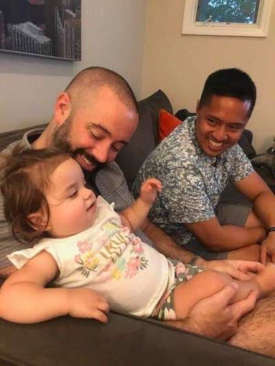 About Us
We met casually through mutual friends over 10 years ago, and then as luck would have it our careers crossed paths a short time later when Tim started working at the same hospital as John Marc. As colleagues we had occasion to socialize outside of work. Having similar career paths as nurses, conversation came easily and we found ourselves spending more and more time together and soon we started dating. As friends, we discovered we had a lot in common: similar values, similar aspirations, shared activities, our time with family and friends, and of course, our dogs. We fell deeply in love, moved in together eight years ago and finally married in 2018. Together we've created a lifetime of memories and traditions but sharing those experiences with a child is a dream we both hope will come true.
Our Family
Family is extremely important to us and was a huge part of both of our upbringings. We've wanted to be parents for a long time and really feel that adoption is the best option for us. We have several friends that have adopted, and we love being part of their children's lives.
We spend as much time as possible with our families and are lucky to have six nieces and nephews. We love being a part of their lives as young children and also enjoy watching as some of them grow into young adults. Last summer, our eldest nephew spent the summer living with us while doing an internship at Rush where Tim works. We've also been fortunate to have taken several vacations with our parents to different places around the country and especially San Diego where one of our sisters and her family lives.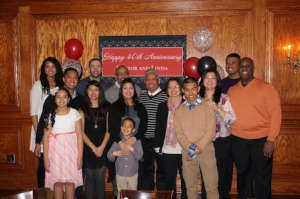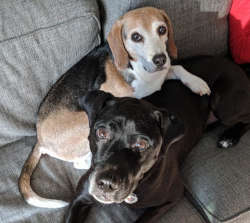 Since Tim is an only child he receives a lot of attention from his loving mother, step-father, dad, and step-mother. When we daydream about what it will be like to watch our parents as grandparents, we often joke that Tim's mom, a retired nurse, has had to focus her grandmotherly instincts on our dogs, so having a grandchild to be the center of her life will be absolutely wonderful for our family.
Our family is very diverse and we feel we can provide a loving and welcoming environment for a child to thrive in. Our family's holiday dinner table is really a melting pot of cultures, skin colors, and upbringing. We know that they are all excited to love, care for, and welcome a precious baby into the family.
Our home
Our home is a single family house on the north side of Chicago. It's a great diverse and safe neighborhood with lots of families with small children in the area. Within walking distance there are parks, playgrounds, and schools, all of which we look forward to enjoying as a family. Our home is on a cul-de-sac at the end of a street where on any given warm day, there are children learning to ride their bike, playing catch, or drawing on the sidewalk with chalk.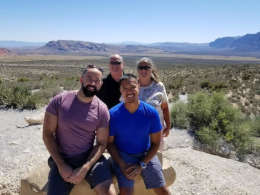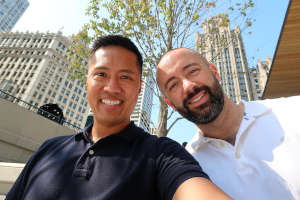 Our Promises to You
We promise your child will always know how much you love them. We both feel strongly about the benefits of open adoption and welcome you to be involved in your child's life as much as you would like. We are excited and ready to open our hearts and home and will work hard to fill your child's life with love and happiness. We know this is a difficult decision for you and we're honored that you've taken the time to read about us. When the time is right for you and your family, we'd be humbled to have an opportunity to meet you. We'd also love to hear your thoughts about how we could be the best dads ever for your child!
You can contact us directly at timandjohnmarcACFB@gmail.com. You can also reach us through our adoption counselor, Maggie Benz, at:
800-869-1005
847-366-6343 (text)
maggie@centerforfamily.com
With Sincere Admiration,
Tim & John Marc