Welcome! First off, we want to introduce ourselves. We're Summer and Jonathon, ages 26 and 27. We can't imagine the difficult decisions you may face and range of emotions that you may be feeling, but we want to express our appreciation and love for you. We hope you find guidance through your journey, as well as peace and hope surrounding your decision – whatever it may be.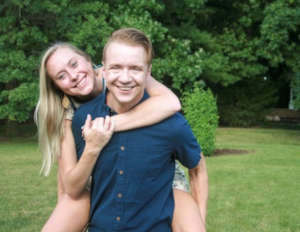 We are a second grade teacher (Summer) and a cardiac sonographer (Jonathon) who live in Northwest Indiana. We are a fun-loving, caring, and energetic couple who love to travel, spend time with our family and friends, and have movie nights. We have been together for almost 11 years and are high school sweethearts and best friends! While camping and swimming are enjoyable for us, so is staying our pajamas, making popcorn, and watching scary movies. Both of us have a deep love for music, and Jonathon plays and collects guitars. We have always known that Summer cannot become pregnant, and we can't wait to grow our family through adoption. We have so much love to give to your precious baby.
Please know that if you choose to create an adoption plan with us we will love having openness at whatever level you are comfortable with. We have nothing but admiration and love for you.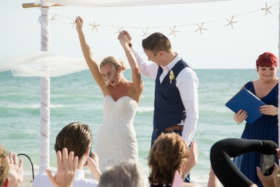 Our Story
We met in our sophomore year of high school when our best friends began dating each other. We have been together since 2009! Growing and learning together through various seasons of life have made our relationship very strong. We went on to the same college and became engaged soon after graduation. In June 2018 we were married in Florida with our closest friends and family. Family is our number one priority, and we have the best support system around. We will provide a child with a stable, safe, supportive, and fun home. Our parents do not yet have any grandchildren and could not be more excited!
Jonathon (by Summer)
Jonathon grew up in Northwest Indiana as an only child with his mother and stepfather. He grew up spending a lot of time with his many cousins. He has seven first cousins – many of whom now have kids!
In college he studied EKG and sonography and now works at a hospital as a cardiac sonographer. He loves his job and all the medical knowledge he's gained from it, but his family always comes first.
His favorite time of the year is fall and he loves everything Halloween. He also loves music and has been playing guitar for many years. Some of his other favorite things include golf, playing video games, eating tacos, going to the gym, and anything Batman! He will be such a fun, involved, and caring father!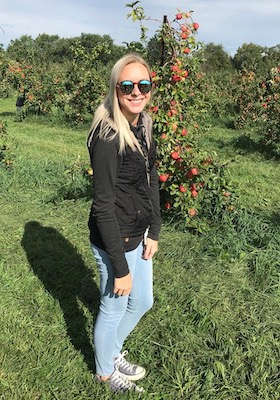 Summer (by Jonathon)
Summer was raised in a small town in Illinois until she moved to Northwest Indiana in sixth grade. She has a brother who is almost three years younger, and they grew up as best friends! She has always known she wanted to be a teacher. After graduating from Purdue with a degree in Elementary Education and Special Education, she began teaching second grade. Her coworkers are a second family, and she loves helping children learn and grow!
One of the best things about a teacher's schedule is summers off. Being outside is one of her favorite things. As a child she went camping at a state park twice a year with family and friends. Bonfires, coffee, her Jeep, our cats, running, and Netflix are some of her other favorite things! She is a dedicated and loving teacher and will make an incredible mom!
Our Home
We live in a family-oriented neighborhood in Northwest Indiana with many parks, trails, and town events. Our home is truly our favorite place to be. We love to sit on our porch and listen to the rain or enjoy the breeze after going on a walk. We also love to grill and spend time on our back deck or use our fire pit to make s'mores!
We have three very cuddly, playful, and loving cats, Buffy (4), Willow (2), and Jack (1). We adopted both Buffy and Willow from the Humane Society, and Jack found his way to us!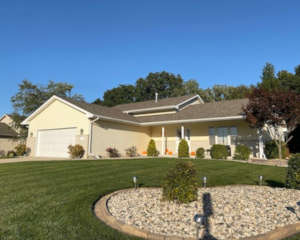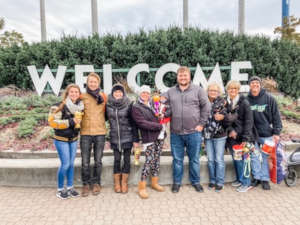 Our Family and Traditions
Jonathon's side of the family is large and loving. His cousins were his best friends growing up. Jonathon's family gets together often. Jonathon's great aunt is a birth mother with an open adoption, and therefore, his family understands adoption, and knows that love creates a family. They are accepting, supportive, and excited for a baby to join the family!
Summer's extended family is diverse, fun, and large! Her only first cousin is adopted, and her family was wonderfully accepting. They get together every year for a Christmas party as well as Easter. She grew up knowing her mom's best friend as her "aunt" and her kids as her "cousins".
As a family, we have many traditions. One of our favorites is walking in a fourth of July parade for Jonathon's mom's business! We also love eating black-eyed peas on New Year's Day, going black Friday shopping at crazy hours, and waiting for Santa to arrive at our family Christmas party! Going to the pumpkin patch and apple orchard every year and camping at a state park are some more of our favorite traditions.
We also love to travel. We love it so much, we had a destination wedding. We try to go on a few trips a year and cannot wait to take a little one to all the fun places we love!
Our Promise to You
Please know that we will always unconditionally love your child and will cherish every second we spend with him or her. We have always dreamed of being parents, and we look forward to raising a child in a loving, supportive, and fun-filled home! We have already faced several struggles in life and are very prepared to face not only the joys, but also the challenges of parenthood. We cannot wait to have a relationship with you – at your level of comfort. We hope we are the family that you are searching for and we look forward to meeting you! Thank you for considering us as part of your adoption plan.