Hello!
Thank you for giving us this opportunity to introduce ourselves. We want you to know that we greatly admire your strength and appreciate the love you have for your child.
The greatest responsibility for any parent is to let their child know how much they are loved. We promise to provide your baby with unconditional love and gentle nurturing. We want our children to grow into their own special unique selves. We promise to protect your child, providing opportunities to explore and find their place in the world. And we promise that your child will always know that your love is what made us a family.
If you decide adoption is the right decision for you, perhaps our adventurous lifestyle might be something that speaks to you. We hope that through our profile you will see the love we have for each other and our family. We are excited to expand our family through adoption. Thanks for taking the time to get to know us a bit. We hope to have the opportunity to meet you in person one day.
God Bless,
Stephanie & Garth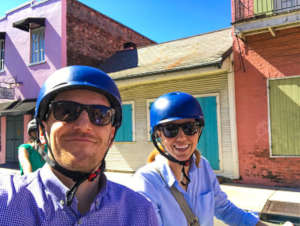 Our Story
Life brought us together through a mutual friend. We had met a few times before, but had never really connected until one night — while out with friends — we began talking and haven't stopped since. Falling in love with each other was one of the most amazing experiences At the time, Stephanie was living in Minnesota and Garth in Texas. Thank goodness we live in the era of texting! Looking back, starting off long distance helped build our communication and trust early on in our relationship. After about 6 months of racking up frequent flyer miles, we moved to San Diego and started our life together. We eventually gave up the California sunshine and relocated to Chicago to be closer to both of our families.
Our relationship is the bedrock of our lives and we work actively to protect and nurture it. We are excited to grow our family through adoption and create a wonderful home for a little one.
Hello! I'm Stephanie
I grew up in in a suburb of Minneapolis, MN. I spent my summers with my little brother and my cousins at our family cabin where I developed my love for the outdoors at an early age. My parents stressed the importance of education and made sure we explored our talents by enrolling us in ALL sorts of activities. I went to the University of Minnesota where I majored in English and Communications. I work for a major Consumer Packaged Goods company doing internal marketing. I have been at my company for over ten years and run my own department, so my flexible work schedule will allow me to make school plays, parent-teacher conferences and stay home at the first sign of a sniffle! My company allows working from home and provides generous vacation.
I really love hosting family and friends at our house. One of my proudest moments is pulling off a surprise birthday party for Garth with 40 of our friends and family. On weekends, you can find me working on little projects around our house or taking our dogs out on the trails.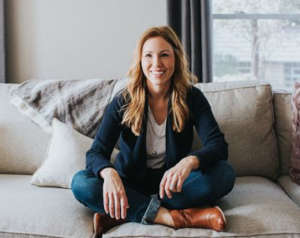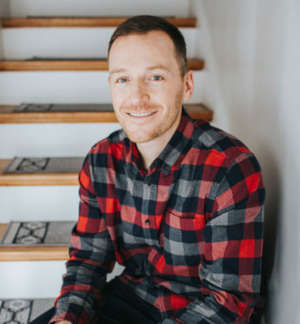 Hello! I'm Garth
I was born in Minnesota with two wonderful sisters and great parents. My family spent our summers fishing, camping and hiking, and our winters cross-country skiing, and taking walks through the woods. I grew up playing baseball, basketball, tennis, and soccer. After high school, I attended the University of California and majored in Business Economics. After college, I attended Law School. I now work for a multinational manufacturing company in a suburb of Chicago. I have been at my company for over five years and have a wonderful work-life balance. I have a great degree of flexibility and will always be able to attend school functions and other activities.I really enjoy having an active lifestyle and love trail running, playing golf and tennis. I love to hang out in our backyard in the summer and grill out for dinner.
A Few of our Favorite Things
– The Outdoors: We love taking bike rides or walks on the trails near our house.
– Hosting: Our favorite thing to do is to have friends or family over for a BBQ in the summer.
– Chicago: We love the city of Chicago and take advantage of everything it offers – concerts, museums and neighborhood festivals
– Traveling: We love to explore new places and cultures
– The Holidays: Garth says that Stephanie turns into an giant elf during Christmas.
– Our Furbabies! We the "parents" of three wonderful, sweet pups.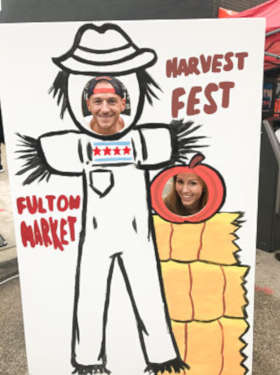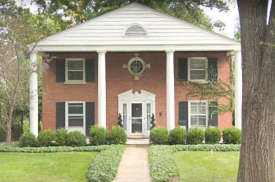 Home, Sweet, Home
Our home is truly our nest and our favorite place in the world. Our house is in a historic district of Chicago, that is surrounded on all sides by forest. So while we get to enjoy all the benefits of a big city, it feels like we are living in the woods. We think we have the best of both worlds. The kids in our neighborhood ride their bikes down the middle of the street, build forts in the woods, go sledding on the golf course and watch the baby deer in the spring. The community is very family oriented and has an excellent school district.
Our Families
We were raised with similar values. Both of our parents stressed the importance of family, of being a good person and treating others with respect and kindness. We want to provide a little one with every opportunity that was given to us. Our families live in MN and we get to see them quite often since it is such an easy trip by car or plane. Both of our families are VERY excited for us to adopt.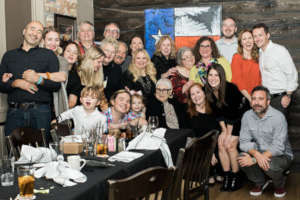 THANK YOU
While it is hard to summarize our lives together, we hope this letter has given you a glimpse into our world. We know that you will have more questions and we are happy to answer them. We are eager to learn about you, too, and the dreams you have for your child.
We're committed to ensuring that your child knows you, your love and your sacrifice. We'll be happy to work with you to create an ongoing relationship.
You may contact us directly at garthandstephACFB@gmail.com
You can also contact us through our Adoption Counselor, Tobi Ehrenpreis.
Toll free: (800) 869-1005
Texting (847) 366-6351
Email: tobi@centerforfamily.com
From the bottom of our hearts, thank you!
Stephanie & Garth