Hello!
profile1We are Stacy and Matt, an active, young professional couple in our 30's living in the northwest suburbs of Chicago. We have been happily married for nine years and welcome the amazing gift of adoption to help our family grow. We value our time with our family and friends, enjoy all kinds of outdoor adventures, and love traveling. Born and raised in Nebraska and Iowa respectively, our Midwestern ideals and Christian values will be the foundation from which we plan to raise our children. Whether it be fate, faith, or merely chance, we are truly grateful that you are taking the time to read our letter. Your selfless consideration towards adoption gives us great hope in fulfilling our dream of becoming parents.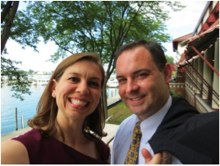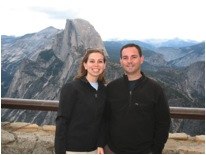 About Us
profile2We met while living in the same apartment building eleven years ago. After a couple of "accidental" encounters in the hallway, we started dating and became inseparable. We truly enjoy each other's company, and after nine years of marriage, we joke that we are still in our "newlywed phase". We laugh daily, believe in good communication, and never go to bed angry. We are very fortunate for the many blessings in our lives. We have caring families, many supportive friends, and successful and stable careers. Our travels have taken us around the country and internationally, and we are always ready for a new adventure. We are very eager to include our child in our adventures. We enjoy snorkeling, hiking, biking and camping— pretty much anything outdoors. We also enjoy sports (college football is our favorite), watching movies, listening to music, and going for walks.
Our Family
Stacy's parents have been married for 43 years, and she has two sisters, an older sister and a twin sister. Both of Stacy's sisters are married and have four children and two children respectively. Matt's parents have been married for 42 years. He has an older brother who is married with two children. Although we are separated geographically, spending time with our family is very important to us and we are able to see them numerous times every year. We even shared our love of travel with our parents with several vacations together in the last two years. Our close knit family, with adoring grandparents, loving aunts and uncles and eight playful cousins, are all waiting to welcome our child.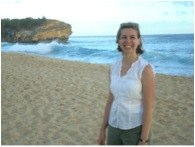 About Stacy
profile3Stacy is a very loving, faithful, and supportive wife. She grew up in Omaha, Nebraska. Her parents are very kind hearted, a trait directly passed down to their children. Stacy is intelligent, a good listener, and many times puts others needs before her own. She is genuinely a good person and truly wants the best for people. As a Physical Therapist, Stacy is dedicated to helping people so that they can regain normalcy in their life. She is devoted to her family and friends, and I have absolutely no doubt she will be an excellent mother.
About Matt
profile4Matt is a caring, considerate, and fun-loving husband. He was born and raised in a small town in Iowa. Matt is hardworking and very loyal. He has a great sense of humor and keeps us laughing every day. He is patient, very thoughtful, and generous of his time when someone asks for help. He works as a Manager and enjoys working with others and sharing his knowledge and skills. He is very handy and never met a home improvement project he couldn't tackle. Matt keeps me grounded and helps me focus on what's important in life. Matt will be an awesome dad—he is so great with all our nieces and nephews and loves children.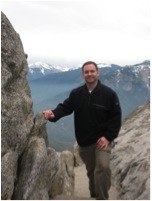 Our Community/Neighborhood
Our community/neighborhood: We live in a great, family friendly community in the northwest suburbs of Chicago. Our home was built on a ¾ acre property which means we have a large backyard for play and enjoyment. We live in one of the most sought after school districts in the entire Chicagoland area so we can assure our child a very high quality education. Our neighborhood has numerous parks and playgrounds, filled with children and families. We think our community is a perfect place for a child to play and grow.
Our Hope
As a couple, we have experienced many trials and tribulations but it has made us stronger. One thing that has remained constant is our desire to have children. Through life's challenges, we have profile5been reminded of what is truly important in life. These learning opportunities have granted us a new perspective and greater appreciation for adoption. We have learned, and know without question, that we are ready to love, teach, and nurture a child. We promise to give your child unconditional love, happiness, an outstanding education, a stable life, and every opportunity we can.
We are in awe of your courage and humility. We embrace the idea that an open adoption encourages the opportunity for more people to love and genuinely care about the wellbeing of a child.
Our hope is to share in the joys and blessings that a child brings to all of our lives. We are ready now! With warmest wishes, Stacy & Matt Please feel free to contact us or our adoption counselor Maggie in any of the following ways:
stacyandmattACFB@gmail.com
Maggie@centerforfamily.com
Text Maggie's cell phone:
(847) 366-6343
ACFB toll free phone number:
(800) 869-1005