We recognize the incredibly difficult and loving decision you are facing currently. Our hope and desire is to invite you in to see and understand a little bit of who we are as a family, along with our hopes and dreams for our family in the future. We promise to meet you where you are in your desires for involvement in the life of your child; however that may look. Our hope is for your child to know who you are, and to understand how the choices made for them came from a place of deep love.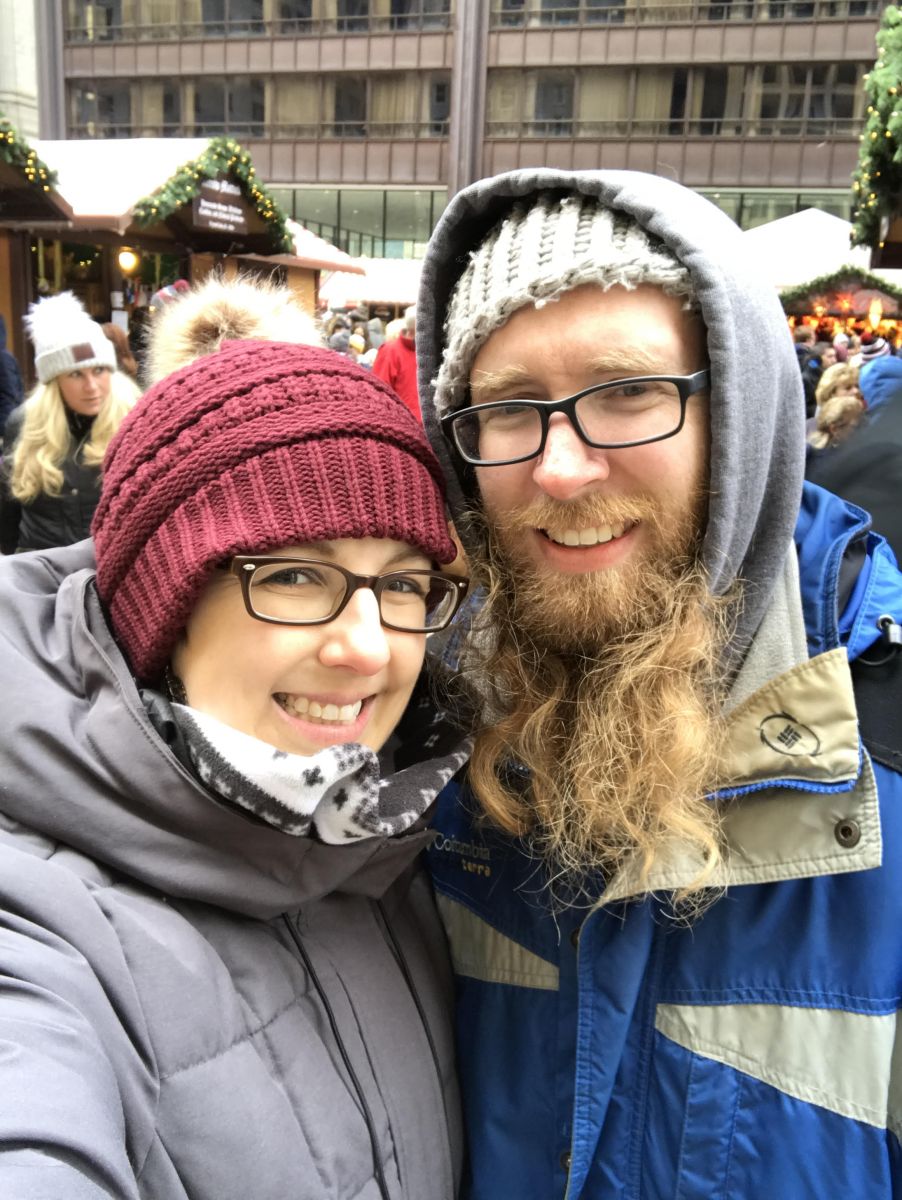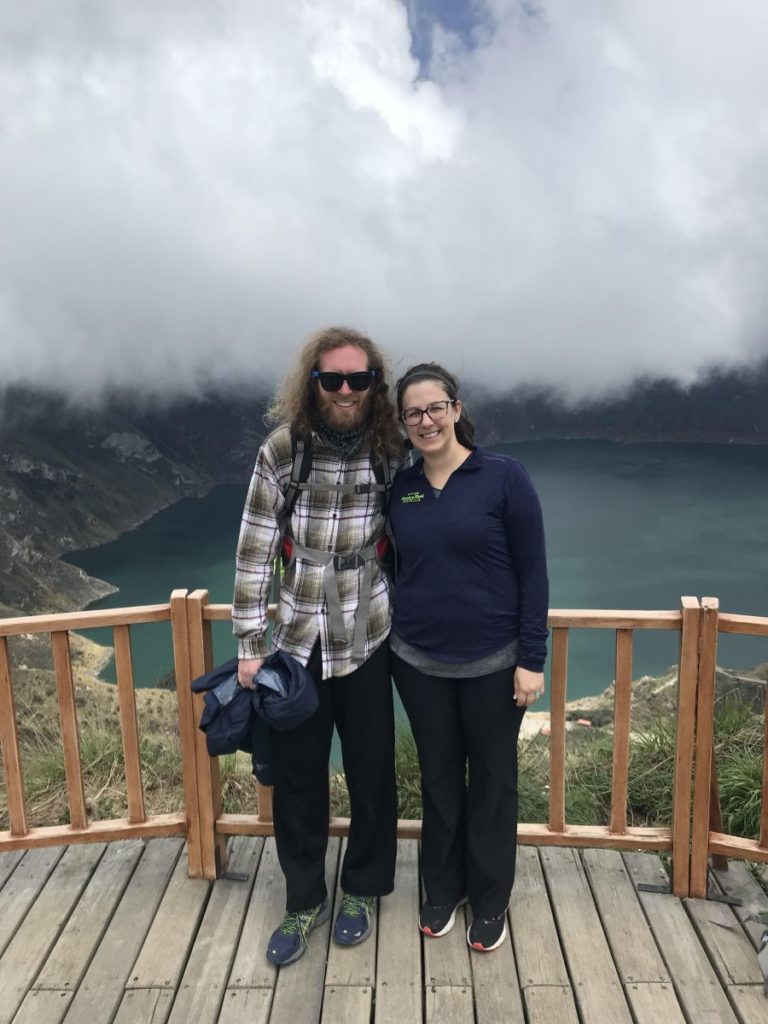 Our promise to you is that your child will grow up in a family and house full of love, faith, laughter, joy, new adventures, and support as they grow up to be their own individual selves. We promise to love unconditionally, create avenues for them to explore their own interests, and foster a desire in them to positively engage the world around them to experience all it has to offer. We promise to give your child an opportunity to see the world and to understand different cultures and ways of living.
Our Story:
We are Sam and Shannon. We met at graduate school in 2009. Our relationship has grown from what started as a strong friendship to what is now a strong marriage. Our house is filled with love, (a lot of) laughter, kindness, and adventures.
The foundation of our relationship is built on our Christian faith, love, mutual respect, and the support of each other's dreams. We enjoy camping, playing board games, working out, and staying involved with our community. We also love spending time with close family and friends and making healthy meals from vegetables in our garden. Our favorite activity to do together is travel; we have been to approximately 40 countries all together! Two of our favorite traveling memories we share are hiking through the Amazon in Ecuador and white-water rafting in France. We have found that traveling has enriched our lives, expanded our world view, and given us an appreciation for the way others live. We see traveling as a lifelong endeavor and want our family to share in these experiences.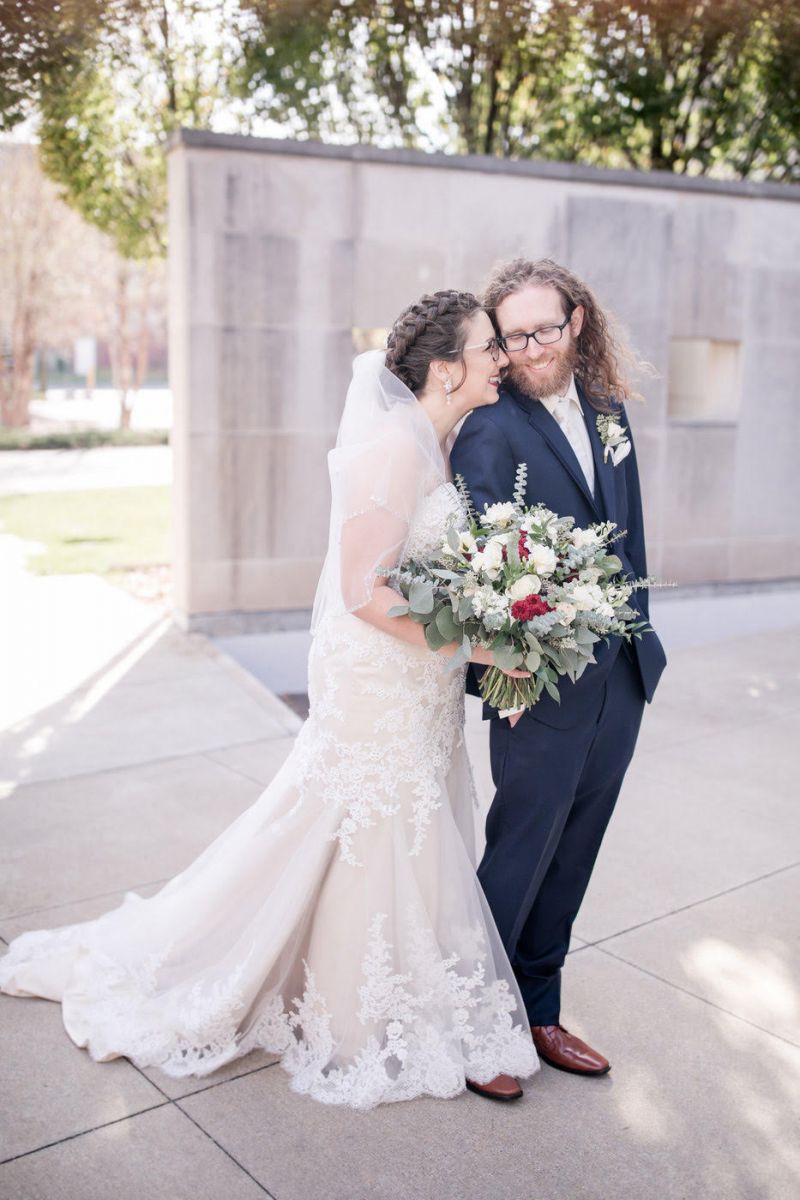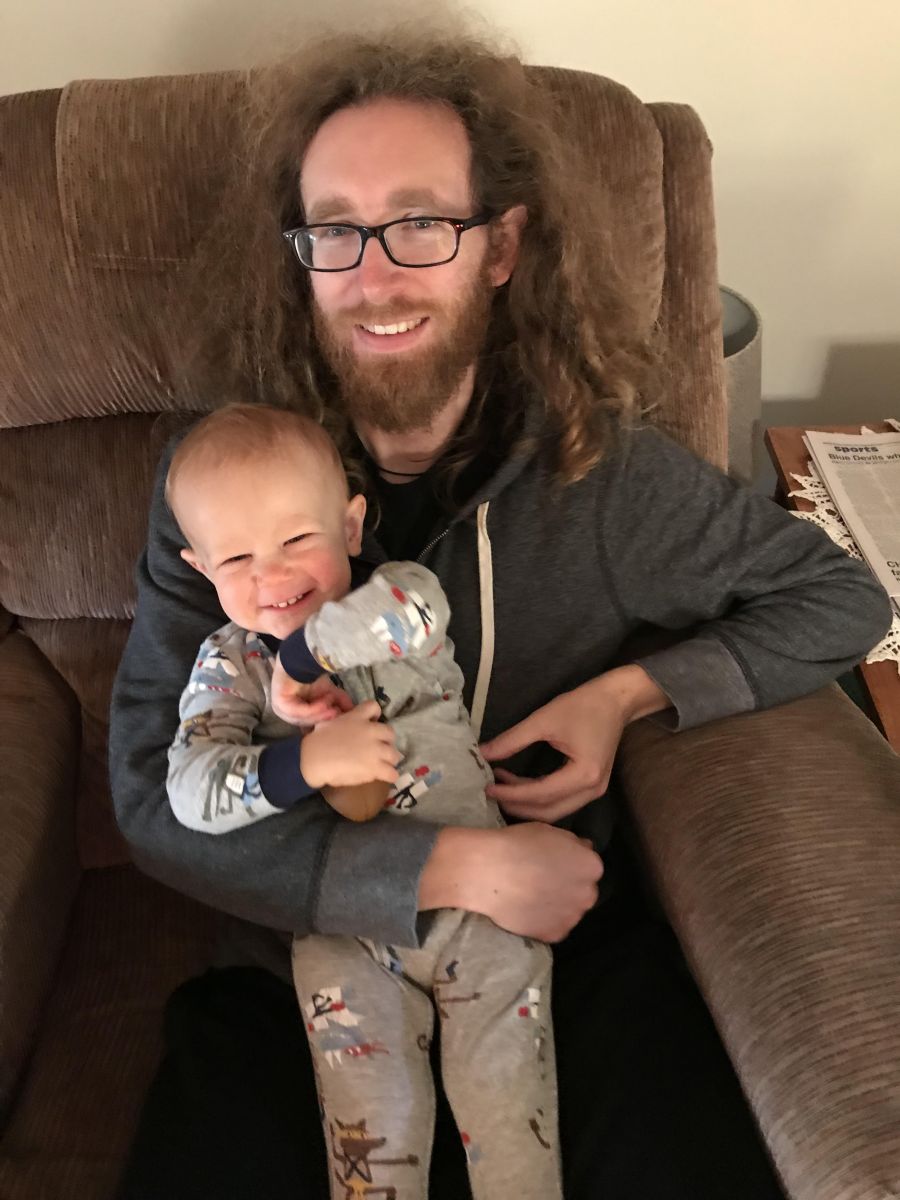 Meet Sam (34yr):
I was born into a farming family and raised in northwest Ohio in a small rural community with much of my family remaining in Ohio. Family was always a central part of my life growing up, with countless time being spent with grandparents, aunts, uncles, and cousins. Through that, family traditions have always been important, and Shannon and I wish to continue to build traditions within our own family.
My parents, Jane and Mike, have been happily married for 37 years. I am the oldest of three with two younger sisters. Kayann and her husband, Erik, have one son, Kaiden, with a second on the way. My youngest sister, Sarah, recently graduated from the University of Toledo.
For the past six years, I have worked in a residential setting with at-risk youth who need extra guidance and support to help overcome the hardships they have faced in their lives. It is the hardest thing I have ever done and, at the same time, I am grateful for all of the growth through this experience.
I do my best to keep God at the center of my life. Shannon is the love of my life, whom I know will make a wonderful mother. I consider myself to be caring, compassionate, adventurous, hardworking, and a supportive individual. For a long while, I have felt a desire to be a father and hope that day may come soon. I am even studying up on my "dad jokes" to be ready for that moment when it does!
Meet Shannon (35yr):
I was raised in western Iowa. Throughout my childhood, I have many memories of large family gatherings with my extended family, my great Aunt Fern making the lumpy gravy in the kitchen and having the opportunity to make memories that we still talk about today. I describe myself as loyal, energetic, creative, passionate, and someone who loves exploring new hobbies.
My parents are Diane and Tom. They have been married for 38 years and currently reside in Florida. My younger brother, Blake, lives in Madison, Wisconsin and works for UPS.
My passion has always been working with children. For the past seven years, I have worked in our city's Park District, primarily in youth programs. I plan, direct, and coordinate activities and programs such as summer camps and after school programs. It is the most fulfilling, challenging job I could ask for. I look forward to the day I can plan activities for my own child, as the opportunity to be a mother is one I have always hoped and prayed for.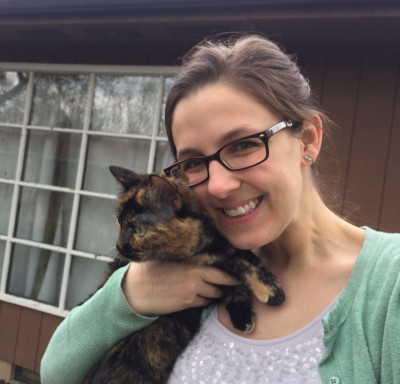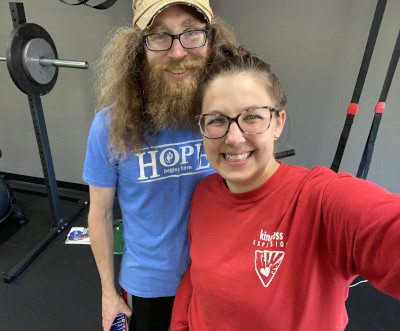 Our Home and Neighborhood:
We reside in central Illinois in a quiet, but very friendly and diverse neighborhood. Our house sits in a cul-de-sac surrounded by neighbors with whom we have become quite close with over the years we have lived here. We have a three-bedroom home with a large backyard that includes an ever-expanding garden, plenty of room to run around, and our own backyard chickens! We also share our house with a few furry friends including our sweet, yet energetic dog, Mazie, as well as two cats, TK and Viv.
Our Adoption Story:
We knew early in our relationship that adoption would be part of our story. Shannon is a breast cancer survivor. Throughout Shannon's treatments, we grew closer together, grew in our faith, and began to explore our desire for open adoption. It is important to us that you feel comfortable, loved, and supported in your decision and we would love to be part of your adoption journey.
We would love to get to know you better and understand the hopes and dreams you have for your child. We want to foster a relationship with you and support you. We are excited for what lies ahead and have so much love to give. It has been the greatest joy in both of our careers to work with children and youth, but now we are ready to share all we have with a child in our own lives. We would be honored to hear from you and get to know you. Thank you for taking time to get to know us.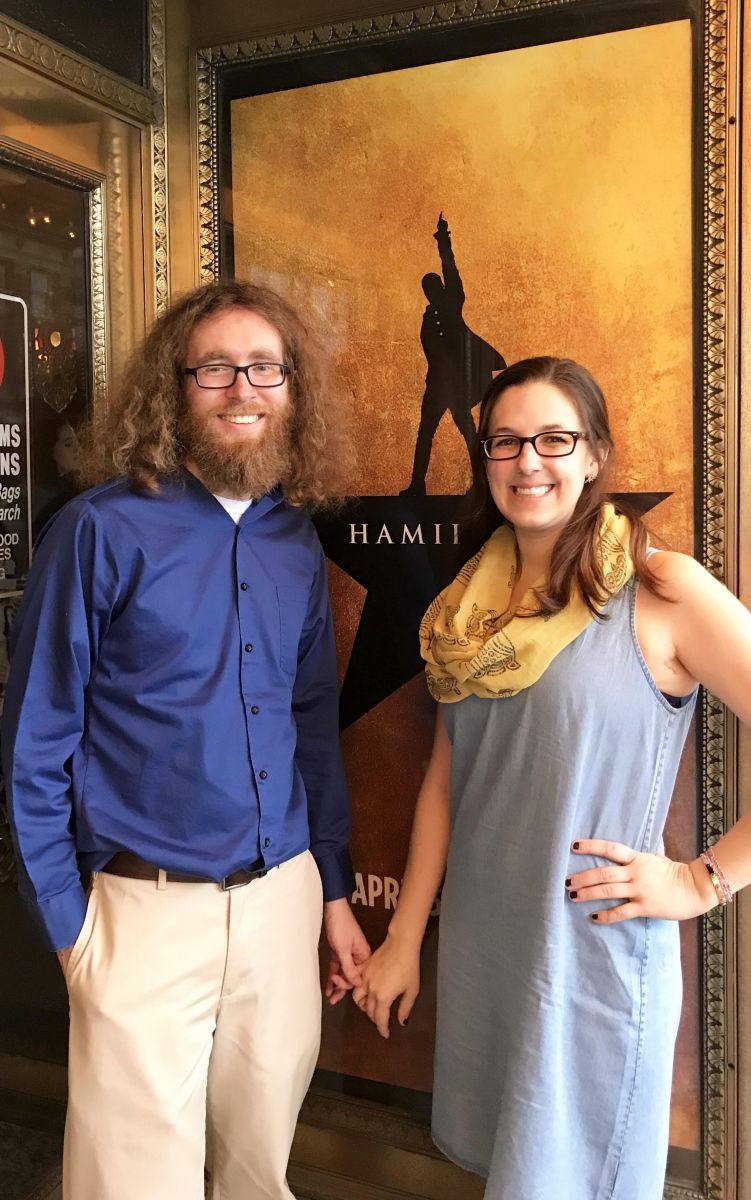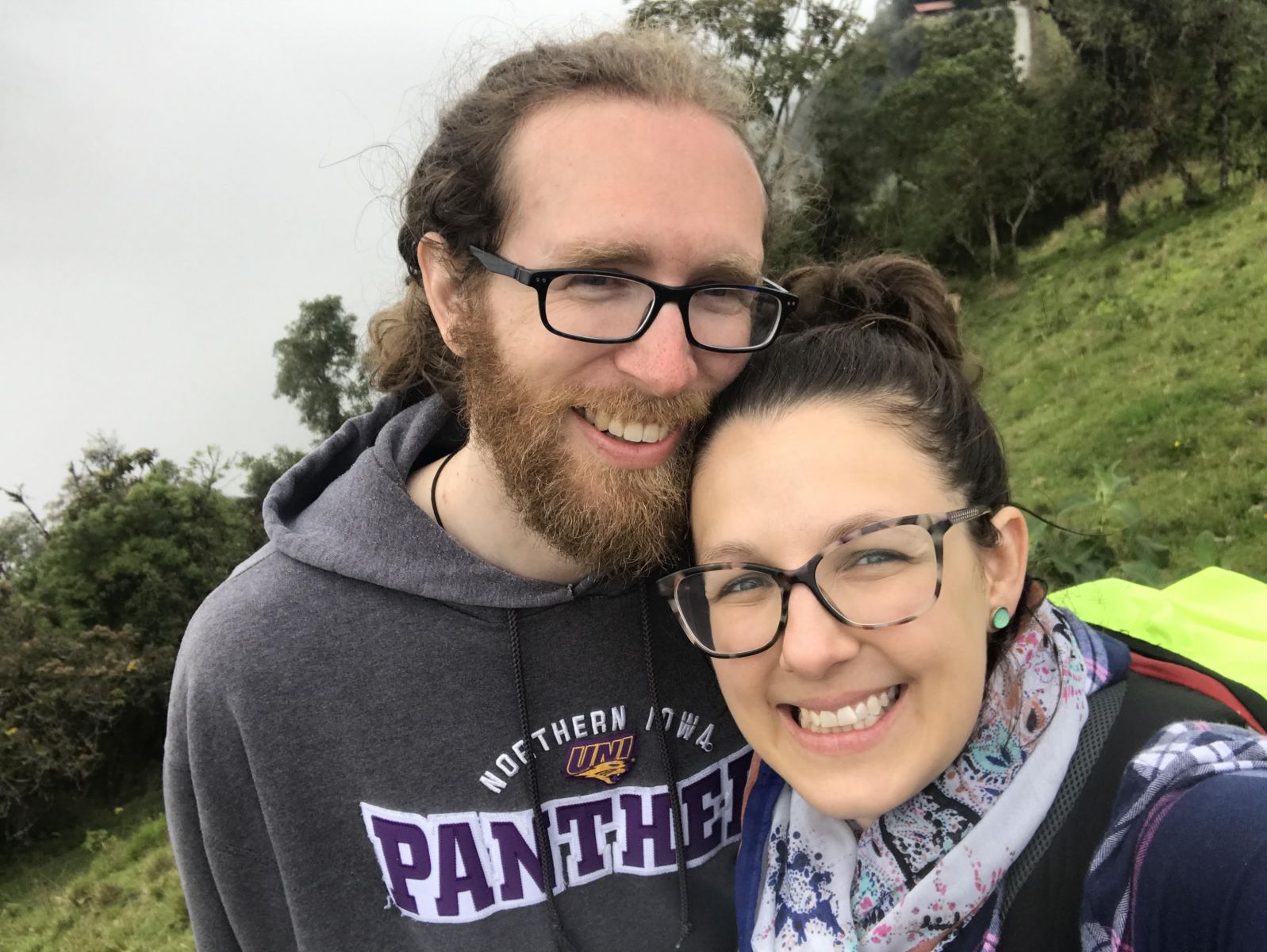 We would be honored to hear from you and get to know you. Thank you for taking time to get to know us. We would be happy to answer any questions. Please email us directly at
ShannonandSamACFB@gmail.com
or call or text (773) 919-5702 to speak with our adoption counselor, Linda. You can also email Linda directly at
Linda.centerforfamily@gmail.com
With love and respect,
Sam and Shannon