Dear Birthparent(s),
Growing our family has been a decision we have been considering for a long time now. We know that we are ready to take the next step and welcome a child into our family. We can only imagine how difficult this decision is and the thought and care it takes to choose the right family for your child. We approach adoption with open hearts and open minds. Our respect for you makes us want to create a relationship that makes sense for all of us, especially your child.
Our Story
We were Introduced by friends almost 16 years ago, it was love at first sight! Having never met before, we arrived at our friends' home at the same time and walked up the driveway together. We have been inseparable ever since. In 2012, we celebrated a civil union with our closest friends and family supporting us every step of the way. We've supported one another in good times and challenging times. From anniversaries and birthdays to career opportunities and success to long days and nights in graduate school, we have been there for one another at every turn. As uncles, we've celebrated with our brothers and sisters at the births of their children and now we are ready to celebrate the arrival of a child into our family.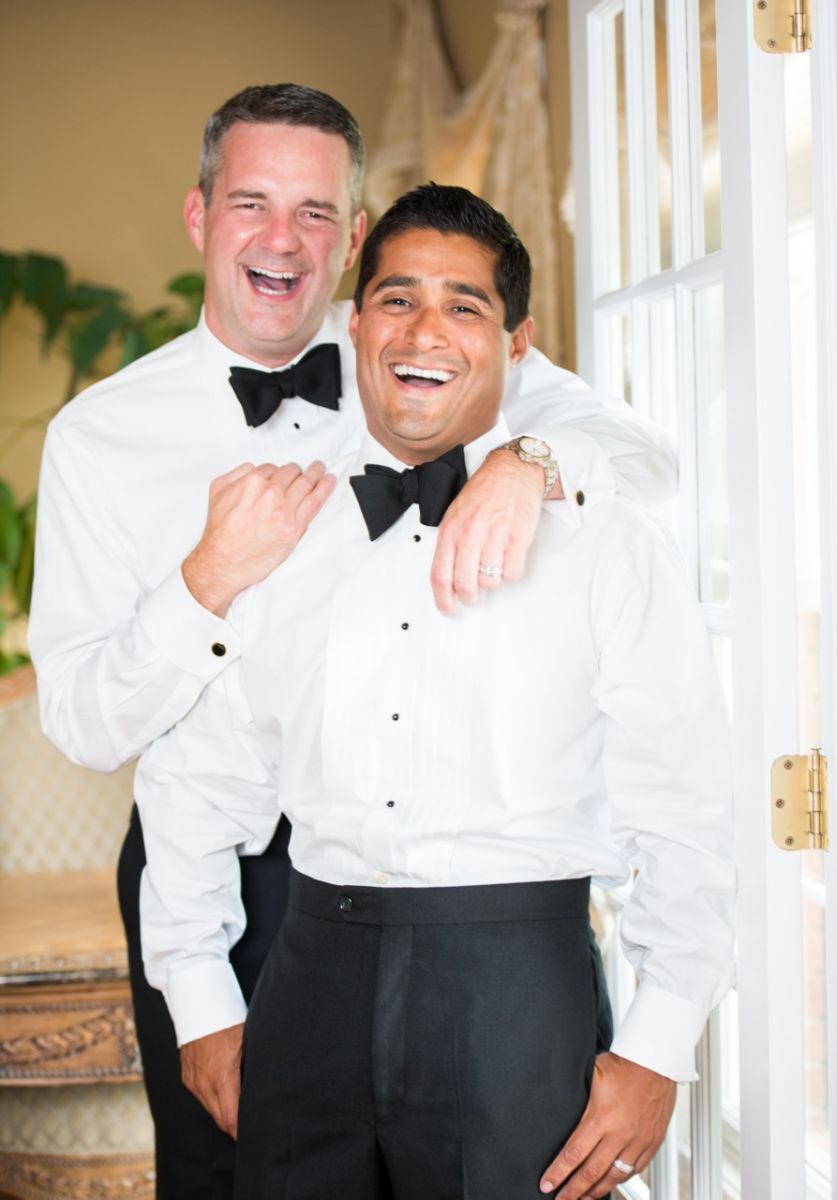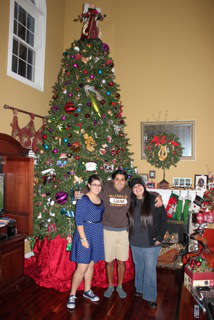 About Rick through Scott's eyes
Rick is one of the most loving and compassionate people I know. He grew up in a very tight-knit family. He spent lots of time with his parents and his sister every day as Rick was a talented hockey player playing on traveling teams in and around Chicago. Rick's Hispanic heritage has played an important part of his life especially as he has learned his family's traditions and customs in the kitchen.
From an early age, Rick knew he wanted to work in a helping profession. The care and compassion that he shares with everyone he meets makes him a natural for this field. After many years serving families, Rick was recruited to begin a mortuary science program for the community college near our home. He has been with the college for 12 years and has moved from program chair to dean and now to campus president. He is active in the community and serves on many boards, volunteering his time for the arts and education. He loves running and traveling and believes strongly in education. He has completed his undergraduate degree as well as his law degree.
We love to gather friends and family in our home and Rick is a gracious host. When the nieces and nephews are over around the holidays and I am busy in the kitchen, Rick plays hide and seek, board games, wrestles, and colors with them. The first words out of any of their mouths when they know we are coming to grandpa's house are, "Is Uncle Rick coming?" Even in our neighborhood, our friends' teenagers love to talk to him and drag him out to the dance floor in a kitchen or on a patio, an all too willing participant in the evening fun. When I see him with these children, I know he will be a wonderful father.
About Scott through Rick's eyes
What I love about Scott…where do I begin? Scott is the most loving and person I know. He is genuine and respectful. His family is wonderful. He is close with his brothers and sister. They welcomed me with open arms. He loves teasing and playing with his nieces and nephews when we gather together for holidays and family celebrations. The kids especially love cooking with Uncle Scott during the holidays. Scott is a natural and I cannot wait until he starts creating memories, like cooking during the holidays, with our child.
Scott has spent his entire career in Education. He's earned his undergraduate and three graduate degrees, including his PhD. He began his career teaching French and over the years he moved into administrative roles. Currently, he is the Principal at a private school in Chicago. He absolutely loves his career. Watching him interact with his students gives me much insight on how he will be as a dad. This warms my heart.
Scott enjoys the arts. He enjoys attending theatre. He even loves singing and acting on stage, too! He enjoys reading, running, and traveling. I'm amazed by the person he continues to become.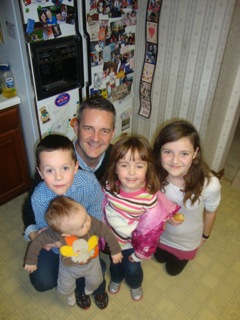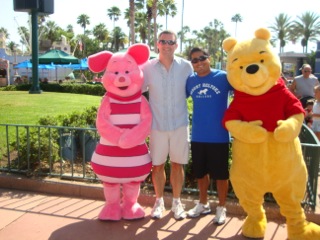 Our Lives Together
We love to travel and look forward to sharing our adventures with our child. We are regulars at Walt Disney World visiting there several times each year. Since Scott is a former French teacher, France is also a regular destination. The travel bug is in our blood and over the last few years we have had the opportunity to visit Italy, China, Ireland, Mexico, several islands in the Caribbean as well as many places throughout the United States from coast to coast.
We actively support numerous organizations by volunteering our time and talent. From educational organizations to a local hospital to arts foundations to the humane society, we host fundraising events in our home to raise important support to keep these organizations going.
The holidays in our home are a magical time. Rick has an amazing touch with decorating and Scott's skills in the kitchen make for fun-filled Halloween, Christmas or Easter celebrations.
We are very close with family and see them regularly. Whether we are hosting a birthday dinner, seeing a play or vacationing, we enjoy spending time with one another. Both of our families are loving and supportive of us and we each feel fully welcomed into the other's family.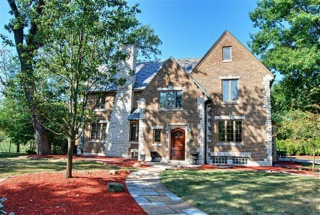 Our Home
In preparation for adoption, we recently purchased our current home in northwest Indiana. We live in a spacious and historic home near where Scott works as a principal, knowing that our child will be able to attend Scott's private school in Chicago. Our home has a large yard and playroom, plenty of great spots for hide and go seek and plenty of guest rooms for grandparents, aunts and uncles and friends to visit.
Our Dreams as our Family Grows
We look forward to welcoming a child into our family. We offer a home filled with family, education, and most importantly, love. We will support our child as he/she explores passions, interests and talents. Whether those are in the arts, athletics, and/or academics, we know an exciting future awaits our family.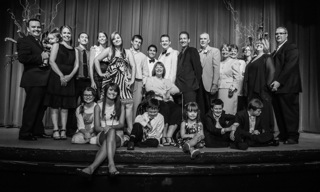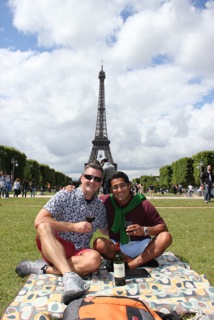 We hope you will want to get to know us. You can reach us at 800-869-1005 or email us RickandScottACFB@gmail.com. You may also send a text message to our adoption counselor, Tobi Ehrenpreis at 847-366-6351.
Warm Regards,
Scott and Rick