Hi,
My name is Sarah. Thank you, I am truly honored and humbled that you are reading my profile. Your courage and the love you have for your child is amazing. First, I want you to know you have my complete respect. Considering adoption for your child is a truly selfless decision and shows how much you love your child. I know this decision will not be easy for you and I will support you in any way I can. I want to develop a loving and trusting relationship with you.
I have always wanted to adopt a child. In my dreams by this time, I would be married with two kids. But as life sometimes goes, I have not found Mr. Right yet and have no children. As time has gone on, my desire to become a mother and adopt a child has only strengthened. I have so much love to share with a child.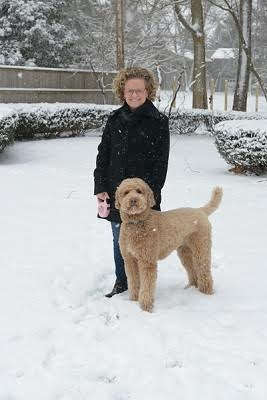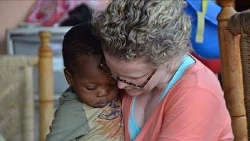 About me
I am a physician in an established group practice in Central Illinois. Medicine is a very rewarding profession, I truly feel honored to be able to help people on a daily basis. One thing medicine has taught me is how important it is to live in the moment and enjoy the little things in life. I work with an amazing group of people who I consider my second family
Life has blessed me with many opportunities and my recent mission trip to Haiti has truly changed my life. The trip reinforced to me the importance of charity and my Catholic faith. I saw God's work at hand and served with a remarkable group of people. I worked at an orphanage and spending time with these children continued to grow my desire to become a mother.
I am originally from Chicago and spent most of my childhood in New Jersey. Growing up in the suburbs of New York City exposed me to so much culture. I have many great memories including train trips to see Broadway plays, dinners in Little Italy and snowy nights at Rockefeller Center. I went to college in New Jersey and majored in Biology. Philadelphia was my next stop and I lived there for eight years while I was completing medical school and residency.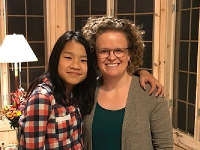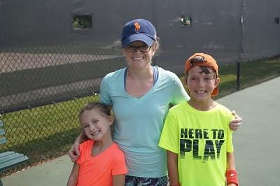 My Favorites:
Favorite movie: National Lampoon Christmas Vacation
Favorite food: Cheese pizza
Favorite candy: Gummy bears and chocolates
Favorite sports team: Chicago Blackhawks
Hobbies: Playing tennis, listening to music, baking sugar cookies, cooking, working in my yard
Random facts: I minored in art history, I collect snow domes, I have always wanted a pet turtle
Family
I am an only child and have a close and wonderful relationship with my parents. My mom is the kindest woman I know. She is Irish and Dutch but a great Italian cook. My dad is my biggest fan and has coached me through everyday events and sports for as long as I can remember. They provided me with a loving yet grounded environment to grow and their support is unending. We treasure the time we spend together and feel very blessed. I know they look forward to loving and supporting a growing family, and will be wonderful first time grandparents!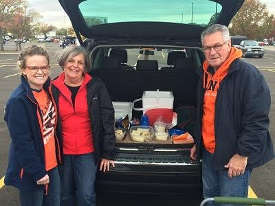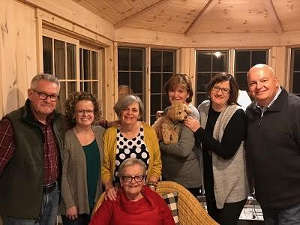 Most of my family lives in the Midwest. Family get togethers usually include a large gathering of grandma, aunts, uncles, cousins, second cousins and close family friends. We enjoy getting together to eat, reminisce, laugh and play bocce ball.
We are a tight knit Italian and Irish family. Traditions were always an important part of my childhood and continue to be. We over decorate the house for Christmas, every holiday has its own traditional family recipes, we have pizza every Friday night and enjoy yearly Florida beach vacations. I can't wait to share these traditions with a child and build new traditions!
My community
I live in Central Illinois. Living in a college community gives me the feel of a small town but the diversity of a city. I have a three-bedroom home in an established and family oriented neighborhood with a large and wooded back yard.
There will be plenty of room for a swing set and a ton of leaves to jump in during the fall. Lucy, my dog, is a five-year-old standard poodle and my buddy. She is gentle and loving. She especially loves her Kong toy and playing ball! I know she will be a great companion for a child.
Growing up, my home was more than just that, it was a place of love and dreams. I want to continue that tradition as I raise a child and want them to always know their home is a safe and warm place. I have a great support system of friends and family eager to help.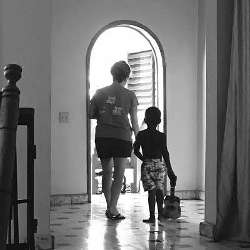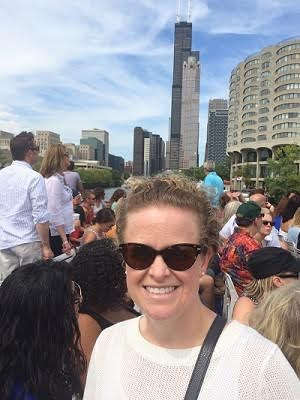 Thank you!
Please know that if you choose me to adopt your child, I will always place your child first in my life. They will always know that he/she is loved both by you and me. I will provide them with a safe and stable environment to grow and support them in wherever life leads them. Teaching them the foundation of strong moral character including respect for life and differences, dignity, and charity. I want them to experience culture and diversity and will encourage them to follow their dreams. I want them to live life to the fullest.
Thank you for reading my story. I am humbled by this experience. Please know how much you are respected. I would really like to meet you and learn your story. Should you consider me as an adoptive parent, your child will always be loved, cherished, supported and honored. Your child will always know the love you have for them. Please know that you are in my prayers.
Please contact me directly at sarahacfb@gmail.com or you can reach me through my adoption counselor, Maggie Benz at: maggie@centerforfamily.com , text her at 847-366-6343 or call 800-869-1005 (toll-free).
With love,
Sarah