Our names are Robert & Kolby, and it has always been our dream to be fathers. No doubt, if you have made it to our page, it's love that brought you here. We hope through this profile, you will get to know us a bit better and in the near future, we get to meet you and we can all talk about our desires to grow a loving family. The decision to make an adoption plan is not one that anyone would take lightly so we want to thank you for your bravery and vulnerability. Without you, our family would remain a dream, so we honor you for possibly making our dream of fatherhood come true.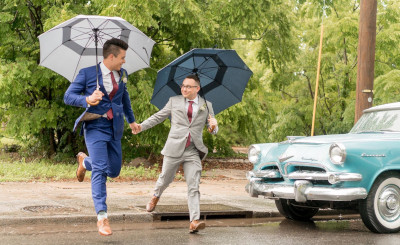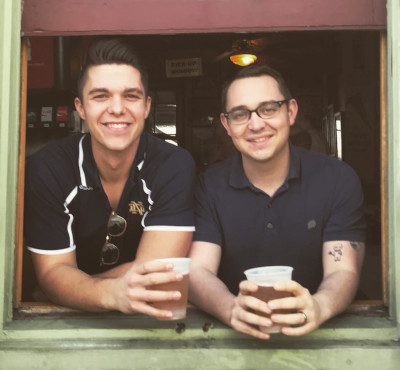 Our Life Together
The two of us met in college over 11 years ago. A chance encounter at a campus event led to a relationship that started in the summer of 2010, our marriage in 2018 and now our journey towards fatherhood. Very early on in our relationship, we talked about a future and both of our desires for marriage and kids. Every step we have taken has been to prepare us for the role of fatherhood. Moving to Chicago was one of the best decisions we have made. From apple picking in the fall to sledding in the winter, we love Chicago seasons (even a polar vortex or two). On a warm summer evening, you can find us and our friends in our backyard, watching a movie, eating popcorn, seated around a fire, or hosting a barbeque. Bringing people together is in our DNA and we both love to host. In pre-pandemic times, you could find us using Kolby's teacher holidays to visit friends and family around the country or using our passports to explore some place we have never been before.
Kolby
I was born in New Orleans, Louisiana and stayed there until 2009 when I moved to Baton Rouge, Louisiana to attend college at Louisiana State University. In short, I am a 30-year-old high school science teacher. Now, if you would have told me back in high school in Louisiana that I would be here in Chicago doing what I am doing today, I probably would have laughed. However, being here now I could not imagine myself doing anything else. I get so much joy from working with my kids and seeing that ah-ha moment as gears tick into place and big concepts become accessible to them. When I am not in the classroom, you'll probably find me hanging out with my friends, taking care of my plants (proud plant dad here) or being active (running, cycling, etc.).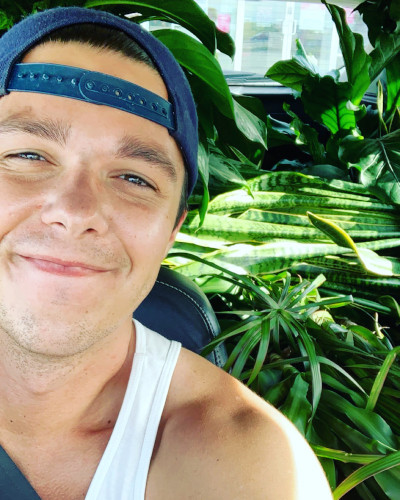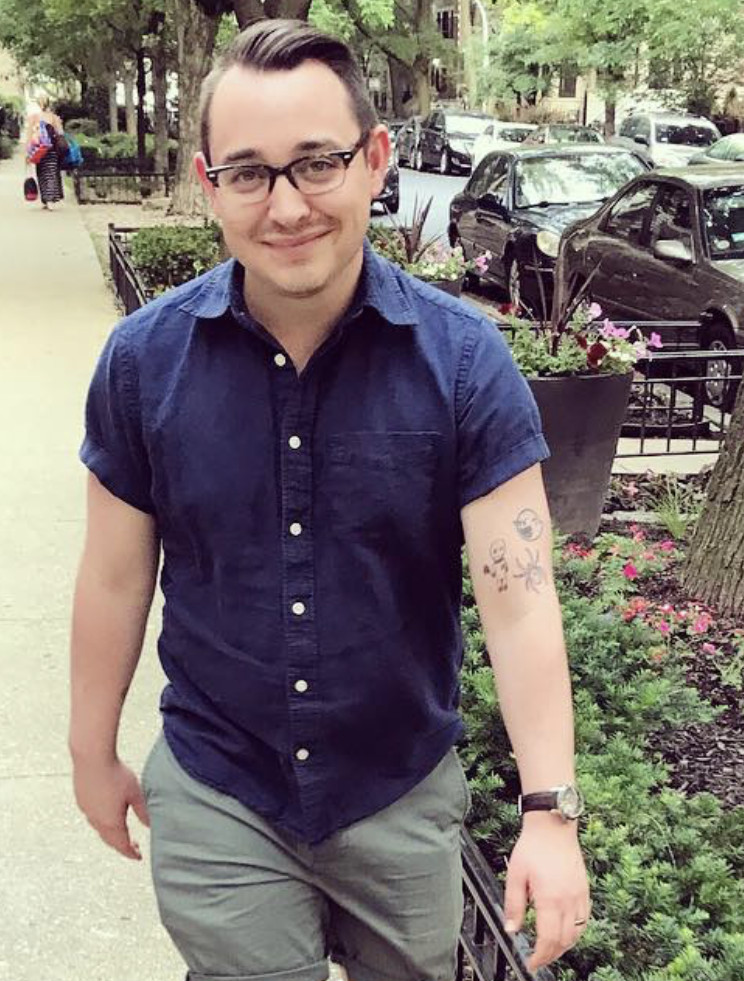 Robert
Born in Louisiana and raised in Florida I grew up with a close family with lots of good times and good food. My hobbies include gardening in our backyard, saltwater aquariums, board games, watching movies, and hanging out with our friends. I work for a large tech company and manage their corporate real estate and love the work I do. I cannot wait to become a parent, as it is something I have wanted since I was a child myself, and to see the path they grow up to take in their life.
Parker
Our dog, Parker, is a 1-part chocolate lab, 2 parts the best girl. She is extremely sweet, well behaved and will do anything to play fetch with you. We are thankful that this pup found her way into our life, and she can't wait to play the role of big sister.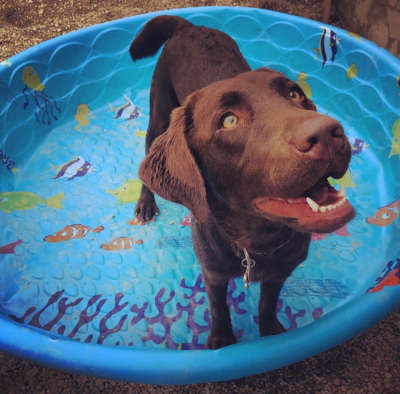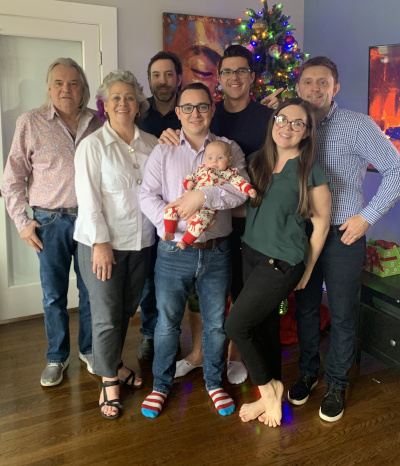 Family & Friends
We are truly fortunate to have a close-knit family and group of friends, both near and far. Our family is mostly located in New Orleans, Louisiana and Tampa, Florida where we all like to gather for family holidays and random visits with our nieces and nephews. Our nieces and nephews cannot wait for a new baby cousin to join the family!
Robert's parents live in Tampa, FL along with Robert's sister, her husband, and their young daughter. Robert also has a brother who lives in Los Angeles with his wife and young daughter. Kolby's parents live in New Orleans along with his sister, brother, and sister-in-law and their three young boys.
We are also lucky to have a large group of friends that cannot wait to be a part of our child's life. Our friends here in Chicago have leaped at the opportunity to be a part of our child's life.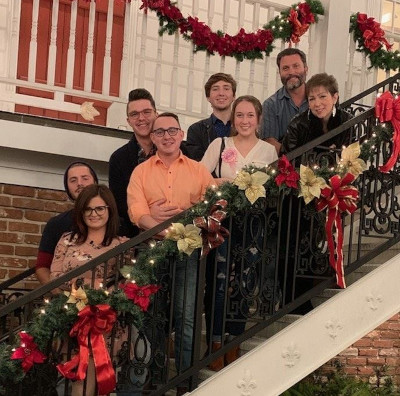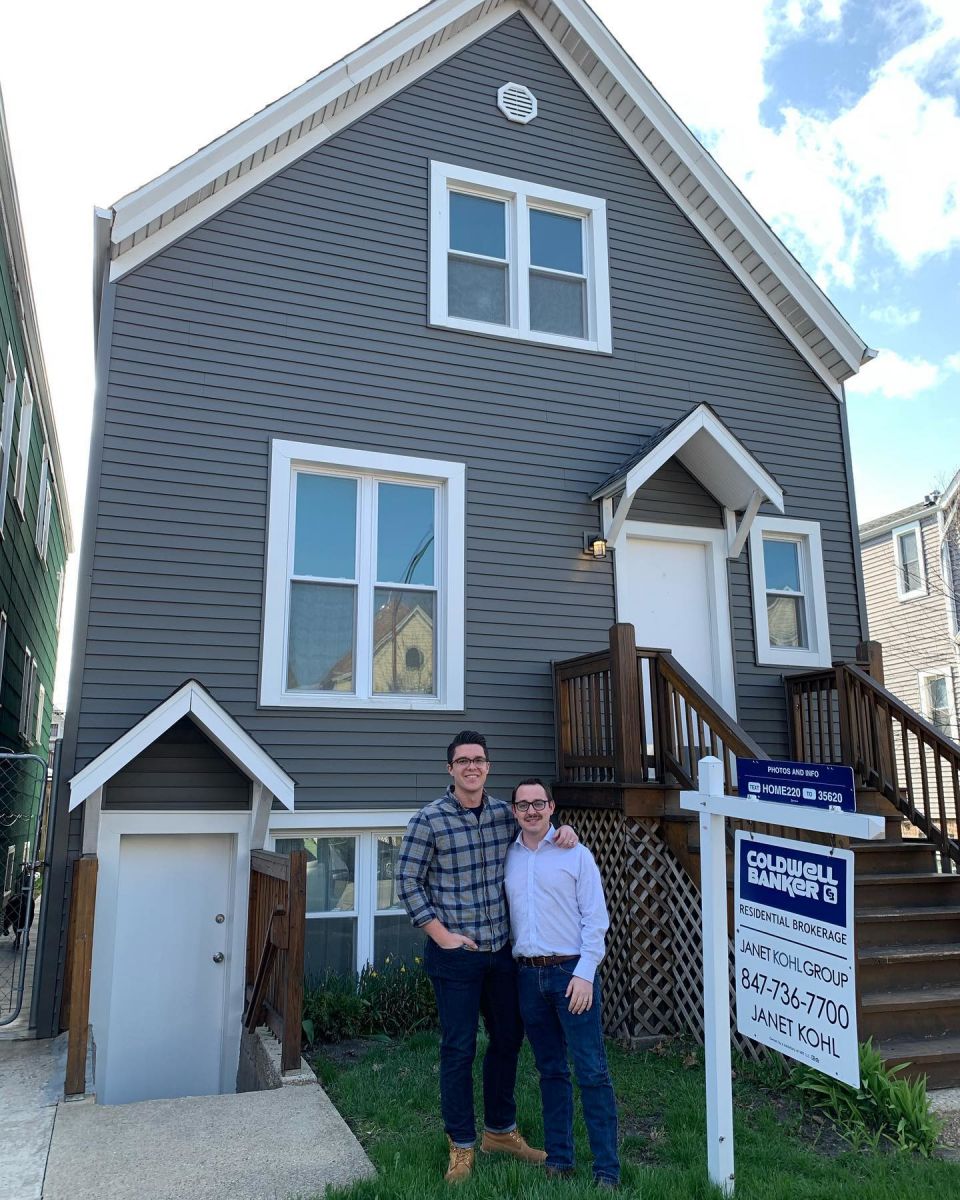 Home & Community
We are proud homeowners located in the Logan Square neighborhood of Chicago. Our favorite part of our home is certainly our backyard where we can most frequently be found either relaxing, visiting with our neighbors or tending to our veggie garden. The best part of living in Logan Square is having so many activities within walking distance to our house. A quick trip to the grocery store, strolls in the park, Sunday trips to the farmers market, weeknight movies at Logan Theatre or easy access to downtown via the blue line, it is all less than a 10-minute walk away.
Our Promise to You
The choice to make an adoption plan certainly is not an easy one. We hope to help bring your mind to ease with a few things you can count on. We promise to…
ensure that your child will never forget how much you love them.
be open and honest with you every step of the way.
place your child at the center of our household, making all decisions in a manner that is best for them.
provide your child with stability, security and opportunity.
entertain your child's curiosity and nurture their imagination as they grow into the human they aspire to be.            
We cannot wait to meet you and achieve our dream of becoming parents. Thank you for taking the time to get to know us a bit better and we can't wait to get to know you. You can contact us directly at robertandkolbyacfb@gmail.com or contact our adoption counselor, Linda Fiore by texting (773-919-5702), calling (773-919-5702), or e-mail (Linda@centerforfamily.com).
With Gratitude,
Robert and Kolby