Penni and Brian (and Paul)
Dear Expectant Mother,
We are Penni and Brian, and Paul (our amazing little man). We are young (ages 33 and 34), energetic and fun-loving, and we are so excited to bring another baby into our family. We know that adoption is the right path for us and one that will see our dreams come true. If you decide that adoption is the right path for you, we hope you will take this journey with us.
We admire and respect your selfless love, strength and courage. We cannot begin to imagine how difficult this decision must be for you. If you place your baby with us, we'll make sure that your child knows about the kind of courage and love it took to choose adoption.
We're sure that you have many questions and concerns, and hope you'll want to get to know us so that you will see how much we will cherish your child. If you choose an open adoption, we would be happy to stay in contact with you through letters, social media or visits. We have a very special, cherished relationship with Paul's birthmother and we hope to have the opportunity to develop an equally wonderful relationship with you.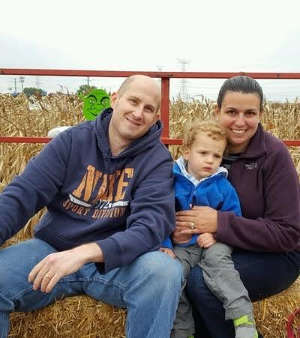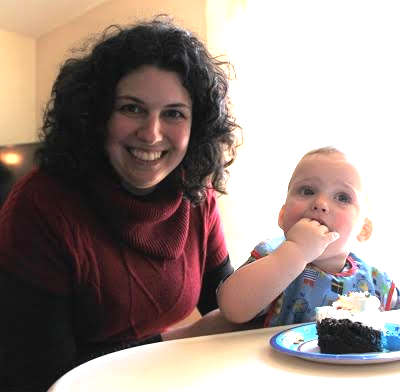 Meet Penni
I'm the type of person who always looks for the best in everyone and every situation. I enjoy working for a small community group that focuses on reducing substance use among youth. I work a flexible part time schedule allowing me to spend precious time at home with family. I also volunteer as co-chair of a local summer carnival and enjoy seeing the kids' excitement as they enjoy their final weeks of vacation.
Our neighborhood is filled with young children and terrific playgrounds. I enjoy spending my days at parks and playgrounds with Paul and Pipsqueak, our sweet lab mix. I also enjoy painting, and reading everything from novels to biographies. Paul and I love reading Dr. Seuss books together.
I am so excited about bringing another child into our family! I'll encourage our children to pursue their interests and passions. Many years ago, my grandmother started the tradition of making "Bubbie Blankets" for every new baby in our family. In recent years, I have taken over the job of crocheting these blankets, and our family and friends have kept me very busy!
Meet Brian
I am an adventurous person who likes the outdoors; I grew up in Maryland and spent a lot of summers camping, cooking outdoors and hiking in the mountains. I am an avid Scuba Diver, and my favorite place to dive is the Great Barrier Reef. I also enjoy grilling on our patio, working out, playing sports (mostly soccer) and taking Paul and Pipsqueak for long walks. I work for a large corporation as a Supply Chain Planner. My company offers lots of great benefits and is located just minutes from our home.
I am excited to share my passion for the outdoors, cooking and sports, coaching soccer or simply cheering our children on in their activities (e.g. dance, baseball, soccer or music).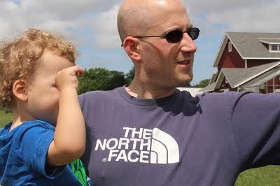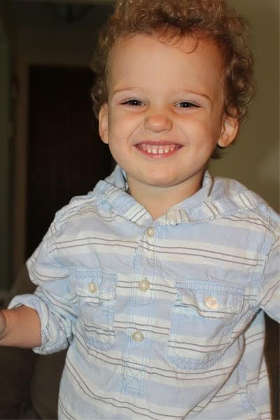 Meet Paul
Paul is an active, playful, loving toddler. He loves running and playing in our neighborhood, and he is always excited when we meet friends, new and old. Paul always wants to be close to his doggie, Pipsqueak, and has perfected being "nice" to her. He loves to read and often walks around our house with Mickey Mouse and a book in hand. Paul will be a great big brother; he is very considerate of others and he adores babies.
Our Story
We met on an online dating site in 2008. After sending e-mails and talking on the phone, we decided to meet for dinner. We had an instant connection and were both excited to see where our relationship would go. We soon realized that we wanted to spend the rest of our lives together, and Brian planned a beautiful, romantic proposal.
We spent the next year planning our wedding. We've been married for 6 years, purchased our home 4 years ago and our puppy joined our family soon after. We met Paul's birth parents shortly before his birth, and we knew that our lives would never be the same. We adopted Paul in 2015 and our lives changed in the best way possible. We love being parents!
Our Families
Penni's younger brother, Raymond, and his wife, Anna, live in Chicago and her younger sister, Gail, lives in Wisconsin. Penni's parents live close by and we see them often; they're so excited to have another grandbaby to love and spoil.
Brian's older sister, Yvonne, her husband, Jon, and their sweet twin boys live in Maryland. His younger brother, Steven, his wife, Becca, and their beautiful baby girl live in Boston. We see Brian's siblings at least once a year — but thanks to Skype — we are all engaged aunts and uncles. Brian's parents live in Maryland and have a place in Chicago so they are able to spend lots of time with us. Most of our aunts, uncles and cousins live in the Chicagoland area. We often get together for BBQs, birthday celebrations and holidays. We both have supportive families who are always happy to lend a helping hand.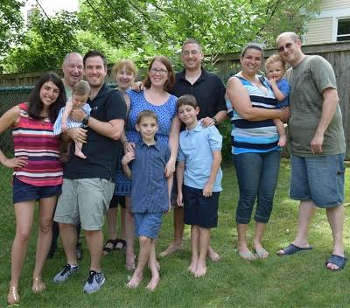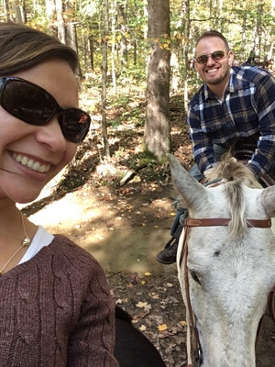 Our Community
We live in a single-family home — walking distance to our elementary school — in a Northwest Suburb of Chicago. The park district has won awards for its activities and programs, and the local schools are among the best in the state.
We understand that you have an enormous decision to make, and we thank you for giving us the opportunity to introduce ourselves to you. We realize that you can't fully get to know us from this letter, but hope that you'll want to learn more about us. We are a stable and caring family and we know that we can offer your baby a safe, happy home and a wonderful childhood. We understand how much love it takes to place your baby for adoption, and – if you choose us as the adoptive parents – we'll make sure your child knows it, too.
We wish you peace of mind and all the happiness you deserve. If you would like to know us better, please email us at Penni.Brian.acfb@gmail.com.
You can also contact Tobi Ehrenpreis, our adoption counselor, at (800)869-1005 or text her at (847)366-6351. Tobi's email is Tobi@centerforfamily.com.
Warmly,
Penni and Brian (and Paul)