Paula, Nissan, Alexander and Angelina
We are Paula, Nissan, Alexander, and Angelina, a loving interracial family! We are so glad that our paths are crossing, and we hope that our story can offer you a glimpse of hope during this difficult time. You are such a strong, courageous person to consider adoption for your baby and we admire you deeply. If you choose us to be part of your path, we promise your baby will have a happy and safe life that is full of love and fun.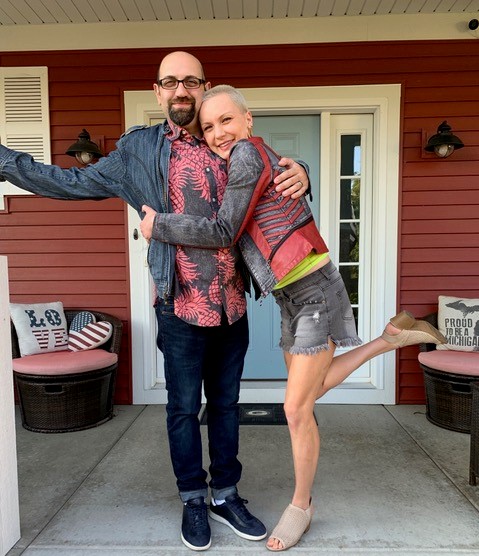 Our story
Almost 16 years ago, we met while studying for our masters' degrees. Our love for the creative arts, animals and traveling brought us together. It did not take long for us to get married. This year we will celebrate the 13th anniversary of our loving and supportive marriage.
From the very beginning of our relationship, we talked about adopting children. After marrying, we learned that it would be difficult for us to conceive without fertility treatments. We decided to forgo the fertility treatments and instead chose adoption as our number one choice! It has been the best decision we have ever made.
Paula
I was born in Warsaw, Poland, but it was my parents' dream for me to live in the USA. They made the difficult decision to leave their home country, so they could provide me with a better future. Our journey to the USA had a few stops in Germany and Canada. These travel opportunities taught me to be open and creative. I love to eat and prepare new foods from around the world and enjoy foreign films, art and music.
While I work part-time as a fitness instructor, my full-time commitment is taking care of the kids! I absolutely adore being a mother! Raising Alexander and Angelina brings me endless joy. Teaching them to be open minded, kind, and progressive humans is the most wonderful thing I have ever done. Nothing would make me happier than having another child join our family. There is plenty of room in my heart, my day, and our home.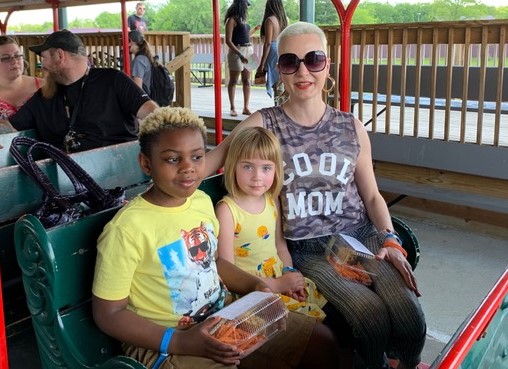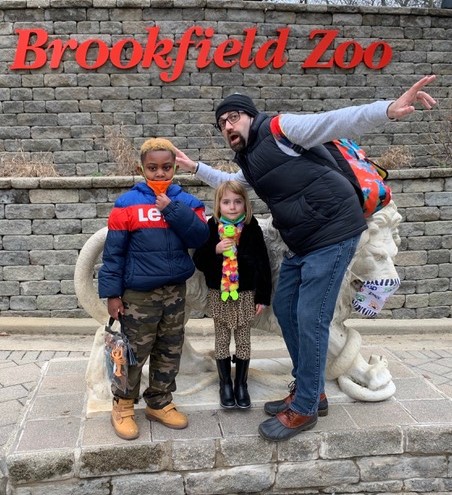 Nissan
My mom is Assyrian, my dad is Arab, but I was born in England. My family moved to the USA when I was three years old. My mom was a family physician and we settled in Michigan. My dad completed his medical training as a surgeon in New York. We made lots of fun trips to visit him. I had the opportunity to visit many museums during our visits and I learned to love art.
Today, I work both as a teacher and manager of student communications at a college in Chicago. Teaching is my passion, and I am excited to go to work every day. My favorite part of the day, however, is coming home to Paula and the kids. Being a father has been truly fulfilling and I would be overjoyed to have another baby join our loving, happy home.
Alexander
Alexander joined our family through adoption at birth in July 2012. He loves musical theatre and dancing. Like his mommy, he is an adventurous eater and a great fan of sushi! On the weekends he loves being in theatre group and performing on stage as well as exploring new movies with Dad. He loves going to school where he has many friends of various cultural backgrounds. He loves his sister and often plays with her and always makes sure she is safe. He would love to help take care of another baby.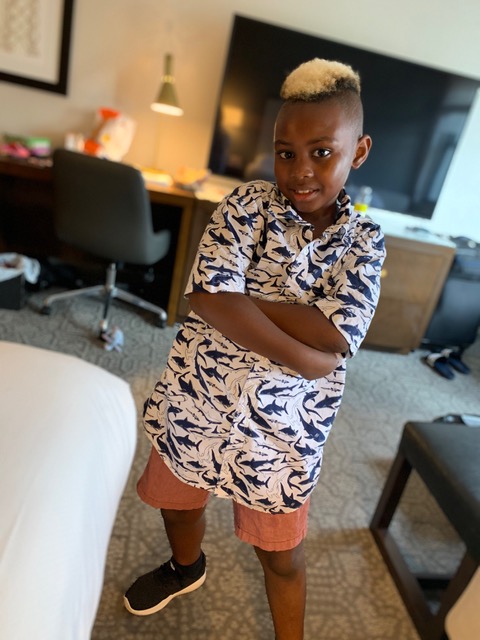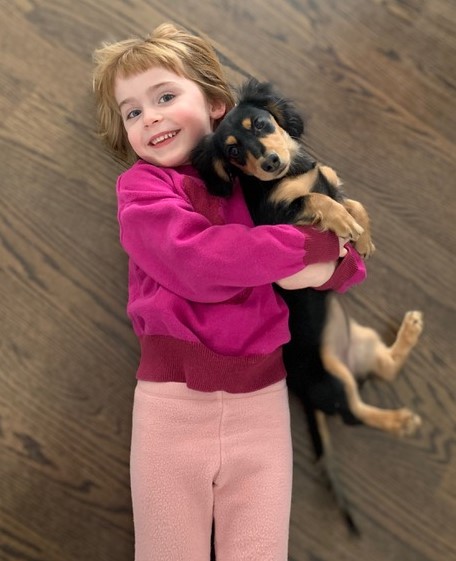 Angelina
Angelina joined our family through adoption at birth in September 2015. She loves doing arts and crafts but is also a fan of playing outside. Like mommy, she is a fashionable dresser and loves trying out new looks. On the weekends she loves swimming and helping Dad out in the garage. Angelina loves going to Montessori school. Her school is diverse, and they take pride in celebrating different cultures in the classroom. Angelina is kind and compassionate and is always taking care of the younger kids in her class. She is super excited to help care for a baby.
Our Home
We live in a large four-bedroom home in a diverse suburb of Chicago. Our home has a backyard facing a lake where we spend a lot of time year-round. We have a playground with a treehouse, a swing set, and a sandbox. In the summer, we have a vegetable garden where we teach the kids how to grow different vegetables and how to cook them on the grill. In the fall, we make lots of fires in our fire pit and in the winter, we play out in the snow. We make a big point of having meals together most days in or out. On weekend nights, we enjoy playing games such as UNO and curling up on the couch and watching our favorite TV shows and movies. Football and pop culture both play a big role in our life, and we would never miss a Packer's game, the Emmys, Grammys, or Oscars!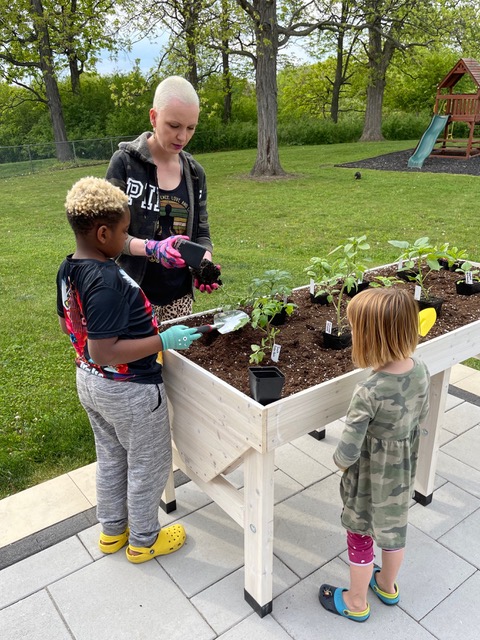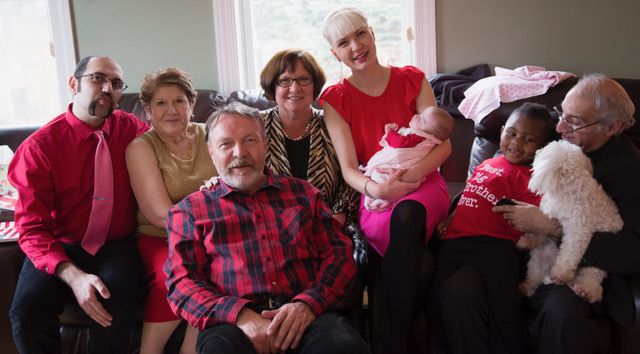 Our Family
Both our families have taken Alexander and Angelina into their hearts. They love their grandchildren very much and cannot get enough of them. They are also elated about the prospect of a third grandchild. Nissan's parents live in Michigan, but they visit frequently. Nissan's sister lives in Chicago and often joins for holidays and family gatherings. Paula's parents live in Poland but travel frequently to visit. Our dogs Basil and Sibyl are also a big part of our family. They immediately recognized both kids as part of the family and are loving and endlessly patient with them.
Our promise to you
If you choose to become part of our life and place your child with us, we promise to love and respect you with all our hearts. You will always be welcome. We promise to raise our child in a loving, safe and protected environment. Our home will always be happy and filled with fun and encouragement. Our parents raised us with open-minded, yet very spiritual, values and we will do the same for our children.
If you would like to learn more about us, please feel free to contact us directly by emailing acfbpaulanissan@gmail.com. You can also contact our adoption counselor, La'Shea Gibson, by texting/calling (708-320-8630) or e-mailing (Lashea.centerforfamily@gmail.com).
Sincerely,
Paula, Nissan, Alexander, and Angelina