Paula and Nissan (and Alexander)
Dear Birthmother,
We are Paula, Nissan and Alexander and we can't wait to grow our happy, loving family once again through adoption. We deeply admire you and your courageous decision to consider adoption. We would be honored if you would consider us as adoptive parents.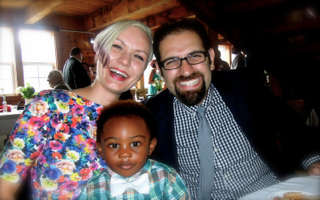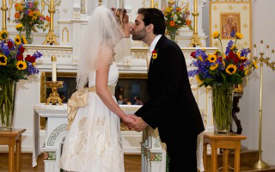 Our story
We met almost 11 years ago while studying for our Masters degrees. Our love for the creative arts animals and traveling brought us together. It felt like we were two pieces of a puzzle that snapped together. It did not take long for us to start traveling together, get a little dog and get married. This year we will celebrate the 7th anniversary of our very loving and supportive marriage.
From the very beginning of our relationship we talked about adopting a child. After marrying we learned that it would be difficult for us to conceive without fertility treatments. We decided to forgo the fertility treatments and instead chose adoption as our number one choice! It has been the best decision we have ever made.
Paula
I was born in Warsaw, Poland, but it was my parents' dream for me to live in the USA. They made the difficult decision to leave their home country, so they could provide me with a better future. Our journey to the USA had a few stops in Germany and Canada.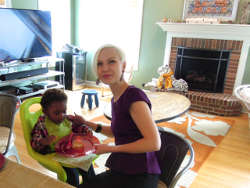 My parents took every opportunity to teach me as much as possible about the world. These travel opportunities taught me to be very open and creative. To this day I am very interested in learning about other cultures and people. I love to eat and prepare new foods from around the world and enjoy foreign films, art and music. I adore being a mother. Staying home with Alexander brings me endless joy and is the most wonderful thing I have ever done. Nothing would make me happier than having another child join our family. There is plenty of room in my heart, my day and our home.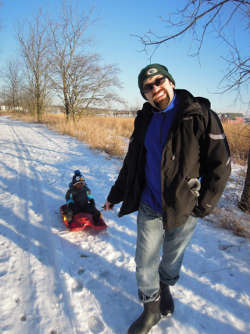 Nissan
My mom is Assyrian, my dad is Arab but I was born in England. My family moved to the USA when I was three years old. My mom was a family physician and we settled in Michigan. My dad completed his medical training as a surgeon in New York. We made lots of fun trips to visit him. I had the opportunity to visit many museums during our visits and I learned to love art.
Today I work both as a teacher and manager of student communications at a college in Chicago. Teaching is my passion and I am excited to go to work every day. My favorite part of the day however, is coming home to Paula and Alexander. Being a father has been truly fulfilling and I would be overjoyed to have another baby join our loving, happy home.
Alexander
Alexander joined our family through adoption at birth in July 2012. He loves music, sports and dancing. Like his mommy he is an adventourous eater and a great fan of sushi! On the weekends he loves helping daddy with his projects around the house. Alexander is very kind and loves animals and adores playing with other children. He loves going to his morning preschool where he has many friends of various cultural backgrounds. He gets very excited when he sees babies and would love to be an older brother.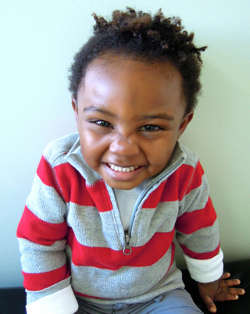 Our Home
We live in a large three-bedroom home in a very diverse suburb of Chicago. Our subdivision has many trails where we do a lot of hiking. There is also a farm where we can watch and learn about animals and we have a huge garden where we enjoy growing many vegetables. We make a big point of having dinner together and talking about our days. We all enjoy homemade food and the many laughs. On weekend nights we enjoy curling up on the couch and watching our favorite TV shows and movies. Football and pop culture both play a big role in our life and we would never miss a Packer's game the Emmys, Grammys or Oscars!
Our Family
Both our families have taken Alexander into their hearts. They love him very much and cannot get enough of him. They are also elated about the prospect of a second grandchild. Nissan's parents live in Michigan but they visit frequently. Nissan's sister lives in Chicago and often joins for holidays and family gatherings. Paula's parents live in Poland but also travel frequently to visit us. Our dogs are a big part of our family. They immediately recognized Alexander as the baby in the family and are very loving and endlessly patient with him.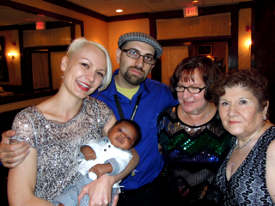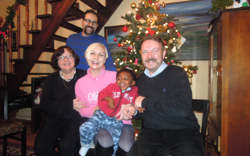 Our life with Alexander
Parenthood has been very exciting for us and we have been so happy to have Alex be part of our life. We have taken him on many vacations to Michigan, Wisconsin and even Poland. Holidays have also been extra special since we have had Alexander. Especially our favorite holiday: Halloween! We are very much looking forward to share all these things with another child.
Our promise to You
If you choose to become part of our life and place your child with us, we promise to love and respect you with all of our hearts. You will always be welcome. We promise to raise our child in a loving, safe and protected environment. Our home will always be happy and filled with fun and encouragement. Our parents raised us with strong spiritual values and we will do the same for our children.
We are only a phone call or e-mail away. Please feel free to contact us any time:paulanissanACFB@gmail.com
If you prefer, please contact our adoption counselor Maggie Benz at:
Tel: 1-800-869-1005
Text: 847-366-6343
Email: Maggie@centerforfamily.com
With many warm thoughts, best wishes and many thanks!
Paula, Nissan and Alexander