We would like to begin by thanking you for considering us as the adoptive parents for your child. We know that you are making a choice for your child that comes from a place of immense love and selflessness. We would be honored to open our home and our hearts as the adoptive parents and honor your loving choice.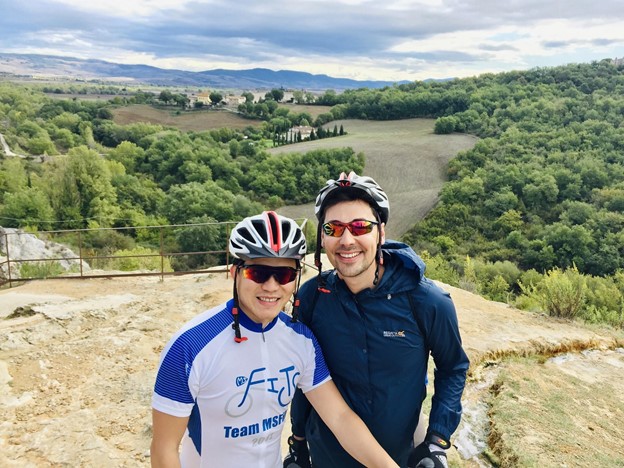 About Us
Our journey together did not follow a typical path and we have grown together. We love each other very much, and wish to grow the love in our life & home by having a family. We met in 2017 in Boston through colleagues at work. Since then, we've traveled together, adopted our doggies Alfie and Boba, and moved to Chicago in 2019. In 2021, we got married in the Chicago courthouse; it was a special day. We are a great team, and we work well together on projects and know each other's strengths and weaknesses. Mike loves to enjoy Paul's cooking, and Paul loves that Mike washes the dishes. We both love the changing seasons and DIY home projects. We are plant people. In the spring, we plant a vegetable and flower garden, and year-round we have house plants.
About Mike
I was born in Portland, Oregon and grew up in Texas and Wisconsin. I have loving parents who taught me to be a free-minded man and supported my college and career choices with their wisdom and patience. My brother, Brendan, and I have had a very playful and adventurous childhood. We road tripped across the US and enjoyed our family time together. Brendan has three young children and I enjoy spending time with them and seeing them grow into their own individuals. My family currently lives in Wisconsin, and we visit each other at least once a month. In high school, I was on the swim team and played oboe in the band. After college, I studied abroad in China for 6 months and then worked as a data scientist for insurance companies in Boston. I am now a Senior Director at a health insurance company in Chicago and a part-time professor at University of Chicago. During my free time, I enjoy reading, painting, cooking, gardening, traveling, and being in nature with Paul.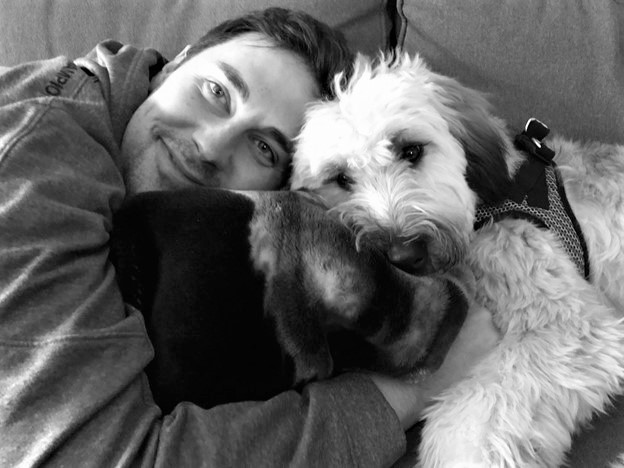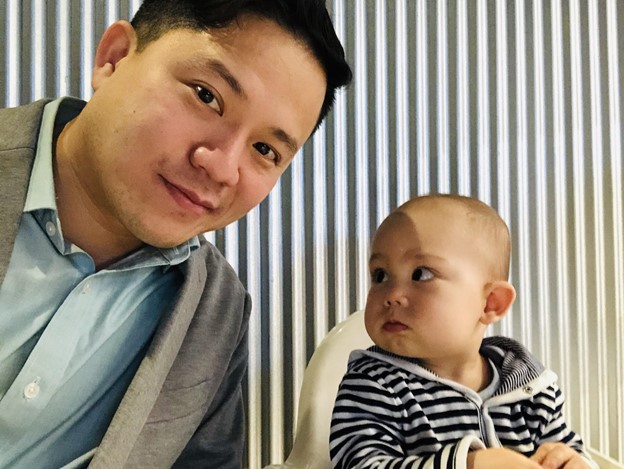 About Paul
I grew up in Taiwan until my family immigrated to Canada when I was 18 years old. I am the oldest of three siblings and 24 cousins. I am close to my parents, siblings, grandparents, and extended families. Growing up in a big Taiwanese and Buddhist family means respecting the elders, focusing on the family, and good behaviors. I attribute my educational and professional achievements in my life to my parents laying a good foundation of education and morals. Family get togethers are typically large affairs, with aunts, uncles and cousins joining for a meal or event. I participated in various art and academic competitions throughout my school years. I am now working as an actuarial manager for an insurance company. I love to cook for my husband, family, and friends. Outside of work, I like gardening, hiking/biking, traveling, and spending quality time with Mike, Alfie, and Boba.
About Alfie and Boba
We have two loving furry dogs, Alfie (4 years old) and Boba (2 years old). Alfie thinks he is human and is observant and intuitive. He is also calm and friendly to anyone. Boba is into Alfie and follows him everywhere and loves to cuddle and eat. Both of them are gentle with children and we love them dearly.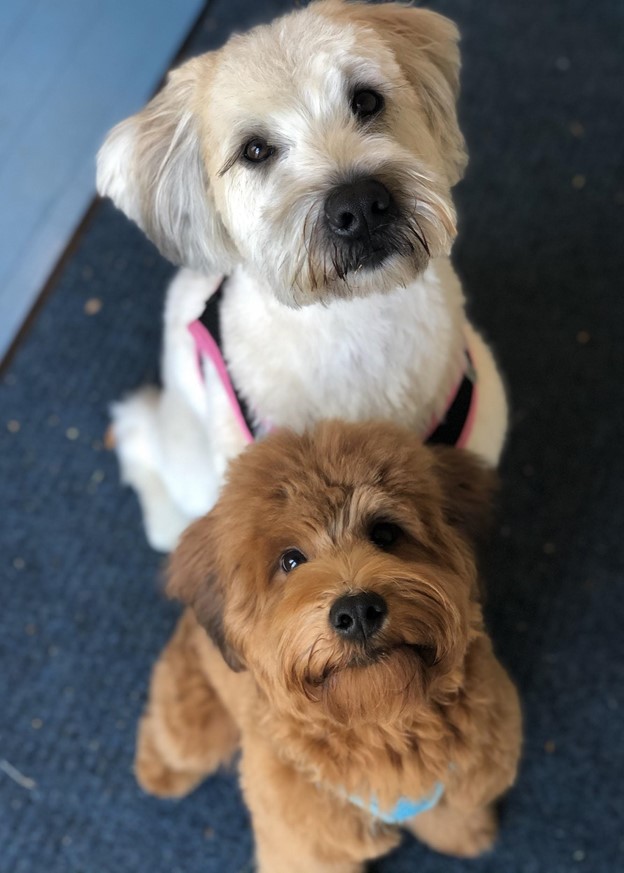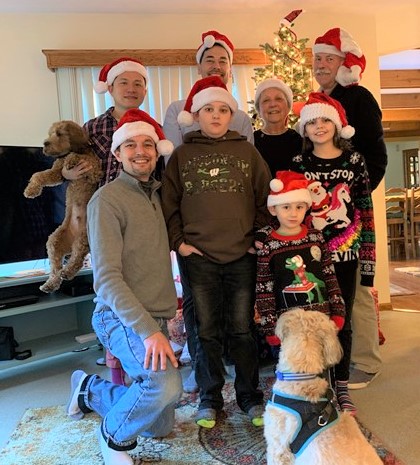 Our family
Our families have helped shape us into who we are today, and they are very important in our daily lives. We are extremely lucky to have supportive families that will love and care for us and we do our best to spend time with them. They are all extremely excited to welcome a child into our families. We are a mix of two cultures, so we celebrate both Western and Eastern holidays like Chinese New Year, American Independence Day, Thanksgiving, Christmas, and our family and friends' birthdays. During Easter, we enjoy arranging an easter egg hunt for Mike's nephews and niece. During Chinese New Year, we give out red envelops to children and enjoy a big feast with family. During American Independence Day, Mike's parents set out fireworks in their backyard and have a bon fire.
Mike also has memories of going to the library when he was a kid. He loves reading and he is looking forward to hopefully passing this along to his child. Paul has memories of taking trips by train with his grandfather to visit friends and to explore different villages and nature. He wants to take his child to experience the same adventures. We want to instill strong work ethics and an appreciation for earth and our ecosystem, so that our child can try to live sustainably. We are looking forward to sharing these traditions with our adopted child and finding new traditions to celebrate together as a family.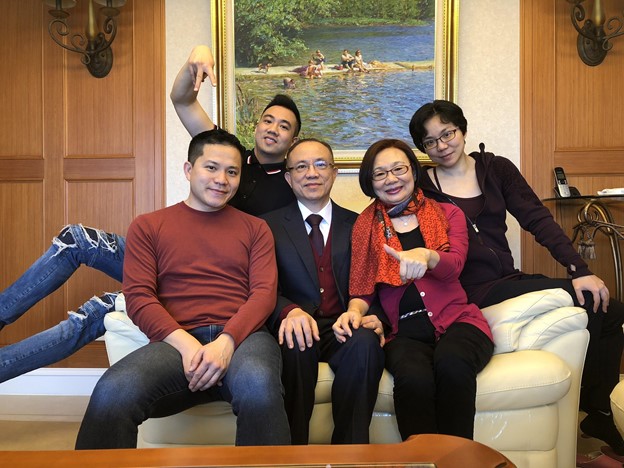 Our community
We live in a western suburb of Chicago with a fenced yard where the neighborhood is filled with children, and diverse and friendly families. The neighborhood has excellent schools, beautiful historic buildings, shops, restaurants, and community events. It is a great place to raise a family. We are looking forward to taking our family to museums and arboretums, playing sports in the parks, biking around the neighborhood, going grocery-shopping, enjoying restaurants in the area, and playing with other children in the neighborhood.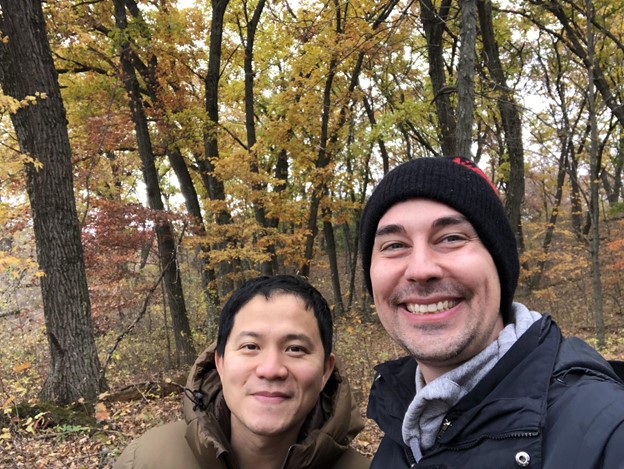 Our Promise to you
We promise we will tell your child how much you love them. We promise your child will receive lots of love from us, our extended family, and our friends. We promise your child will become a loving and kind-hearted person and be strong, independent, and family oriented. Your child will have multicultural experiences that prepare for a productive life. We promise to encourage your child to experience everything in his/her life.
We would be forever grateful to you for the opportunity to be your child's adoptive parents. To learn more about us, please feel free to contact us at MikeandPaulACFB@gmail.com or you can reach out to our adoption counselor, Linda Fiore by texting/calling (773-919-5702), or e-mail (Linda@centerforfamily.com).
Sincerely Your Friends,
Paul and Mike