We are Patrick and Mike. We want to thank you for considering us as you plan for your child's future. We hope you are getting the support you need to make the decision that you feel is best for you and your baby. If you choose our family, we promise that your child will know their story and of you and your sacrifice. We vow that your child will always feel cared for, loved, and accepted for who they are. We hope this letter helps you get to know the grandparents, uncles and aunts, and cousins who will love your baby as their own, as well as our desire to be loving parents.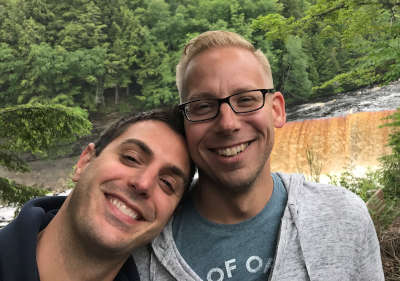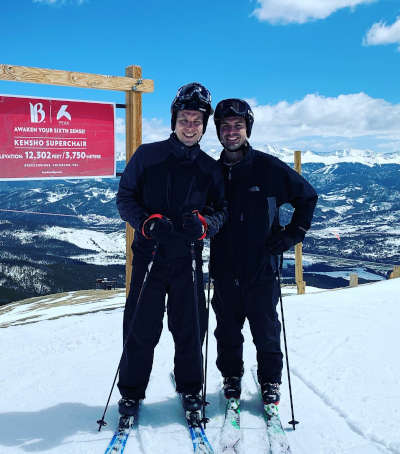 Our Life Together
We have been together for 10 years and married for 5. We started off as best friends and our relationship quickly grew to something more. Unable to afford a wedding 5 years ago, this year we will be celebrating our 5th anniversary with a big party to renew our vows.
Whether it's ski trips to Colorado to visit Patrick's sister, sailing with Patrick's father in Upstate New York, relaxing at our family cabin in the Adirondack Mountains, or hiking and camping with Mike's family in Michigan and Georgia, we are a family that loves to be active and spend time in nature.
At the same time, we treasure cozy and quiet nights at home watching movies by our fireplace or hosting game nights with friends. As a couple, we enjoy escaping the cold winters of Chicago when we can for tropical beach vacations in Mexico and the Caribbean. We hope to do more traveling as a family so our children can learn about different cultures. Despite our differences, we complement each other nicely. Where Patrick is extraverted, energetic, and lives in the moment, Mike is more introverted, serious and detail oriented.
Whether tending to household chores or negotiating whose turn it is to take the dog out, we work together with open communication and a common goal in mind. We hold strong values of love, compassion, education, and social responsibility. We are hardworking, ambitious, and passionate about our jobs. We're fortunate that our work provides a sense of meaning and giving back. We cherish our family and would do anything for them.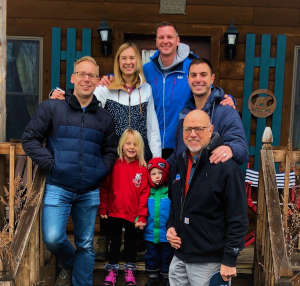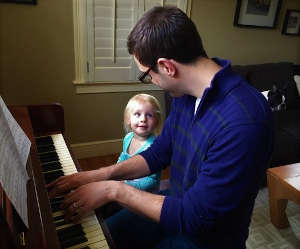 Meet Patrick
I am 34 years old. I grew up in Upstate New York in a loving home with two older sisters and parents who were incredibly devoted to each other. While both my parents worked full-time, they always made sure one of them was home for us kids and that we had sit down dinners each night. My parents promoted values of kindness, following your dreams, and generosity ("If you want more, give more.") We look forward to honoring these traditions and values as we raise our family. Growing up, I was a competitive swimmer, enjoyed playing trombone in band/orchestra and loved musical theater. I discovered my passion for working with kids early on through my job as a lifeguard and swim instructor/coach. I also love to dance, sing and play the piano.
After college, I moved to Chicago for graduate school where I earned my doctoral degree in clinical psychology with a focus on children, adolescents, and families. In 2015, I opened my own private practice where I provide therapy and assessments to children and adults with a range of mental health needs. My background in child development allows me to understand the importance of putting children's needs first. We will do the best we can to help your child form a positive identity. Owning my own practice gives me the freedom to take as much time off as needed when the baby arrives.
Meet Mike
I am 38 years old. I grew up in the Upper Peninsula of Michigan in a humble family with strong values in hard work, faith, and family. We spent time camping, taking trips to Chicago, and enjoying time outdoors. Growing up, my friends and I played sports, hiked in the woods, and rode our bikes to our favorite fishing spot. My brother has three kids (2 boys, 1 girl) and I love spending time with them.
After college, I wanted to explore the world to discover who I was, so I lived in San Francisco and eventually Chicago. Throughout my career, I discovered my passion for Human Resources. I am now an onboarding coordinator for new employees and I work with them to get acclimated to their new roles. I have the option of working from home when needed and have paid paternity leave. I enjoy playing softball and volleyball and taking up new hobbies, like playing the Ukulele. I am a compassionate and thoughtful friend who loves making people laugh and smile. I treasure Friday nights with Patrick where we sing along to music while making delicious dinners.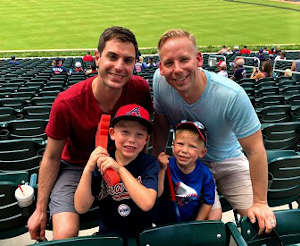 Meet Bailey and Goober
Bailey is a 7-year-old lab/border collie mix. He enjoys snuggling with everyone in sight and is great with children. Goober is a 12-year-old Senegal Parrot that is very social and enjoys swinging upside-down and mimicking sounds made around the house.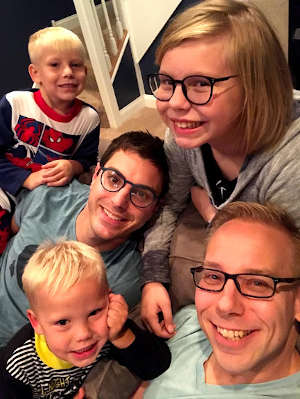 Family
We feel lucky to have amazing and supportive families, and we spend as much time as possible with them. We absolutely adore our nieces and nephews, and are seen as the fun and energetic uncles. We have two nieces (Ellie and Kamryn) and three nephews (Konner, Kaleb, and Luca). Both of our families are eager to welcome a new baby.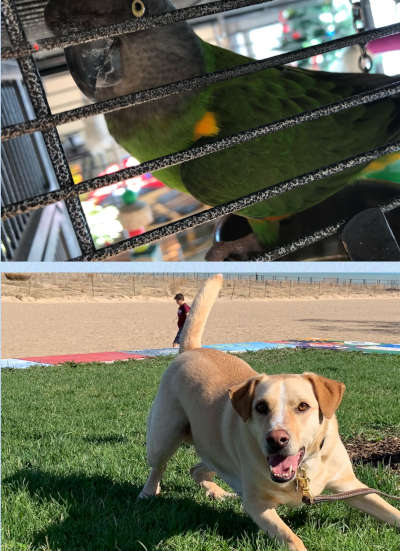 Home & Community
Our home is in a diverse, friendly, community-oriented neighborhood in Chicago, with a great school district. Our neighborhood has block parties, street festivals, a farmer's market, and activities for kids in the parks. There are lots of restaurants, shopping, and community events just blocks away, and our home is a short-walk from Lake Michigan. With the train just two blocks away, we enjoy regular trips to Chicago to enjoy all the city has to offer.
We can't wait to finally fulfill our dream of having a child of our own. Thank you for taking the time to learn about us. We would love to learn more about you. Open adoption is important to us, but we understand that decision is entirely up to you. Know we will always speak of you with respect, gratitude and kindness. You can email us at patrickandmikeACFB@gmail.com, or contact our adoption counselor, Linda Fiore at 800-869-1005 or Linda@centerforfamily.com.
With Peace and Love,
Patrick and Mike