Hi!
Thank you so much for considering us as you plan your child's future. We are David and Olivia and we have always dreamed of being parents, and we finally feel that it's possible.
We're a young couple (28 and 30). After years of infertility, we know without a doubt that adoption is our true path. We are excited to start down this path, and humbled by the strength it takes to even consider adoption.
You are such a strong and amazing woman! We can't imagine what you must be feeling, but hope that you will find comfort in knowing that we will love your child with all our hearts, and make sure that your child knows about the love and sacrifice that went into your decision.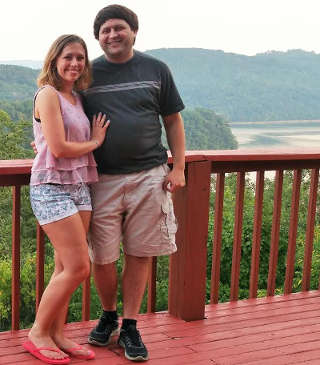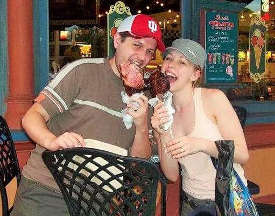 About Us:
We both grew up in the country, on the outskirts of small Indiana towns. David was surrounded by cornfields and I was surrounded by corn, cows and soybeans. So, when we married, the conveniences of living in a suburb were just too good to pass up!
We own a single family home in a Western Suburb of Chicago. It has 4 bedrooms and plenty of room for baby! Our home is located on a cul-de-sac, just a few miles from highly rated public schools. Our neighbors are awesome and most have kids, so our child will have plenty of playmates nearby! Our subdivision has a few parks and several walking paths, and our home has a nice backyard.
We are both home-bodies and love relaxing together with our dog, Zoey. When we do get out of the house, we love to hang out with our friends or travel to new, fun places. We also enjoy museums, boating, theme parks and really anywhere as long as we are together!
David has some family in Tennessee, so we like to visit the Norris Lake area to rent boats and fish. We've been horseback riding in the Smokey Mountains, taken water tours of Forts around Charleston, SC, and driven up the Pacific Coast Highway in California. We have a sense of adventure, with a dash of appreciating the moment. We hope to instill in our children a sense of adventure and appreciation for the little things in life.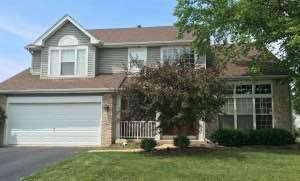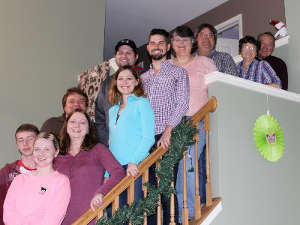 Family & Friends:
We love to babysit for our friends' children! We spend a lot of time with our friends, Nathan and Kelly. Their little girl Marie is like a niece to us. Marie loves her Uncle David and Auntie Olivia, but not as much as we love her. Our friends, Malissa and Nathan, are adoptive parents and they showed us the happiness that adoption brings! Most of our family still lives in Indiana so we see them often.
We started a tradition where every year we host both sides of the family for Thanksgiving. It is wonderful having everyone together under one roof. For Christmas, we usually drive to Indiana or Ohio to celebrate with family. Our child will have 4 great-grandparents, 4 grandparents, multiple aunts, uncles and a ton of cousins! Olivia's mom is so excited that she's already crocheting a blanket for baby, and David's mom is sewing a blanket, too. Both sets of parents can't wait to be grandparents for the very first time!!
Zoey:
Zoey is the best dog in the world! She's a 2 year old Lab/Beagle mix, about 35 pounds She loves to cuddle and snuggle up every chance she gets. We rescued Zoey from the humane society when she was one. She will be a great companion for our child.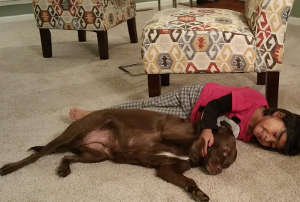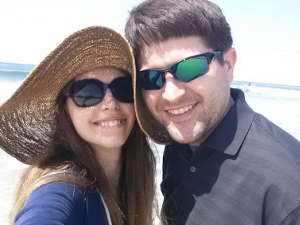 About David (by Olivia):
I met David when I was a senior at Purdue University. He was working downtown in Chicago as a senior accountant. I was a little hesitant because his mom made him sound too good to be true (yes, I've known my mother-in-law longer than my husband), but once we met I was immediately hooked!
David is the nicest, most selfless person I've ever known. He is the perfect man for me and I love him more every day. He is smart, well educated, and the hardest worker I know. He loves watching football and participates in my uncle's fantasy football league every year. He also played soccer and tennis through high school. He was even in marching band and played the trombone.
In college, David taught himself to juggle and he's pretty good at it! One of my favorite memories of David is back when we were still dating. At the time, I lived in Indiana, and he would commute every weekend to see me. One weekend it had been snowing really hard and after work he realized that his car had been towed. After spending hours getting his car back, he drove the 3 hours to my house in the ice and snow. That's the kind of man David is. I am so lucky to have him by my side, and I already know that he will be an amazing father.
About Olivia (by David):
Olivia is the best thing that has ever happened to me! I know that it sounds a little cliché, but it is the truth. She is a loving, funny and smart woman who is my best friend. Without her, I'd probably never get anything done, eat a proper meal, or leave the house. She is the planner, the cook and the one who keeps in constant contact with our friends and family. Whenever I need her help, she drops everything to make sure I'm taken care of and supported. I know without a doubt that this is exactly how she will be as a mother. She wants nothing more than to be a mother and I know she will be the best mom ever. Also, Olivia has written several children's books that she is hoping to get published one day.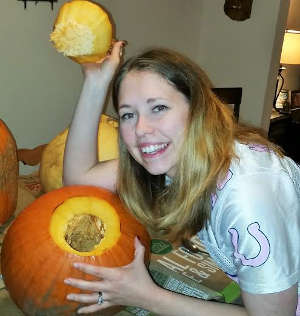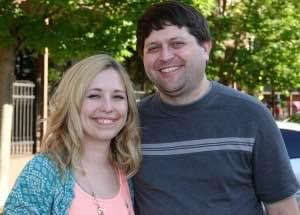 Thank you
Thank you for learning a little about our lives. We hope that you will want to get to know us. We've thought a lot about open adoption and would be happy keep connected with you through the years. We believe it is a good idea for you to have a place in your child's life, but we do understand that it is your decision.
Please know, that whatever you decide, we will be raise our child with the knowledge that adoption is a loving choice, and you will always be honored as the special woman who brought our family together.