Hello,
Thank you for taking the time learn about our family and our desire to adopt a baby. We are Nate and Niki and we would love to get to know you, and hope you'll consider us as adoptive parents for your child. You have our utmost respect as you face such difficult choices in your life; we hope you're getting all the love and support you deserve.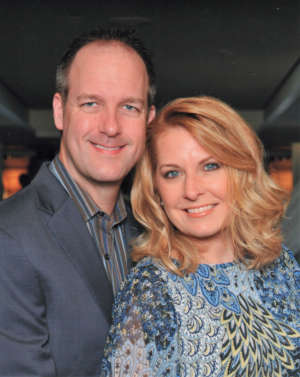 Who We Are:
We have been together for 17 years, married for 15 years. We can truly say we are best friends. Our lives have been one big adventure and it just keeps getting better. Our personalities complement each other perfectly: Nate is the planner, while Niki, on the other hand, can jump in with two feet and make adjustments as necessary. We love spending time together doing even the littlest things, such as sitting outside enjoying the weather, cozying up on the couch and watching a movie, or going for walks on the nearby trails.
Traveling and exploring new places some of our favorite things to do. We try and get out as much as we can and road trips are especially fun. We also love the magic of Disney World and try to visit every year. I guess you could say that we're two big kids at heart who can't wait to see the world through the eyes of our child.
About Nate:
Nate is a loving man with strong family values. He is smart, has a great sense of humor and is a fantastic cook. He graduated from college with degrees in Finance and Accounting. Nate is a bank executive and has been working for the same company for over 20 years. He is close with his family, has a younger brother, Ryan, and an older sister, Kristen. Ryan lives close by and we get to see his kids, Max (7) and Jamie (11) often.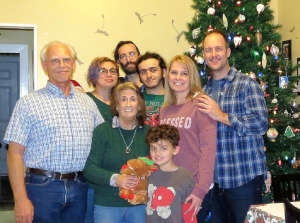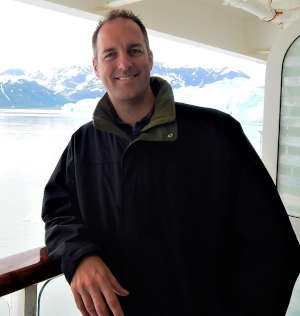 Nate's dad (Robert) and sister (Kristen) live in Jacksonville, FL. Kristen has the musical talent in the family and plays the organ at church. Sadly, Nate's mom passed away but we know she is looking down on us and ready to be a guardian angel. Nate's aunts and uncles live in the area as well. He has 3 cousins who have young children, and we usually spend holidays with them. We love seeing all of the cousins playing together. It sometimes gets a little crazy because the kids outnumber the adults.
Nate's hobbies include cooking, attending sporting events, biking and working out. He can often be found in the kitchen whipping up our next meal, dancing along to music. He is looking forward to fatherhood, as he passes along strong principals to a child, while at the same time having fun and appreciating friends and family.
About Niki:
Niki's family is loving and very supportive, through all of her endeavors. Niki is very close with her mom and step-dad (Dana and John) and her younger brother, Tim. They all live in northern California where Niki was raised. We see them often and try to spend as much time together as possible. Tim and his wife, Angie, have 2 boys that we simply adore. Sebastian is 18 and Leeroy is 5. Sebastian has come to visit us (his favorite aunt and uncle!) during his summer vacations; we treasure his visits. Niki's parents visit us often. Her mom is one of six kids so she has a big extended family. Niki has aunts and uncles and tons of cousins in this area, there are almost too many to count.
Niki is a 4th grade teacher at a nearby elementary school. She is creative, crafty, likes to learn new things, and enjoys reading everything under the sun. Niki finds fun and creative things to do in her class to help her kiddos learn. She has transformed the classroom into a mad scientist lab, Hogwarts, a rain forest, Jurassic Park, and Candy land. Niki tries her best to attend her students' events and has even traveled to Florida to see former students perform in a dance competition.
Niki is passionate about learning, and empowers her students to reach their potential. She can't wait to be a mom, focusing her love and attention on our son or daughter who will quickly become her top priority. She has all of the qualities needed to be a super mom.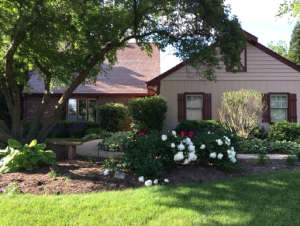 Our Home:
The word that everyone uses when they describe our home is 'charming'. It has so much character and suits us perfectly. We live in a quaint town in the western suburbs of Chicago. It's an ideal community to raise a family. We take advantage of the nearby outdoor activities, including playing Frisbee at neighborhood parks, going for a ride on the bike path, or kayaking down the river. The library, pool, and park district are right down the street. The downtown area is close by and we enjoy the parades, carnivals, and other family activities held throughout the year.
About Adoption
After we married, Niki made a career change and focused on finishing school. It had always been a lifelong goal of hers to be a teacher and she had been taking classes while working full time to achieve her goal. When we decided to start our family, we learned that adoption was going to be the best avenue for us. We both embraced the idea of adopting our child and started down that path soon after.
What we have to offer as parents is our unconditional love, emotional and financial support, and a safe and stable home with strong family values. Your child will grow up in a home filled with laughter and silliness each and every day. We will give our child a life full of love, support, and opportunities to grow up to be the best version of his or herself. There is so much that we wish and hope for, but what we can promise you is that we will do everything in our power to give your child a wonderful life. Our son or daughter will know that they are loved by so many people and will grow up to be a very special person that adds so much to our world. They say it takes a village to raise a child. Your child will have that village, that includes loving parents, grandparents, aunts, uncles, cousins, and friends that are like family. They will have the love and support they need to have the absolute best life possible.
Thank you for considering us. We look forward to hearing from you. You may contact us directly at nateandnikiACFB@gmail.com or through our adoption counselor, Tobi by calling (800) 869-1005, texting (847) 366-6351, or emailing tobi@centerforfamily.com
With love in our hearts,
Niki and Nate