Dear Expectant Mother,
We are Nicole (32) and Thomas (33). We are honored that you are considering us for your child. This letter is a snapshot of our lives and dreams for a family. We are excited to get to know you better and share our lives with you.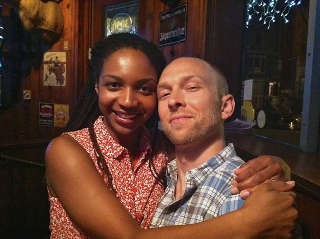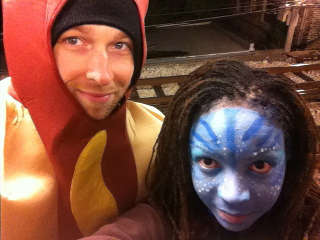 Our Story
Our paths crossed many times before we had our first official date. We quickly knew that we were meant to build a loving life together. That was over twelve years ago! We were married in a small ceremony in Jamaica and recently celebrated our ninth anniversary!
We both come from humble families that worked hard to be successful. We are financially secure but value living simply. We enjoy music, travel and family gatherings. We are equally comfortable at home, in the city and in nature, and we love to spend time with our friends and family. We like to travel, see new places and experience new cultures. We highly value education and want to provide our children the absolute best schools and educational experiences possible.
We complement each other very well and we are a team. We are hard-working but loving and fun. Our home is filled with music and laughter. Thomas is a natural problem solver, friends call him "Macgyver" because he seems to be able to fix or build anything. Nicole is very organized and loves to plan adventures.
Meet Nicole
I was born in North Carolina and moved to Virginia when I was six years old. My closest and oldest friends are the people I met the day we moved to Virginia. I grew up in a vibrant community, where neighborhood dinners, barbeques and sleepovers happened on a regular basis. My neighbors became my friends and my family. I spent my childhood dancing, playing musical instruments, volunteering at animal shelters and tinkering with computers. My grandparents immigrated to the United States from the Bahamas, and we visit once a year to spend time with relatives that remain there. I am culturally very connected to the Bahamas.
I teach and conduct research in engineering at a university. My job is very flexible; I often work from home and can always be available on short notice. I have always loved technology and I love my job. Sometimes I get to work with young people across the country to encourage them to pursue careers in science and engineering. In my free time, I enjoy listening to music, traveling, and taking dance classes. I'm also very committed to healthy living, I enjoy being active, growing fresh fruits and vegetables and cooking for my family. I hope to teach our child how to grow vegetables and to cook our family's recipes.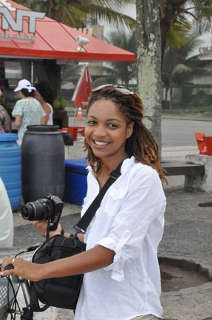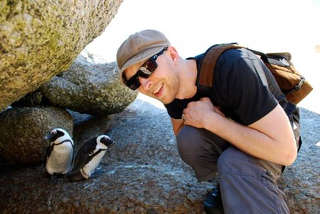 Meet Thomas
I was born in Kentucky, but because my father was in the Air Force we've lived all over the world. I
spent a good portion of my life in Spain and Germany before moving to Virginia, where I met Nicole. Nicole and I lived in Virginia, until we fell in love with Chicago.
Growing up, I was exposed to many cultures. My family spent weekends traveling to castles in Germany and to other countries and because I went to German schools I became fluent in German. I spent my childhood playing guitar, riding bikes, and hanging out with my little brother. I always knew I wanted to be a father and I am looking forward to playing guitar for the baby and teaching our child how to ride a bike.
I have a college degree in Film and Theater. Making movies is something I've always been passionate about and I love my work. I enjoy being physically active and I ride my bike whenever I can. I also enjoy watching movies, collecting and listening to music, traveling with Nicole and spending time with family.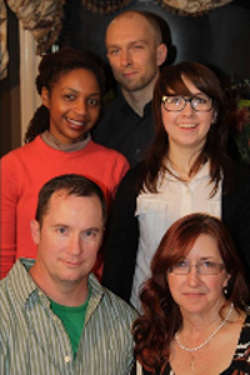 Family
We are very close to our families and spend as much time as possible with them as we can. Nicole talks to her mother, grandmother and sister almost every day. We are both the oldest children in our families, and we do not have any nieces or nephews yet. Thomas has a younger brother and sister and Nicole has a younger sister. When we got married we hoped that our families would be close. Our wish came true. On holidays and for events such as graduations, both families come together, usually joined by extended relatives and any others who want to join. Family gatherings are quite large, and are always a wonderful time. Before holiday dinners we give thanks by delivering meals to the less fortunate. Our parents are excited about our decision to adopt and can't wait to welcome their first grandchild.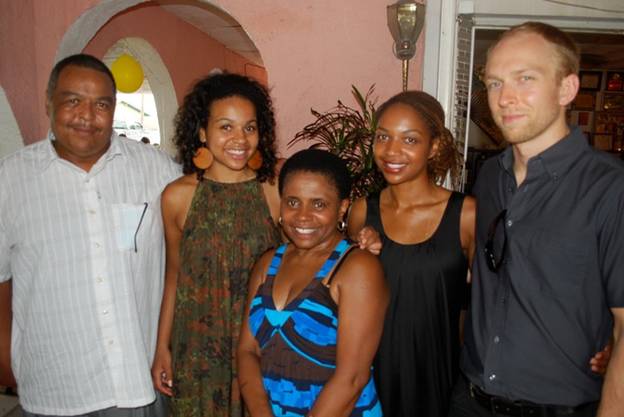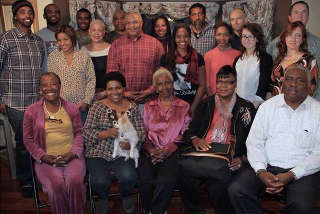 Life in Chicago
We love living in Chicago. Our home is less than half a mile from the Lakefront, close to many parks, theaters, and playgrounds. We live in a spacious two-story duplex with a sunny room for the baby. We live with our cat Antoine, dog Colette, two clownfish and a pet shrimp. Our neighborhood is safe, diverse, and full of fun activities.
On weekends we enjoy barbecuing with friends. In the summer we love going to the beach. We also enjoy outdoor concerts, watching films, riding bikes, and spending time with each other. We are very supportive of each other's interests so weekends might include going to one of Nicole's dance performances or one of Thomas's film premieres or bike races. Twice a year we host a big dinner party with lots of friends and call it 'soup night.' Yes, the dinner is usually some type of soup.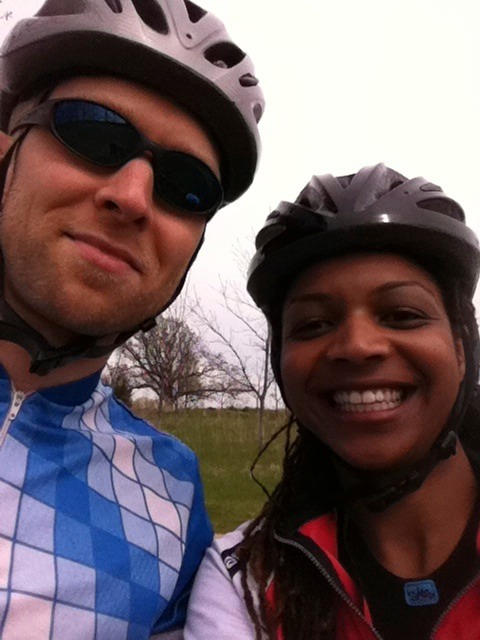 Values
We are so excited to begin our family life with children! We promise to provide every opportunity for our children including good schools, music, art, dancing, sports, and anything they might enjoy. We are committed to making sure they get a quality college education. We want our child to have a happy and successful life. We are looking forward to sharing the experiences we each had growing up such as camping, reading, summer camp and playing musical instruments. We have traveled together to five continents and we wish to give international experiences to our children. We value honesty, hard work and respect for all people.
Open Adoption
We have friends and family members that are adopted and we know from experience that your child will be welcomed into our extended family with love. Your child will grow up knowing how special you are for making this choice. We want to keep communication open but will always respect your wishes.
If you would like to learn more about us, please contact our adoption counselor Maggie Benz at 800-869-1005 or 847-366-6343 (text) or maggie@centerforfamily.com.
You may also reach us directly at nicoleandthomasACFB@gmail.com
We look forward to hearing from you.
Warmly,
Nicole and Thomas