Dear Expectant Birth Mother,
Hi! We are Eric and Michelle, we love the Lord and are committed to being the best possible parents to our future children. We know you are making an incredibly loving decision and thank you for considering the possibility of entrusting us with the child you are carrying. As you read about us, we hope that our love for each other, our family, and our friends will demonstrate how we will love and parent our children. Thank you for taking the time to get to know us!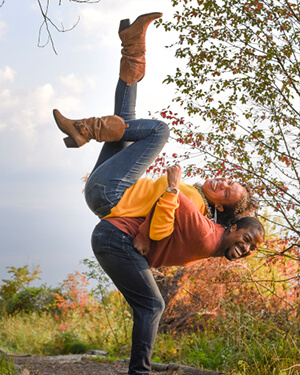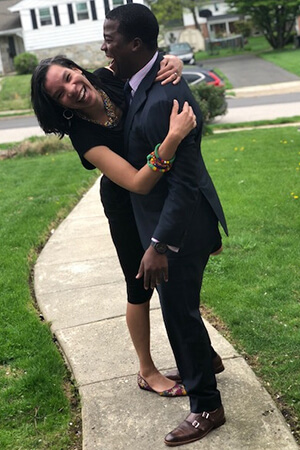 Our Story
One bright and sunny Sunday morning, we met as Michelle tried to open a window in a new members' class at our church. Yup – true story, we met at church and the room was super-hot! We struck up conversation that Sunday, and every Sunday thereafter, when we quickly realized that we were meant to be more than friends. We have been virtually inseparable ever since and got married a little over two years after our first date. Our love story includes many laughs, adventures, and even a proposal involving a plane ride, a car accident and a snowy, foggy night at the Signature Room in Chicago's John Hancock building.
Our marriage has been a whirlwind of fun, adventure, love, and grief. We both enjoyed jobs where we travelled extensively but all travel ended with COVID and a job change for Michelle. We miss traveling but enjoy our increased time together. We know that some couples have struggled during the pandemic, but we have found ways to enjoy our time together even if our adventure is just going to the grocery store!
We have also used this time to process the challenging news that having a child biologically would require a miracle. Though that news has been difficult, we have held on to our faith in God and belief that all things work together for good. In this case, the good within the challenge is that we have received the gift of growing our family through adoption.
Our Values
One thing that drew us together was our love for children. Michelle is a high school educator and Eric has a heart for youth which he demonstrates as a church youth group leader and committee chairperson for an organization that serves youth. We love spending time with young people and believe that they should be surrounded by caring adults who celebrate their brilliance.
We also share a passion for adventure and travel to experience other cultures. In Chicago, we enjoy riding bikes along the lakefront, taking our dog Charlie to parks, going to festivals, and trying out new restaurants. During the pandemic, we have explored parks and natural wonders within the Chicago area and Illinois. We believe that any challenge offers an opportunity to grow stronger and experience God's grace.
Our goal has been to flourish despite the pandemic and we look forward to sharing the value of flourishing in any circumstance with our children. We will also raise our children to love and serve others so that they will have a positive impact on the world.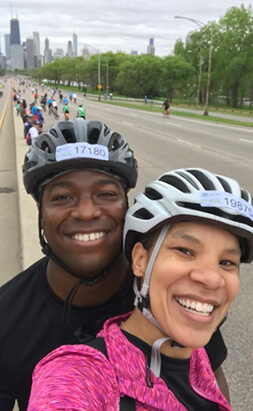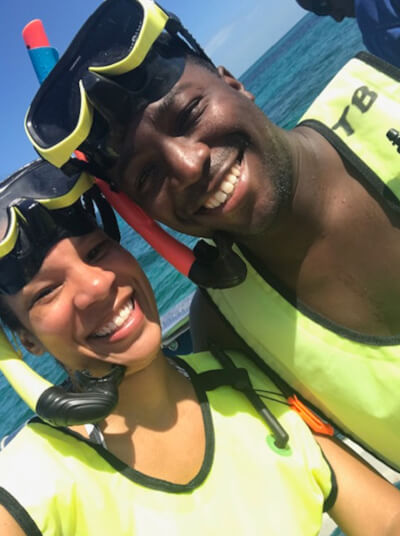 Meet Eric, written by Michelle.
Eric is loving, strong, measured, and caring. He has a deep sense of devotion for family and always makes sure that I feel secure both emotionally and physically. He also keeps me guessing with his sense of adventure and desire to try new experiences. Our relationship has grown from him being my friend, to my husband and I can't wait to see him grow into being an amazing father.
Meet Michelle, written by Eric.
Michelle is similarly very loving and caring and will be a wonderful mother.  She has an incredibly magnetic personality and a gift for engaging with people on a personal level. In addition, she is a lot of fun and musically inclined!  She is an excellent singer and plays the piano as well. She has a natural artistic expression that can be seen in her daily life as well as in her work as an educator. She is an encouragement and inspiration to me.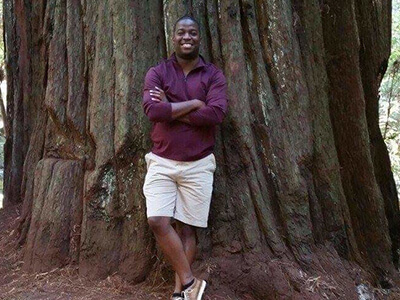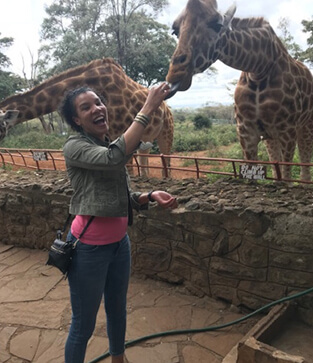 Our Families
Michelle has one brother and Eric has two. We both have large extended families given that our parents have large families. We both grew up with a host of cousins and maintain close relationships with our families. Michelle grew up in the Philadelphia area with her maternal family living nearby. Her dad is from Jamaica and most of his siblings immigrated to Toronto, where she visited almost every summer to spend time with family. We maintain regular contact with the extended family through weekly zoom calls.
Eric has a strong relationship with his family. He's from Peoria, IL and we visit often to spend time with his mother, stepfather and brother as well as our niece and great niece whom our dog Charlie adores. His other brother lives in Colorado with his wife and family whom we visit via facetime. We look forward to visiting in person when it is safe to travel again. Our families could not be more excited that we are adopting! Ever since we shared our news, they continuously make plans to spoil our children.
Our Home and Community
Our community is not only our neighborhood but also the people who surround us with love. We are blessed to have met each other in a church that serves as an extended family. In addition to church family, we have neighbors who are friends – their children see us as an aunt and uncle and we often spend holidays together. Our neighborhood is not only culturally diverse but is also culturally rich with museums, theaters and restaurants.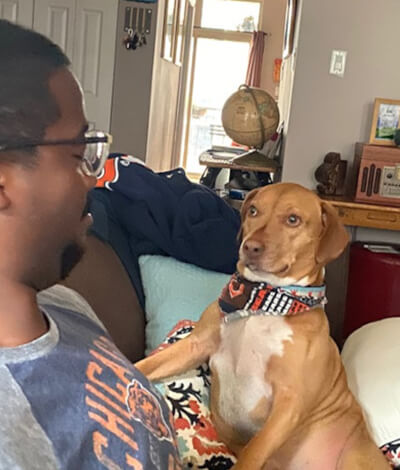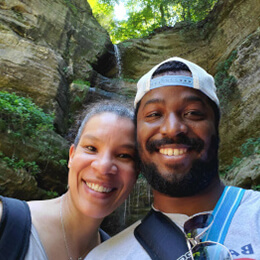 Thank you for taking the time to read our profile. Your sacrificial love is incredible and will bless our family. If you are interested in talking with us, we'd love to meet you! You can reach us at ericandmichelleacfb@gmail.com . You can also reach out to our adoption counselor, La'Shea Gibson by texting her:  708-320-8630, calling her: 800-869-1005, or emailing her: Lashea.centerforfamily@gmail.com