Thank you for considering us for such an honor. We know this is a big life decision, and we are deeply grateful that you would consider us when placing your child for adoption. You are such a strong person.
We are very excited about expanding our family through adoption and we take the responsibility of raising your child with the utmost respect. Your child would grow up with two devoted and involved parents and a curious and outgoing big sister. Your child would be embraced with love by a large extended family of cousins, aunts, uncles and grandparents. They would live in an amazing city but would also have the unique experiences of playing at Michael's family farm in Wisconsin and visiting Ketul's extended family in India.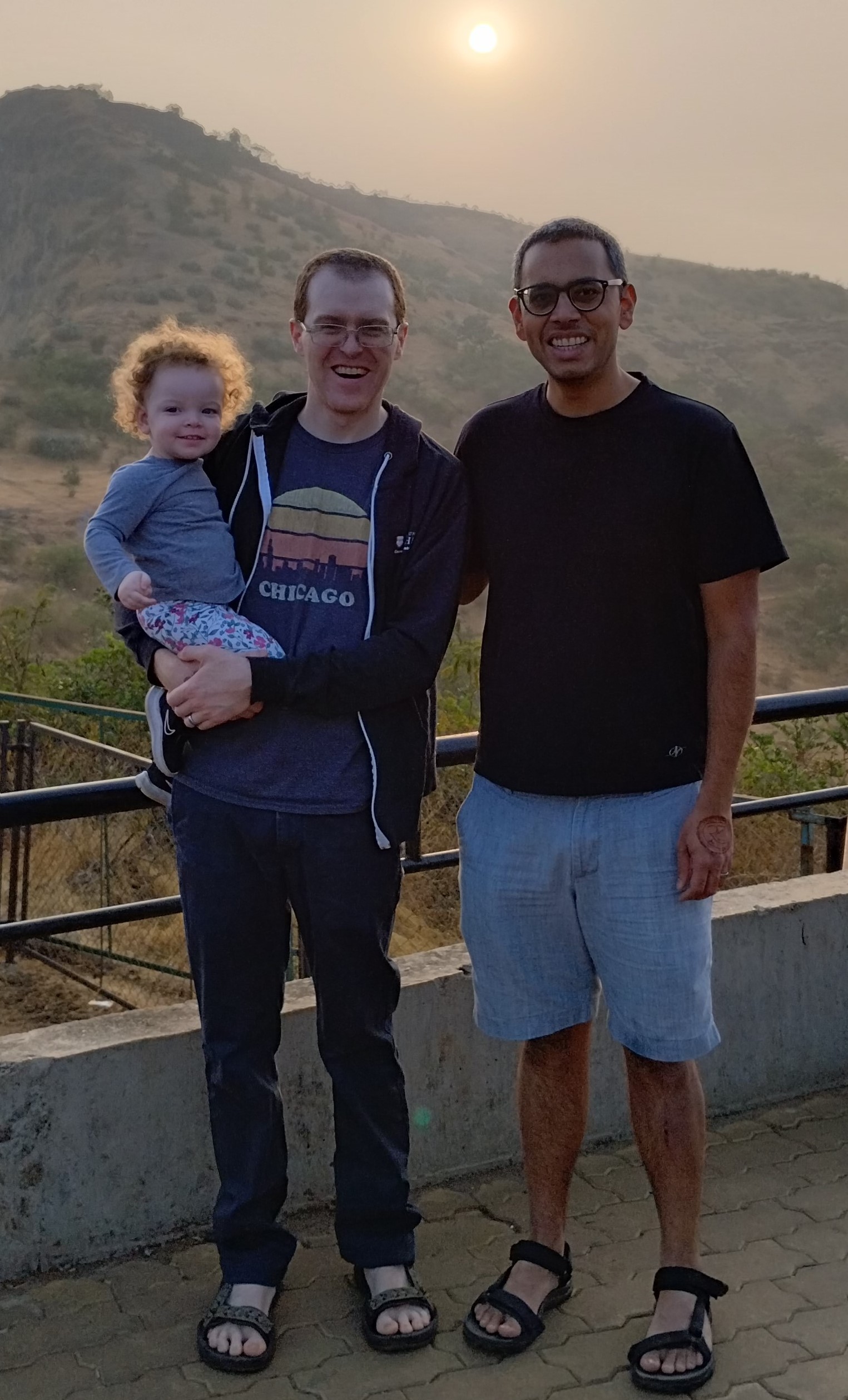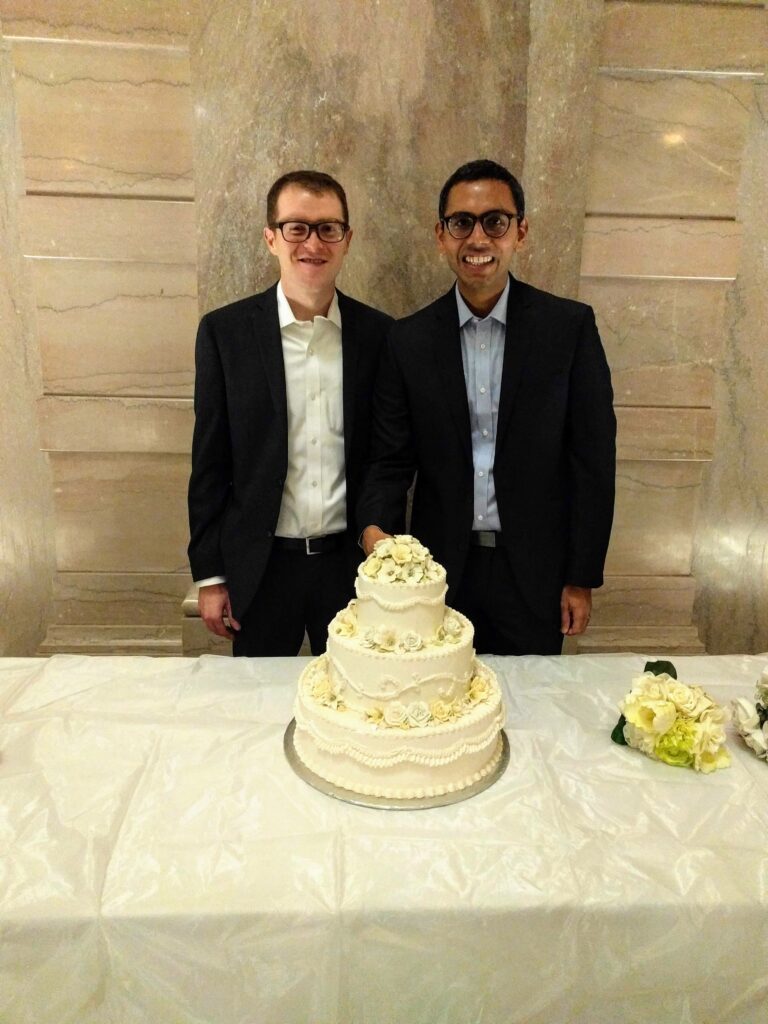 About Us
We met in the Spring of 2016 after Michael moved back to Chicago from California. On our first date, we discovered that we lived only one block away from each other. We quickly became close and spent the next few years deepening our relationship through our shared interests in reading, biking around to different neighborhoods in Chicago, attending museums, going to new restaurants, and hanging out with friends. In addition, we have also enjoyed exploring the broader world through hiking trips with family across the United States, leisure travel to Mexico and visiting Ketul's family in India.
After a couple of years, it became clear to us that we were committed for the long term and in the Fall of 2018, we got married in a small ceremony with our close family. We had always planned on having kids and so the following year we began the adoption process.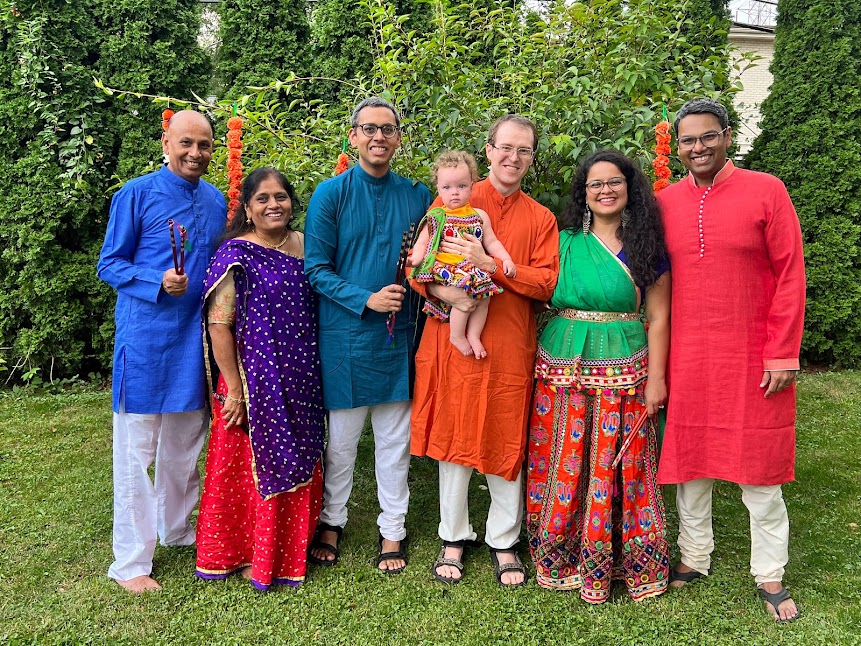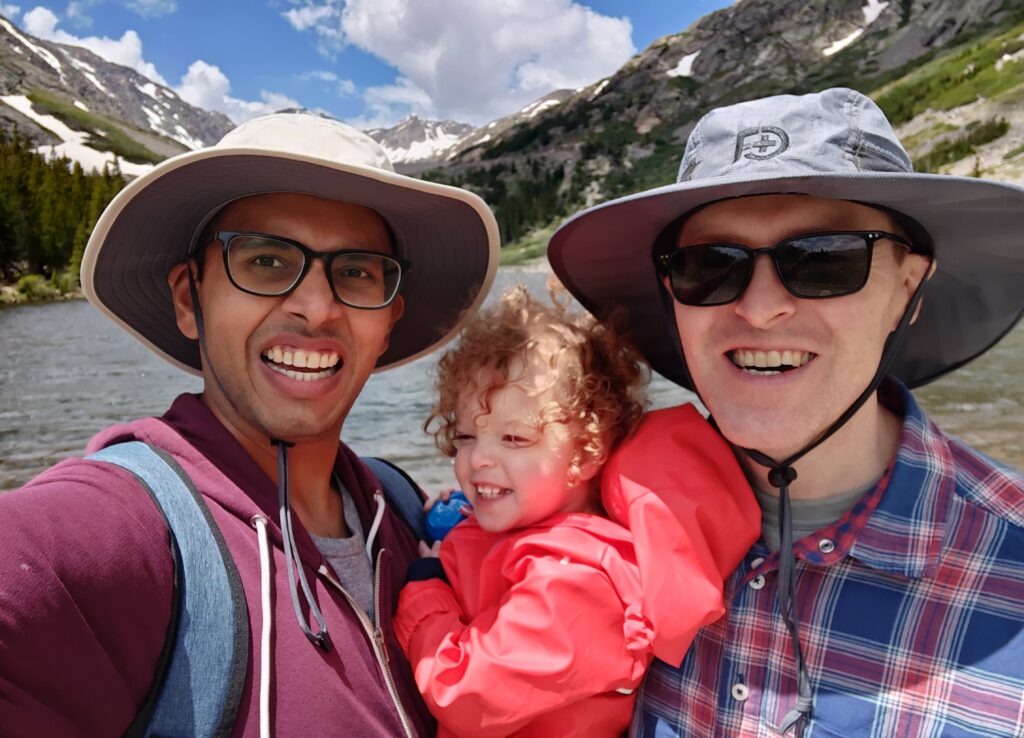 In late 2021, our lives changed overnight when we adopted our daughter Mira, who has since been our focus and joy. These days we spend our weekends at parks and playgrounds, and we spend our evenings trying to get Mira to eat her vegetables. We wouldn't have it any other way. One highlight worth sharing was our trip to India for a wedding when Mira was a little over a year old. While traveling with a small child is certainly not easy, it was such a great experience to have her meet Ketul's extended family and learn more about that side of her family.
We put our relationship with Mira and her well-being above all other considerations. It had been our plan to have children from day one, and no other experience has been quite as rewarding or fulfilling than taking care of and watching our daughter grow and mature each day. And we look forward to welcoming a new member to our family!
About Michael
I was born and raised in Wisconsin. My dad is a recently retired dairy farmer, and I grew up on our family's farm in southwest Wisconsin. My brother Patrick lives nearby with his wife and youngest daughter, and we meet up with them often when we visit Wisconsin. I have spent a lot of time with his family over the years and have been proud to see my two nieces grow up into thoughtful and hard-working young women.
I have a large extended family in the region and grew up with lots of cousins from both sides of the family at frequent family gatherings. While my mother is no longer with us, I was very close to her and have endeavored to instill her generosity and kindness in our daughter and would do the same for another child. We enjoy taking Mira to visit the farm in Wisconsin and look forward to sharing these special trips with another child.
I studied Biology in school, have worked in the Biotech industry in the Bay Area, and currently work in university research administration in Chicago. I spend a lot of time reading, running, biking, and taking Mira to the park.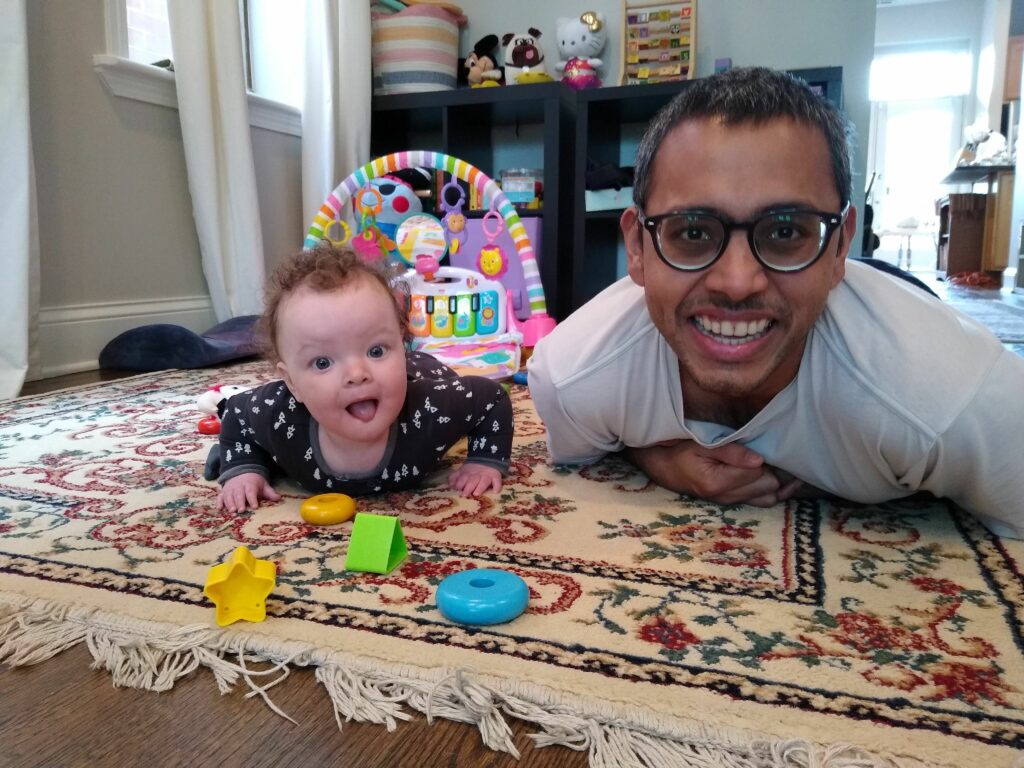 About Ketul
I was born in Gujarat, India and moved to the US when I was nine years old with my brother and parents. I have lived in the Chicago area for the past 20+ years.
I grew up with a large extended family with many cousins on both sides of the family around Chicagoland and in India. Family get-togethers with this extended set of cousins were a big part of my upbringing, especially around Hindu holidays. My parents and brother and sister-in-law live in the Chicago area, and we see them several times a month. Family time often involves board games, playtime with Mira, viewings of Indian TV shows, and tasty meals (often cooked by my mother). These family gatherings continue today, and my family has enjoyed sharing these traditions and experiences with Mira. I look forward to sharing these traditions with another child while also making sure he or she appreciates and has respect for all cultures, especially that of his or her birth parents.
I received my MBA and have worked as a consultant and corporate strategy professional since college. Outside of work, I enjoy reading a good novel, meeting up with friends for dinner and attending playdates with Mira and her friends.
About Mira
In 2021, we had the opportunity to grow our family by adopting our daughter Mira, and we cannot describe how much we have enjoyed seeing Mira grow from birth into a curious, curly haired, bundle of energy with a keen interest in buses, trains, and cars. Mira is very affectionate – with frequent hugs for her friends – and we know she will make a great big sister.
While she is a recent addition to our family, she has quickly become the center of our world, and we are lucky to have a "village" in the form of our extended families who have gone above and beyond to support us. We have also had a chance to stay in touch with Mira's birth family, sharing updates and pictures, with the hope of continuing to maintain that connection.
Mira is the light of our lives. Adding another child would be a great blessing for us and Mira. Additional children will bring challenges, but we look forward to facing them together.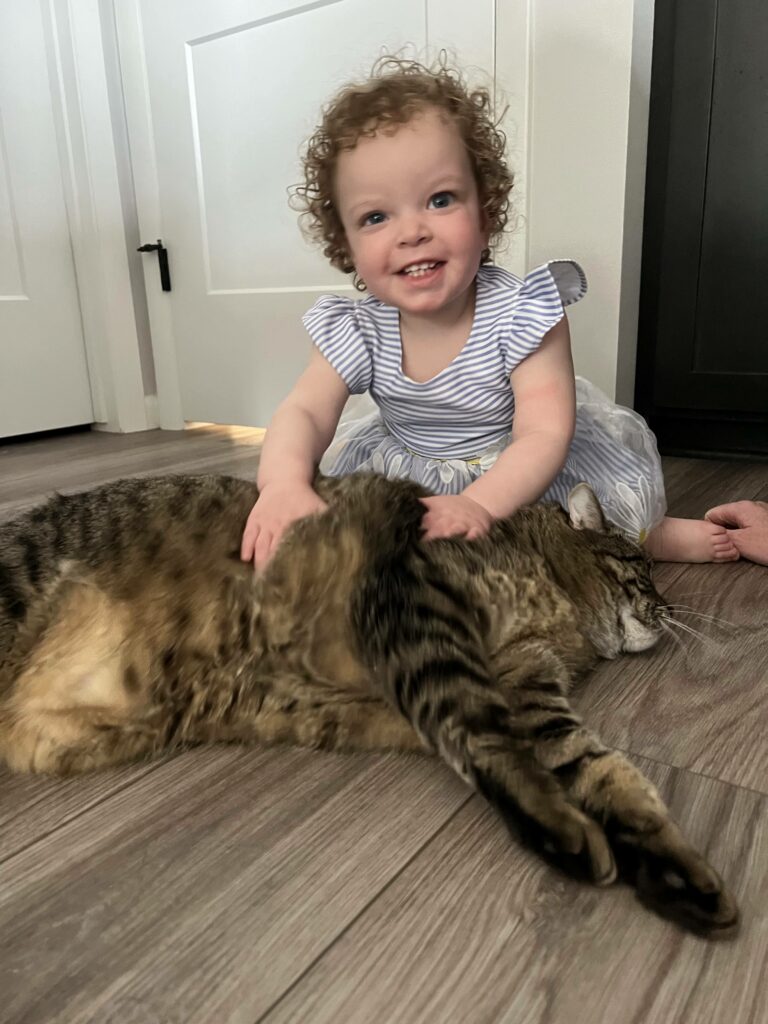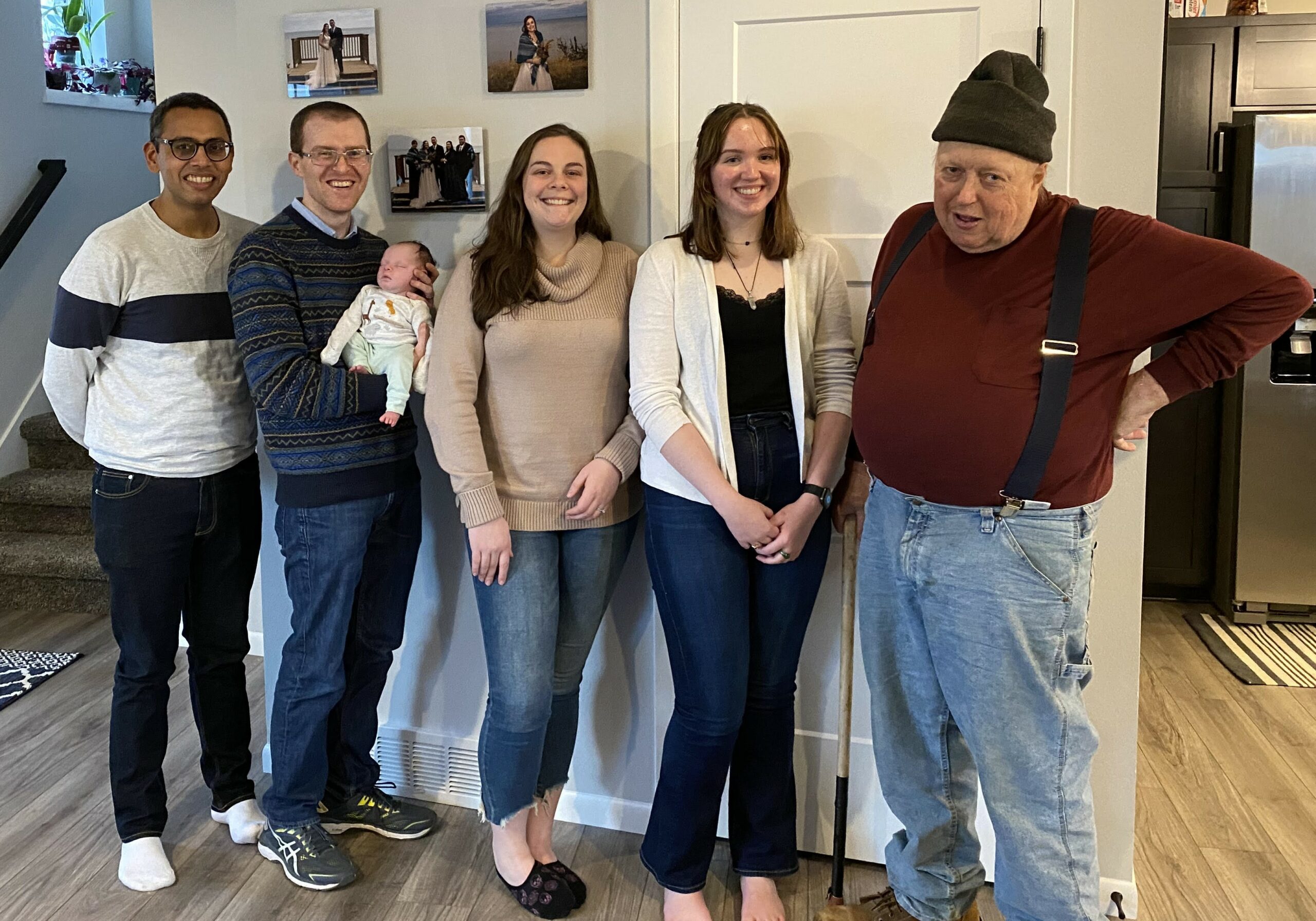 Our Promise to You
We promise to give your child a loving, stable home. We will always put your child's best interests first and make sure your child grows up with a full understanding of his or her family history. In addition, we are committed to an open adoption, if that is something you choose, and would make sure to have an ongoing connection with you. We are so excited to be embarking on this journey again and greatly appreciate you considering us for this honor.
Please feel free to reach us directly at michaelandketulacfb@gmail.com or our adoption counselor Linda Fiore at linda@centerforfamily.com or 773-919-5702.
Sincerely,
Michael & Ketul