Thank you for viewing our profile! We can only imagine what it is like for you as you face this difficult decision, and we admire the love that you have for your unborn child. Considering adoption for your baby is admirable, and we have nothing but love and respect for you.
As Christians, we believe God has led us on this journey of adoption. It is important to us that we fill our home with love, forgiveness, and learning about God's grace. We thank you for taking the time to get to know us and look forward to the journey ahead. We would love the opportunity to meet you and get to know you better. Our hope is to continue to build a relationship between our family, you, and your child.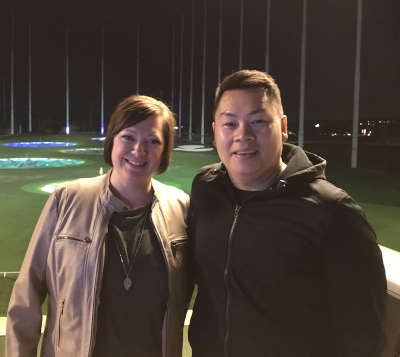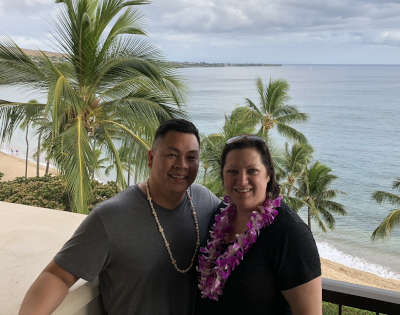 About Us:
We are Reymar and Melissa and we met 18 years ago through our church. What started out as leading a teen group together turned into an everlasting friendship. We remained friends, but both went on our own separate journeys that were filled with joy and heartbreak. These journeys taught us about who we are and what true love is. About 3 years ago, we grew closer and our friendship turned into a lasting relationship. We are now married and are each other's best friend.
After we got married, we immediately talked about starting a family. We both love children and cannot wait to be parents. After looking at all our options, we feel adoption is the best way to grow our family. We are extremely excited to adopt a child and are prepared for all the challenges and joy that parenting brings.
We love spending time with one another, and you can usually find us singing, dancing, or joking around. There are many things that we enjoy doing, but some of our favorite things are: going to the movies, traveling, watching sports, spending time with our family and friends, going on walks, playing cards and games, and trying new restaurants. We both enjoy learning about and exploring new places. So far, our favorite vacation spots are Maui and Mexico. We look forward to travelling to many new places and are excited to add a new travel partner to our adventures!
About Melissa :
I grew up in the suburbs of Chicago as the oldest of 4 children. I love being a nurse and my career has led me on many different adventures. I have worked in the Intensive Care Unit, the Emergency Room, and even as a flight nurse. I now work for a hospital as a nurse practitioner. As a nurse practitioner, I care for patients similar to a doctor. My passion is to care for and treat others; however, after adoption I plan to take time off work to bond with and care for our new little one. When I am not working, I enjoy reading, building puzzles, spending time with friends, and decorating the house for all the holidays. I look forward to reading to our child and having he or she help pick out fun holiday decorations! Reymar is the love of my life. He is gentle spirited, affectionate, humble, and extremely easy to get along with. He is the best life partner, and I know he is going to be an incredible father.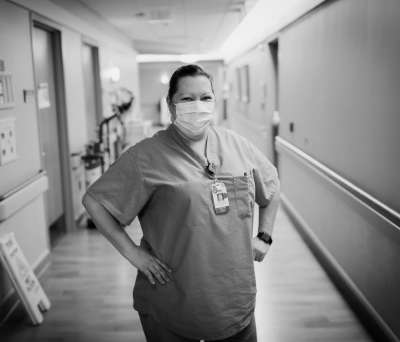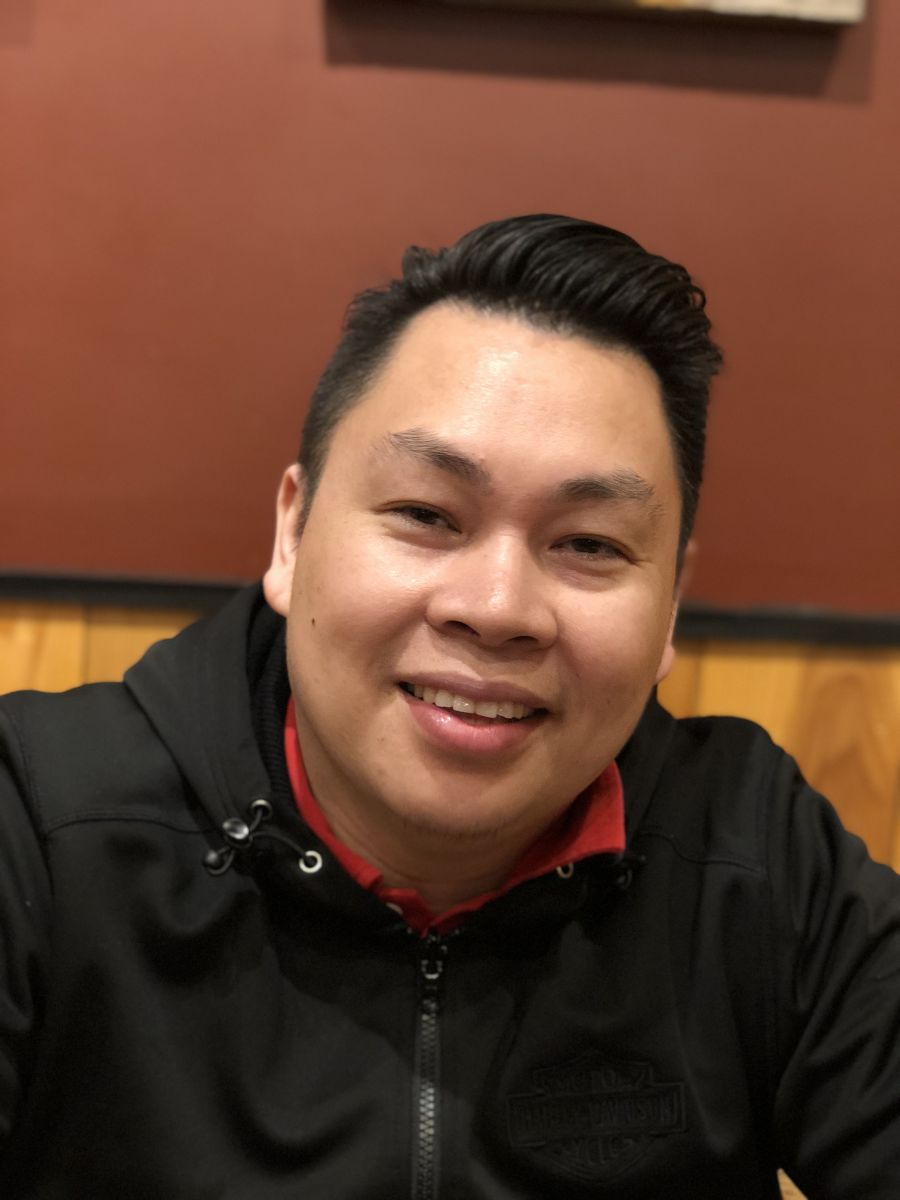 About Reymar:
I grew up in the Philippines until I was 14, and then moved with family to the suburbs of Chicago. I work at the Veterans Administration Hospital in the cardiology department as a scheduler. I enjoy my job very much. Like Melissa, I enjoy being in an environment where I am able to help. I love watching all sports, spending time with friends, playing cards, and watching movies. My favorite sports to play are basketball and table tennis. Melissa is my kind, loyal, friendly, and easy to love life partner. She is going to make a great mother and cannot wait to see this dream of ours come true.
Our Family:
Our families both live in the surrounding area. Reymar's family is a large traditional Filipino family who loves to spend time together. There are many aunts, uncles, cousins, nieces, and nephews to share holidays and any random Saturday with.
Melissa's family is smaller. Her brother David and sister-in-law Mandie have 2 kids, Alexandra and Levi, who love to have sleep overs with Auntie Melissa and Uncle Reymar. Melissa is very close with her mother and 2 sisters, Laura and Amy. We all like to get together and watch old movies and look through old photos of our family through the years. Everyone is excited for us to start our family. Your child will be loved and cherished by us and all our family and friends.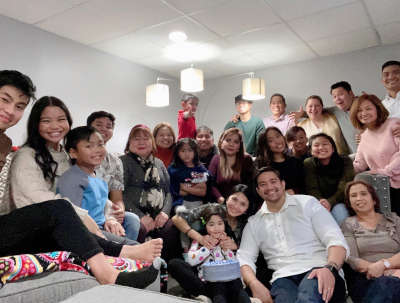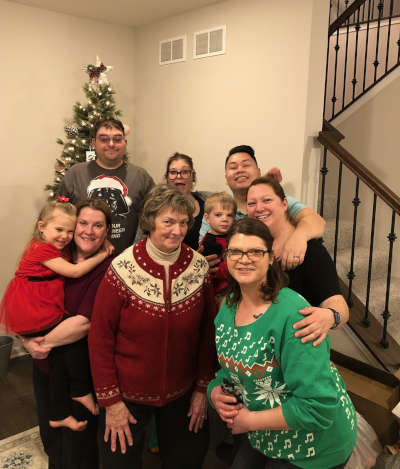 Our Home and Community:
Our home is a newly built two story, 4-bedroom house in a close-knit community in the western suburbs of Chicago. Our neighbors have quickly become friends and there are a lot of young kids in our culturally diverse community. We envision our child riding their bike up and down the street making friends with all the kids in the neighborhood. We are also close to our church family as well. They are the ones who help us grow closer to God, be better people and spouses, and will also help guide us as parents.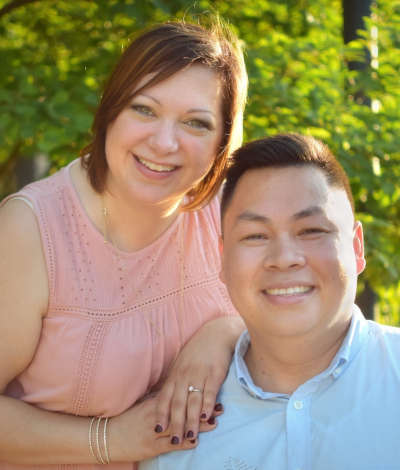 Our Promise:
We promise to love your child unconditionally and to help them grow to become the best they can be. We will help our son or daughter navigate the ups and downs of life enabling them to grow into a strong, loving, and kind person. God, faith, and love will be the center of our home life. We promise to honor you and your wishes and are comfortable with the type of contact you choose to have with our family.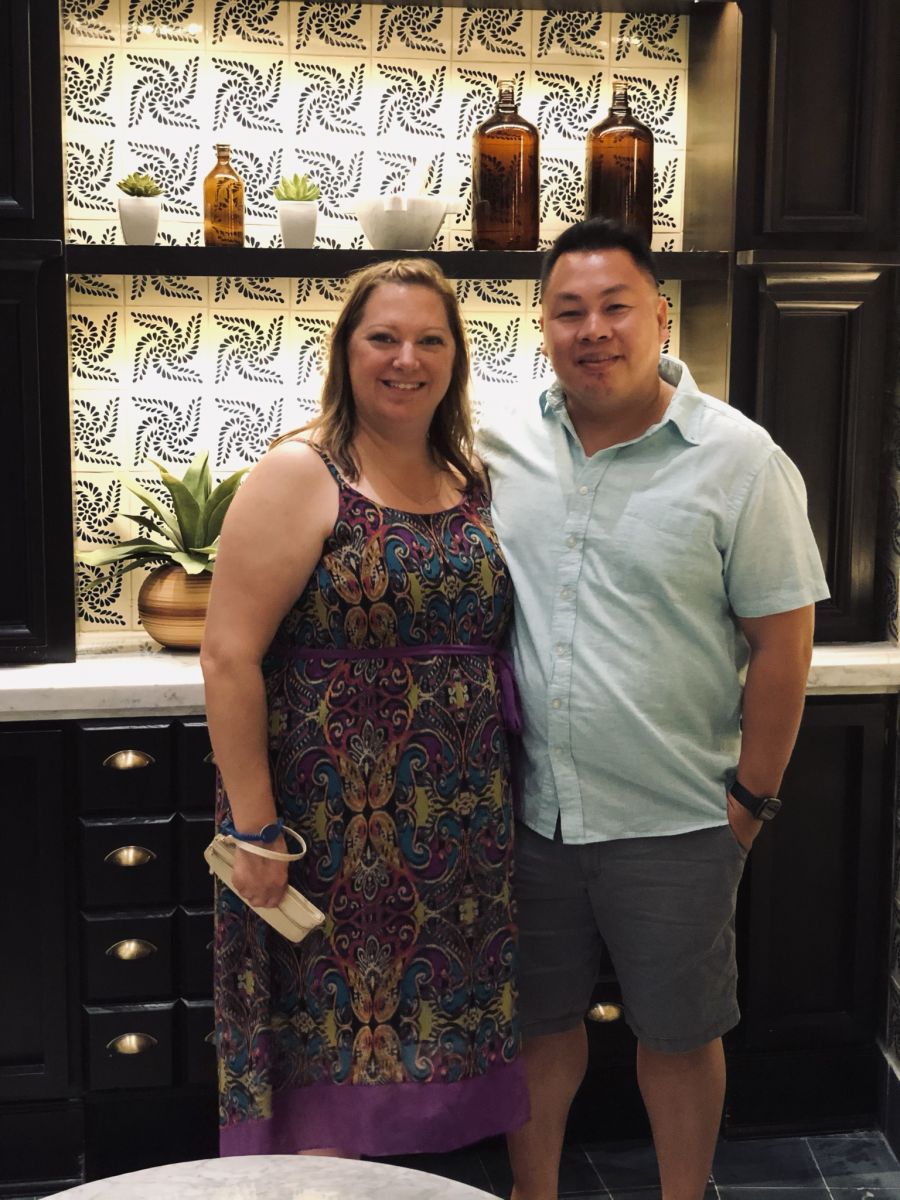 Thank you for considering us as possible adoptive parents for your child.  We admire you and the decisions you are making for yourself and your child's future. If you would like to email us, you can do so at  reymarandmelissaACFB@gmail.com. You can also contact our adoption counselor, Linda Fiore, by texting or calling (773)919-5702.
With love and respect,
Reymar and Melissa