Dear Expectant Mother,
Hi! We are a young, fun-loving, happily married couple (Maura-31 and Matt-29) who can't wait to become parents. After failing to conceive for over a year, we had a choice to go through fertility treatments or take steps towards adoption. We both felt that adoption would be the perfect path for us and look forward to adopting our first child.
We want to start by saying how much we admire you. To be reading this letter, we know you have been through a lot and you are the type of person that is strong even during difficult times. We would love to have an open adoption and want you to know that your child will be raised knowing how brave and selfless you are. If you choose us as adoptive parents you can be assured that your child will have a life filled with love, acceptance and opportunity.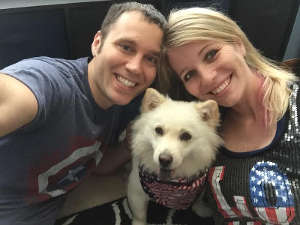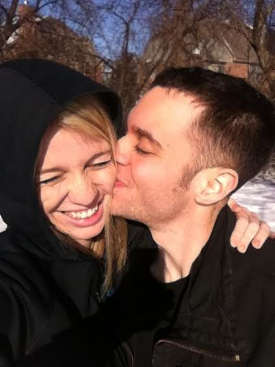 We recently bought a house and moved to the Northwest suburbs of Chicago with the dream of growing our family. Besides the two of us, our family includes our three-year old, rescued cat, Lola.  She is the most outgoing and friendly cat we have met. She is quick to welcome visitors at the door and often will sit on their laps given the first opportunity. Alle enjoys finding ways to keep Lola amused and has grown her sewing skills to be able to make Lola an endless supply of custom cat toys.

We've always known we wanted children. On one of our earliest dates, we went to a neighborhood café and started talking about our families. We were telling each other stories about growing up with our siblings. Before we knew it, we were discussing how many kids we wanted.
Most importantly, Matt is the most loving person I have ever met. He gets me flowers every single week. He surprises me with notes hidden around the house and fun, little gifts that randomly come in the mail for me. He values family above everything and he will be the best, most devoted, and caring dad possible. In his big Italian family there are many cousins and cousins of cousins and you should see how the kids gravitate towards Matt! They love to play with him and it is probably because he is a kid at heart. When he becomes a father he will be hands-on, loving and supportive. I can't wait to see how much love he will lavish on our child.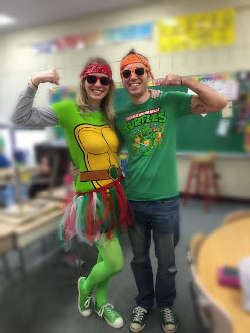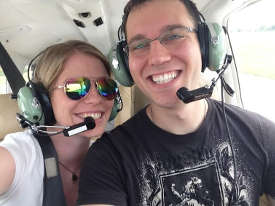 Fun Facts about Matt:
-He is incredibly techie and has made our house 'Smart,' meaning I can control the lights, thermostat, washer/dryer, etc all from my phone!
-He has his private pilot's license! Yes, he has taken me flying and he is the only pilot I trust.
-He loves cars and has spent many hours restoring his late-grandfather's '79 Chevy Nova. It is a fun car to go cruising!
Matt Says:
Maura will be the most amazing mother. From the first time I met her, I have always thought this and hoped my children could have a mom like her (and now they can). She is so caring, loving, and helpful. Maura went to North Central College where she graduated at the top of her class with a degree in Elementary Education. Today she is a talented 5th grade teacher. Every time I see her with her students or hear her talk about them, I am impressed. She understands them, helps them, and most of all, she adores them.
Maura is also a great wife. She is very loving and has helped me more than anyone else. She's a great listener and always has wonderful insights into every situation. I know I can trust her and always count on her. She is simply just wonderful (and beautiful). Maura was born to be a mother! She has a big heart and has so much love to give. I can't wait for her to be a mom.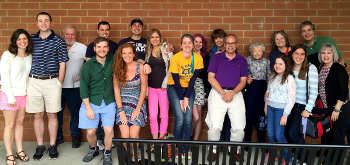 Fun Facts about Maura:
-She is an amazing home decorator, Hobby Lobby shopper, and deal finder.
-She is a great writer and hopes to one day publish a book.
-She makes delicious meals without ever using recipes.
-When we adopt our baby, she will change careers and become a stay at home mom, a job she was born to do!
Family
We are so grateful for the family we have. If you choose us, your child will be excitedly welcomed by 1 great-grandmother, 4 grandparents (including 2 first-time grandparents!), 3 aunts, 3 uncles, and 2 cousins all of whom live in the Chicagoland area (not to mention our extended families!). We also want you to learn about our fur babies! We are both animal lovers who volunteer with rescue organizations. We have 3 cats, Calvin, Princess Buttercup, and Sadie. Calvin and Princess are twins but couldn't be more different. We adopted Sadie when Matt fell in love (with her) after caring for her at the rescue organization where we volunteer.
We have our two fun dogs, Juneau and Tulip. They are very shy around new people and were considered 'special-needs' because of their skittish personalities. They have both gained so much confidence since joining our family, and they have become great friends. All of our pets get along with each other and will be terrific playmates for our child.
Our Home
We feel so grateful to be living in our dream home. After much research of excellent school systems, diverse neighborhoods and beautiful houses we found the perfect place for our family. We are living in the western suburbs of Chicago in a 4 bedroom house with a big, fenced yard.
We cannot say enough great things about our neighbors! We were told when we moved here that people were 'like family' and we have found that to be true. When a neighbor is going through a difficult time the whole community comes together to make meals, raise money and create awareness. It is a young neighborhood with tons of kids and tight-knit families. There is a community pool, tennis courts, neighborhood playgroups and kid movie nights! We know our child would thrive growing up in this wonderful, close-knit community.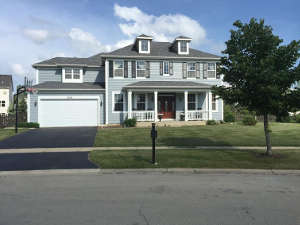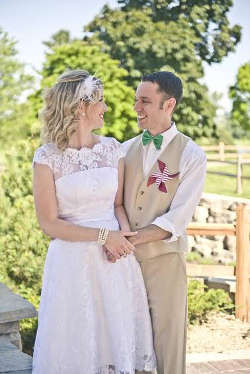 Our Promise
If you choose us as adoptive parents we promise your child will be loved unconditionally, supported through all of life's twists and turns, and accepted for exactly who he or she is. We will teach our child love, tolerance, patience and empathy. He or she will be raised to know the selfless act of love that you made to bring us together and you will always hold a special place in our hearts.
You can learn more about us through our adoption counselor, Tobi Ehrenpreis by calling 800-869-1005, texting 847-366-6351, or emailing tobi@centerforfamily.com
With love and respect,
Maura & Matt