Dear Expectant Mother,
Hello! We are Matt and Justin. Thank you for taking the time to read our profile. We are so excited to expand our family, but realize you are facing some difficult choices. We want to express our admiration for you and our hope that you're getting all the support you need. We admire your strength and courage and your willingness to consider a difficult option. If you choose our family, we promise that your child will always know of your love and sacrifice. This letter will give you a chance to learn more about our family and our desire to fill a child's life with love, security, and stability.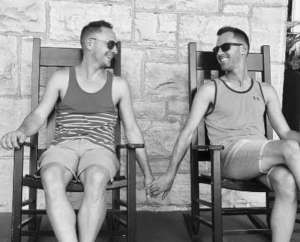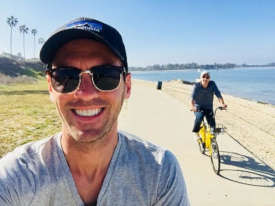 Our Life Together
We met over 14 years ago and quickly became inseparable. We have been fully committed to each other ever since. In 2013, we were married in a ceremony surrounded by family and friends. Our desire to raise a child and create family experiences/traditions is a dream that we have always shared.
We are an active couple who enjoy travel and experiencing new adventures together. We love kayaking, biking, snowmobiling, and hiking with our dog.
We also enjoy sports, games, and spending time with family and friends. People say that opposites attract, and this is certainly true for us. Where Matt is organized, structured, and always planning for the future, Justin is spontaneous, free spirited, and lives in the moment. While our personalities may differ, we complement each other in a way that makes us both better people and a stronger team.
Whether cooking dinner at home, planning for a trip with family, or tackling tasks around our house, we work with a common goal in mind. We have strong beliefs, values, faith, and morals. We value love, respect, and acceptance for all. We are actively involved in our work and community, and create strong relationships with those around us. We cherish our family and would do anything for them.
We are also hardworking and ambitious, and give everything we have in all that we do. Most importantly, we are each other's best friend, constant support, and biggest fan. With us, your child would be loved, cared for, and cherished beyond words.
Meet Matt
I am 34 years old. I was born and raised in Upstate New York in a loving home with my three siblings and parents. I have an identical twin brother who I am very close with. Growing up, I enjoyed playing sports with my brothers, playing outside with the neighborhood kids, and spending vacations and holidays with my cousins.
After graduating from college, I became an elementary school teacher. I then received a graduate degree in educational technology, and I currently coach teachers on how to best integrate technology into the classroom. I consider myself to be organized, honest, responsible, driven, accepting, compassionate, and loving. I enjoy the outdoors… running, biking, kayaking, hiking, walking our dogs, gardening, and camping. I also enjoy drawing, painting, reading, and learning new things. Listening to music, cooking meals with Justin, and spending time with family, friends, and our dog are my other passions.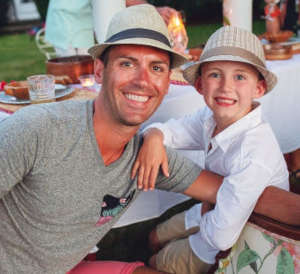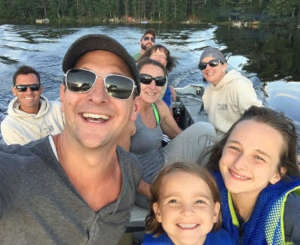 Meet Justin
I am 39 years old. I grew up in Wisconsin in a very active family; the youngest of three children. My family spent summers at our cabin, going on nature walks, swimming, boating, and fishing. We would roast marshmallows, sing, and play games before crashing into the bunks at night. We still continue these traditions and now share them with the next generation of nieces and nephews.
After completing my degree in elementary education, I decided to follow my passion for music. I spent eleven years singing and dancing for audiences in Branson, MO. I am now a kindergarten teacher and continue to share my love for singing and dancing with children. I am a contagiously optimistic person. I enjoy the simple things in life and treasure experiences more than material things. I love to laugh, sing, dance, and be silly. I also enjoy cooking, hiking, traveling and spending time with family and friends.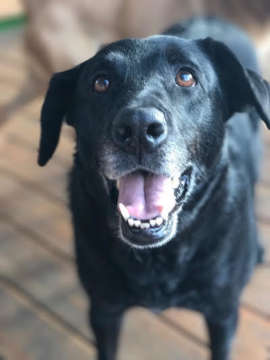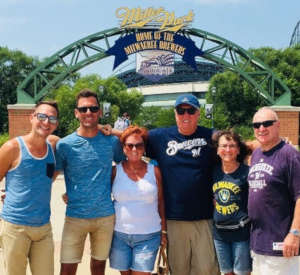 Meet Raina
Raina is a sweet 10 year old lab mix. She enjoys going for long runs, playing fetch, and kissing everyone in sight. Raina is great with children and will be a wonderful companion for our child.
Family
Family has always been a huge part of our lives, helping to shape us into the individuals that we are today. Our love and appreciation for family has not only been the foundation for our relationship, but drives our desire to build strong and lasting relationships with others.
We feel lucky to have amazing and supportive families, and we spend as much time as possible with them. We absolutely adore our nieces and nephews, and are seen as the fun and energetic uncles. We have four nieces (Lily, Tobi, Tessa, and Kinley) and three nephews (Khaya, Wyatt, and Logan). Both of our families are eager to welcome a new baby.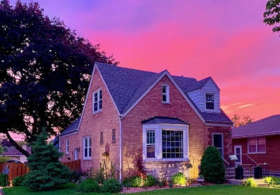 Home & Community
Our home is in a safe, friendly neighborhood in the northwest suburbs of Chicago, with a great school district. Our neighbors are also our friends, and they are part of our daily lives. The neighborhood has block parties, a 4th of July parade, a farmer's market, and concerts on the square. Our streets and local parks are overflowing with children. There are lots of restaurants, shopping, and community events just blocks away, along with a forest preserve. With the train just two blocks away, we enjoy regular trips to Chicago to enjoy all the city has to offer. We cannot wait to raise our family here!
Our Promises To You
We will…
● Ensure that your child will always know how much you love them.
● Fill your child's life with love, laughter, and fun.
● Support and protect your child through all of life's joys and challenges.
● Encourage your child to follow his or her dreams.
● Nurture and advocate for your child's education and learning.
● Provide your child with stability, security, and opportunity.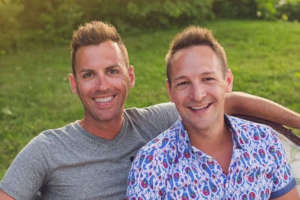 We can't wait to finally fulfill our dream of having a child of our own.  Thank you for taking the time to learn about us.  We would love to learn more about you.  You can email us at mattandjustinacfb@gmail.com, or text our adoption counselor, Tobi Ehrenpreis at 847-366-6351 (text) or email her: tobi@centerforfamily.com.
With Peace & Love,
Matt and Justin