Dear Expectant Mother,
My name is Marjorie and I am thrilled you are considering me as your child's adoptive parent. I admire the courage and selfless love you have to want to guarantee that your child is placed in a stable, safe and loving family.
I am already the mother to a wonderful little toddler, Connor. I am so honored that I was selected as his adoptive mother and trusted that I would always give him unconditional love. I am excited that Connor and his new brother or sister will be able to share their life experiences as siblings.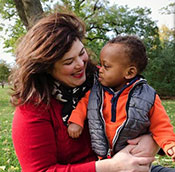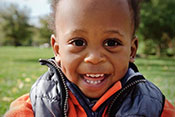 Adoption
For me, adopting a child was never a question of 'if" but a question of "when". Ever since I was 6 years old, I knew I would create my family through adoption. Of course, I always dreamed of meeting "Mr. Right" and being married, but as they say "Want to make God laugh? Then make a plan…" In my mid thirties, I knew it was my time to become a mother and went straight to adoption. I'm so grateful that society's attitude, as well as yours is accepting of a single mother and my dreams of parenthood are able to be realized.
Family
My parents emphasized the importance of education, social justice and family during my childhood.My father is an architect and my mother a stay at home mom. I want to share what they taught me with my children. They love being grandparents! They live close by and are very involved with their grandson, visiting him often and showering him with love and attention. They are eager to welcome another grandchild into our family.
I am the second oldest of five kids: my youngest sister, Alice Anne lives on the east coast and my brother Warren lives in the west. We visit as often as we can. My sister Claudette and brother Matthew live nearby.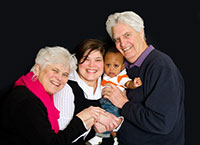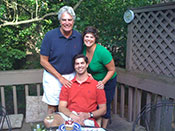 Coming from a large family, I know the value of siblings and close family relationships. Family makes life sweeter.
My older sister, Claudette, was also adopted and is a great role model. I know directly from first hand experience that family bonds develop out of love, and not just biology.
Claudette is an elementary school teacher and spends time with Connor, going to the park or creating fun projects like making Christmas Cookies, going to pancake breakfast at our church and decorating for the holidays. Their relationship is so special and I am excited to see it flourish, as Connor grows older.
About the kids
Kylie (9) is the most fashionable tomboy you'll ever see. When she's not riding her bike or climbing a tree, she can be found reading a stack of books or sketching her latest fashion design. She enjoys gymnastics and attending bi-weekly activities at church. Kylie is tenderhearted and can't wait to be a big sister to another little one.
Summer (6) can be described as sunshine personified. Her smile can light up any room. She is kind and always eager to help Mom & Dad. Her favorite activities include perfecting her tumbling, writing stories, and playing with her little brother.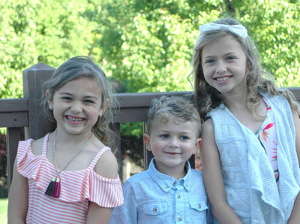 Jackson (3) is all boy. He loves jumping on the trampoline, riding his scooter, and playing with his hot wheels cars. He can hardly wait to turn 4 and begin preschool! He adores babies and will be such a devoted big brother.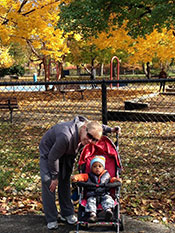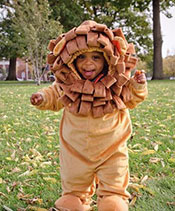 My Son Connor
I could not have imagined how much joy and love was about to enter my life when Connor arrived in September 2012. He was a tiny little miracle, and as my mom says "He is our most precious jewel". He is a wonderful toddler, curious, bright and with lots of energy! My son is a gift and we want to open our hearts and family to a brother or sister.
Connor will be a wonderful big brother! He and his new brother or sister will have a life of fun together!
They will be there for each other their whole lives.
Career
After graduating from college, I worked in real estate development, and then decided to go back for a master's degree in Italian. I moved to Italy for nearly two years. I was also pursuing my Masters in Business, which I have put on hold since my son arrived. Currently, I work as a manager in Innovative Technology at a large insurance agency. My work is very flexible and I am able to stay at home for the first three months and then can work from home when needed. I also have tons of support from my family and friends.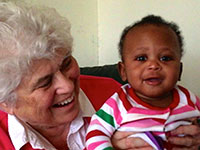 Home and Community
I live in a cozy three- bedroom brick bungalow on the north side of Chicago with a lovely backyard, including a vegetable garden and room to play. Connor and I live here with our beloved dog Ray. "Ray" was Connor's second word after "Momma"! And Ray is eager for another child to love!
We are walking distance to a couple large parks, a Chicago public pool and a number of playgrounds. Connor is now taking classes at the Chicago Park District including, art, dance, music and swimming. He loves all the new experiences! Sometimes we just like to take long walks around the park and stop at the playground for a bit. I can already imagine our new child joining in the fun; splashing around in the back yard kiddie pool, picking fresh tomatoes from the garden and climbing a nearby jungle gym.
Dreams for my Children
I promise to raise healthy and successful children into adults, who have capacity to love, learn and have their own families. I hope to teach them to be emotionally and financially stable and have the confidence to follow their dreams and be surrounded by people who love them. I also want to give them the gift of experiencing the bigger world, as I love to travel. Traveling teaches us compassion and respect for others. I hope to be able to share these experiences with my family once they are old enough.
My Commitment to You
-I will love, accept and cherish your child
-I will keep your child safe, healthy and secure
-I will provide for your child emotionally, financially, intellectually and spiritually
-I will promote education, a strong sense of self, learning and independence
-I will surround your child with loving and supportive people
-I will baptize your child in the Christian faith
-I will keep an ongoing and open relationship with you and your family if that is something you wish
-I will always speak of you lovingly and respectfully, and keep your story alive with him or her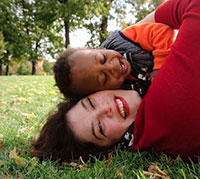 Finally
I want to thank you for considering us as a potential family. We believe in openness and providing a child love and a safe place to grow and learn about the world. I can't wait to share these experiences with you through letters, pictures and whenever possible, visits.
I feel so honored that you are considering trusting me with your most precious gift. I promise a wonderful and happy life for your precious baby.
I would welcome you call or email anytime. Please contact me through my adoption counselor, Maggie Benz at: 1-800-869-1005. You can also email Maggie at Maggie@centerforfamily.com or text at 847-366-6343.
You may also reach me directly at mommymarjorieACFB@gmail.com
With my very warmest wishes,
Marjorie