Hello and thank you for taking the time to review our profile! Our names are Liz and Dan, and we're hoping to grow our family through adoption. We recognize the courage and love you have for your baby to consider adoption. We want to ensure that your child grows up always knowing that they are truly loved and supported through knowing their adoption story. We welcome an open adoption and building a relationship with you in whatever way is most comfortable. We are grateful for the time you are taking to get to know us, our values, and our hopes for the fulfilling life we would build with a child in our family!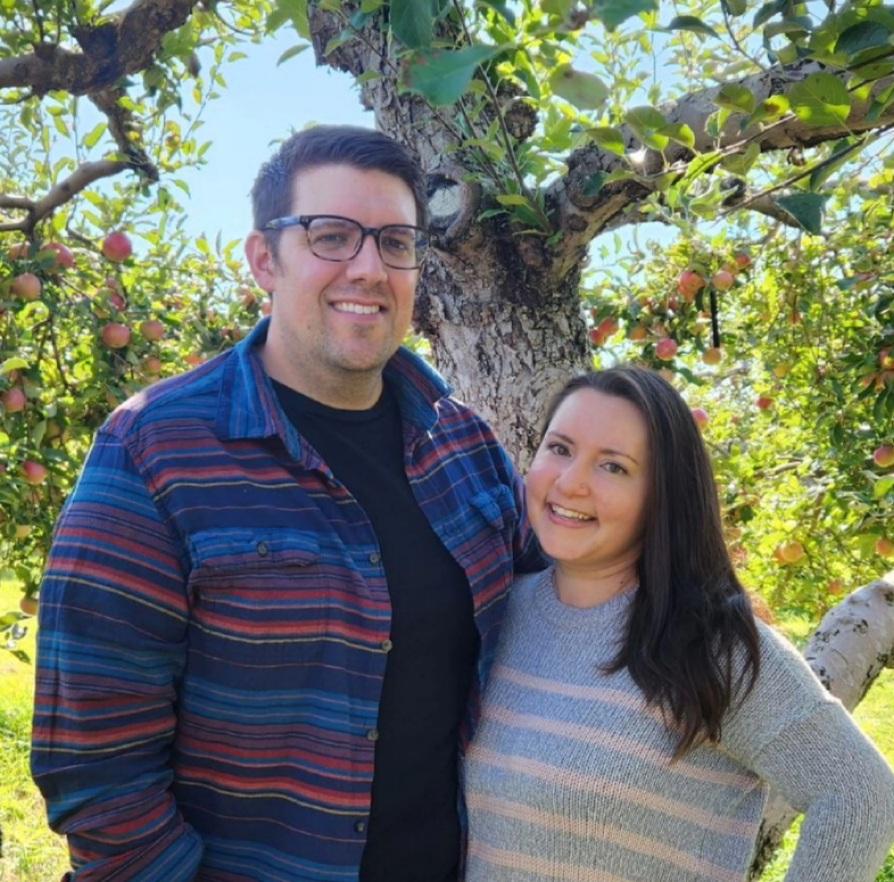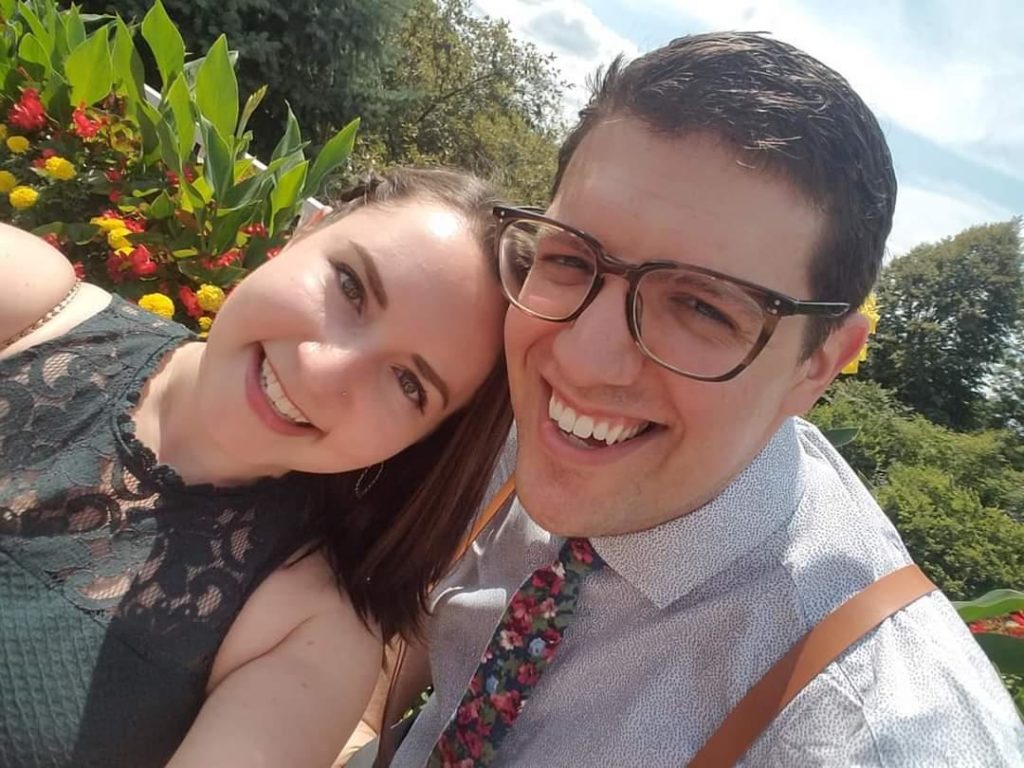 About Us
We are a committed married couple in our early-to-mid 30's. We met through online dating 10 years ago and have been happily married for over 5 years. After only a couple of weeks of dating, we knew that we were meant to be together forever and have been great partners in life ever since.
Over the years, we have adopted two kittens, Berlioz and Mago, who we consider a special part of our family. We love to get outside on daily walks to connect about our days, and also enjoy cozy nights on the couch with a good tv show. One of the many things that brings us joy is food and some of our favorite cuisines are Japanese, Mexican, Indian and Thai food. We both love music and enjoy listening to live performances, whether it be jazz, rock shows, tribute bands, or classical music. Over the years, we have traveled to new destinations to experience nature, culture, and art in different cities, and we look forward to continuing this tradition as a family with our future child. Adoption is familiar to both of us, as we have grown up throughout our childhood and into adulthood with close friends that are adopted.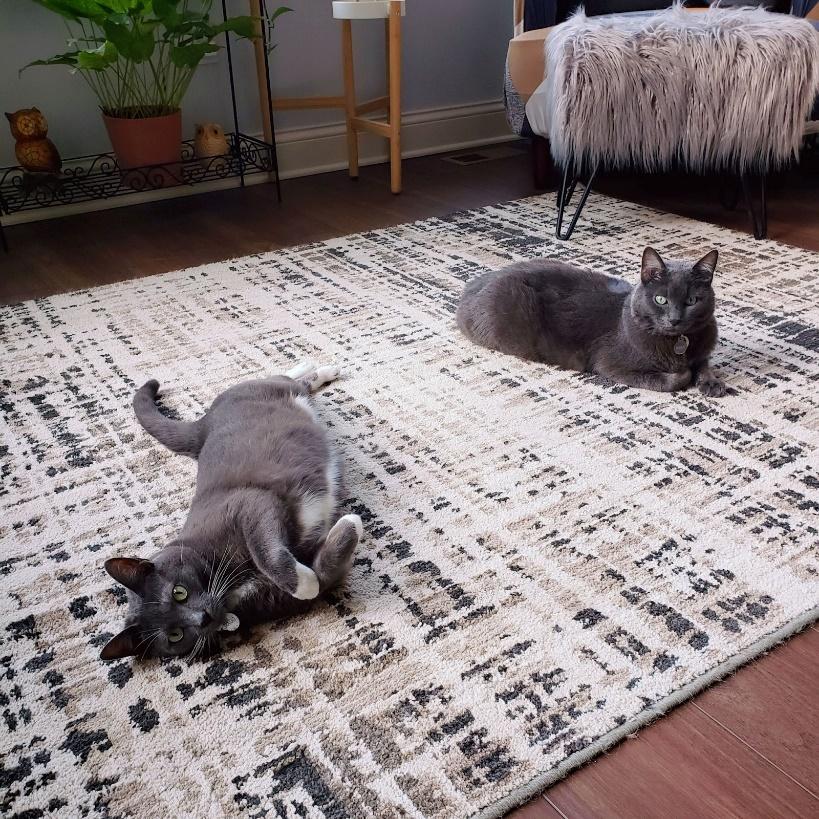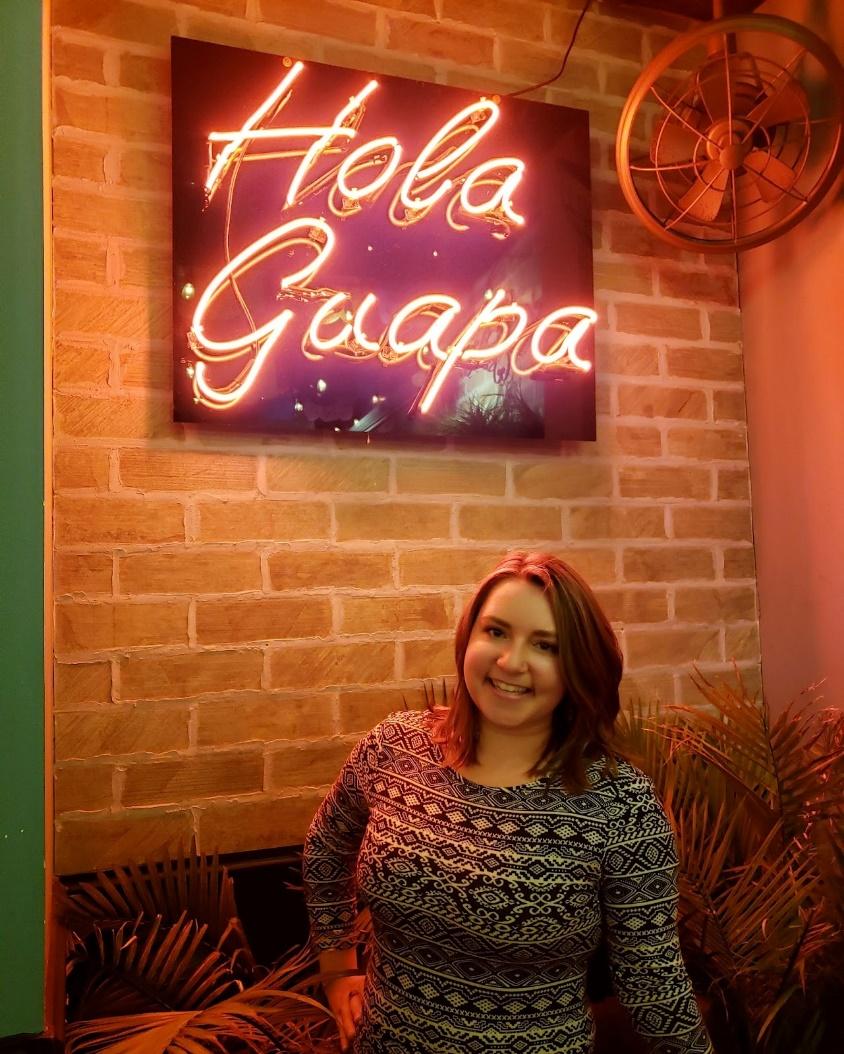 About Liz
I work in marketing technology and enjoy making new connections each day in my career with people all across the world. I've always been very close to my family and have a tight-knit group of friends from college that I consider an extension of my family since we talk almost every day. One of my biggest passions in life is animals and I've grown up with pets ranging from exotic fish to cats to frogs to guinea pigs. I'm also an amateur musician and have been playing the flute since I was ten years old. I enjoy listening to a variety of musical genres from jazz to R&B to classic rock. I love nature hikes, going to the beach, and taking care of the many plants in our home to bring the outside in with a lot of greenery. I also enjoy baking and experimenting with different recipes to find our favorite ones to add to my recipe box. I am excited to be a mother to share these passions and discover fun new activities with our child as a family!
About Dan
I've worked in the video games industry my entire career, fulfilling a lifelong dream and passion of mine in interactive storytelling and art. Since a young age, all forms of art have helped to propel my creativity and pushed me to see things from new perspectives. I couldn't live without music and I listen to a diverse amount of musical genres: jazz, rock, classical, ambient, pop, and soundtracks. I like all types of film and animation, but my all-time favorites would have to be anything in the Star Wars franchise. I enjoy learning about history and find stories of the past to be hugely beneficial as opportunities to learn and grow from. Some of my favorite pastimes include collecting pop culture figurines, listening to vinyl records, reading comics, seeing live music, hiking, cooking, and spending time with family. I hope to expand and foster my love of family as a father and share in the joy of raising a child!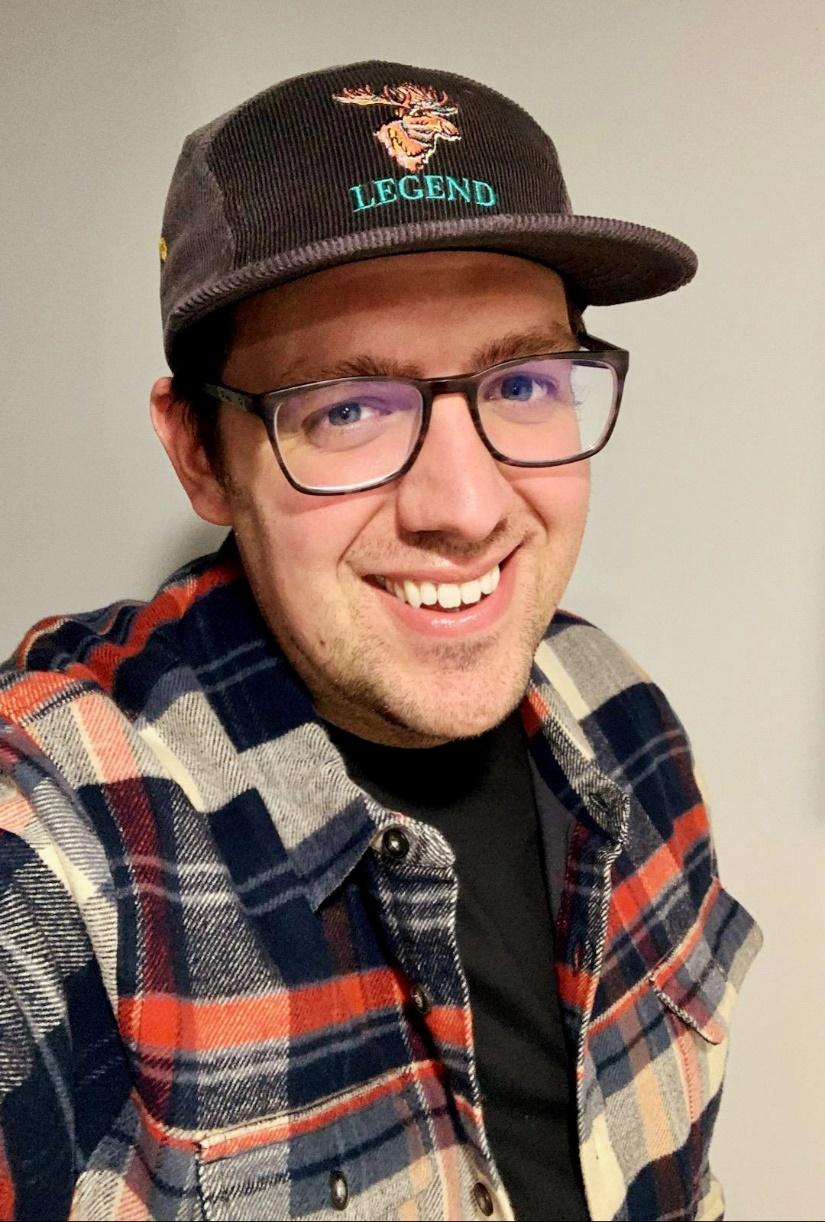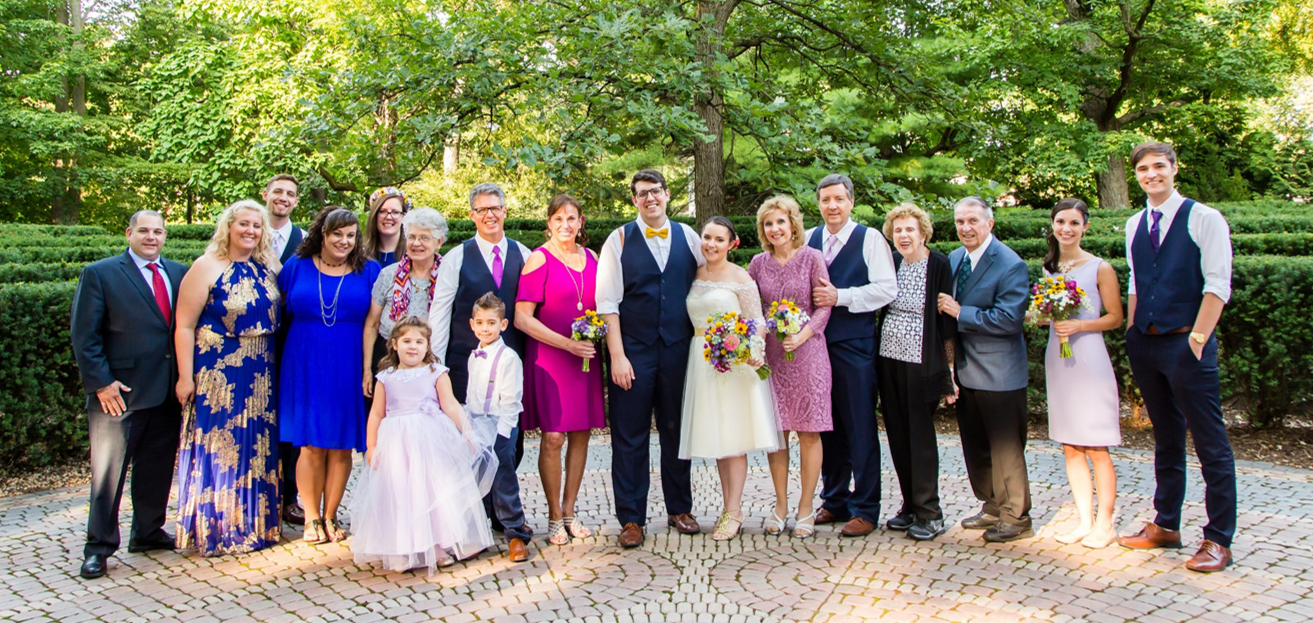 Our Family
We are very close to our family and are lucky to have all of our immediate family living within an hour and a half of our home in the suburbs of Illinois and Wisconsin. We have overwhelming support from our family and friends for this adoption journey and everyone is very excited for us to welcome a child into our family. Liz has a younger sister and brother, and Dan has two older sisters, a younger sister and a younger brother. We also have aunts, uncles, cousins, nieces and nephews that live close by in the surrounding Chicago suburbs. We talk to our family multiple times per week and get together for dinners, birthdays, and holiday gatherings on a regular basis. We are a proud aunt and uncle to two nephews and three nieces at the moment, and are looking forward to our family expanding. We're very excited to raise a child in our family soon, as more of our siblings and cousins are just starting to have children that will grow up together and share these great memories!
Our Home & Neighborhood
We live near Chicago in a tree-lined, family-friendly suburb just northwest of the city. Our home is walking distance to parks, schools, restaurants, shops and grocery stores, so we spend much of our free time going on walks around the area to get fresh air, grab dinner at a local restaurant, attend events, or go shopping. There are many young families with children in our area and many fun activities to participate in as a family throughout the year. We're lucky enough to even be walking distance to Liz's parents house, so we see them often for impromptu gatherings and dinners in the area.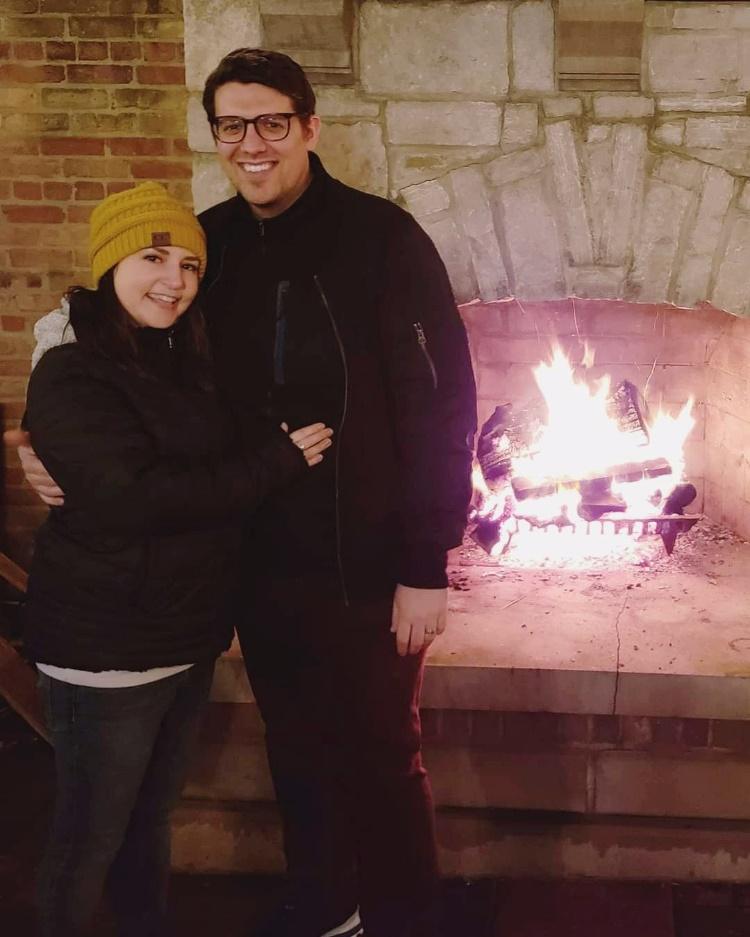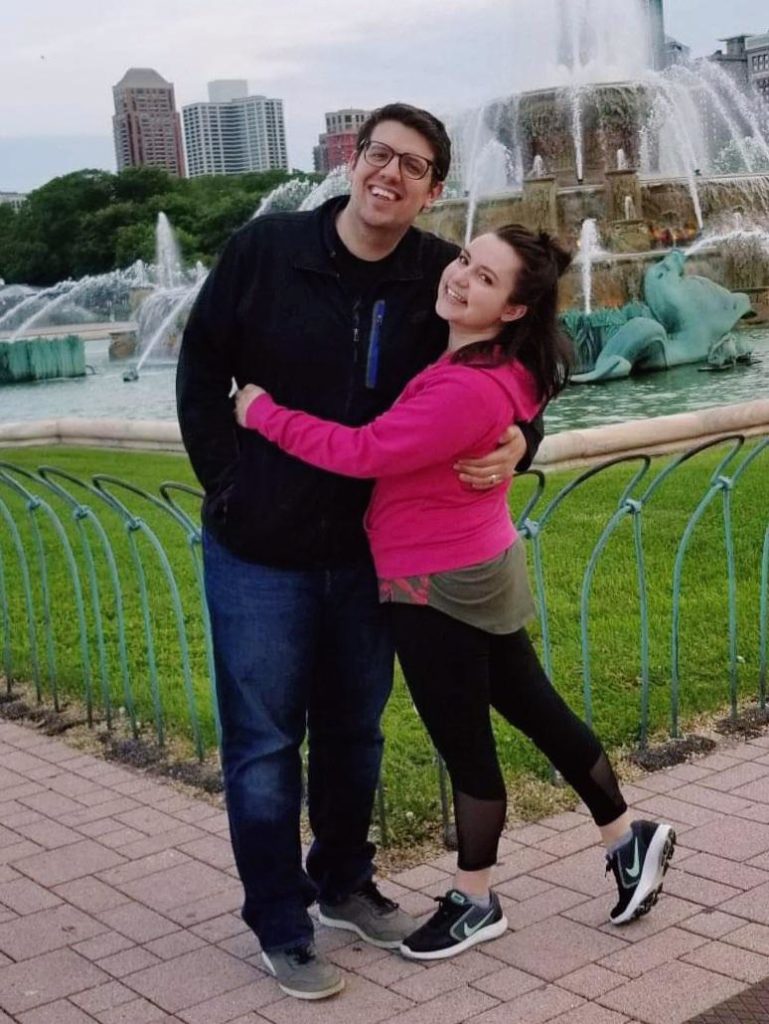 Our Commitment
We promise to provide a loving, safe, fun, and nurturing home for your child and will be committed to ensuring they grow up knowing about their adoption story, including their family and adopted family. We are excited to incorporate and explore your child's culture and heritage, along with introducing our culture and traditions into daily life together to establish a strong foundation of family.
We hope after reading more about us and our life that we are the best choice for adopting your child. We're looking forward to meeting you soon! If you would like to get to know us better, you can email us at DanAndLizACFB@gmail.com or text/email our adoption counselor, Linda, at 773-919-5702 linda@centerforfamily.com (contact ACFB toll-free at 1-800-869-1005).