Hello,
We're Linda and John. We are so excited to know that you are considering us as a family for your baby. It's not possible to express all the respect we feel towards you and the concern we have for your heart as you make this difficult decision. We have been praying for you and eagerly look forward to the day we meet.
It has always been our dream to have the privilege of being a mom & dad. After a long journey through many miscarriages, we were blessed by the birth of our son Daniel and the adoption of our daughters, Eliana and Tressa. We have so much love to give and know in our hearts that our family is not complete. Should you choose us to be the family for your child, we promise to give your baby a loving home where he or she will be cherished by two parents and adored by a terrific big brother and two wonderful sisters.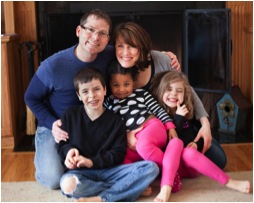 We have great relationships with both Eliana and Tressa's birth mothers. If it's your desire to have open communication with us, it would be an honor to build that kind of relationship with you. You can be assured that your child will always know that you made a difficult, yet loving decision to provide the kind of life you felt was best. We hope you will enjoy getting to know our family. We hope to get to know you too!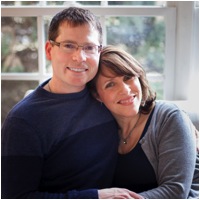 Our Lives Together
We met at church over 14 years ago and have been happily married for 10 years. Our home is filled with love, laughter and joy. We often listen to music, play the piano and drums and dance. During the summer we play at parks, take walks along the river path and enjoy meals on our patio. In the winter we love to go sledding , build snowmen and sit by our cozy fireplace. We also enjoy playing games and reading books together. Our time as a family is very important to us; we are active, love to explore and are quite involved with our church.
Linda (by John)
Linda loves very deeply and those in her life feel this love. She is very outgoing, passionate, affectionate and funny. Linda's love, encouragement and prayers have helped me to become the man I am today. Linda enjoyed a career in marketing for many years and is now a stay home mom. She enjoys her time with Daniel, Eliana and Tressa. She and the kids spend lots of time at the library, playing outside, reading or doing fun arts and crafts projects. Linda loves every minute of her life as a momma and she never runs out of hugs and kisses. She is so excited to welcome another child into our home. I know that she will love this new little one with all of her heart.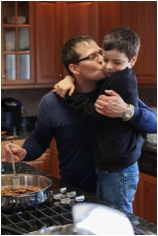 John (by Linda)
John is truly a gift to me; always a gentleman and still opens doors for me. He goes out of his way to do kind things, often surprising me by vacuuming, cleaning or buying me flowers. John is a very honest, gentle, patient and compassionate man; always putting our family first. He loves his career in insurance and is a very good provider for our family. John is an awesome dad. I could not have hoped for a better husband or father for our children. He cannot wait to have another baby to love.
Daniel
Daniel, age 8, is an awesome big brother. He loves and protects his sisters. Soccer and football are his favorite sports. His favorite toys are Legos & Rainbow Loom.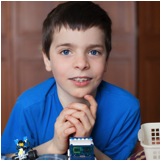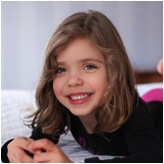 Eliana
Eliana is an outgoing, sweet 4 year old. She loves her big brother and baby sister. She loves to dance and play the piano.
Tressa
Tressa is almost 2 and has an incredible personality. She is funny, playful and very determined. Although Tressa has a lot of her own toys, she prefers to play whatever her brother and sister are playing.
Our children have a beautiful relationship and play well together. They are excited to have another brother and sister. Daniel asked when we will have another baby and Eliana asked us to go to the adoption agency to bring home a baby!!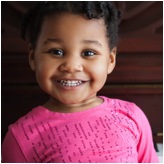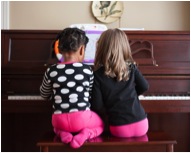 Our Home
We live in an incredible community located near Chicago. Our town and neighboring towns offer beautiful parks, extensive park district programs, great libraries, top-rated schools, forest preserves and miles of paths along a river. There are many festivals and community events throughout the year. Our home is spacious and cozy. We have a huge backyard with a patio, a great play set and lots of room to run and play. There are two wonderful parks and a swimming pool within a five-minute walk.
Our Family
John's family lives in Michigan and Indiana. He has a brother and sister who have three girls and two boys. Linda's family is local, and she too has a brother and sister and they have five little boys and one girl. The 14 cousins are very close and have a blast when we all get together. Both sets of grandpas and grandmas are wonderful and spoil all their grandchildren with a lot of love. Our entire extended family is eager to celebrate the arrival of our new little one and will welcome him or her with open arms.
Our Future
We want to give our children every opportunity to become all that they are meant to be. We will expose them to different cultures, sports, arts and musical instruments so they can discover their talents. We believe that each child is "designed" with God-given abilities and that it is our job to help our children discover them. Education is very important to us and we will encourage our children to develop a love for learning and pursue higher education. While we believe it is important for children to learn to manage money and save at a young age, our goal is to pay for each of our children's college education.
More than anything, we want to be the best mom and dad we can be. We want our children to be confident, secure and know that they are
loved. Thanks for taking the time to get to know us through our profile.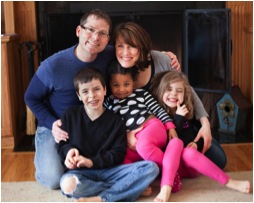 We welcome your call or e-mail! Our adoption counselor, Maggie Benz, can be reached by phone at: 1-800-869-1005. You may also e-mail Maggie at Maggie@centerforfamily.com or text her at 847-366-6343.
We can be reached directly at lindajohnacfb@gmail.com
God Bless You,
Linda and John