Dear Expectant Mother,
Our names are Johnny and Leslie and we are thrilled to be growing our family through adoption. We have been married for eight years and believe one of the greatest joys in life is to be parents. Five years ago we joyfully welcomed a son who was adopted into our family from birth.
Our safe, loving home is filled with fun and laughter that awaits another child. We both are very involved parents and look forward to providing a lifetime of love and opportunity for our children to achieve the highest purpose that God has intended for them. Giggles and laughter will be a part of their everyday life.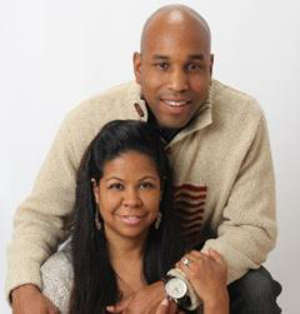 We are a fun, loving, and passionate couple who enjoy family time and outdoor fun. We love our neighborhood because it is filled with great family-friendly play spaces, beautiful parks, restaurants, and many libraries. Johnny has a career in Talent Management that is successful and that he absolutely loves. Leslie is passionate and committed to the corporate diversity and executive coaching work that she does, and loves that she has the flexibility to set her own schedule and work from home.
We believe that one of the greatest joys in life is to be parents. We simply adore our son and we would consider ourselves blessed with a special gift if you chose us as the parents for your precious child. Your child will always know how much he/she is loved by you. Their adoption story will be an important part of who they are and we look forward to sharing this throughout their growing years.
We also look forward to sharing photos and letters with you so that you can see your child growing up loved, respected, and enjoying everything that life has to offer.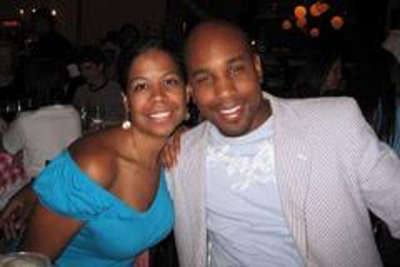 Our Wedding Day
It was an absolutely perfect day. We chose Jamaica as our wedding destination because of its warm climate, beautiful beaches, and amazing hospitality. We knew this would be a place we would want to return to again and again. As part of our commitment ceremony, we asked our guests to join us in making a donation to the SOS Children's Village of Jamaica. It was important to us that we began our marriage in the spirit of giving. We could think of no better gift than to the children of Jamaica. Surrounded by the people we love most , we exchanged our vows and became husband and wife in the Spring of 2008. We recently celebrated our anniversary and are blessed to have such a happy and fulfilling marriage.
Things We Care About
Our faith is very important to us. We believe wholeheartedly in living a life where God is at the center. The two of us have our own personal relationship with God, allowing God to work on us as individuals as well as a couple. It is our intention to model this faith for our children so that they too can know God and discover their own faithful relationship with Him. We believe in this way they will be able to make a positive difference in this world. We believe that God has blessed us and so we commit to blessing others where and when we can. Love, joy, and faith are at the foundation of our home. We are a family that prays together and practices bringing the presence of God into all that we are and all that we do.
Our Extended Family
Our beautiful, loving family is made up of grandparents, aunts, uncles, nieces and nephews, and all the little cousins who make up our family. The grandparents are so excited to have another baby in the family for them to love. Aunts and Uncles are eager to meet and spoil the new bundle of joy. Our son is overjoyed and eagerly awaits being a loving big brother for a little one. We have a very loving, close knit family that are waiting with open arms for another child to love.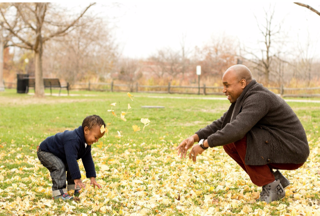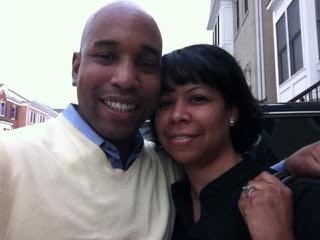 Thank You
Thank you for allowing us to introduce ourselves to you. Our thoughts and prayers are with you and your baby. We stand ready with open hearts and arms to shower your child with all the love we have to offer.
Please feel free to contact our adoption counselor Maggie Benz if you'd like to connect with us.
Call (800) 869-1005)
(text) 847-366-6343
maggie@centerforfamily.com
With warmest wishes,
Leslie and Johnny