Dear Expectant Parent(s),
Thank you for taking the time to learn a little bit about us. We may look non-traditional on the surface, and perhaps we are, but we can assure you that our values and interests are very similar to those of any loving family.
Although we have never been faced with the difficult and profound decision that is before you, we can fully empathize with your situation. We have immediate family members in our older generation who are birth parents, and adoptees in our own. Because we have direct experience with adoption, we know that it is important for children to know where they come from, and for birth parents to be empowered to make their own decisions concerning the placement of their child(ren). For these reasons, we believe that an open adoption, even with minimal information or contact, is a better option than a closed one.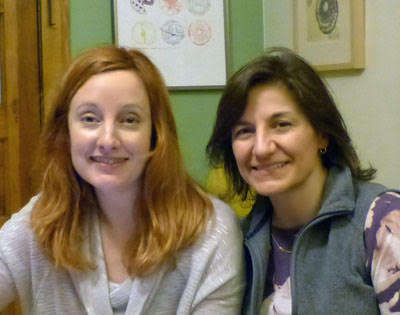 We have been in a committed relationship for over 12 years. Our common interests are music, arts, movies and sports. Our shared values are family, honesty, integrity, a strong work ethic and education. In our recent history we became the guardians of a young boy. If there is one thing that we have learned since then, it is that parenthood will help you to define your priorities! So far this has worked out well for everyone.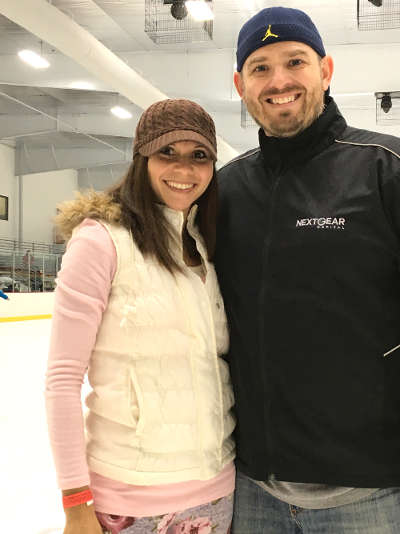 From Lauren:
I was born and raised in Pittsburgh, PA, as an only child. Growing up, I was as likely to be climbing trees as I was playing with Barbies. I will encourage the same for my own children. I believe strongly that it's important for children to have siblings as they can support and learn from one another.
Currently I am a manager at a healthcare company and am fortunate to work from home two days a week. When the time comes, I would like to be a full-time stay at home mom.
I love to cook and eat, therefore, I also love to run. Our 9 year old and I have run several short distance races together. He's also my partner in crime in the kitchen where we attempt different regional cuisines with varying levels of success. We like being active with biking, nature walks, romping with our dogs, and playing basketball in the backyard.
My parents have been married for 43 years and I look at them as role models. Like my parents, Shaila and I have similar values – dedication, love, integrity, an equal partnership, an openness to new experiences and hard work are the bedrock of our relationship. We believe in each other at all times, even those really tough moments, and are committed to supporting each other and our family.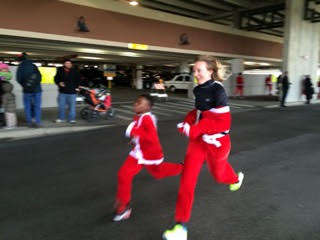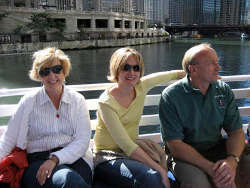 Shaila counters all of life's issues head on. With her, there is no problem out there that we can't solve together. She is always thinking about others and how she can help and support them. I admire her passion for her work – she is a talented artist and a devoted teacher. She is selfless and loving, and I feel very lucky to be her partner in life.
From Shaila:
For over 18 years I have been an educator in the fine arts and cannot imagine a more rewarding career. I come from a large blended family originating in South Dakota with many younger folks moving all over the U.S. mainly for the adventure of it, just as I did. I have always wanted to have children as part of my life; they were always part of the larger plan.
Lauren says some wonderful things about me in the section above. I can't argue, she is always right 😉 But seriously, Lauren is a very thoughtful, intelligent, sensitive and sensible person. She is probably the most loyal person I have ever known and family is everything to her. I consider myself to be the lucky one here! Over the past couple of years I have learned that she is a very good compliment to my own parenting style. I feel confident that together we can be successful meeting a child's many and varied needs.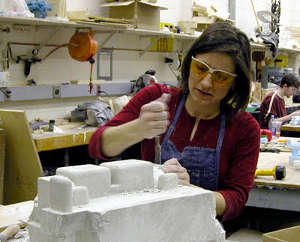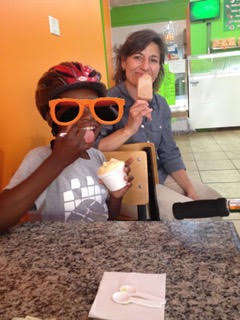 About Captain America:
Let us introduce you to our fabulous and fearless super boy who we call: "Captain America". Since we are his legal guardians, we are required to protect his privacy and therefore cannot share his real name.) He is 9 years old, hails from a very large family and is most comfortable in the company of other children, of any age. He is by nature an extremely social hero and a natural caretaker. Teachers, counselors and camp staff have mentioned how excellent he is with younger children so frequently, that we have lost count. He is ready to resume his role as a doting older brother.
At school Captain America has proven himself to be academically strong and mostly "interested in everything". His extra curricular activities include cooking, orchestra, chess and sports, by his choice. We support him in his activities, just as we would do for a future addition to our family.
Our Home and Neighborhood:
When we set out to buy our first home in Chicago, we both wanted to live in a truly diverse neighborhood. We later learned that our zip code marks it as one the most diverse in the nation! This includes racial and ethnic diversity as well as nationalities, socio-economic background, religion, family structure and everything else imaginable. Most remarkably, everyone somehow seems to get along well.
We currently live in one unit in our brick two-flat on an oversized lot in Chicago, and lease the other to fantastic long-term tenants. Each spring we fill the back and side yards with a variety of flowers and vegetables which usually last well into fall. Gardening has been one of the joys of homeownership and has lead to a few neighborly friendships.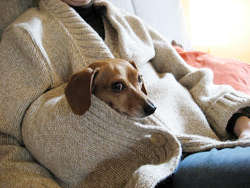 We have two small dogs, Harper and Rocco, each with distinctly different personalities. They are well behaved and accustomed to children. Captain America (a.k.a. the Dog Whisperer) adores them, though he also deeply misses our recently passed ol' buddy Bam Bam.
We wish you all the best in the upcoming months and beyond.
With love and gratitude,
Lauren, Shaila and Captain America.
Please contact us directly by email at: LaurenandShailaACFB@gmail.com
You may also contact our adoption counselor: Maggie Benz by phone at 800-869-1005, by text at 847-366-6343, or by email at Maggie@centerforfamily.com.