You are very brave.
Thank you for considering us
And letting us share our family with you.
We're Laura and Billy
We're young (mid-30's), active and we've been together for eight years and married for four of those. We're happy to have each other and excited to grow our family. We've both been interested in adoption for years even before we encountered infertility issues. We had happy childhoods and want to share that with children. If you are thinking of an open adoption, we are very supportive – visits, phone calls, pictures and letters. There are many ways to stay connected and we are flexible depending on what you are looking for.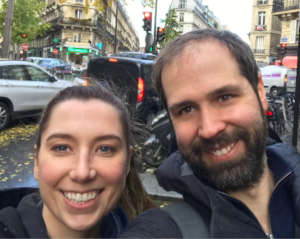 We met at a local pizza pub during a trivia night in 2012. After Billy answered the third geography question correctly, Laura fell in love. We still play trivia at that pub to this day. We dated, maintained a long-distance relationship while Billy worked abroad in Switzerland for a year, lived together for two years, and then got married in 2015. We were married among friends and family by a judge at the courthouse.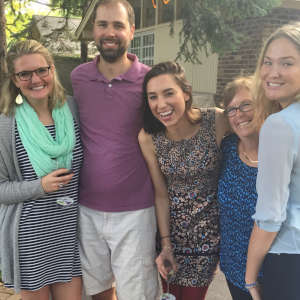 We love our families
Billy grew up in Tennessee and Laura grew up in northern Illinois. Laura's immediate family remains in the area while Billy's family lives in Chattanooga and Austin. Laura's parents stayed together until her dad passed away and Billy's parents are still together after 45 years! We both have a brother and sister and hope to continue this tradition and have more than one child.
Billy is a middle child and has a sister a couple years older and brother two years younger; both are married. Billy's sister and her husband have two wonderful and hysterically funny sons who are ten and five. Billy's brother and his wife are very athletic, social, and not quite ready to settle down.
Laura's siblings are both young and creative living in the city. She has a sister four years younger and a brother eight years younger, thankfully that's how we're able to stay hip. We talk to our siblings everyday one way or another. We all like to have fun together playing games, traveling, and being silly.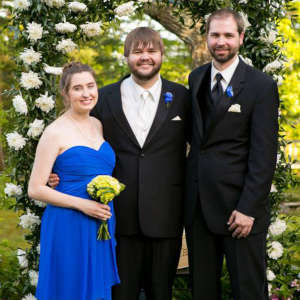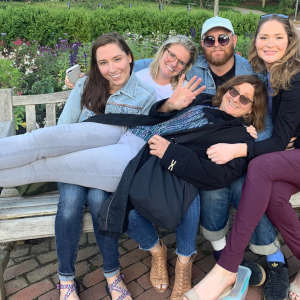 Our work and interests
During the week, Billy works nearby in an office as a finance director and Laura works at the local library. Both of us are college graduates. We like to exercise and make dinner together. Laura is a vegetarian and tries to cook a variety of cuisines while Billy cooks excellent American comfort food. We also love spending time outdoors. In the winter we try to visit family in Colorado where Billy skiis like a daredevil and Laura snowshoes through an imaginary Narnia. In the summer we like to be outside. We bike (to get pizza or ice cream), skateboard, work in the vegetable garden, swim, explore local forest preserves, and listen to music at the Botanic Garden.
One of our favorite things to do together is travel. We like to think of it as a learning adventure. We are not cruise people. Participating in another country's customs and traditions is fascinating to us. Before we take a trip we like to research the history of the area, local traditions, and current events. We take a the more you know the more you see, approach. We try to be respectful and appreciative of the area and the people by learning the basics of the language and supporting local businesses. While we are in a place we like to do things as the locals do and try to step out of our comfort zone as much as we can. As Americans, we believe this helps us be more objective about our own culture and traditions. We look forward to sharing this passion for learning adventures with children.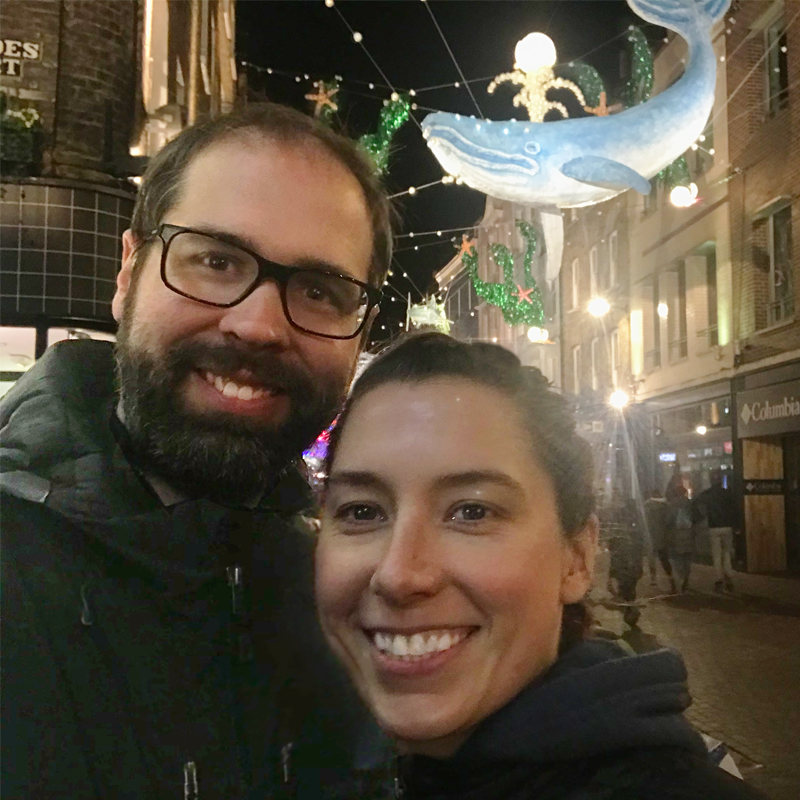 Our Traditions
We like doing things as a family that we enjoyed when we were kids ourselves like reading, eating together, enjoying nature, and going to museums. Hanging out with our families is when we are most happy especially during big gatherings. Like other families, we have some fun traditions. We visit the Tennessee side of the family at Christmas. Unlike Chicago—where it is usually freezing—Chattanooga is very mild. After our nephews open presents, we get to go play outside!
For Thanksgiving, we visit Laura's grandma in Ohio where we get together with all the cousins young and old to run the Cleveland Turkey Trot. After a chaotic dinner, extra mash potatoes get rolled into balls and ceremoniously hurled at the stop sign…We don't know how this started—we think it was Laura's dad maybe—and understand it is wasteful. Our favorite tradition is in the summer, the 4th of July! Billy's mom, dad, sister and her husband come with their two sons and stay at our house for the week. On the 4th we eat breakfast, bike over to the parade, hit the carnival, swim at the pool, have a nap, then picnic at the fireworks— in that order mostly.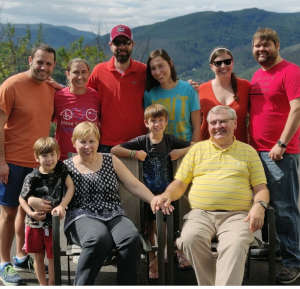 We want you to know
You are important and will always be an important part of this child's life. We are open to being flexible depending on what you are looking for. Our family and friends are excited to be involved in our future child's life. They will have a great grandmother, grandparents, aunts, uncles, and cousins to play with and learn from. We look forward to helping kids discover their own passions and pursue a path that will make them happy.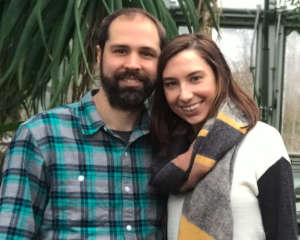 We wish you the best and hope you find the right family for your child.
Laura + Billy