First and foremost, thank you for taking the time to learn about us. As we sit here to write this letter our hearts, minds and souls are filled with excitement and emotion. We believe a child can add to our happiness and additionally, the quality of life we can provide to our future son/daughter. We can only imagine what you are experiencing right now and are empathetic to the immense range of emotions that this process creates. We can only hope that once we connect and begin to get to know each other, you will think we are a match as your child's adoptive parents.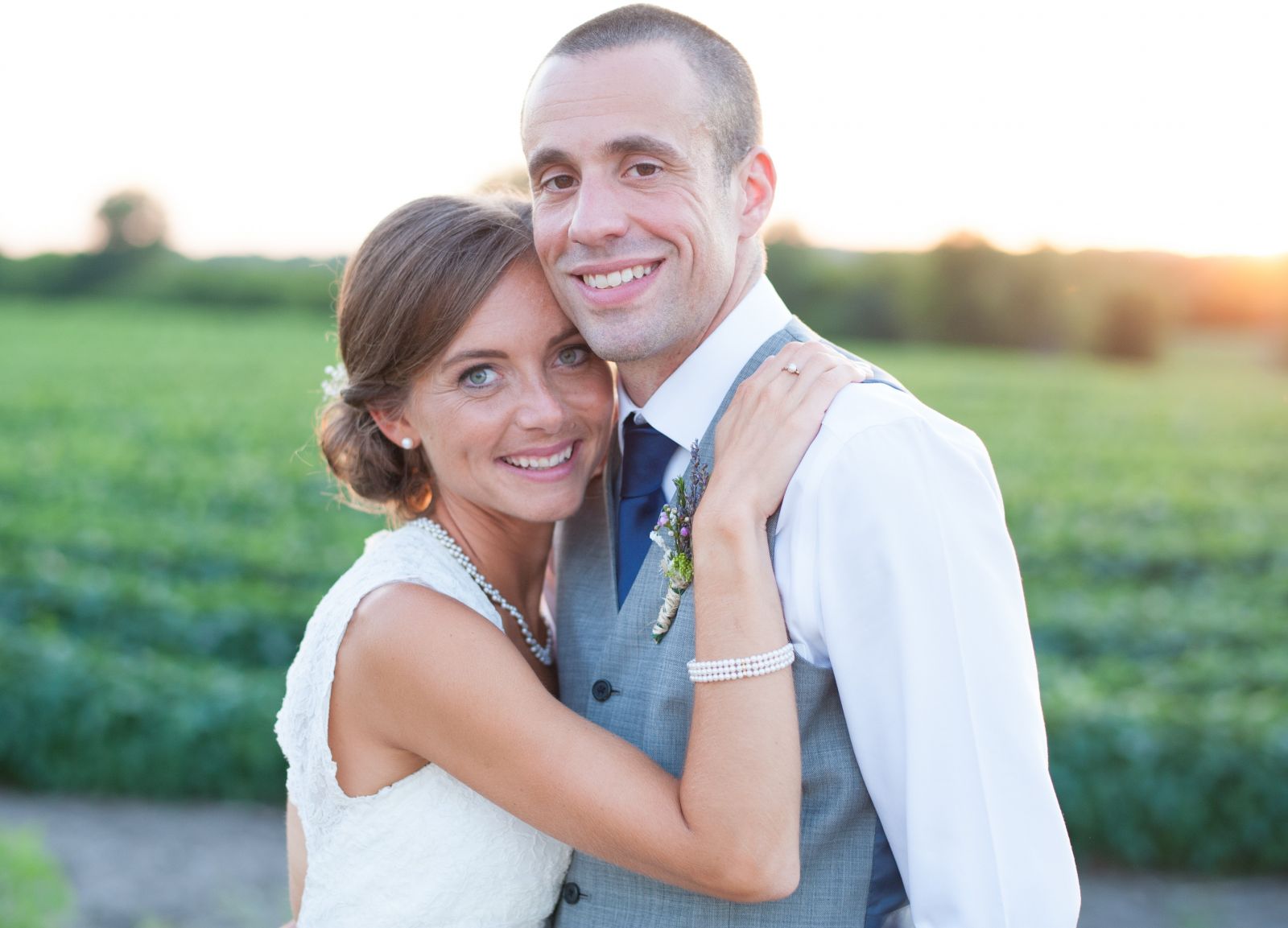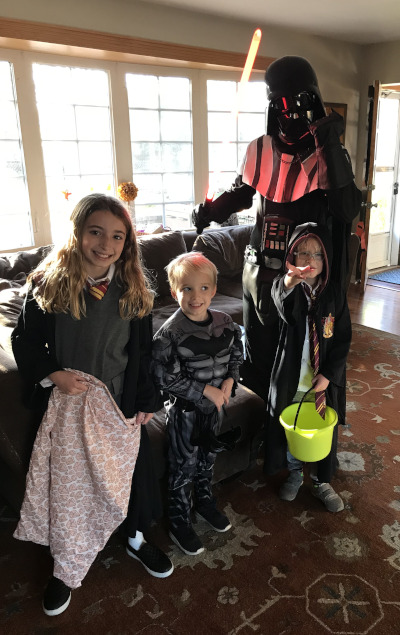 ABOUT US
HOW WE MET
We met though one of our favorite past times, running. As one would expect Kristen asked out Mike first in more of a group setting. On our first date, in 2007, we went to see Spider-Man 3, enjoying one of our many common interest's together; comic book movies. When we first started dating Mike would visit Kristen in Pilsen while she was finishing up her degree at UIC and Michael was coaching in college. We often would cook, go on runs, get ice-cream, watch Scrubs, or visit local restaurants.
What drew Kristen to Michael you ask? He is…
Nerdy in the best way possible. He loves Star Wars, comics (DC is his favorite), classic movies, and books.
Caring
Smart
Funny and doesn't take himself too seriously which is important because Kristen does not take herself very seriously, either)
What drew Michael to Kristen? Fantastic question she…
cares about everyone in her life more than herself; she is the most selfless person he has ever met.
Is very driven in all that she does; if Kristen does something she does it 100%, no half-hearted efforts
Is incredibly empathetic
Knows how to make others around her better
Quite simply, the best human being he has ever met.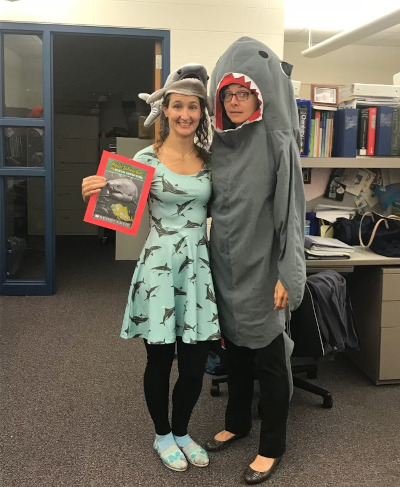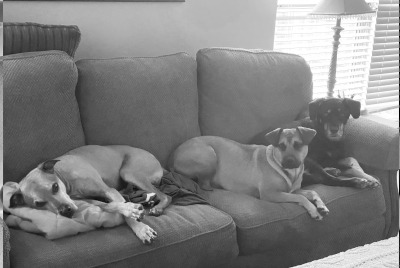 OUR LIFE NOW
We have been together for 14 years, seven of those married. We own a house in the western suburbs and love our three rescue dogs: Kalel, a 14-year-old Ridgeback mix, Cassidy, a 10-year-old Huskey Mix and Aubrey, a 3-year-old Hound-Ridgeback mix. There is nothing we wouldn't do for our dogs; we took each one in to give them a better life and we couldn't imagine our life without them. They cannot wait to meet their newest family member! Michael owns his own business, working from home and Kristen is a high school math teach who just finished her master's in mathematics, a desire for her since she graduated college. We love going on family walks or runs, and yes, all our dogs run with us even our 14-year-old, who is the youngest at heart. We enjoy spending time with our families and friends playing board games, card games, tennis, corn hole, and volleyball – you name it we play it. Maybe not well but an honorable attempt is made.
About Kristen:
Kristen has one older brother, and her parents are happily married after 40+ years. Kristen was always very athletic and sporty trying her best to keep up with her older brother. She played any sport her parents would let her play. The sports that stuck were basketball, track and field and cross county. A few of her favorite memories were family vacations (especially camping), spring break in Tennessee with her grandparents, playing with her older brother in the forests by their house and the occasional pickup game of roller hockey. But one of her all-time favorite memories was her family Sundays. They would start with church, moving on to board games and card games. Her parents would read aloud their favorite trilogy Lord of the Rings, and even watch the occasional movie.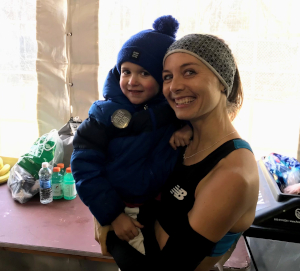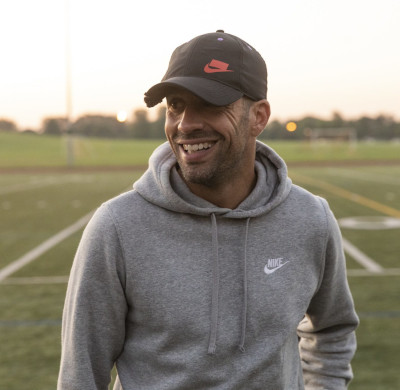 About Michael
Michael grew up in Bellwood with his mother, father and sister Nicole. His parents moved the family to Elmhurst to give their kids a better education and attended Catholic school. In junior high, Michael tried various sports but none of them really "took" until he started running; and he hasn't looked back. Running on the high school cross country and track teams not only helped him make lifelong friends but also taught him many life lessons that shaped who he is today. While in school, Michael and his dad often had movie and pizza nights on Sunday's where they would make pizza from scratch, watch an old classic movie and drink de-fizzed root beer.
Our Passions and Hobbies
We are extremely lucky to have similar passions and hobbies. These include being outdoors biking, swimming, lounging or most commonly running. We both love sports. We are huge fans of the Bulls, Bears, Cubs, University of Illinois athletics, Michigan State basketball and running. We both love getting lost in a good book, with a few favorites including: Lord of the Rings, anything by David Baldacci, Ernest Hemmingway, and F. Scott Fitzgerald. We also love animals and are passionate about the environment.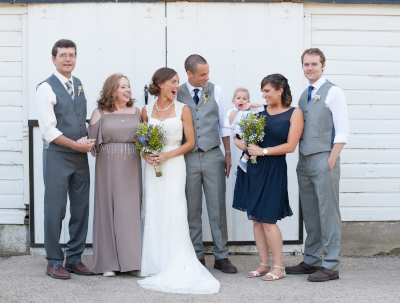 OUR SUPPORT SYSTEM
We are blessed to have a wonderful support system of family and friends. Kristen's parents live 10 minutes away and Kristen's brother and sister-in-law live in Chicago with their two adorable nephews: Noah who is seven and Finn who is two. Michael's father and sister live 30 minutes away in the northwestern suburbs. Mike's sister has one daughter a two son's Grace who is eleven, Ben who is eight, and Caden who is six. We have amazing friends who could not be happier or more supportive that we are looking to expand our family with a little one.
We promise that we will love, support, and cherish, your child. We cannot wait to help them grow into a confident, independent, and brave individual.
We cannot wait to meet you,
Kristen & Michael