Hello! We are Kristen and Michael. We understand that this experience might be overwhelming, but we are so grateful that the love for your unborn child has led you to consider adoption.  We admire your courage and hope you feel supported as you decide on what the best option is for you and your baby.  Thank you for taking the time to get to know us!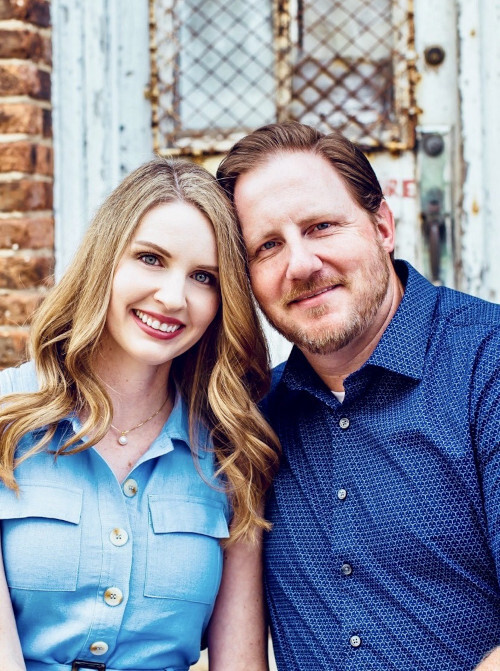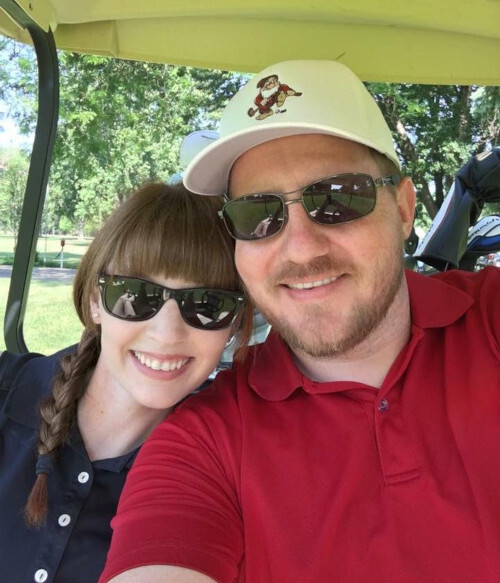 We met through a dating app in 2016 and even though the start of the relationship was a little bumpy (Michael accidentally got Kristen's car towed on the third date!), we quickly fell in love. Our personalities complemented each other so well and we had fun no matter what we were doing. Even simple trips to the hardware store became adventures. We realized what a wonderful future we could have and decided to spend forever together. We were married in Disneyworld (Kristen's favorite place!) in 2018 and immediately started trying for a baby so we could grow our love and family. After a couple years of trying naturally and a couple more years of going through the poking and prodding of fertility treatments, we concluded that we were not going to be able to start our family the way we had thought. This is what led us to adoption, and we are so excited about the possibilities!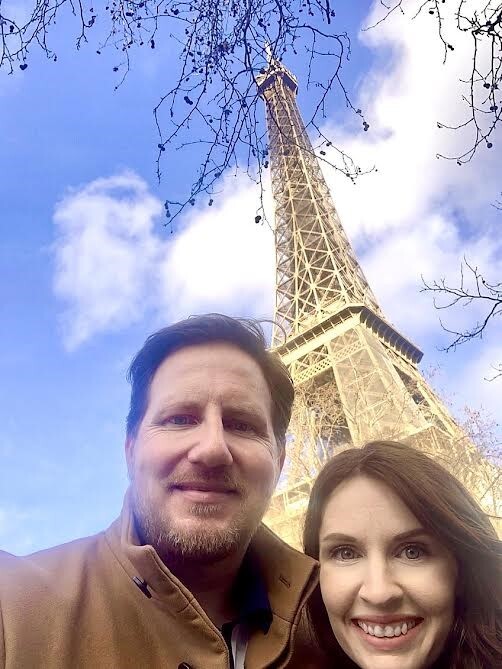 When we are not traveling or busy with our individual hobbies, we enjoy playing golf together, just laying by our pool, or snuggling up on the couch for a movie. We are eager to share our lives with a little one and ready to give them a life full of happiness and laughter. As they grow, we will encourage them to pursue any activity that brings them joy. We will enthusiastically support them, even if their interests may be different from our own.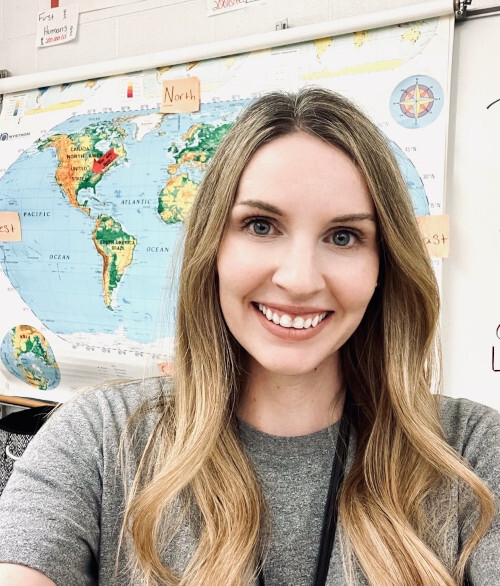 Kristen is a loving, cheerful, optimist who enjoys crafting, reading, and watching Antiques Roadshow on PBS. She works as a middle school teacher and is well prepared to handle any sassy pre-teens. She grew up near Kankakee, Illinois and went away to college to be a doctor. She majored in molecular biology, only to find out that teaching was really in her blood. She soon switched paths and went back to school to be a teacher. In 2013, she began her career at the same school that her father had taught at before her. She loves her job and the summers off to go to zoos and museums are a great perk!
Michael is witty, playful, and compassionate. His hobbies include trying to create a perfect lawn, DIY projects, and "Dad Jokes". He was brought up in a military family and moved around the world, even spending some time in Germany before his family settled back down near Kankakee, Illinois. He joined the Air Force out of high school and then went to school to get a license to work in aircraft maintenance. After working on planes for several years, he went to university for aviation management and continued for an MBA. Michael now works in the planning department at a major airline in Chicago. His career gives us the opportunity to travel the world. We look forward to having our child explore the globe with us!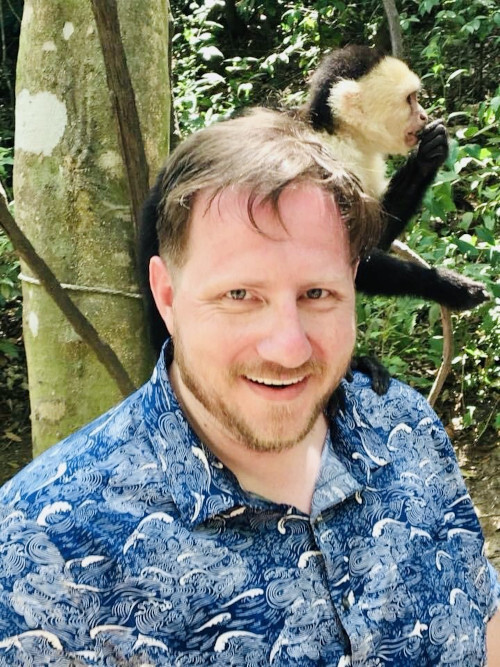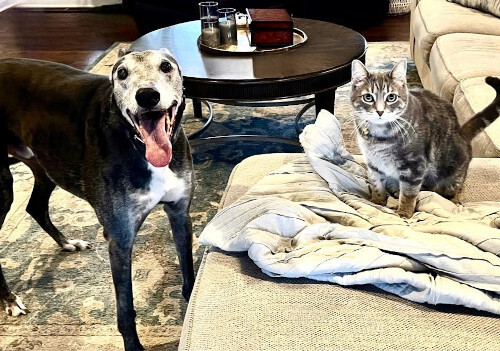 Before we were married, we adopted a retired racing greyhound named Jaeger. He is an old man now, but still just as playful and quirky. He is a gentle giant that spends most of his time sleeping on one of his huge beds. He loves jerky treats and being around children. Even with his old bones, he still enjoys frolicking around the backyard while smelling all the smells. In 2020 we adopted a kitten from a local shelter and named him Alfie. He is a mischievous little ball of energy that always keeps us on our toes. He loves to snuggle in bed, find boxes to sit in, and annoy his big dog brother. Both of our furry boys are ready to welcome a small new family member.
Our families are incredibly supportive of us pursuing adoption and want nothing more than to spoil another child. Both sets of future grandparents live nearby and visit often. Kristen has an older sister and Michael is the oldest of three brothers. We have several nieces and nephews of varying ages including a nephew that was also adopted! We love being silly with them and watching them develop their unique personalities. We know that our families will be thrilled to have another child to love!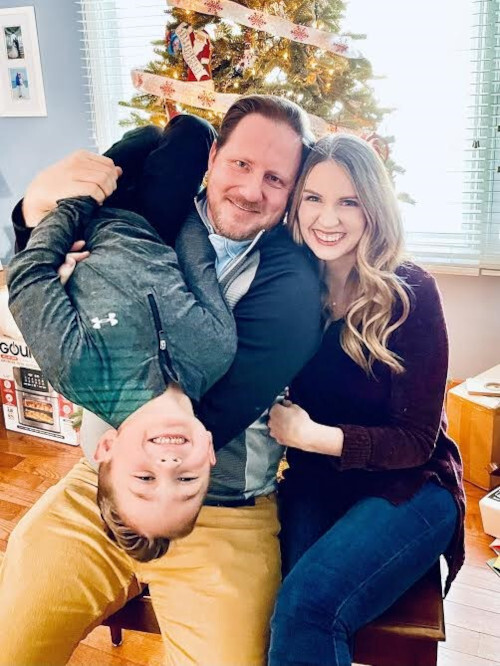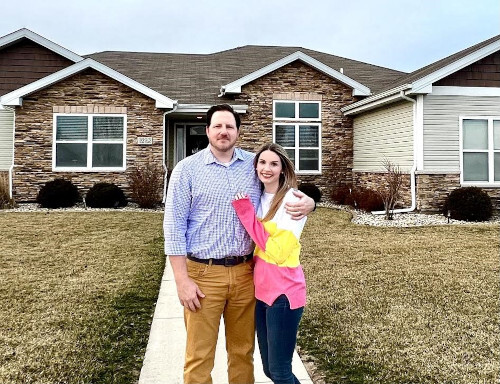 We live in a large ranch home in a diverse, suburban community near where we grew up. The sidewalks are busy with children playing and friendly neighbors out for a jog or walk with their family dog. There is a park less than a block away with an open field and playground equipment that is popular with kids of all ages. Our town is the perfect size! It is not too big, but also has everything you could need from stores to organized family activities. When we want to have an urban adventure, Chicago is only an hour drive away. It really is the perfect place to raise a family!
Our Promise to You
We can only imagine how hard this choice is for you to make, and we want to reassure you how much love will surround your baby. We promise to do everything to provide a safe, stable home with plenty of humor, joy, and adventures. We will make sure your child knows you and your story and will respect the level of openness you wish to maintain. We hope that we can share this journey together!
Thank you for reading our profile. If you want to learn more about us you can email us directly at KristenandMichaelACFB@gmail.com or contact our adoption counselor, Linda by texting/calling (773-919-5702), or e-mail (Linda@centerforfamily.com).
With Gratitude,
Kristen and Michael