Dear Birthparents,
Hello, we're Kate and James, and we're incredibly grateful that you're taking the time to get to know us. Hopefully, you'll give us the chance to get to know you, too! We're deeply humbled that you've taken the first steps on your adoption journey. We firmly believe that placing a baby for adoption is a courageous and loving choice. You already have our admiration and respect, and we don't even know you yet.
We know that you have many options before you and it likely hasn't been an easy road to get here. Please know that should you choose us, we will spend the rest of our lives cherishing your child unconditionally. Our hope is that by the end of this letter, you'll see us not so much as strangers, but as two genuinely good people you'd like to get to know. And after time, hopefully, a family with whom you can imagine your sweet baby thriving.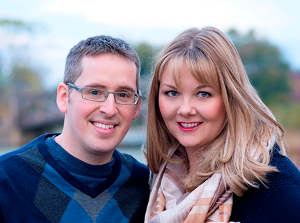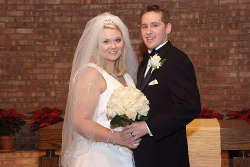 We've been married for six years, but have been together for about as long as we both can remember. We were high school sweethearts, and well, the rest is history. We are each other's anchors, our refuge after a hectic day… Our love for each other burns bright, and stronger than ever.
We both grew up in and currently live in the western suburbs of Chicago. We reside in a beautiful, spacious, three bedroom townhome near parks, schools and a vibrant downtown. We have two of the sweetest, gentlest dogs you could ever imagine, Charlie and Sammy. They love children and will be playful companions for our child.
We're both hard-working professionals active in our church and community. James, 32, is a Vice President for a major financial institution and Kate, 30, leads public relations for a global retail brand. We love to spend time with our family and friends, explore new parks with the dogs, cook for each other, attend sporting events and watch movies. We're avid travelers. We have a timeshare on Sanibel Island in Florida and vacation there annually. On paper, sure, that all sounds pretty good. But dig deeper and there's one puzzle piece missing, our lives are not yet complete.
Together we have prayed that God would bless us with a child for many years. Despite unsuccessful fertility treatments (we'll spare you the unpleasant details), we know our journey to become parents is not yet finished. We truly believe that God has a plan for us through adoption, just as surely as there is a plan for you, no matter what decision you make.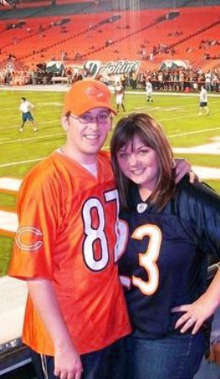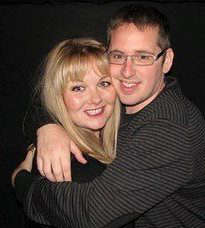 Our commitment to you
There's no doubt, that by placing your baby for adoption, you are giving the most selfless gift one can give. For that, we will be eternally indebted to you. We want nothing more than to honor this amazing life you may bestow on us, by blessing your baby with an abundance of love and affection. Both from our families, and from you, if you choose to have an open adoption.
We hope to raise our child to be grounded in his or her roots, filled with ambition, joy and a zest for life. We both plan to take time off from work to care for the baby in the first few months, and together with the help of family, eventually return to work.
Meet Kate, through the eyes of James
How can I sum up Kate for you in just a few words? She is loving, smart and beautiful. She is protective and nurturing, she is the kind of person that is prepared for anything at any time. Kate has an innate ability to connect with people. She lights up a room. She loves life unlike anyone I've ever met.
Kate comes from a truly amazing family. Her parents just celebrated 47 years of marriage, something that inspires us and our love for each other every day. Kate is the youngest of three children, with older siblings who were both adopted as infants – this gives her a personal perspective of adoption. Kate's family doesn't view life through the filter of, "adopted" vs. "biological" – they are just a family.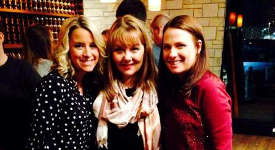 Kate and her siblings were raised in the most loving home. Her childhood is such a happy place, she holds close in her heart. We want nothing more than to provide that same kind of life for a child; a life centered on values, tradition, family, education – with plenty of room for fun, adventure, giggles and all the dreams our hearts can hold.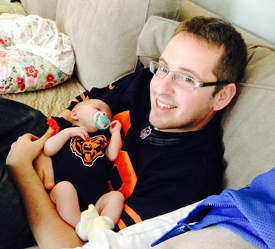 Meet James, through the eyes of Kate
The best way to tell you about James is this, he is my rock. In everything, he is steadfast. He has a heart of gold. He is talented beyond measure and smarter than anyone I've ever met (he has degrees in engineering, chemistry and a Masters in Business!). He is handsome and charming, he loves genuinely and looks for nothing in return. I cannot tell you how excited he is to be a dad. Simply put, I'm the luckiest gal in the world to have him as my husband and he is going to be the best father.
James also comes from a wonderful family. He is the youngest of three boys, all are one year apart. The boys were raised exclusively by James' mom, an incredibly hardworking woman who has since remarried a Pastor. James and his brothers are very close, we love getting together with his brothers, mom, step-dad and the rest of his family to celebrate birthdays, holidays – or just for a fun game night.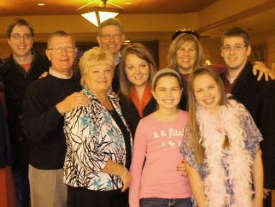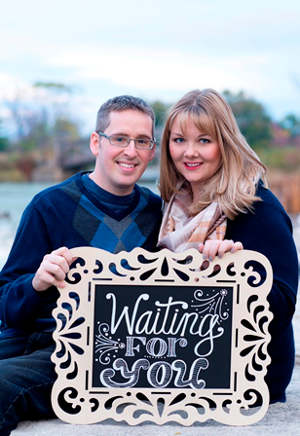 Looking Ahead
You have many paths that lie before you, and we respect you for even considering the beautiful and selfless gift of adoption. As you make your decision, know that we will continue to prepare our hearts and our home, for the wonderful possibility of a baby.
We'd love to get to know you. If you think we may be the family you are seeking, please email us JamesandKateACFB@gmail.com, or call our adoption counselor Tobi Ehrenpreis at 800-869-1005. You can also send Tobi a text message at 847-366-6351.
With Respect and Gratitude,
James and Kate