Kate and Brent (and James)
Dear Expectant Parent,
We thank you from the bottom of our hearts for taking the time to learn about us. We are Kate (34), Brent (34), and James (5). We're sure you're likely experiencing heartbreak and challenges that have led you to consider adoption. We know how heartbreak feels and hope that you would be comforted in knowing that your child will truly be loved, cherished and protected by all three of us and our families. We promise to honor a level of openness that you are comfortable with and your child will always know who you are and your story.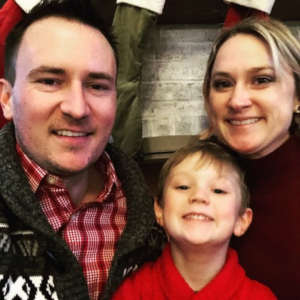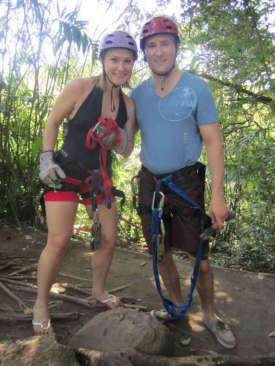 About Us:
We met over 13 years ago during our junior year of college. We fell in love quickly and were together for over five years before being married in June 2011. While dating, we discussed adoption and were both on board to adopt regardless of whether we could have biological children. James arrived in 2013 and he has been the light of our lives. We truly enjoy being parents and love spending time building memories and going on excursions as a family. Since James's birth, we have been unable to add another biological baby to our family. We are all so excited to add a child through adoption. James truly hopes to be a big brother and to have a little one to protect.
We are an active family and every weekend we try to visit a museum, go bowling, visit Legoland or have a playdate with cousins or friends. We love to head up north to go downhill skiing or boating, depending on the season. We have many traditions. We love to dress up as a family for Halloween, to wear matching pajamas at Christmas and to cut down our own Christmas tree every year. We love traveling the world and have taken James as far as New Zealand and Australia. We have another family trip planned to Spain and France. We cannot wait to have another child to share these life experiences with!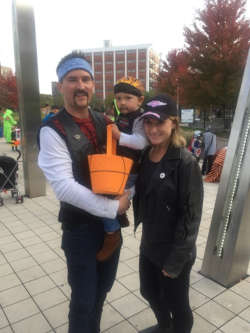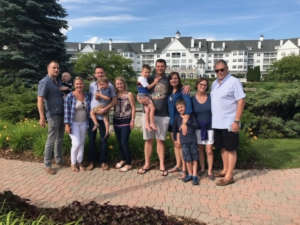 Brent (by Kate):
Brent is the backbone of our family. He's strong, hard-working, caring and hilarious. He truly loves being a dad and will often be found playing sports with James in the basement or backyard. He loves to golf and takes James to the range with him once a week during the summer. Brent is in sales working for his self-owned construction equipment rental businesses. His flexible schedule allows him to drop James off and pick him up from school during the week. He is also able to work from home if James is sick or has a day off from school.
Brent is the youngest of four. We are very close to all of his siblings and James has lots of cousins that he loves to play with. Brent's family is multi-cultural. His parents were born in South Africa and Brent's extended family all live in different parts of the world including Europe, Dubai, Cayman Islands and New Zealand. We are enjoying traveling around the world to visit everyone. Unfortunately, Brent has lost both of his parents over the past two years. It has been one of the toughest times of both of our lives, but Brent has never waivered in taking care of us.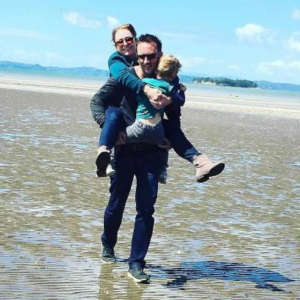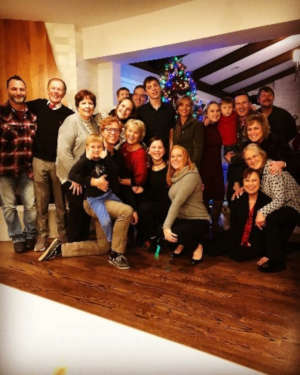 Kate (by Brent):
Kate is a wonderful mother and wife. She is extremely hard working, loving and loyal. Kate is compassionate and she is the person James goes to if he needs cuddles. Kate shows her empathy to James and me any opportunity she has. She has two younger brothers in Illinois and a cousin that she is very close with who lives in Chicago. She is also very close to her mom who lives walking distance from our house.
Kate has an amazing career as an accountant, but she has prioritized her family over everything else. While her schedule is less flexible than mine, she will always be home to cook dinner and spend time with the family. Kate loves being active, whether it's working out, riding bikes, or playing soccer in the backyard. Kate also enjoys a quiet night watching a family movie or sitting by our fireplace reading a book. She reminds James and me to slow down and enjoy the small things. She will certainly engrain in our children the values of compassion, empathy, hard work and love.
James:
Five-year-old James is both sweet and sassy. He loves to make people laugh, and loves to be active and play various sports. He is incredibly compassionate and empathetic. His teacher once told us that James is the first child in the classroom to ask a friend if they are ok when they get hurt. He hates when people are sad or hurt and will do whatever he can to cheer them up. He truly wants a baby brother or sister. He has watched as most of his cousins and friends have become big brothers/sisters and he is hoping that his turn will be coming soon. He understands adoption and is excited to add to our family in this way.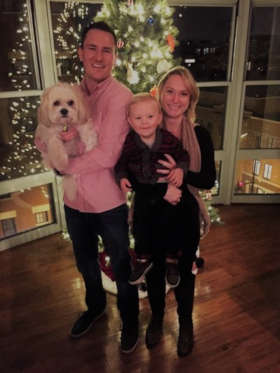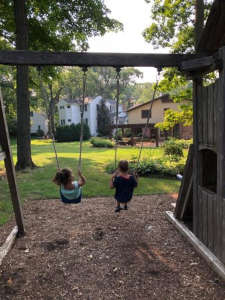 Our Home:
Our home is a comfortable four-bedroom house in a suburb west of Chicago which we share with our sweet dog Bear. We live on a quiet cul de sac on a ¾ acre wooded lot. We have lots of young families in the neighborhood. We can walk to town where there are lots of restaurants, shops, a library and a train station. All of the schools are walkable from our house. We both have family in town and feel so blessed to be able to raise our children here.
Our Promise:
Thank you for reading our letter. We promise to always love and cherish your child. We will give them every opportunity that we can to have a wonderful childhood and successful adulthood. Most importantly, we promise to always include you as part of their story.
If you would like to get to know us better, please email us at KateandBrentACFB@gmail.com.  You can also reach us through our adoption counselor, Maggie Benz at: 800-869-1005 (phone)
847-366-6343 (text)
maggie@centerforfamily.com
We hope to hear from you!
Kate and Brent