Hello! We are Kari and Grant and we're excited to start our family! We understand you may be feeling very overwhelmed right now as you have an incredibly difficult decision to make. We are grateful that you are choosing adoption, and hope that this letter helps you to learn about us.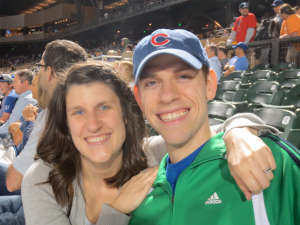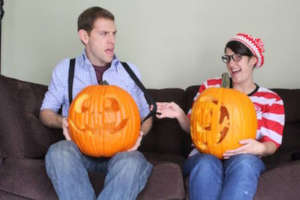 Our Story
We actually don't remember the first time we met. We knew about each other for a few years before we became friends. Over the summer we played ultimate frisbee with our church friends and that's really how our story began. We grew closer by volunteering as leaders for our church youth group and began dating in 2009. About a year later, Grant got down on one knee and proposed.
We love to spend time together. Our friendship has always been a great base for our marriage. We're in our early 30's and have been married for over six years. Our marriage is built on trust, love, respect and having fun together. In the summer, we like swim and play sports. We go to Cubs games whenever we get the chance. In the winter, we go sledding and make fun animals in the snow. We both love playing board games, enjoy fun competition and reading the same books together. Grant often reads to Kari until she falls asleep.
Starting our Family
After a few years of trying to conceive, we found out we are unable to have children naturally. We decided that medical intervention was not the path for us. Since Kari already had an interest in adoption, we chose to pursue it as the way to start our family.
About Kari
For the past 15 years, I have worked with people with disabilities. Currently, I am a Recreation Supervisor at a local Park District. I spend my time overseeing day camps for youth with disabilities, coaching Special Olympic sports, helping kids receive inclusion services, working in special education classrooms, and designing fun activities. I love my job, and get great joy out of helping the kids reach their full potential.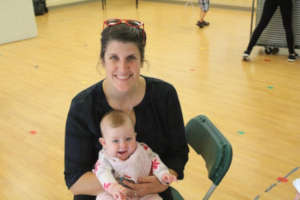 I have been a volunteer Sunday School teacher since I was 18. I love spending time with children and always have. I spent 12 years as a youth group leader working with junior and senior high school students. I loved helping them during the stage of life when they are trying to figure out their identity.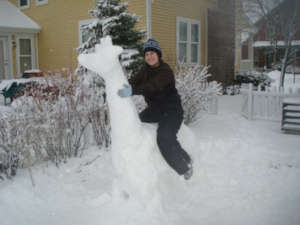 In my free time, I love to play volleyball. I also enjoy running, sports and movies. Over the last few years I've started to enjoy cooking and learning American Sign Language. I've always wanted to be a mom, even when I was little. I used to dream about being a grown up and having my own family.
Kari's Favorite Things:
• Sports Teams: Cubs & Bears
• Music: All kinds!
• Book: A Man called Ove
• Season: Fall
• Musical: Les Miserable
• Movie: The Wizard of Oz
• TV Show: The Goldberg's
About Grant
I was born in Michigan but moved to Illinois when I was 3. I am a physical therapist, helping people rehab from a variety of injuries and surgeries. I work with people of all ages. I lead a weekly bible study group and enjoy spending time with the other families. I am an absolute sports fanatic and play or watch just about anything. I keep regular exercise a high priority and consistently run, bike and lift weights. I also like to recharge with calmer activities like reading, fishing and playing the piano.
Grant's Favorite Things:
• Sports Teams: All Detroit teams and the Cubs
• Music: Rock
• Book: Lord of the Rings
• Season: Fall
• Movie: Gladiator
• TV Show: Modern Family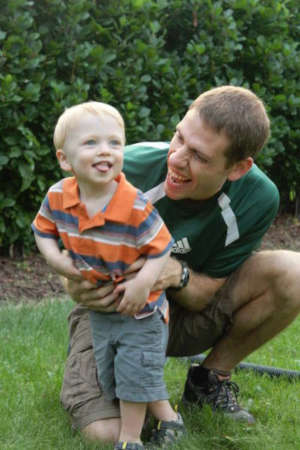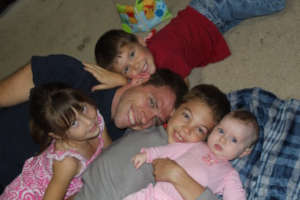 Kari talks about Grant
Grant is my best friend. He makes me laugh and has been a great blessing in my life. Grant is patient, kind, and able to think through every situation calmly. He is also very supportive and caring. When I lost my mom a few years ago, he was always ready to listen, let me grieve and hold me when I needed it. He is an excellent pianist and fills our house with music. Grant is going to be a great dad. I love to watch him with our nieces and nephews; He is so sweet, silly and loving with them.
Grant talks about Kari
Kari truly is the love of my life. She is tremendously caring and generous with her time and resources, and she has a gift for making others feel valued. Kari makes me feel fully supported in everything I do. She is down to earth and easy to relate to. She possesses a quick wit and is always ready with a joke (we disagree about who is funnier).
It is incredible to watch her with children, whether it is our nieces and nephews or at her job. She has the right touch in all types of situations ranging from conflict resolution to offering meaningful words of encouragement. I know she will be an excellent mother, embracing any challenges and the joy it will bring.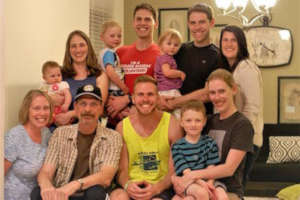 Our Family
We both grew up in loving homes and remain close with our parents and siblings. Grant's parents live only 10 minutes away. He has three siblings and they are spread throughout Illinois, Wisconsin and Arizona. Kari is very close to her father and two sisters who we see regularly
We have 9 nieces and nephews, ages 1 through 8. We love to spend time with them at holiday and family celebrations. Because we are fortunate to live so close to both sides of our family, we often celebrate twice during the holidays.
We are thankful for all their love and support. The oldest nephew talks about helping us with the baby! We can't wait to start our family and share the values of love and kindness that we learned growing up.
Thank you
We want to thank you for taking the time to read about us. We want you to know:
• We'll teach your child about God's love.
• We hope to guide our children to follow their passions and give back to others.
• We'll be honest with him/her about their adoption story.
• We will speak of you with dignity and respect and help our child understand the loving decision you made.
• We will always love your child and be grateful to you!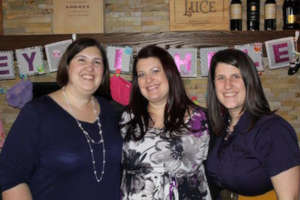 If you feel like we may be the right family for your baby, we would love to get to know you.  You can learn more about us by emailing us at kariandgrantacfb@gmail.com or through our adoption counselor, Tobi Ehrenpreis: Call 800-869-1005, text 847-366-6351, or email tobi@centerforfamily.com
Praying for peace over your decision,
Kari & Grant