Kaitlin, Clint, and Lincoln
We are very excited to be expanding our family and we could not be happier to be given the opportunity to adopt your child. Thank you for letting us introduce ourselves and tell you about our family. We hope you feel supported and loved no matter where your journey takes you.
While we cannot know exactly what you're going through, we can assure you we care about you more than you can imagine. If you decide that adoption is the right decision (and you choose our family), we promise we will cherish and love your baby, and provide a safe and loving home.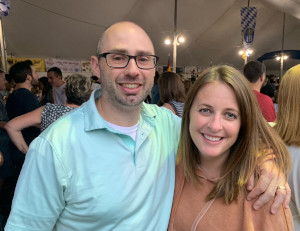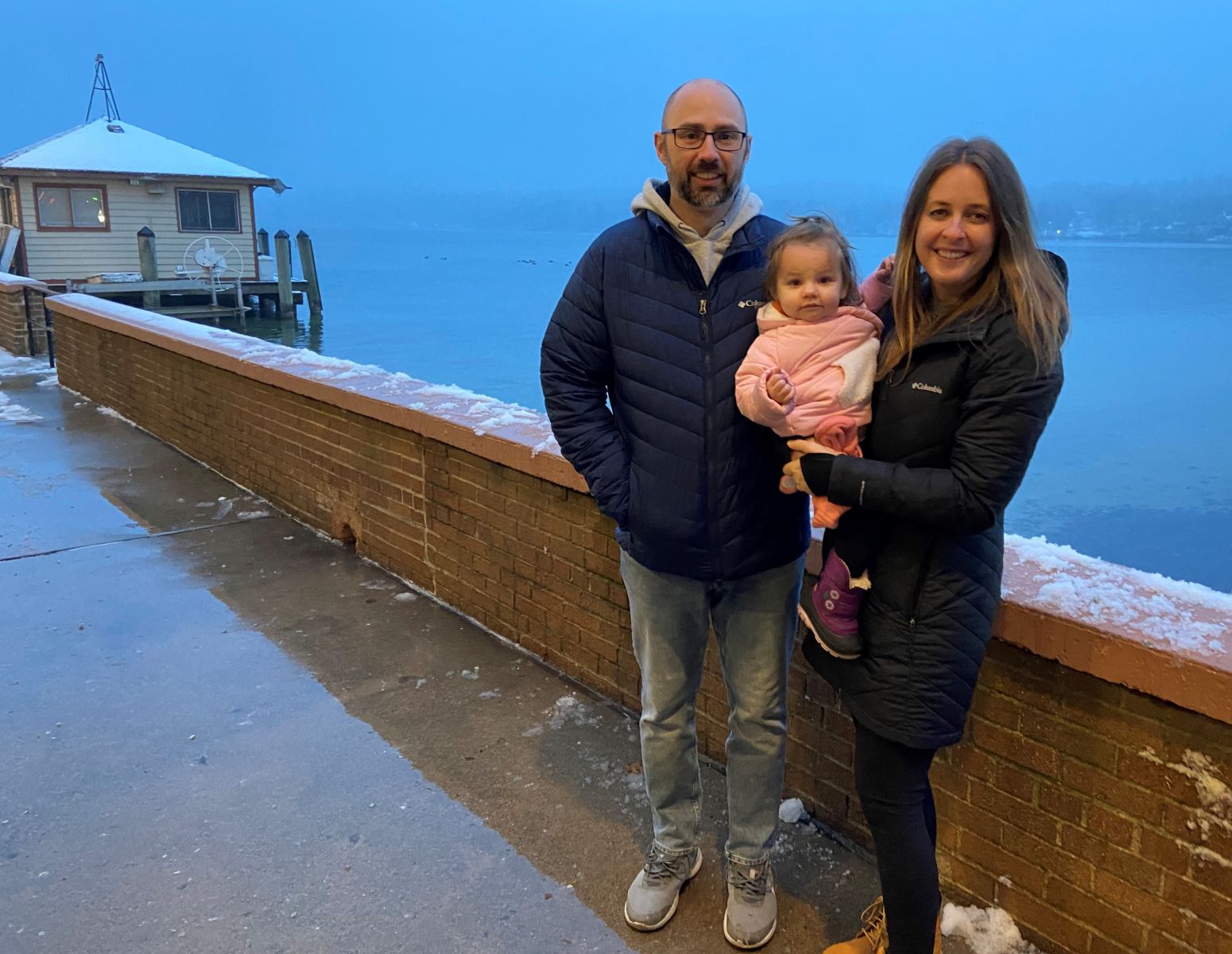 Our Story:
We met at work in 2010 and started off as fast friends, carpooling to work together every day. After spending hours in the car together, we realized how many similar interests and personal values we shared, and soon began dating. Clint proposed in April of 2015, and we have been happily married since May of 2016.
Our favorite thing to do together is travel and have been lucky to travel all over the world. Our favorite trip was our honeymoon in South America. We have started to travel with our daughter, Lincoln, including to Florida this summer. It was quality time showing her the ocean and being together as a family. We are looking forward to adding a new travel member to our group.
Lincoln was born in May 2020. We adopted Lincoln through the Adoption Center for Family Building. We actively maintain an open adoption with Lincoln's birth parents and family. We have been able to visit her birth family multiple times and we are very excited to meet their new addition.
Lincoln changed our lives in the most positive way. She is truly a blessing and loved by everyone who meets her. We love to take her to the park, read with her, go to the beach, among many other things. She is the happiest and sweetest little girl, and we cannot wait to see all the great things she will do in life.
We have a dog, Quenneville, who is a 7-year-old hound/lab mix. We adopted her from a shelter when she was just 9 weeks old. We love taking her on walks through the forest preserve and spending time at the dog park near our home. She's very sweet and is great with children.
We enjoy family gatherings which have gotten even better with Lincoln. We are close with both of our extended families. We live in Chicago and enjoy everything the city has to offer, including the diversity of people, events, and activities. We live a half block from a park. We regularly spend time walking, running, and biking on the path near us.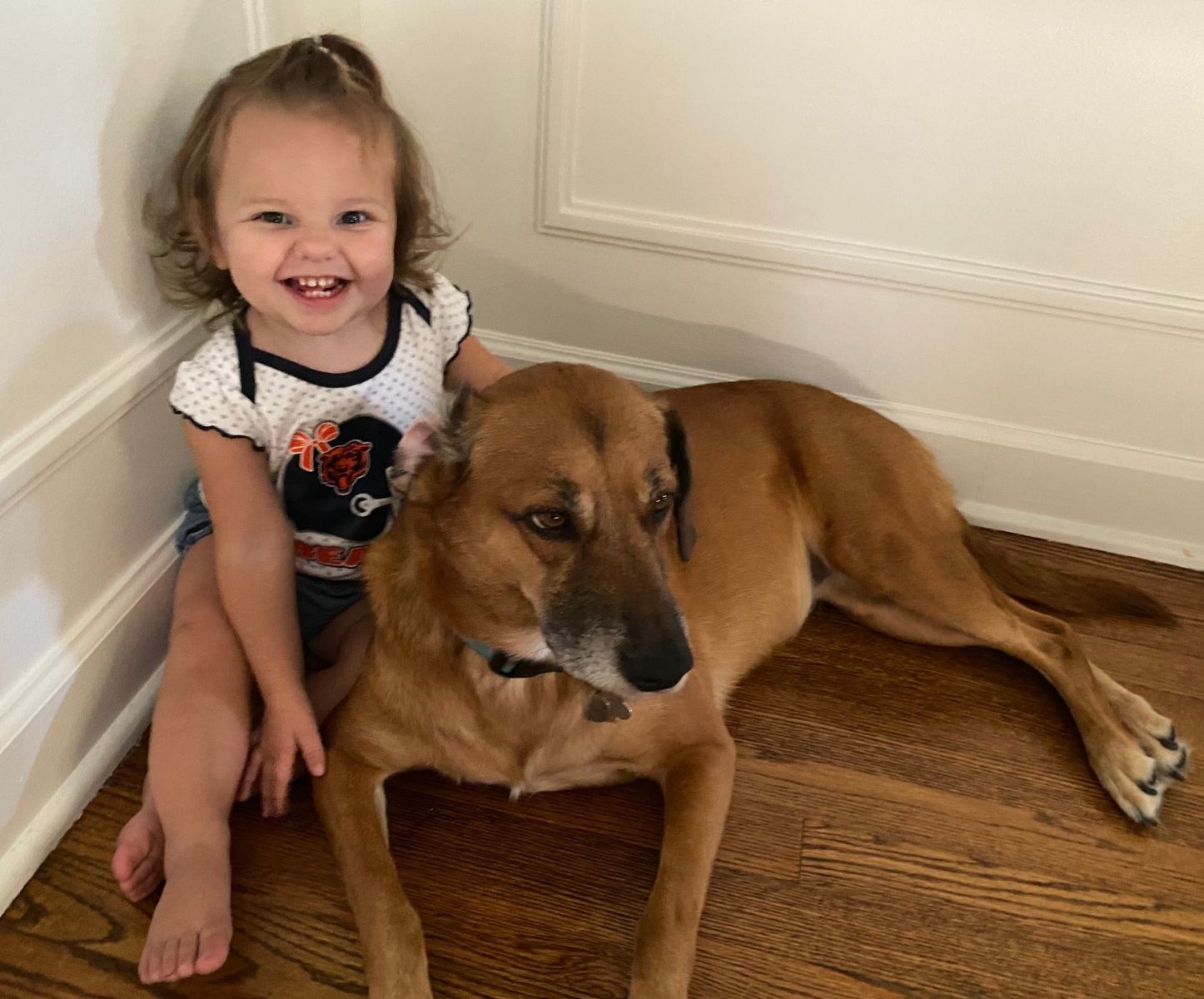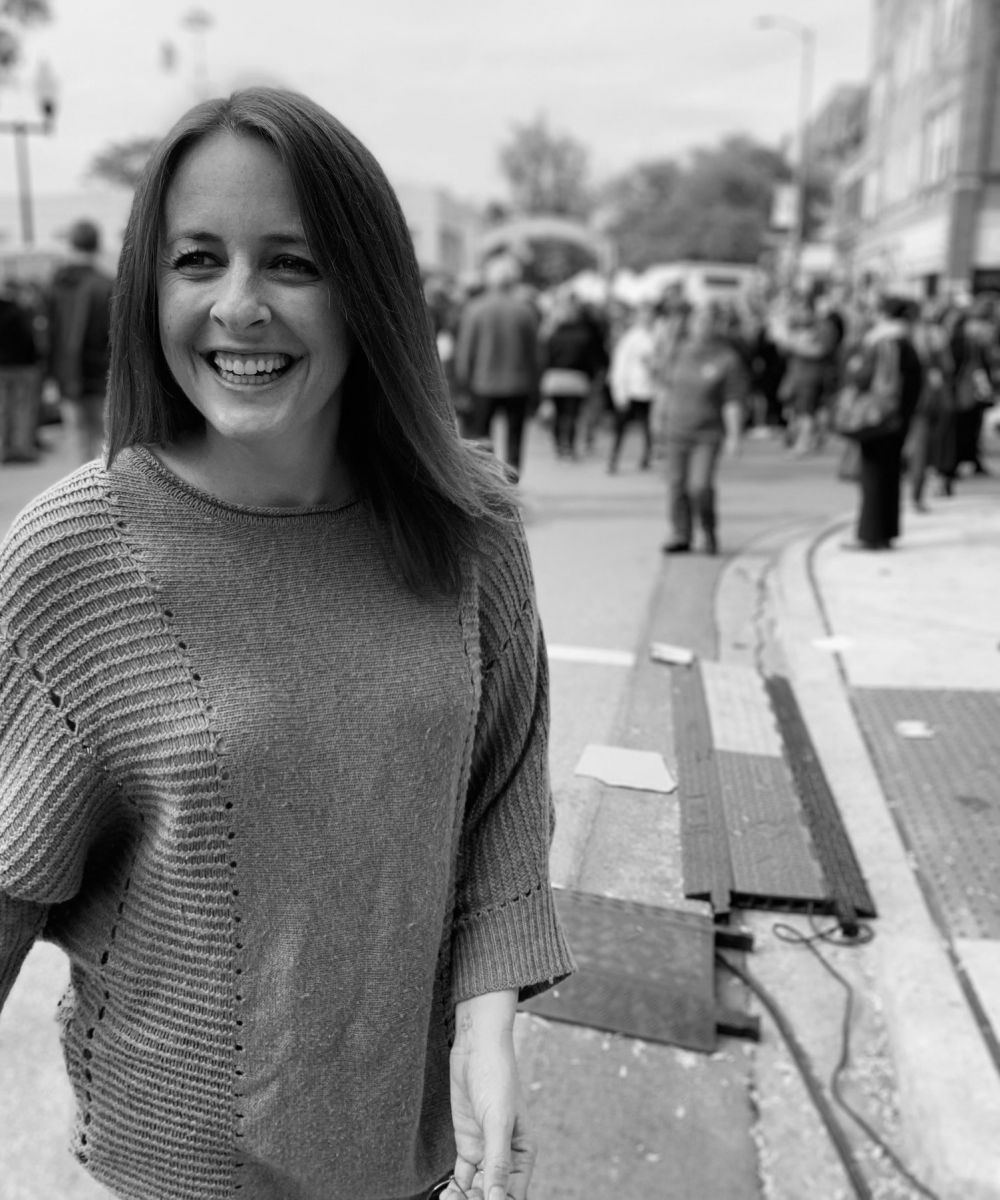 Meet Kaitlin:
I was raised in the west suburbs of Chicago. I am the oldest of four with two sisters and one brother. I share a tight bond with my siblings. This started at a young age and was made possible by our amazing parents.
We grew up chasing each other and our dog around the house and making home-made movies. One of my favorite childhood memories were yearly vacations to Michigan with close family friends. I was always playing sports including basketball, track, volleyball, gymnastics, swim team and soccer. I also played the clarinet and piano.
My love for the city and the people always drew me back to Chicago. I studied Communications in college and my path, by chance, brought me into the insurance industry. When I'm not working, I spend my time with Lincoln and Clint, hanging out with friends and family, volunteering for the American Cancer Society, and enjoying life. Clint and I have been through a lot in our short marriage, but it has only made us stronger. I am so lucky to have him and Lincoln.
Meet Clint:
I was raised in a small town in central Illinois by two of the greatest people I know. My parents were high school sweethearts and recently celebrated their 42nd wedding anniversary. I have two younger brothers, Chris and Cary, and enjoy a close relationship with each of them. Chris has been dating Emily for a few years now. Cary and his wife, Jordan, have a daughter named Elaina, who is 2.5 months older than Lincoln. They are expecting their second child, a boy, in April 2022.
After graduating from college with a bachelor's degree in Business Management, I realized the rural life wasn't for me. I was able to find a job in the Chicagoland area and moved north. I work as a Claims Manager in the insurance industry, which has provided me with wonderful opportunities (including meeting Kaitlin).
I enjoy staying active, participating in recreational softball, basketball, and volleyball leagues. Kaitlin's siblings are part of these leagues, too. I also enjoy playing golf during the summer and watching football, basketball, and golf on television.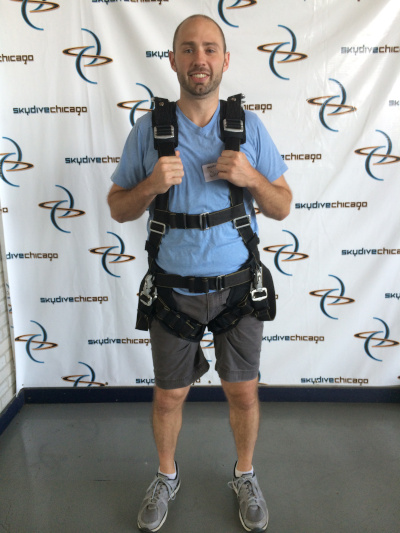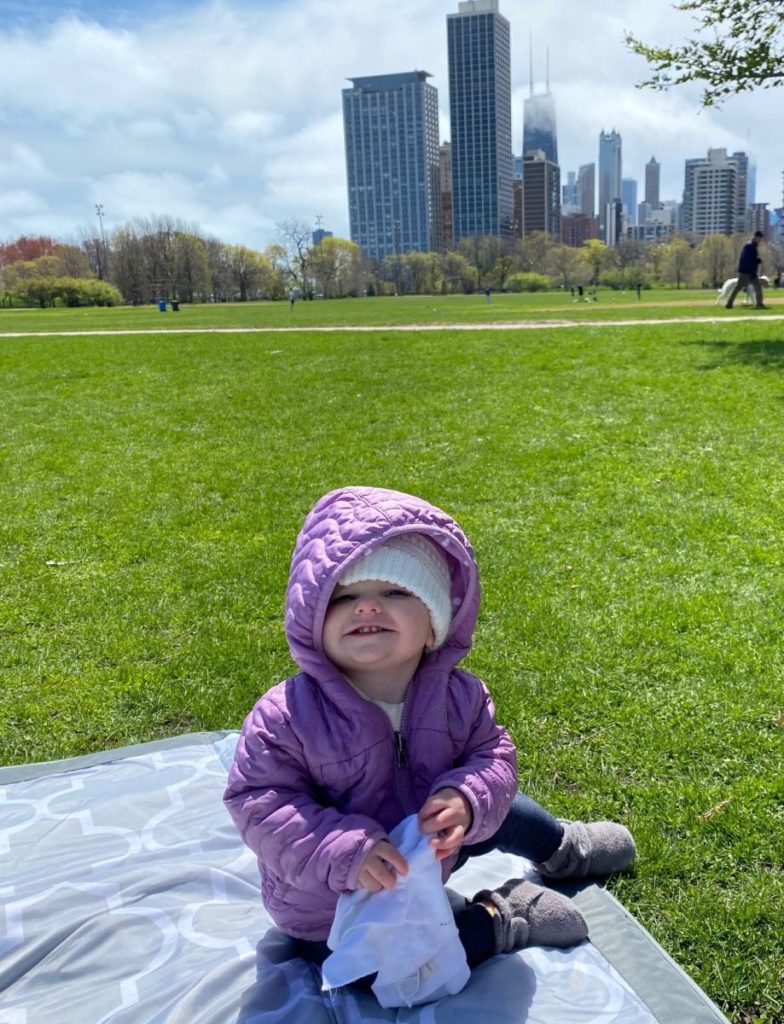 Meet Lincoln:
Lincoln is the greatest joy of our lives. She is so funny and sweet. She has a heart of gold and brings out the good in people. She loves to color, play with her dog, and organize everything. And of course, she has made friends with all the kids at daycare.
She absolutely adores her cousin. It is going to be great seeing her grow up with her sibling and cousins. With the way we've seen Lincoln interact with other kids, we know she's going to be a great big sister.
Lincoln has brought so much joy to our lives. We love seeing her with her aunts, uncles, and grandparents. She has truly made our world a better place. She is constantly teaching us how to be better.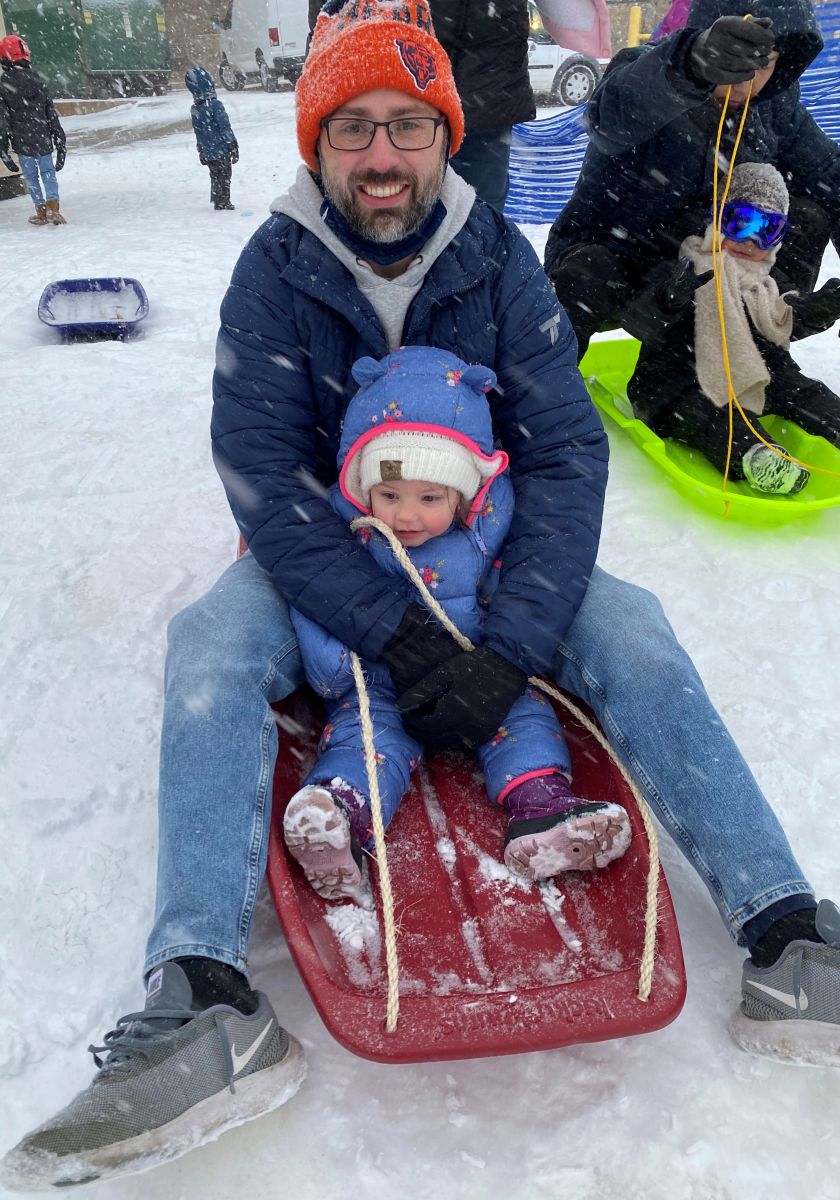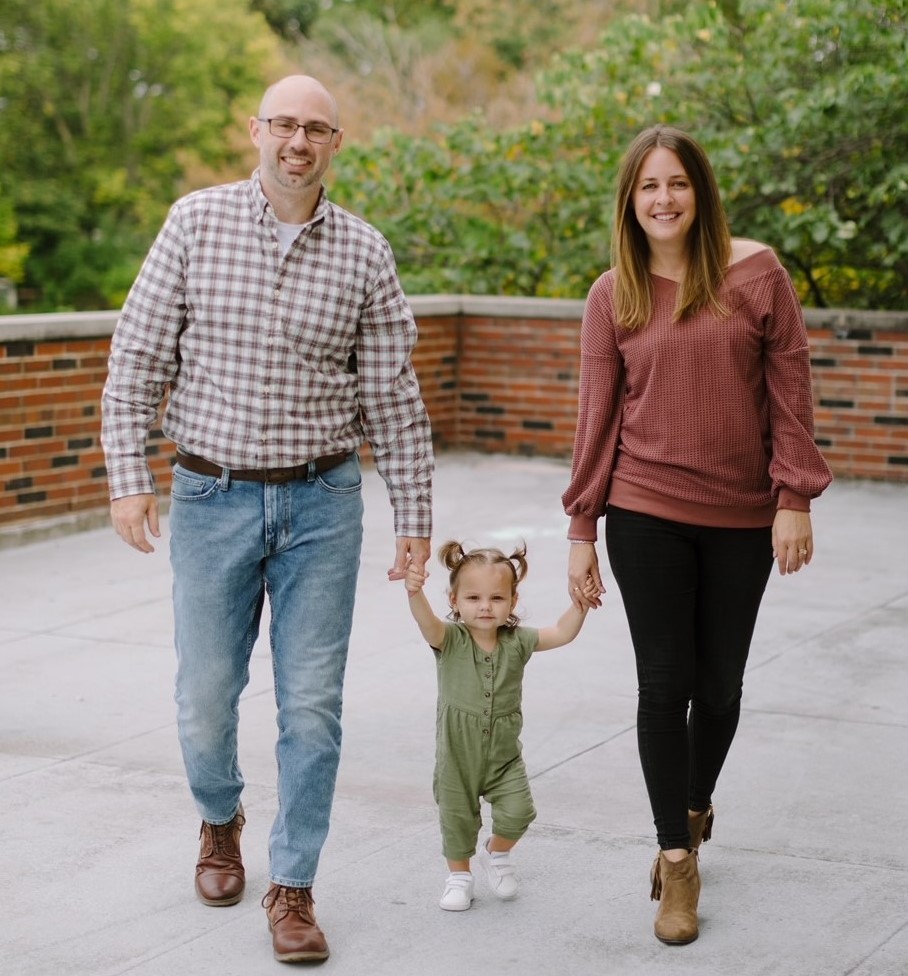 Our Promise:
We promise to love and support your child with everything we have and encourage them to become the person he or she was meant to be. We will give this child the opportunity to see the world and grow to understand different cultures and lifestyles. We promise they will be given every opportunity to be successful in life and support them each step of the way.
We look forward to getting to know you and answer any questions you might have. You can reach us directly by emailing ClintAndKaitlinACFB@gmail.com or contact our adoption counselor, Linda Fiore by texting/calling (773-919-5702), or e-mail (Linda@centerforfamily.com). She would be happy to answer your questions, too. We cannot wait to hear from you.
Gratefully,
Kaitlin, Clint, and Lincoln