We are Jon and Liz! We're hoping to become adoptive parents and to meet someone incredible like you. As an expectant mother, we are sure you are reading this and thinking about making one of the most important decisions of your life. You are probably reading this because you are looking for open, loving and trustworthy adoptive parents to raise your baby. We are writing this to you because we want to give your baby a home to grow up in surrounded by people that love him or her.
So, how did we get here?
A few years ago, we decided it was time to start a family. Like many couples, we expected everything to go smoothly. After about a year of trying to conceive naturally, we decided to pursue different types of fertility treatment. Even though we were unsuccessful with fertility treatment, our desire to be parents never dimmed. Adoption was always in the back of our mind and we are committed to being amazing parents.
In 2018, we adopted a beautiful baby boy named Dominic. He is the inspiration that keeps us going and adoption is something we openly embrace and wish to pursue again.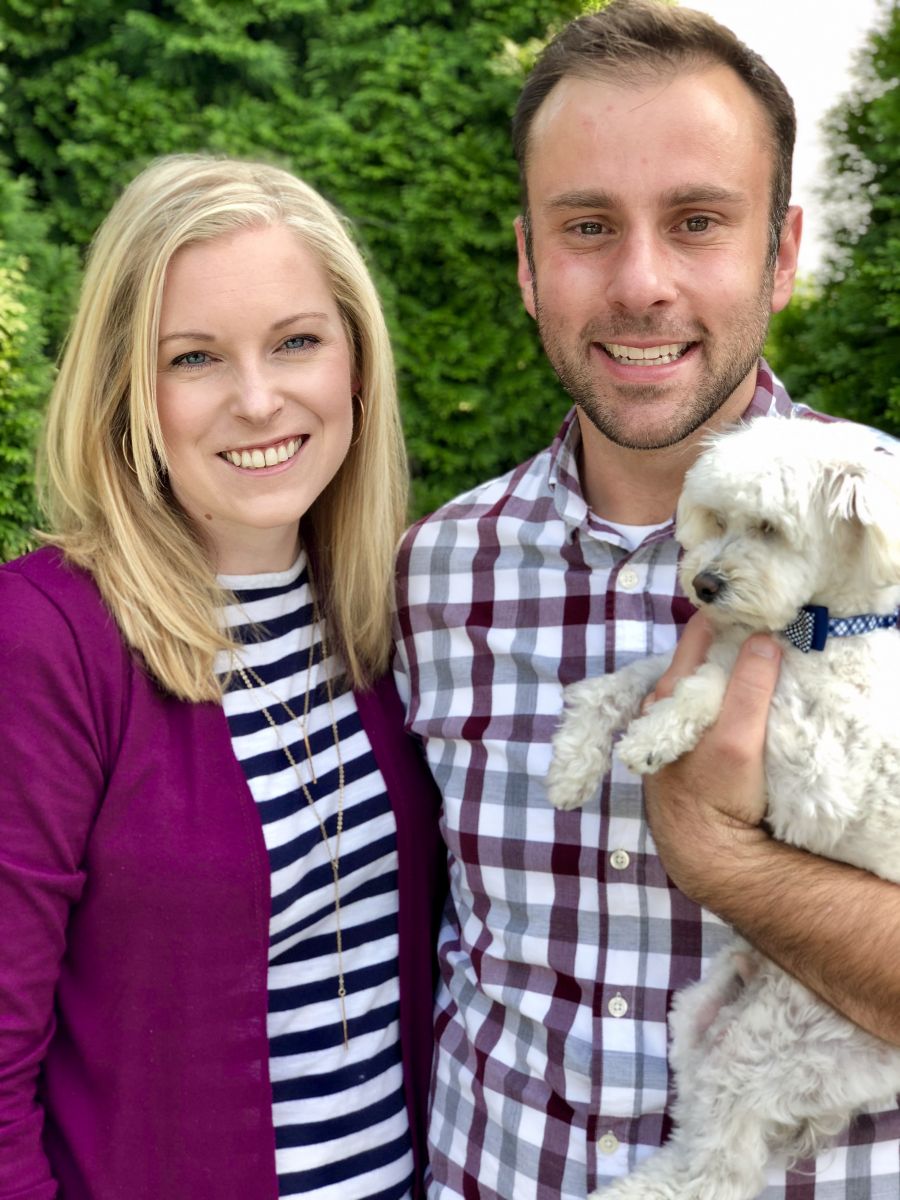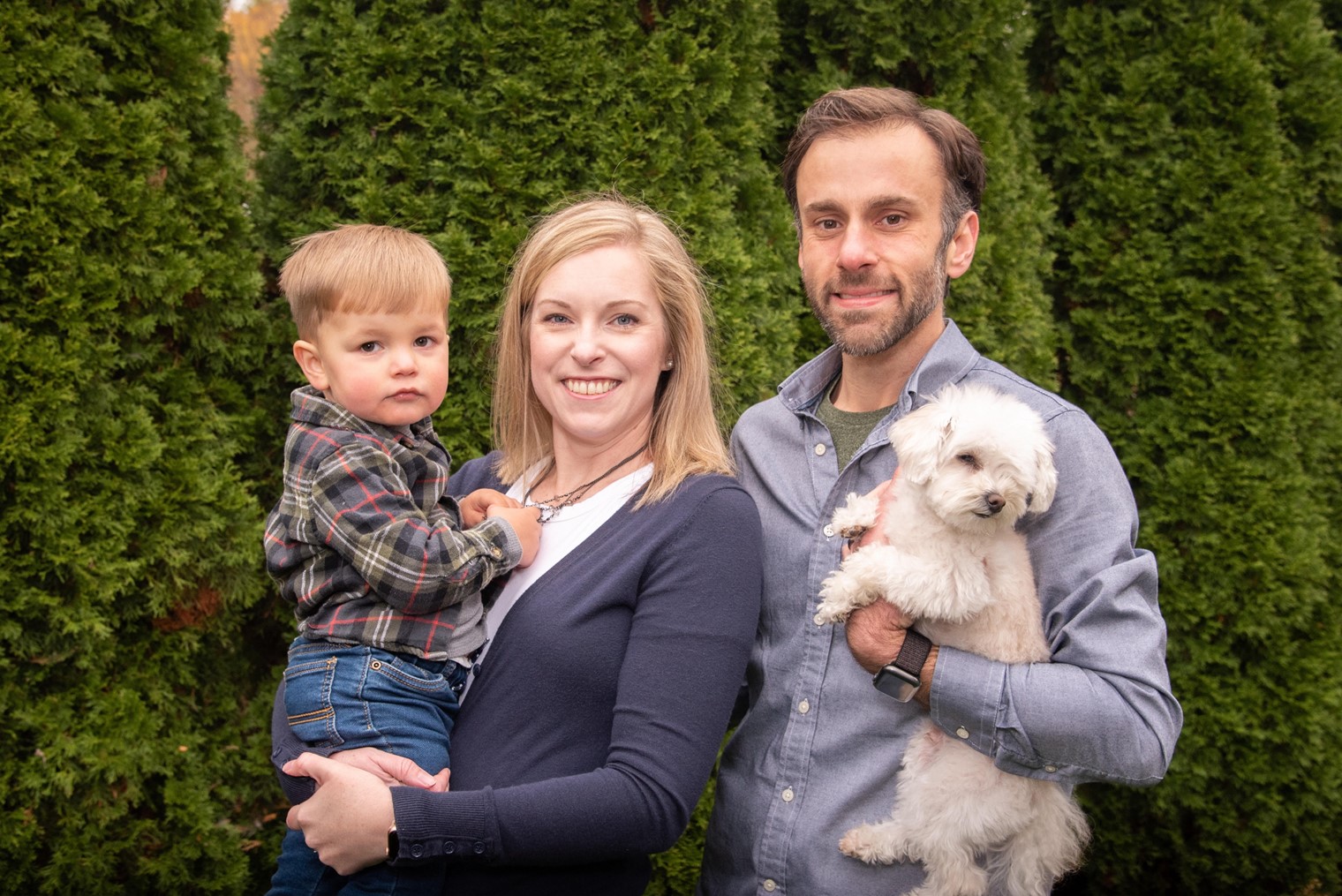 A little bit more about us.
We were both in the marching band (Liz played the flute and Jon played the trombone). Yes, we were both band nerds! We started dating after high school and our relationship grew from there.
We enjoy traveling whether it's a week-long vacation or a long weekend away. We went on a road trip to Yellowstone National Park and the Grand Tetons early in our relationship. That trip made a lasting impression with us and we cannot wait to take our children on a similar trip to experience such an amazing place. More recently, we have traveled to several destinations in Mexico, Puerto Rico, Hilton Head, SC, Newport, RI and Hawaii.
We go camping with a large group of friends and family several times a year. Recently, members of our family purchased a property near the Wisconsin River. Together, with friends that own a property nearby, we are all able to enjoy each other's company and pass on this tradition to Dominic and his future sibling.
Our Home
We live in a neighborhood in the northwest suburbs of Chicago. We bought our house in 2011 and live within 15 minutes from both of our parents. The house itself is a ranch with 3 bedrooms and 2 and half baths. Our neighborhood is full of kids and there are always fun festivals to attend within walking distance throughout the Spring, Summer and Fall.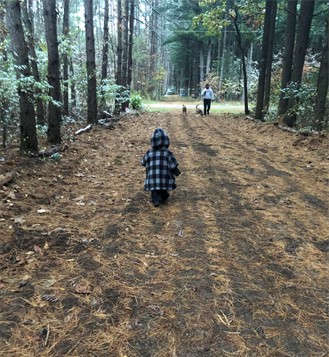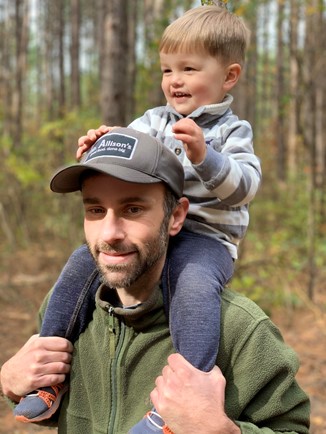 Meet Jon (written by Liz)
There is no doubt that Jon is one of the most honest, friendly and independent-minded guys there is. He enjoys subjects related to history and science fiction mostly. He is always on the look-out for new movies and the latest technology. In all, he owns over 100 movies that we watch (and re-watch) from time to time.
Jon is an only child but he is not the stereotypical only child. He is loyal to the ones he loves and always willing to look at what is best for both of us instead of just himself. He has always been very mature, independent, and patient. He was born in Texas, lived in Indiana and then moved to the Chicago area with his parents while in junior high. His parents live locally, while his extended family mostly live in Kentucky.
Dominic loves his Dad so much. It is my greatest joy to see Dominic laughing uncontrollably with Jon. Whether they are playing in the snow or reading a book together, you can see the love they both share.
Meet Liz (written by Jon)
Liz is a great person because she is open, honest and positive. She loves topics related to history and shows like Downton Abbey and Band of Brothers. She loves to laugh and have fun with family and friends.
Liz is the oldest of four children and loves when they can all get together. She has a large extended family so holidays are usually crowded but she wouldn't have it any other way. Her parents and all of her siblings live locally as well as many extended family members. Once you get to know Liz, it is obvious how much she cares about family and friends. As a nurse, she is compassionate and cares about the well-being of others.
Liz is an incredible mother. She brings out the best in all of us together as a family. When I watch Liz interact with Dominic, I see the happiness in his eyes.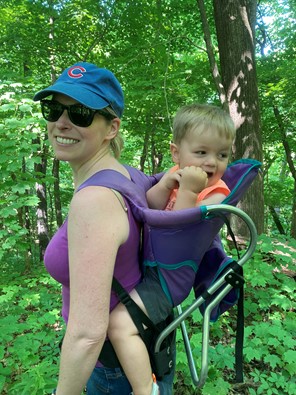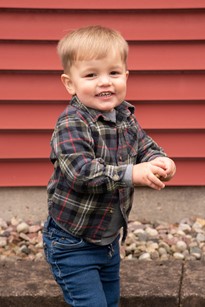 Meet Dominic (written by Liz & Jon)
Our beautiful energetic son is 2 years old and he has been our inspiration from Day 1. We met Dominic's birth parents only 72 hours before he arrived and found that in that short amount of time, we had a genuine connection. We continue to have an open relationship with his birth family. Dominic loves Mickey Mouse, Toy Story and any type of truck. He has a new cousin (only cousin) named Gus and is in love with him. Dominic is always trying to give him hugs and asking to hold him. We are looking forward to seeing Dominic interact with a new sibling in the same loving way.
Our dog Gibbs
In December of 2015, we added Gibbs to our family. He is a loving dog who has touched us in so many ways. Both of us grew up with dogs in our families and Gibbs is a great companion to have. He loves to cuddle and give kisses (even if you don't want them). It's been great to see Dominic and Gibbs play together as Dominic has gotten older.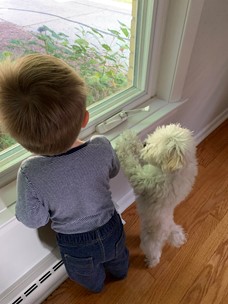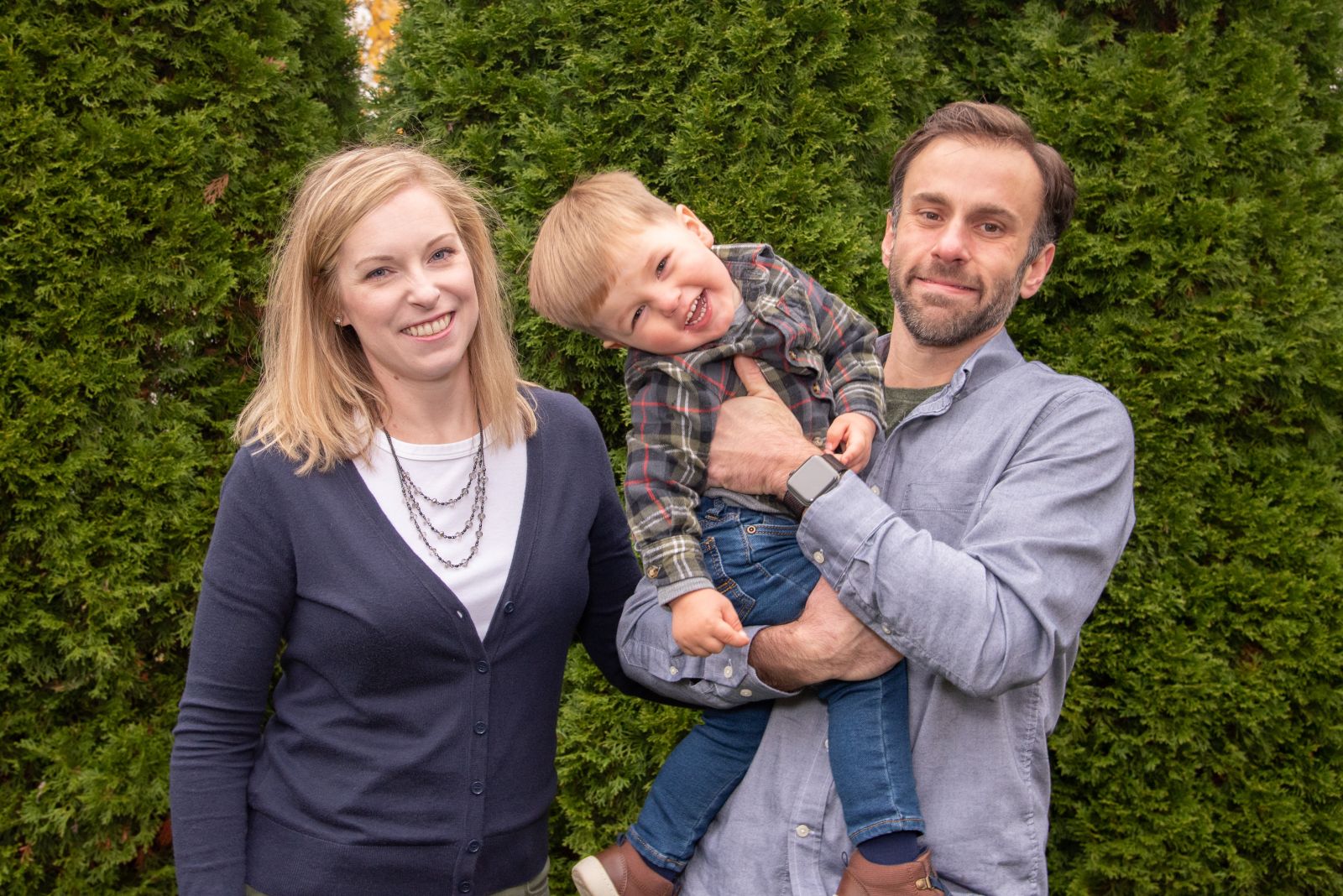 Our Commitment
We are committed to giving a child a wonderful home to grow up in with loving parents, an older brother and a fluffy little dog. Our extended family welcomed Dominic into their lives without ever questioning whether he belongs. Their reaction was overwhelmingly positive and immediate. He became a son, grandson, great grandson, nephew and cousin. There is one title missing: big brother.
Our family respects the privacy that Dominic's birth parents deserve. We are committed to your privacy as well. At the same time, we wish to be a part of an open adoption that keeps communication going.
Above all, no matter what this world throws at us, we are committed to putting your child (and Dominic's) well-being front and center. Their happiness and success mean everything to us as parents.
Thank you for taking the time to read our profile. If you would like to reach us directly you can email us at LizandJonACFB@gmail.com. You can also reach our adoption counselor, La'Shea Gibson, by email at Lashea.centerforfamily@gmail.com or by calling/texting her at (708) 320-8630.
Sincerely,
Liz, Jon, Dominic & Gibbs