Thank you for learning about us as you consider this important decision for you and your baby. We're honored you're reading our letter. There are no words to express the love and joy in our hearts as we wait to welcome a child into our home and you into our lives. We'd look forward to meeting you and learning about you, including your hopes and dreams for your child. We hope this begins a lifelong relationship and can share in a level of openness that makes you comfortable.
We love being parents. It's a privilege we don't take lightly and a role that hasn't come without struggle. Shortly after marrying, doctors said fertility treatments were necessary to build the family we want so badly. We chose adoption instead.
In 2013, our first dream came true when our son Zachary joined our family. Today, we hang on to our dream, hoping to adopt again. Please know our parenting style is simple; we will love your child unconditionally, and provide him or her a secure, nurturing, and loving home in which to grow and thrive.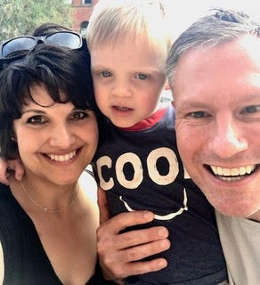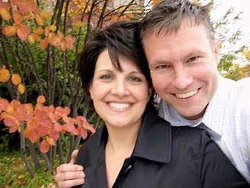 About Us
Ours was an office romance years in the making! Michelle tried her best to avoid Jeoff around the office, while Jeoff made up excuses to talk to her. As our jobs grew, we ended up working closely together. After 3 years, Jeoff started to win Michelle over with his charming ways. We've been happily married since 2010. We're best friends and each other's biggest cheerleaders.
We're close to our family & friends and your child will be loved beyond words by us, a big brother, two sets of doting grandparents, aunts, uncles, and many (many) cousins and friends – some who were also adopted. We love the outdoors, cooking together, and spending time with family and friends.
We read lots of books and build cool forts. We traveled a lot before becoming parents and couldn't be happier that today, our lives are set up in a way that's best for our young (hopefully growing) family. We love activities that allow kids to discover and learn. Some of our adventures include exploring parks, zoos and museums. Zach and Michelle go to music & sports classes and the Thomas and Friends Train Adventure Day was great! Fall means pumpkin patch time and summertime is blueberry picking season!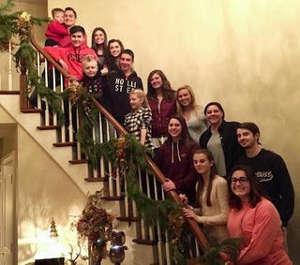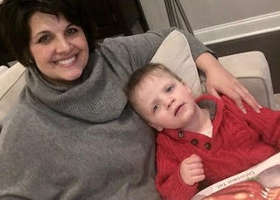 Meet Michelle (by Jeoff)
Michelle's a wonderful wife, a caring, affectionate mother and a thoughtful, considerate friend to many. When we met, I noticed her big, sparkly eyes and beautiful smile. I couldn't turn away. She has a quick-wit and a dry sense of humor. No one makes me laugh like she does!
Michelle sees the best in everything, never over-reacts and has a good perspective on what matters most. Having experienced a few adoption matches fall through before Zach was hard, but the day Zach was in our arms, Michelle reminded me that those experiences lead us to our beautiful son.
Michelle was very career-focused with a great position in HR…until Zach joined our family. Then she chose to be a stay-at-home mom and never looked back. She cannot wait to be home with a second child, too.
Michelle's large, close-knit Italian family live nearby. Growing up, she learned family is love and love is everything. Our entire family can't wait to shower your child with love, just as we do with Zach.
Meet Jeoff (by Michelle)
Jeoff's friendly, outgoing, and the most positive, encouraging person I know. He's ALWAYS smiling! He's a supportive, loving husband and a wonderful dad. He's been my rock, especially during our adoption wait, telling me how much he believes we'll be parents again. He's the best!
Jeoff has built a successful career in human resources. He's still working for the same company where we met. He's smart, hardworking, and yep…very loyal – both at work and home. Recently, the company reorganized and 10 colleagues were losing their jobs. Jeoff worked tirelessly, making sure everyone found a new position within the company. This is just one example of many that speaks to the type of person he is.
Jeoff is a warm, silly, affectionate dad and a great family man…and he cooks, too! He has an enormous heart, not to mention boundless amounts of energy and cannot wait to be a dad again.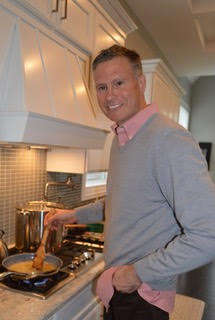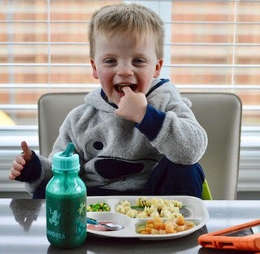 Meet Zach, The Big Brother
We were thrilled and humbled when Zachary joined our family in 2013. He amazes us daily and is a happy, funny, and affectionate little guy. At bedtime, we talk about the favorite parts of our day, read books, and snuggle before prayers. Zach includes his future baby brother or sister in his prayers and is so excited to be a big brother. He wants to give the baby kisses & cuddles and make the baby giggle. We know he will love his sibling with all his heart.
Our Home
We live in the suburbs of Chicago. Our family-friendly town has great schools, a ton of fun parks and is filled with young kids for great play dates. Our backyard is perfect for running through the sprinkler or playing on the swingset. We love our home because there's lots of room to grow, play and be together as a family.
We want our children to have a happy, fun and carefree childhood just as we did growing up.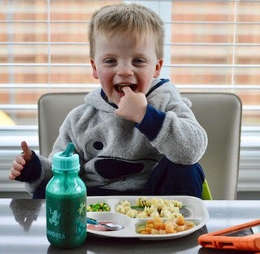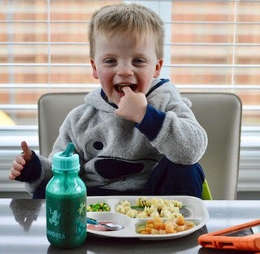 Our Promise to You
We promise to adore and cherish your child. Forever. We will give him or her every opportunity possible and will encourage your child to become all he or she can be. We will celebrate and protect your child and most of all, we will love your child unconditionally.
We promise to always honor and respect you and your decision. Your child will know your strength, love and care in choosing a family.
We cannot imagine how difficult it must be for you right now. We are here to support you and show you our lives. Hopefully, this letter gives you a sense that we're loving parents who will dedicate ourselves to your baby's safe, secure and happy future.
If you think we can be a part of your plan for your child, or if you would like to talk with us about the possibilities, please contact our adoption counselor Maggie Benz:
Toll free: 800-869-1005
Text: 847-336-6346
Email: Maggie@centerforfamily.com
You can also reach us at michelleandjeoffacfb@gmail.com.
With Love and Support,
Michelle & Jeoff