Hello,
I am Jen, a happy, active 34-year-old attorney living in Chicago. I am eager to welcome a child into my life – to share the joys of life (big – hiking the coast of Italy – and small – snow angels and hot chocolate!) and to offer support through all life's challenges. My life journey has not yet included marriage, but I have so much love to share with a child and have been blessed with the resources to support a family that I have chosen to begin my family through adoption. I hope by learning more about me you will see that I will give your child a life filled with love, laughter and support for pursuing their dreams – whatever those may be!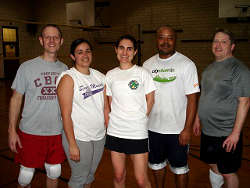 My Life
I grew up in a small community in Michigan but have lived in Chicago for 10 years. I often return to my hometown, so I enjoy both the benefits of being a member of a tight-knit community and the diverse opportunities available in a big city. I will be able to share with my child the fun of a small-town Memorial Day parade while also introducing them to the multiple cultures celebrated in Chicago. I have been an athlete all of my life and still play volleyball regularly. I am an avid runner, enjoying runs along Lake Michigan as well as exploring new areas on foot when I travel. My running counter-balances my love of cooking. I have many happy childhood memories of baking cookies with my mom and brother; an experience I enjoy sharing with my nephew now. I look forward to sharing family recipes (my mom's lasagna!) with my child.
I enjoy spending time with friends, which now often involves outings to parks or ice cream parlors with my friends' children. My friends' children even ask me to read pre-nap stories! I also like to spend time at home with a good book or favorite movie. I recall my mom reading books to my brother and me and curling up with us under a blanket to watch a movie – I already have a few classics picked out to share with my child!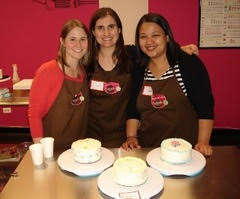 I am a corporate attorney, but my family, friends and enjoying life are my priorities. I have developed a career that will allow me to be an active participant in my child's life – attending special events as well as being there for dinner every night. I plan to take several months off at the time of adoption and to engage in-home help to care for my child when I return to work. My family will also be regular care-givers, so my child will benefit from multi-generational relationships.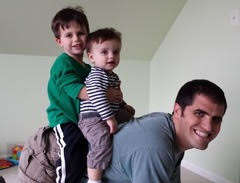 My Family
I always have been very close to my family. Although my mom, brother and I tease one another, we always support one another through life's challenges. We are providing that same kind of support to my nephews and are eager to welcome another child into this loving environment.
My brother, Steve, and his wife, Laurie, live nearby and we see each other several times a week. They are wonderful parents to two sons, Morgan, three, and Jacob, one, getting involved in every aspect of their lives – learning the name of every toy train, rough-housing with them and reading bedtime stories. My brother will be an important part of my child's life and I cannot think of anyone who would be a better role model or more loving uncle!
I enjoy watching my nephews develop their own (very different!) personalities. Whether we are playing at a park, reading a story, or singing at the top of our lungs, I cherish every minute. I know that my nephews will be wonderful cousins to my child! My nephews always excitedly talk about visiting Grammie's house and my mom is excited about welcoming another grandchild to the family.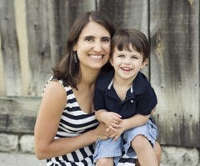 Not only is my mom an excellent grandmother, but she is the best mother and friend to me. We talk daily (often several times a day!) and see each other often. Whenever I encounter a problem or receive news of a success, my mom is the first person I want to tell. This is the type of relationship I will try to build with my child.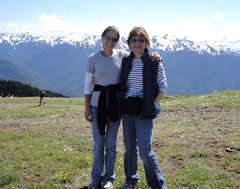 My Home
I grew up in a warm, cozy home that always was a joy to return to and have done my best to make my home the same. I remember the first room I decorated (which, at age 5, was all pink) and look forward to decorating my child's bedroom with him or her. I live in Chicago, a short walk from Lake Michigan and several parks (favorably reviewed by my nephews). The neighborhood is very diverse – home to families of every race and ethnic background and a variety of family-friendly activities ranging from baseball games at Wrigley field to children's museums to summer music festivals.
My Hopes and Dreams
Like any parent – like you – I have many hopes and dreams for my child. Most, I want my child to have a life full of love, laughter and happiness. In my family, education was always valued so I plan to ensure that my child has access to the best schools, but I will also nurture my child's other interests, whether athletic, artistic or otherwise. Whatever my child's dreams and goals, whether to be a train conductor (my nephew's current ambition) or a doctor, I will encourage the pursuit of those dreams and be there to support my child throughout the entire journey. I will share with my child the story of their adoption, letting him or her know that your decision to place them for adoption was driven by your hopes and dreams for them.
I am so unsure how to communicate on paper the great love I have to share. I can only imagine how difficult it must be for you to determine who will provide a loving, caring home and life of opportunities for your child. I am ready to meet with you and share whatever information you need to help you in deciding what is best for your child.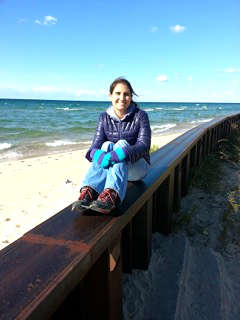 Please contact me through my adoption counselor, Maggie Benz at: 1-800-869-1005. You can also email Maggie at Maggie@centerforfamily.com or text at 847-366-6343. You may also reach me directly at jenacfb@gmail.com.
Warmly,
Jen