Dear Expectant Mother,
Thank you for taking the time to learn about us. We hope that — after reading this letter–you'll see that we are a fun-loving and unique couple with a lot of love to give your baby. We have great admiration for you, knowing how difficult it must be to even consider placing your baby for adoption.
Words cannot begin to express the respect we feel for you, and we hope to show you the appreciation, honor and support you deserve. It's important to us that our child knows where he or she came from and understands that their life has been shaped by love from the very beginning.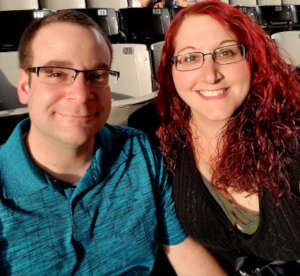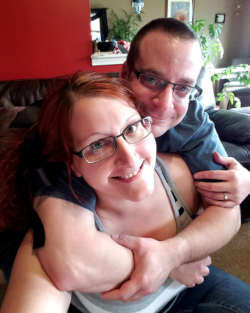 About us:
We are Jen and Steve, a young couple (both 35) living in Northwest Indiana who have been together for four years. For two people who generally would rather talk about anything other than themselves, pouring our collective life and heart on these pages is not a simple task. But the motivation is powerful and the sentiment genuine.
We are fortunate – we both come from stable and loving families who have supported us throughout our lives. We own our home with a private yard in a peaceful and friendly neighborhood. Our neighborhood has a walking path and the streets are often filled with young children playing and couples with their dogs.
We've always known we wanted to have children but are not able to have biological children. Jen was diagnosed with severe endometriosis when she was 15 years old and since has been through multiple surgeries resulting in infertility. We have a lot of love to give and are very excited to start our family through adoption.
We enjoy being active, spending time outdoors, traveling and learning about new places and cultures. We live life to the fullest but feel there is still a piece missing that only a child can fill. We are ready to provide a loving and encouraging life to a child – exploring, playing, learning and growing together.
Your child would be surrounded by loving grandparents, extended family, and friends. We are very close to both our families. Both sets of our parents are happily married and live within 15 minutes of us. We have family gatherings several times a month and our family is a regular part of our lives. They can't wait to have a new grandchild (first grandchild on Jen's side, third on Steve's side). Steve's niece and nephew, 11 and 13 years old, love to have sleep overs and video game nights whenever they are in town.
We love traveling and experiencing all of life's wonders such as hikes in nature, rock/crystal hunting, and skipping rocks across ponds. We are looking forward to seeing our child's face light up at Disneyland or Universal Studios as they experience the magic of wonder, just as we did.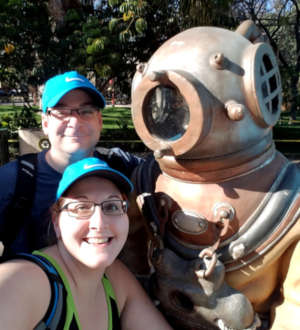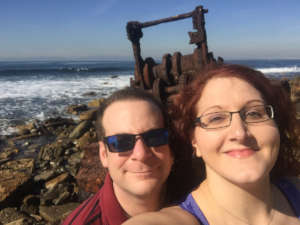 About Steve written by Jen:
Steve comes from a wonderful family. He is the second to youngest of five children (three sisters and one brother) and has a huge loving extended family. I know that Steve will be a tender-hearted dad who will want to teach our children about all the joyful things he has found in his life. He'll share his intense love of reading books such as A Wrinkle in Time, and teach our child how to self-build a computer or make a stained glass fixture.
Steve has a heart of gold. He is talented beyond measure and smarter than anyone I've ever met (he has a degree in Biology and a Masters in Engineering). He works as a Controls Engineer where he writes programs to automate manufacturing equipment.
He will be the cutest, nerdiest dad on the planet. You know the kids who are so embarrassed by how "uncool" their dad is but secretly love every second of his funny personality?
Steve is handsome and charming; he loves genuinely and looks for nothing in return. Simply put, I'm the luckiest gal in the world to have him as my husband and he is going to be the best father.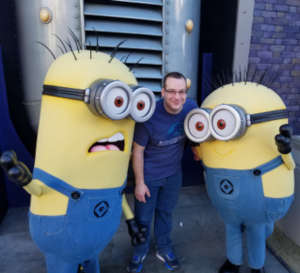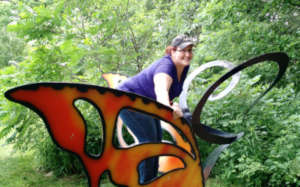 About Jen written by Steve:
Jen is the middle child of three, and the only girl. Family is very important to her; she always makes time to see her family and regularly calls those that live further away. She's also a very healthy influence on our families, encouraging everyone to join her for workout classes, going to the gym, or biking outside.
Jen is the most positive person that I've ever known. When she sets her mind to something, she doesn't let anything hold her back and she encourages me to be the best person I can be. I know she'll make a wonderful mother because she motivates those around her in the same way without any judgment or criticism, only patience and persistence.
Jen is beautiful, caring, and smart (she has bachelor and master degrees in engineering). She works as a quality engineer for a medical device company.
Jen gets very excited around holidays and loves celebrating and decorating for them. Every Easter she insists setting up an egg decorating station and dying eggs together. During the summer, we love having our families over for cookouts. Our favorite holiday is Halloween, which wouldn't be complete without our miniature Halloween town and our new Halloween tree (which then later gets redecorated for Christmas).
When I think of Jen as a mother, I think of the wonder that she will unlock in the imaginations of our children. I see her working on craft projects, inspiring our kids to see ordinary objects in new ways as part of a unique project. Never afraid of getting dirty, she will be the mom playing with our kids on the playground, building sand castles, making mud pies, and swinging on the swings.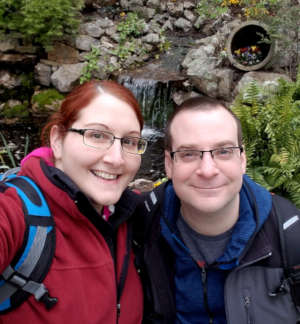 Our Promise to You:
We can't even imagine how difficult this decision is for you, but we promise that we will love and cherish your child unconditionally and he or she will be raised in a supportive, fun, and creative household. Your child will always know of your deep love and how you made this difficult decision, wishing that he or she would have the best life possible. Your choice to take this brave journey humbles us; we look forward to getting to know you and talking about what the future may look like.
Please contact us directly at JenandSteveACFB@gmail.com or call or text our adoption counselor, Tobi Ehrenpreis, for more information about us: 847-366-6351.
Wishing you all the best,
Jen and Steve