How To Choose the Best Adoption Agency in Indiana and Illinois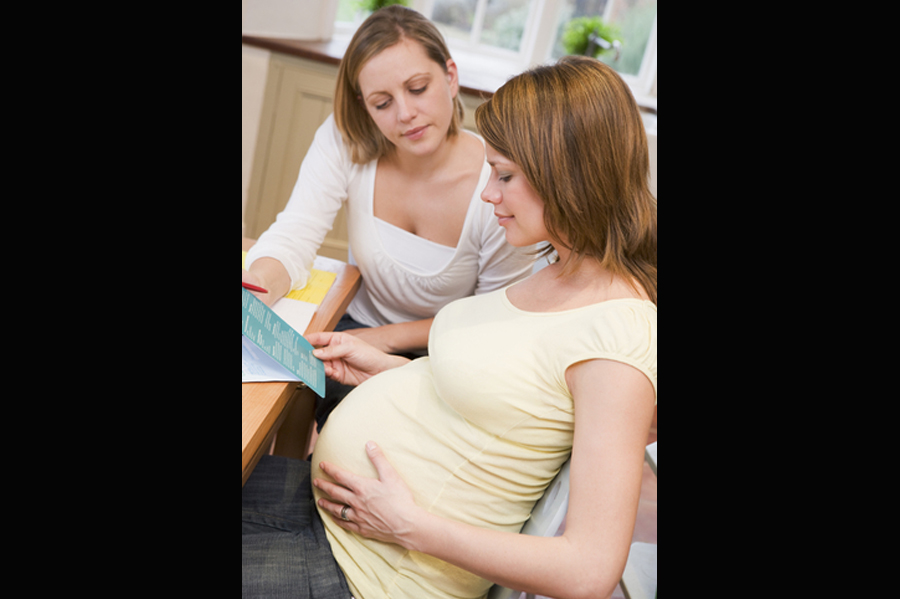 Choosing an adoption agency can be a harrowing experience, but a very important one. Adoption scams are not common, but people who work with online and non-licensed individuals are more likely to experience problems. Not everything you read online is credible so be careful when choosing your online resources.
What you should know about adoption when browsing the internet for adoption information and resources.
Not all advertisers are licensed to place children for adoption. Even if they are a licensed adoption agency, they may not be licensed to place babies in your state.
Tips: Make sure you are talking with agencies that are approved to place infants in your home state. Every adoption agency should have an address listed on their website including information about their status within the state (e.g. licensed in the state of Illinois). Make sure that their services are available locally. Some advertisers may offer to fly you to another state to meet with them. This is an unsafe practice and should trigger a red flag. You should expect to meet with a counselor locally. Talking, texting or emailing may not be the best way to evaluate services. A face to face meeting will enable you to best evaluate the service and your comfort level.
Not all "agencies" are licensed and approved to place children for adoption.
Tips: Anyone can set up shop and refer to their business as an "agency". If they aren't a regulated licensed agency, the state is not overseeing their practice, insuring that they will protect you and your baby. In order to protect yourself, you should become an educated consumer asking questions and requesting copies of their license.
It is most important to find a counselor that you trust and feel comfortable working with.
Tips: You should meet with a counselor from the agency you have selected to make sure you are comfortable and confident in her. If necessary, you can request a different counselor, or you may choose another agency in your state.
A reputable agency will never pressure you to make a decision to place your child for adoption.
Tips: If you are feeling any pressure, you should discontinue your involvement with that agency. The decision to place your baby should be made by you without outside pressure or undue influence.
Is the licensed agency for-profit or not-for-profit?
Tips: Nobody should be profiting from your decision to place your baby for adoption. You will be safer with a non-profit organization whose mission is to help you find a good home for your baby. A for-profit organization may not have the same selfless mission.
While most adoption agencies are able to help expectant mothers with reasonable living or medical expenses, each state regulates how expenses are handled. In Illinois and Indiana, reasonable living expenses may be paid through a licensed in-state agency to landlords, utility companies, phone companies, groceries or big box stores.
Tips: If anyone offers you money for your baby, you should be concerned. Baby selling is both unethical and illegal in the United States.
How do I know where and how to turn for help if I am considering placing my baby for adoption?
Get a list of licensed agencies in your state. The Illinois Department of Children and Family Services and the Indiana Department of Child Services both have online listings of licensed adoption agencies in their state.
Every agency website should include information about their state licenses. If a license is not mentioned, you may assume that the advertiser is unlicensed or, at least, not licensed in your state.
Check online reviews of the agencies you are looking at. Are the reviews positive and plentiful? Reviews are one way for you evaluate an agency's services.
Gather information and use your instincts to determine which agency to work with.
A reputable adoption agency will assure you that you may change your mind about placing your child at any point throughout the process and prior to signing legal documents.
Does the agency offer local services or do you have to meet with someone who is hundreds of miles away?
Does the agency have an office where you are able to meet? Do not invite someone into your home when you are first evaluating that organization. You may meet in a public place (restaurant or library) until you feel safe and comfortable.
After reviewing online information, you may want to create a list of questions and then call a couple of different local adoption agencies. While texting is a good way to start the process, there is an advantage to speaking with the agency staff to get a better sense of how they work.
When in doubt, ask if you may speak with a birth mother who has placed through this agency in the past.
Hopefully, the tips provided in this blog will help you as you to evaluate service providers and make an important decision.
This blog is offered through the Adoption Center for Family Building, a licensed, non-profit adoption agency serving expectant parents in Illinois and Indiana. Free counseling and support and help with living and medical expenses are available to expectant mothers. For more information, visit our website at www.centerforfamily.com or call 800-869-1005.