Heather and Todd (and Hadley)
Dear Friend,
We know that considering placing your child for adoption takes amazing courage and a selfless act of love. We hope that you are finding the support you deserve to help you along the way. We are grateful that you're considering us as a family for your baby.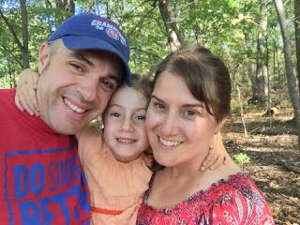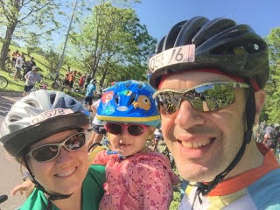 About Us
We are Heather, Todd, and five-year old Hadley, and we are all so hopeful to grow our family! We've been married for eight years, and were blessed with the arrival of our daughter Hadley in 2013. We have been unable to have a second child, and decided that adoption was the best option for our family. We've experienced the heartaches that come with infertility and a miscarriage, but it has only made us more certain of our desire to welcome another child.
You can often find us outdoors together – taking family bike rides, walks, traveling, and camping. We love music concerts, visiting gardens, and attending theater shows (kids theater too!). We enjoy visiting unique places, meeting new people, and trying different food. We also appreciate the comforts of home and like to have family reading time where we each snuggle with a book.
About Todd
I was born in Ohio and spent some time in England with my family. In grade school, we settled in Chicago (close to Wrigley Field – I'm a Cubs fan!). In high school, I knew that music would be a major part of my life. I attended the University of Illinois to study music education and became a band director. I now teach music, but it doesn't feel like a job to me – I love sharing music with young people!
When I am not teaching, you may find me on my bike riding long distances. I do several 100-mile rides each summer, and use my bike to commute to work year-round. I have done some epic rides over the years: I completed a 160-mile ride from Illinois to Michigan in one day, cycled in the Badlands of South Dakota, and even climbed the Vail mountain on my bike!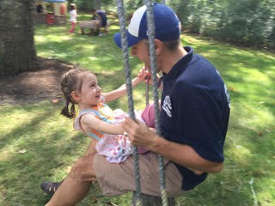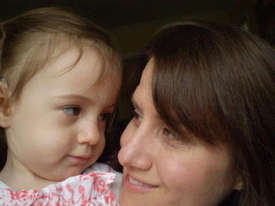 About Todd (by Heather)
I love Todd's passion for what he does. He's traveled to different parts of the world to play music, and he understands what a powerful experience that can be for kids. I've loved seeing him grow as a father – he has a big heart, loves to give hugs, and always looks out for what's best for Hadley. I know he can't wait to love another child!
About Heather (by Todd)
Heather is kind, patient, and compassionate. She is a nurturing person, helping people whenever they need it. I feel truly honored to be her husband, and I feel like I am a better person because of Heather. She brings balance to our family. Heather loves nature. Each summer, she shows her love of gardening. Our Saturdays and Sundays during the summer include visits to various farmer's markets. Watching Hadley develop some of the same characteristics that Heather lives by brings joy to my heart. Heather is an incredible mother to Hadley and will be to our next child too!
About Hadley
Hadley talks about how much she wants a baby sister or brother – she will be so excited when a new baby joins our family! She is full of joy and silliness, and loves to read books, plant seeds, cook soup and bake cookies, paint, dig in the sand, splash in puddles, walk in deep snow, and play any kind of musical instrument.
She is curious, gives bear hugs to anyone, tells great stories, sings loudly, and adores playing with her friends and cousins. She will be an affectionate and devoted big sister!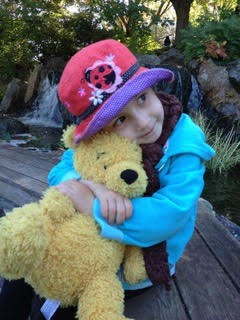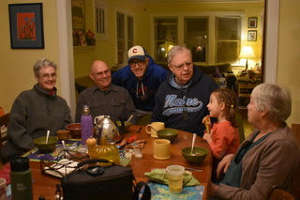 Our Family
Todd's parents live nearby. His dad is a senior home caregiver, and his mom is an artist. Todd's brother and his wife are both chefs who live near Vail, Colorado. They have four children and it's such fun when we're all together (plus, we eat really good food!)
Heather's parents live in northern Illinois in a remodeled barn. We love to take trips to the country to visit them. It's a chance to unwind in the open space. Heather's brother designs furniture and his wife owns a sewing business in Indiana. They have three children, and we plan our get-togethers around kids' sports and activities. Heather's extended family loves hiking weekends, trips to Mackinac Island, and gathering on Christmas Eve.
We have loving grandparents, uncles, aunts, and cousins waiting to welcome another child. Grandparents often join us on our excursions and celebrations, or hang out with us at home and in our backyard.
Our Home
We live in the northwest suburbs of Chicago, and we've put a lot of time and effort into making our house the home we want it to be – comfortable, welcoming, and secure. We're so lucky to live in a neighborhood with other young families, parks, forest preserves, libraries, and great schools.
Our Commitment to You
We want you to know that your child will be loved unconditionally and folded into a family that values every individual. We believe in showing respect to all people, compassion, kindness, and standing up for yourself. Our hearts are open and ready to embrace you and your baby. We will be respectful of your wishes, and want to work together regarding an open adoption. Your child will always know the depth of your love.
When we told Hadley that we were going to write you a letter, we asked her if there was anything she would like to say. She said to tell you, 'I will sing songs to the baby, and I will love the baby forever.' That seems like a perfect promise – we'll love your baby, our baby, forever.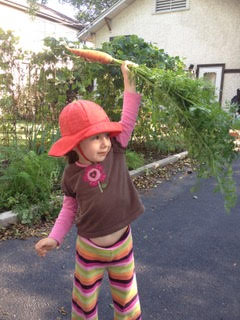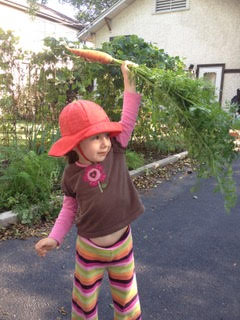 You can contact us at heatherandtoddACFB@gmail.com.  You may also contact our adoption counselor, Maggie Benz, at: Call 800-869-1005
Text 847-366-6343
maggie@centerforfamily.com
We wish you peace of mind as you consider your options, and we hope to hear from you soon.
Much love,
Heather, Todd, and Hadley