Hi, and a heartfelt welcome to our story. We are Gretchen and Nestor!
We've always felt strongly about building our family through adoption. We are both very excited about adding a child to our family and providing a loving home. Choosing to place a child for adoption is an incredibly brave decision. We fully respect and honor your reasons, knowing they are uniquely your own. We are grateful for the immense love you're showing by considering this path, and we thank you.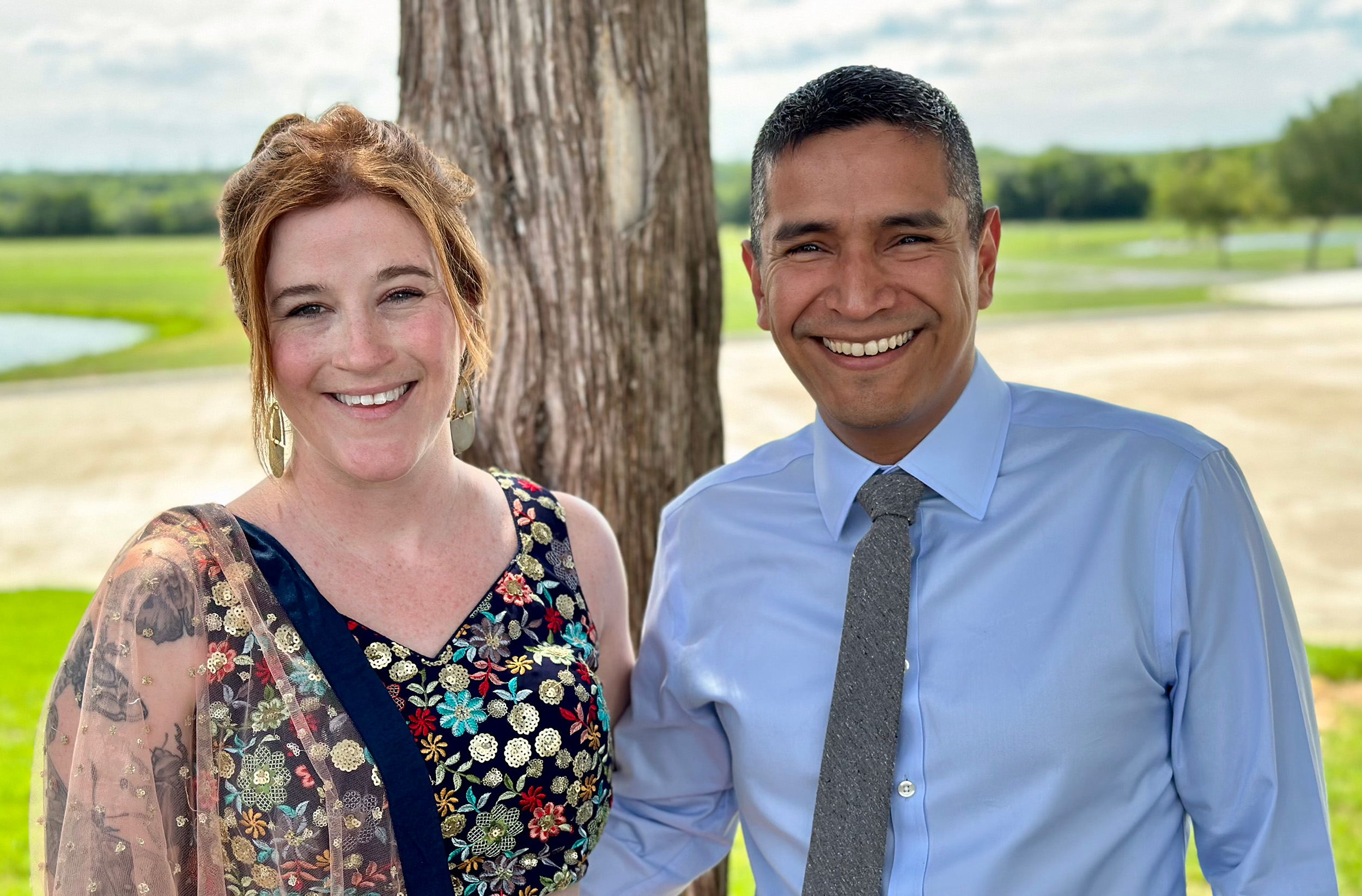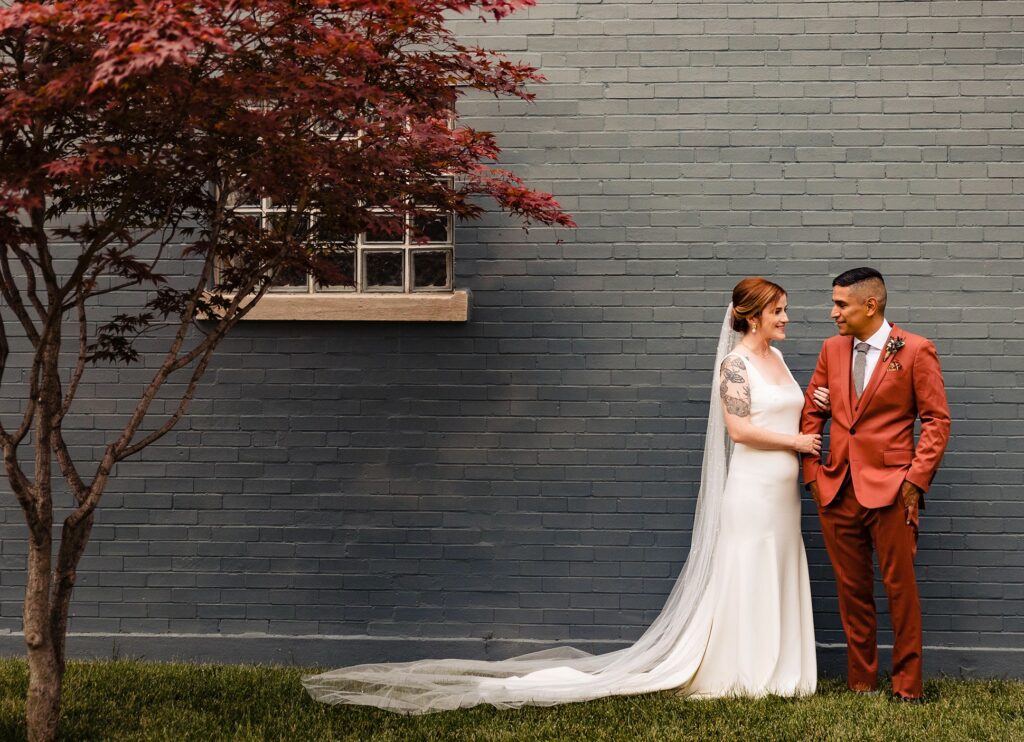 Our relationship
We've been together for over 10 years and married for two. We first crossed paths at a local Chicago bar. Nestor was there celebrating a coworker's birthday, and Gretchen was catching up with a friend, whose name also happened to be Gretchen. By the end of the night, we exchanged numbers, and we've been inseparable ever since. We're fortunate enough to be each other's best friend, always making each other laugh, think, and grow.
Prior to being engaged, Nestor was secretly working on making the engagement ring in early 2020. He popped the question in March of that year, right on our eighth dating anniversary. We got married a year later, and our wedding was the perfect blend of our family traditions. Gretchen's sister served as the maid-of-honor, one of our best friends officiated, we had a mariachi band, and we even incorporated the Mexican tradition of La Víbora de la Mar, the Sea Snake Dance, which gets everyone dancing!
We both enjoy cooking meals and watching movies on the couch with our pet pig, Priscilla. Since we both work from home, we like to take breaks together to eat and go for walks. Some of our best conversations happen during these walks! We're both really interested in startups and are always looking for ways to help the environment. We enjoy spending time with our friends, family, and of course, Priscilla.
Meet Gretchen
I grew up in a small town in Pennsylvania and moved to Chicago right after finishing college. My parents now live in Ohio and my sister moved to Chicago not long after I did to pursue graphic design. I have a large extended family that is scattered across the United States. I love seeing them at weddings and family reunions. They are all incredibly excited and supportive of our plans to adopt. Professionally, I worked as a social worker for many years before going back to school for my master's degree and becoming a therapist in 2021. I'm a people person at heart, and helping others truly brings me joy. I also love making people laugh, even if it means holding an eight-foot boa constrictor!
Outside of work, I have a creative side. I love cooking and enjoy making art in a variety of forms, ranging from drawing and painting to working on book projects with my sister. One project is a family poetry collection that I've helped bring to life with illustrations. The other is a cookbook, which is all about vegetarian recipes. I not only created the recipes but also illustrated the book myself.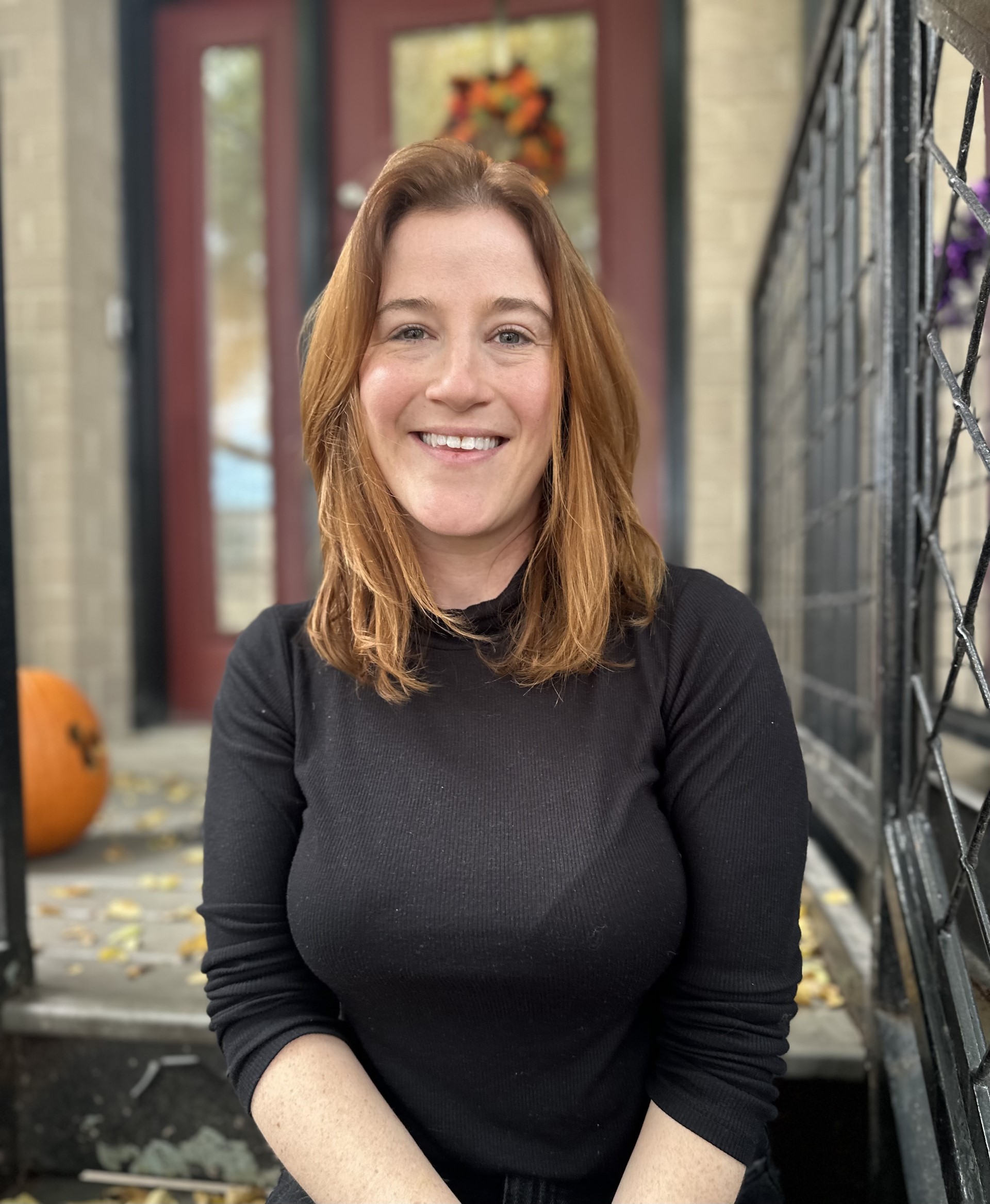 Nestor has been a huge influence on both my personal and professional growth. He was very supportive when I decided to go for my master's in social work, and he is always there to help me tackle any roadblocks with new creative projects. His love for learning is inspiring and continues to help me reach my full potential.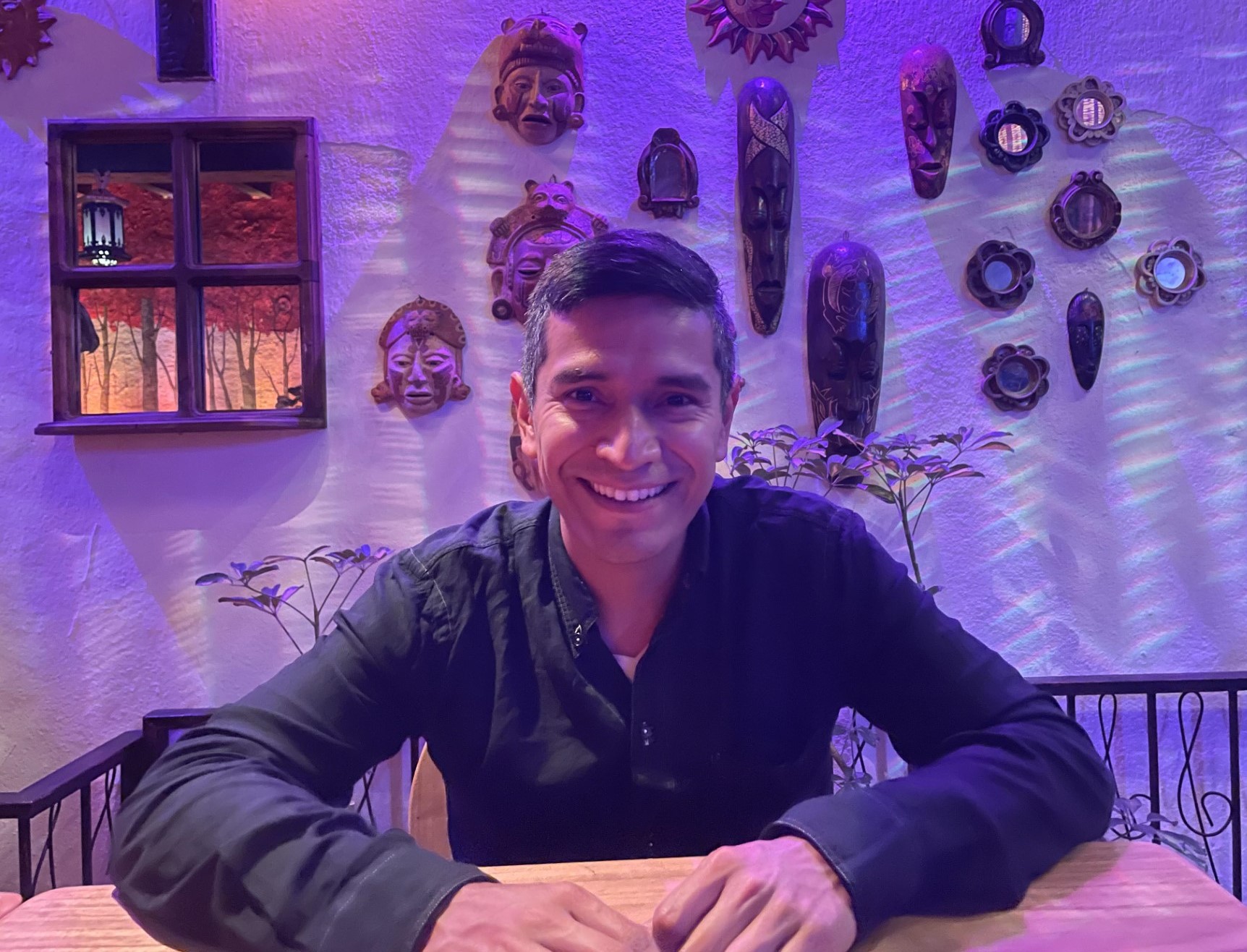 Meet Nestor
Hello, I'm Nestor! I was born in Mexico City but have spent most of my life in Chicago. I grew up speaking Spanish, and it's still the primary language we speak when visiting my parents, future abuelita (grandma) and abuelito (grandpa)! I'm the youngest in the family, with two older sisters who also live in the Chicago area. My oldest sister has three kids, and Gretchen and I absolutely love hanging out with them. We love taking them to museums, grabbing meals together, and attending their school plays. We go to see my parents almost every weekend for some home-cooked meals. My sisters often come along too because nobody can say no to my mom's amazing sopes, a traditional Mexican dish!
I've been tinkering with computers since I was a kid and have spent the majority of my career as a software developer. I even had the opportunity to work for NASA for a few years. I'm currently the CEO of my own tech startup, and I'm very passionate about creating things that make a positive impact on the world. I'm typically more analytical, and I love how Gretchen balances me out with her artistic and creative personality. When I'm not working, you'll find me rock climbing, biking, or building something.
Meet our pet pig, Priscilla
Priscilla is the talk of the town, well, mostly just our building. She's our 40 pound "mini" pet pig. She's 11 years old now and loves sunbathing, eating, taking naps, and can't get enough scratches. She's also really smart and curious. She's a big part of why we decided to go vegetarian!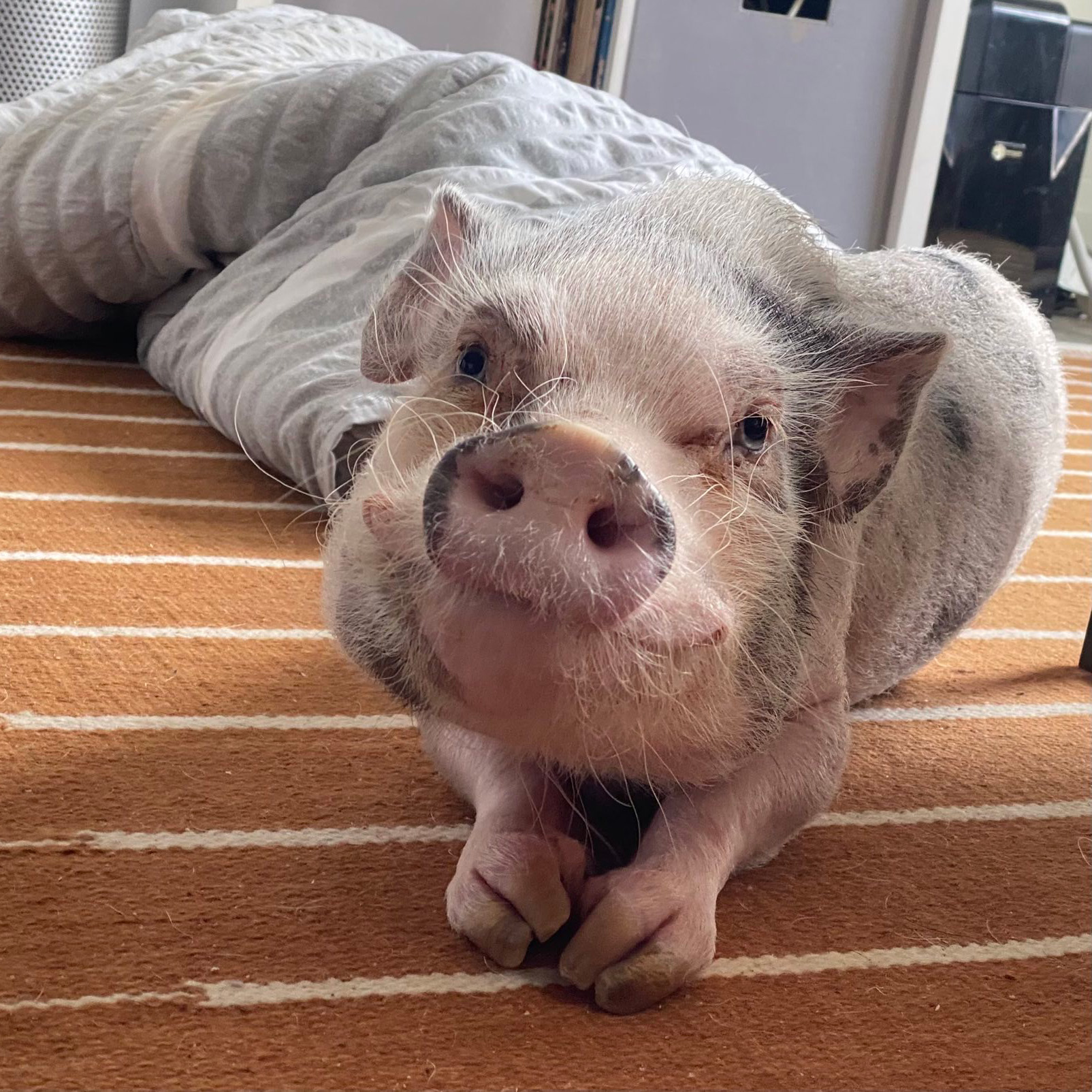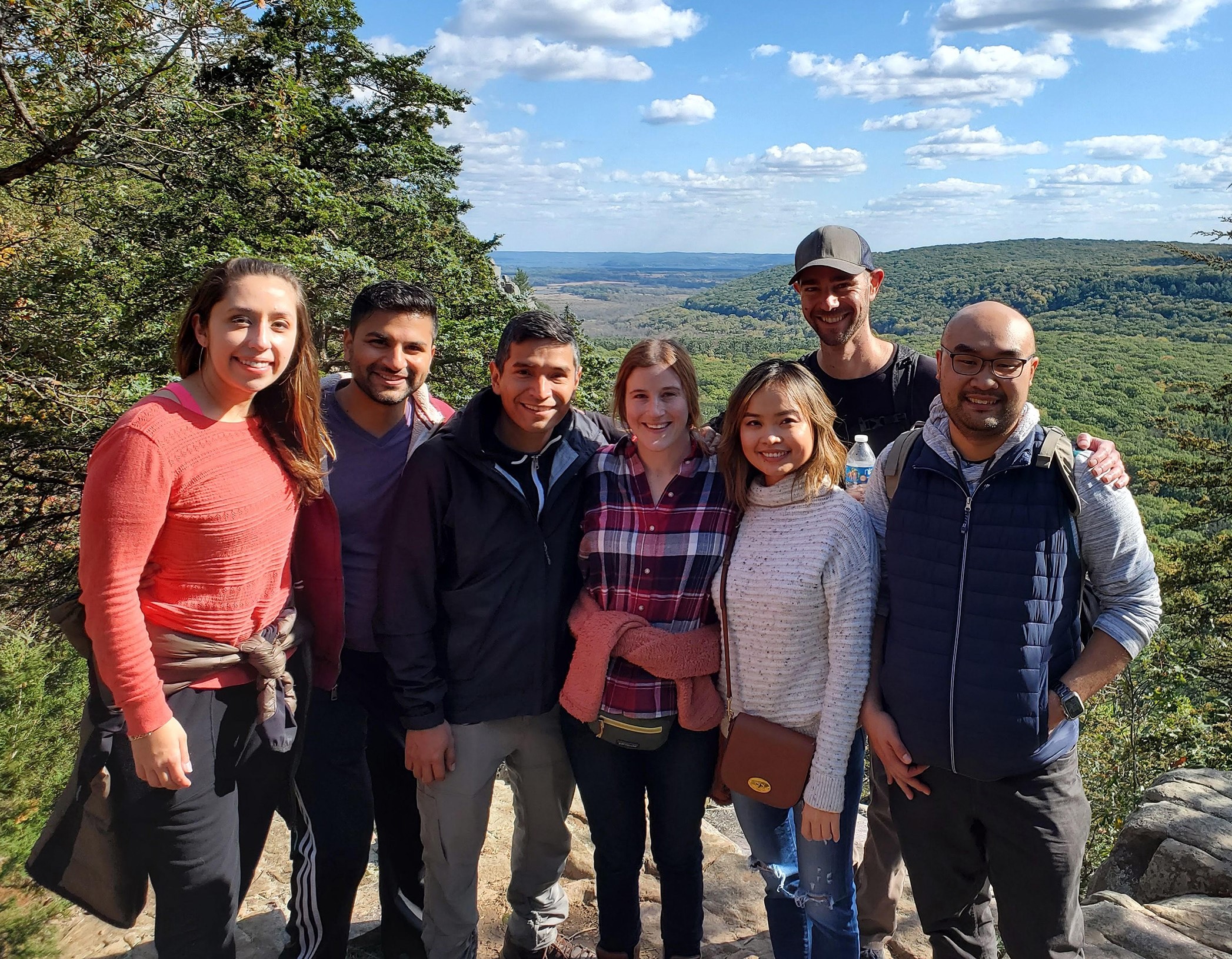 Our family & community
We live near downtown Chicago, in a mid-rise building. Nestor was on the Homeowners' Association (HOA) board for a few years, which gave us the opportunity to get to know most of our neighbors. Our neighborhood public school is one of the city's best, which is awesome. We have a large group of friends, and a lot of them are starting families as well. One of our closest friends is also a pediatrician, so we look forward to having resources readily available!
We visit Gretchen's parents in Ohio at least once a year and they visit us two to three times per year. In addition to Nestor's family in Chicago, we also have a community in Mexico City where many of Nestor's extended family lives. We visit them about once a year to reconnect and share heartfelt moments.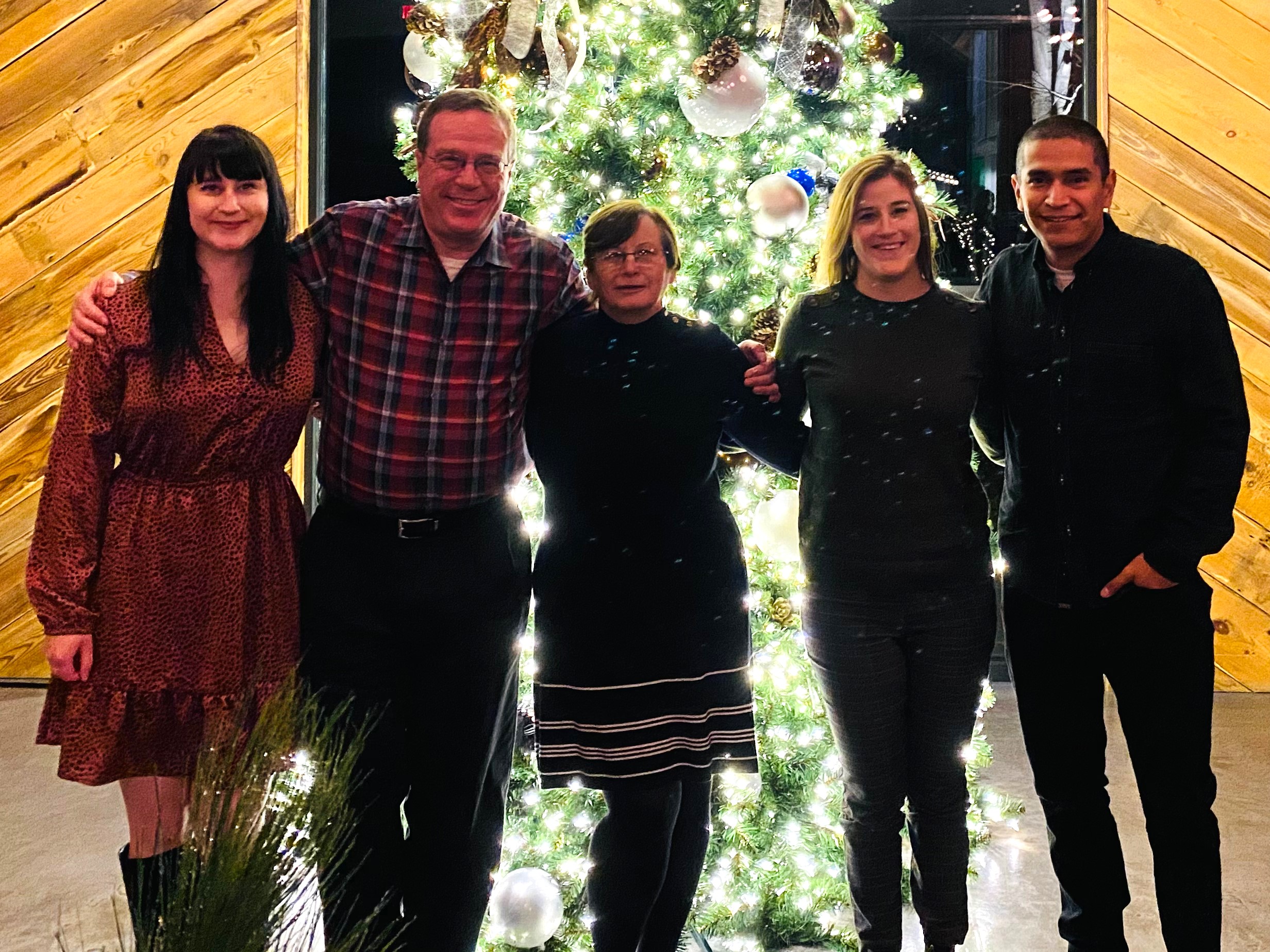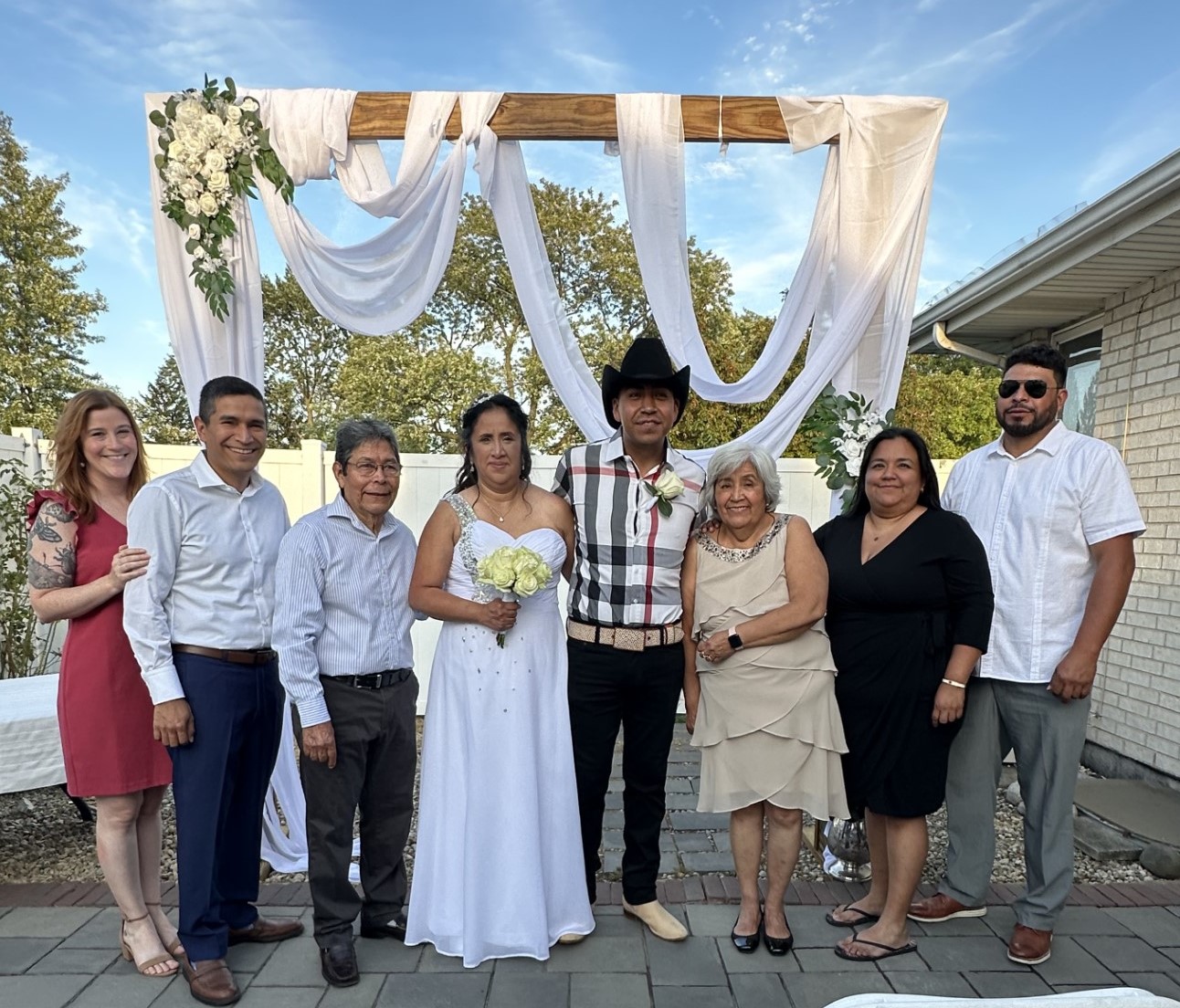 Our promise
We will love your child unconditionally and make sure they grow up in a safe, loving home. We will encourage their natural curiosity and teach them to be kind. We will support them in being the best version of themselves and honor their cultural background and heritage. We will always be open with them about their adoption story and their birth family. Regardless of what you decide, you will always have a special place in our hearts.
If you would like to learn more about us, you can contact us directly by emailing GretchenAndNestorACFB@gmail.com. You can also contact our adoption counselor, Linda Fiore, by calling (800) 869-1005, texting (773) 919-5702, or emailing linda@centerforfamily.com.
With Gratitude,
Gretchen and Nestor