Thank you for reading our letter. We can't begin to express the immense gratitude we feel at this stage in the adoption process. We're Grace and Shawn from Chicago and we would like to share a little about our life and how honored we would feel if we had the opportunity to raise your child.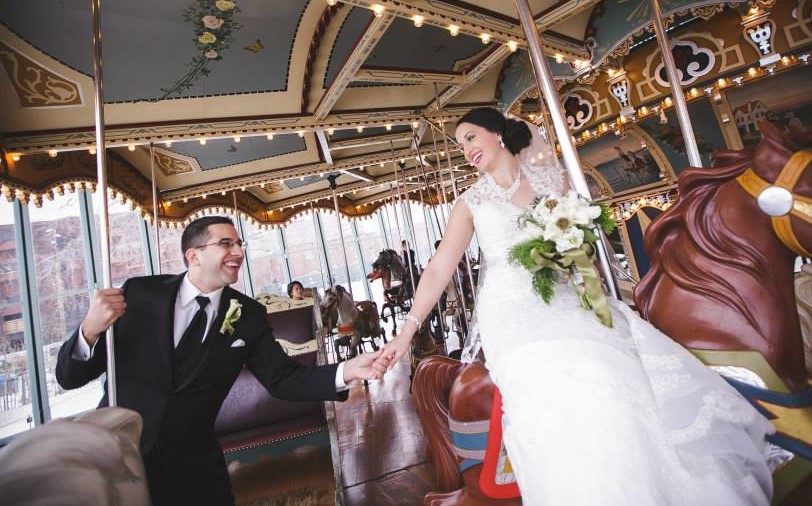 About us
We first met in Downtown Brooklyn, New York where we both lived in an apartment building on different floors. They say you know who you're meant to live your life with, and that quickly came true for us. We dated for one year and got married the following year, immediately moving to Chicago in 2014. As we approach our seven-year wedding anniversary, we've encouraged each other's growth professionally and personally, traveled the world and watched our dog, Jillian, age to a vibrant 11 years and counting.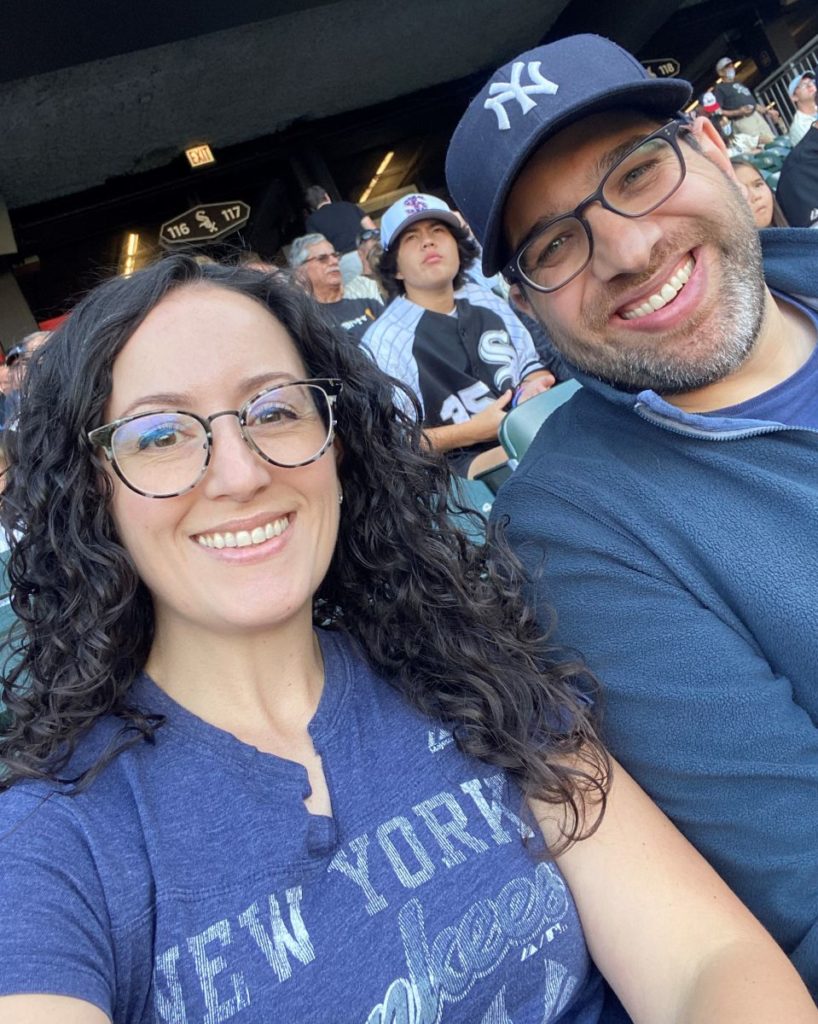 Growing up in a city is all I knew and that's why it's important to me that we continue to live in a city. Walking out the door as a kid to the pizzeria on the corner, or to the city line shops down 101st Avenue in Queens – everything was at my fingertips, or a train ride away. The culture of a city helps provide different perspectives in life. This is important to both of us as we look to grow our family in the city of Chicago. I picture myself now walking down Chicago Avenue with a child, going to Salerno's Pizzeria down the block, and jumping on the Blue Line with my family to head to the museum.
I'm ready to be a mom – I have so much affection for the children in my life and I know the love I will give your child will fill them with joy. I've worked hard to build a life I'm proud of: I joined the Marine Corps out of High School, obtained my bachelor's and have a master's degree. I currently work from home in digital marketing. My schedule is flexible, which is an ideal situation when raising a child.
I was raised by a loving father from Dublin, Ireland and a vibrant mother from Guayaquil, Ecuador, who also met in New York. I'm the youngest child, with two older sisters – who are my best friends, and two brothers across the pond in England. Life growing up was full of culture, food, music, and friends that were like family. My mother is my light – she truly shines bright and has taught me how to love genuinely, deeply and to laugh. I love her dearly and can only hope that I will be as good of a mother one day.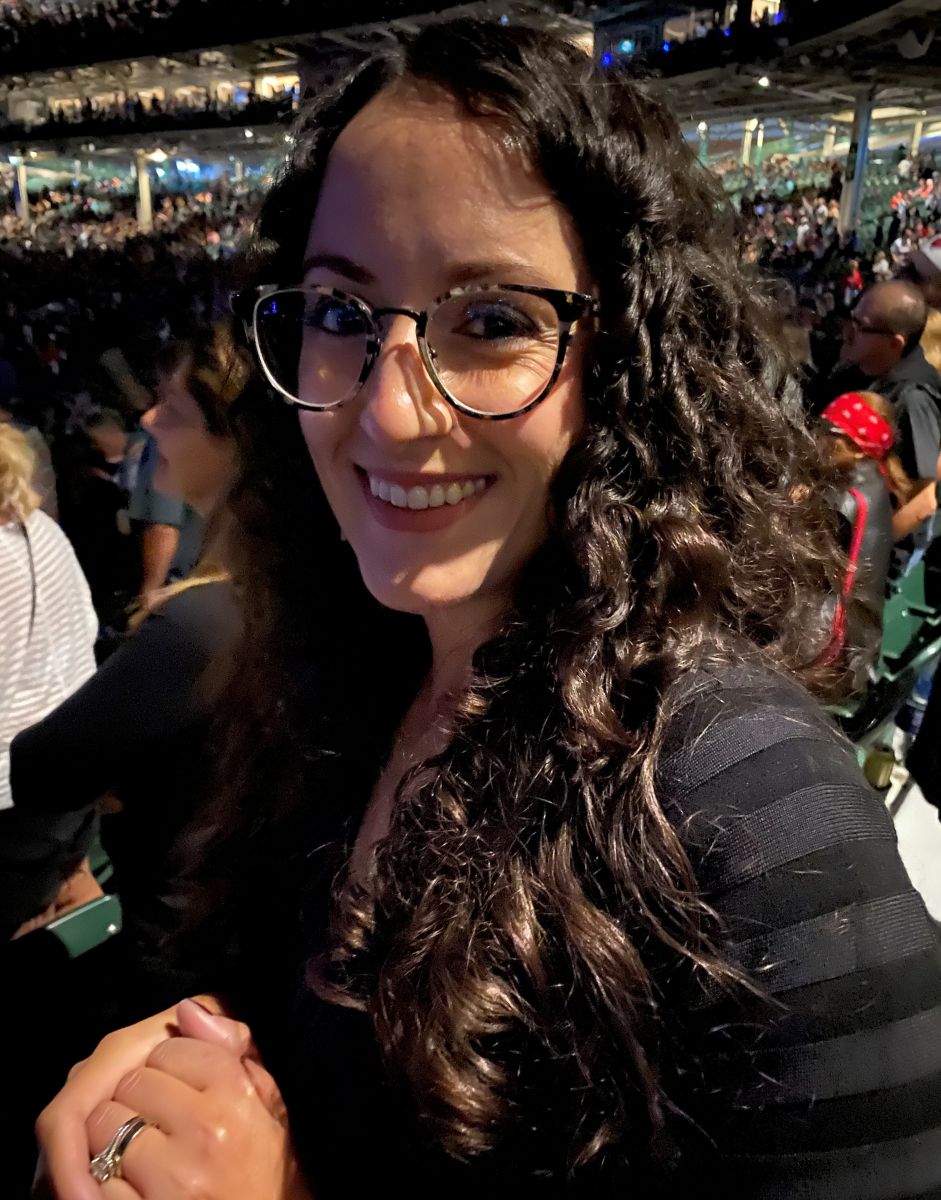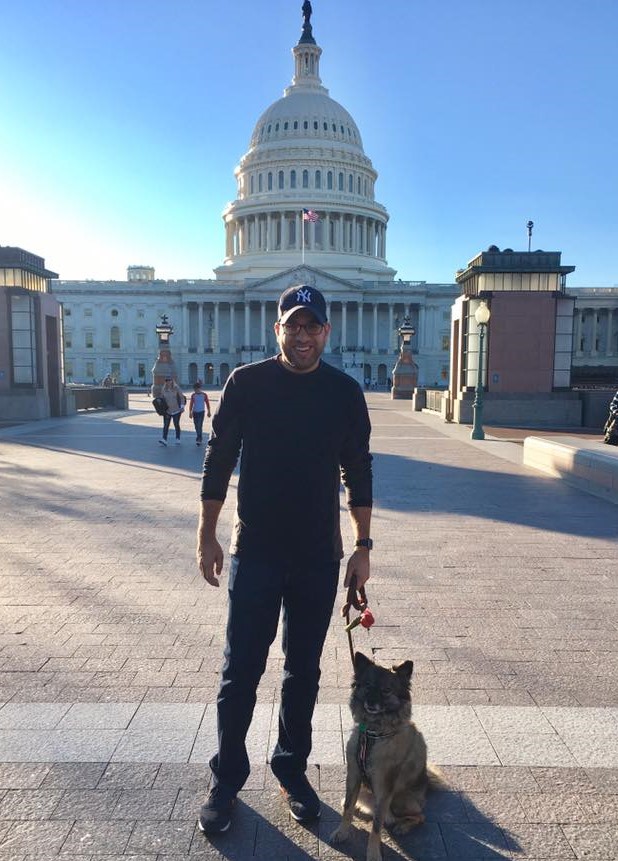 I grew up in Pittsburgh, Pennsylvania in an Italian neighborhood called Dormont. My neighborhood is famous in Pittsburgh because it has over 25 pizza places in one square mile. I always enjoy hitting up my local spots when I am at home visiting family. I also come from a multi-ethnic family. My dad is from Egypt and my mom is Italian. As a result, I was exposed to different religious backgrounds growing up as my dad is Muslim and my mom is Catholic. My parents later separated, and my dad remarried my stepmother, giving me a younger brother later in life.
My mom raised me as a single mother while going to school to get her nursing degree. I started chipping in when I was younger, working for my godfather's masonry company. Through this, I learned the value of hard work. My mother's only rule was to excel in school and in sports. In fact, sports led me to college at Penn State University as a varsity swimmer. Following college, I briefly worked as an immigration paralegal and then went to law school. I have worked for 13 years as an attorney and my work has led me to live in some very cool places: Miami, New York, Washington DC, and Chicago.
We started trying to conceive shortly after we got married. Throughout our marriage, discussions around adoption came early on – this was something we valued together. After moving to Washington, DC we tried multiple rounds of infertility treatments. We moved back to Chicago in 2018 and tried again with a new fertility clinic, but it was clear this was not our path. We started researching adoption, what that could look like for us, and how to go about it. The pandemic hit in 2020, we sold our house and visited family along the east coast for six months. Now, we have settled in our condo in West Town, Chicago – a growing, walkable neighborhood close to our favorite restaurants and the river. We feel the time has come to continue our adoption journey. And here we are today, meeting you, a sign this was the right path for us.
Our life is full of family, friends, and love and yet we feel there is so much more love we can give to a child. We come from different backgrounds but have so much in common that we have built a life around. Whether it's watching a sports game on the weekend or listening to music to start our Saturday mornings while we take a walk with our dog, we love to explore our neighborhood and spend time with each other.
Our ethnic backgrounds have defined who we are, and we want to instill that in our child by creating an environment where they can explore their culture and know who and where they come from. Our child will always know their story.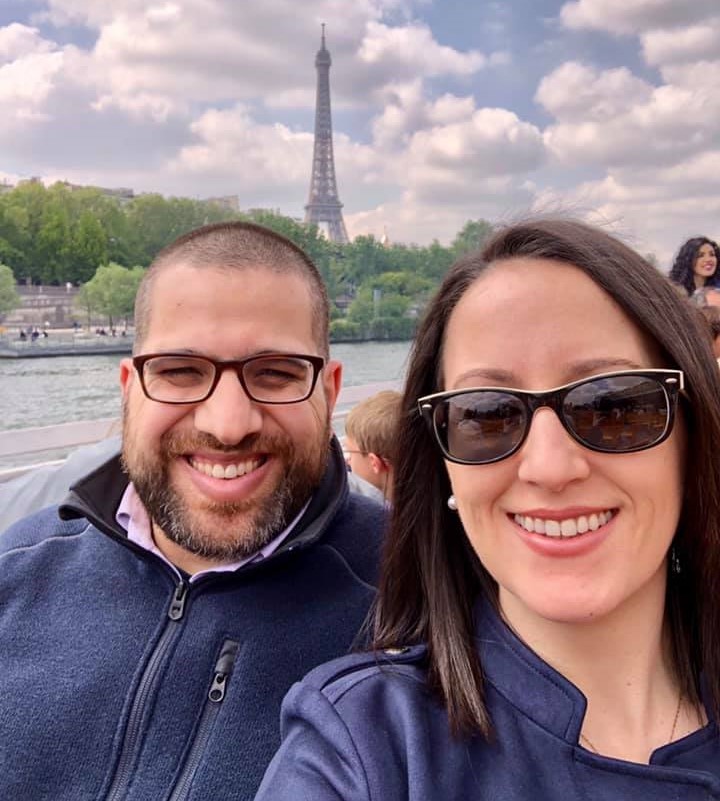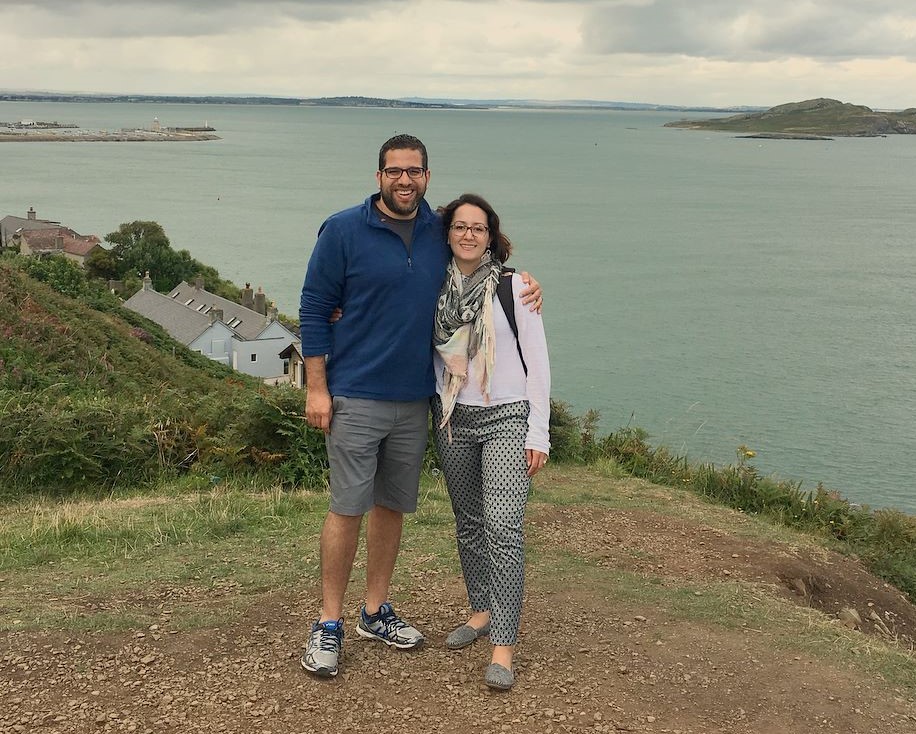 Our love of travel has taken each of us across the world. Grace traveled early in life to Ecuador, then again after joining the military. From Iraq, Haiti, Germany, Italy, island hopping in the Caribbean, to meeting Shawn and going to Mexico, Canada, Ireland, Scotland, England, Spain, France, and then the pandemic paused our international travel for a bit, so we pivoted back to our beautiful country. Shawn has extensively traveled the U.S. due to his love of baseball, attending a baseball game in almost all the stadiums across the country. We can't wait to take a child with us on our future adventures around the world and Shawn may have to revisit all the baseball stadiums again but now viewing baseball the best way – through a child's eyes.
We have a few nieces and nephews that are quickly growing up and we will dare to say we are the favorite aunt and uncle – that's what we strive for, at least. Children bring so much joy to our life and being around our nieces and nephews has proven that as we've watched them being born, hit their first baseball in little league, attend dance class, and try a new food for the first time. Although our family is scattered across the country, we make time to be present for our family. Whether it is through weekly Facetime calls, scheduled drives, or impromptu flights to make sure our niece feels our love on her 10th birthday. Even with the distance, we always make it home for the holidays so we can create those memories for our family's generation to pass on. We can only hope to give our brothers and sisters similar memories of our child in the future.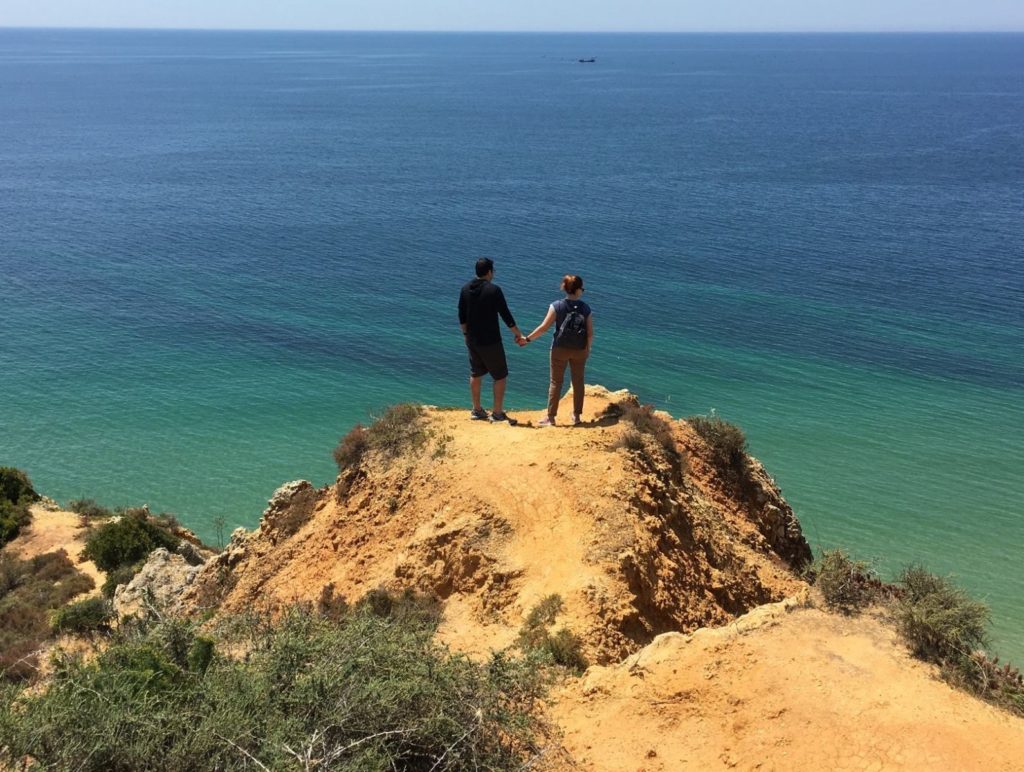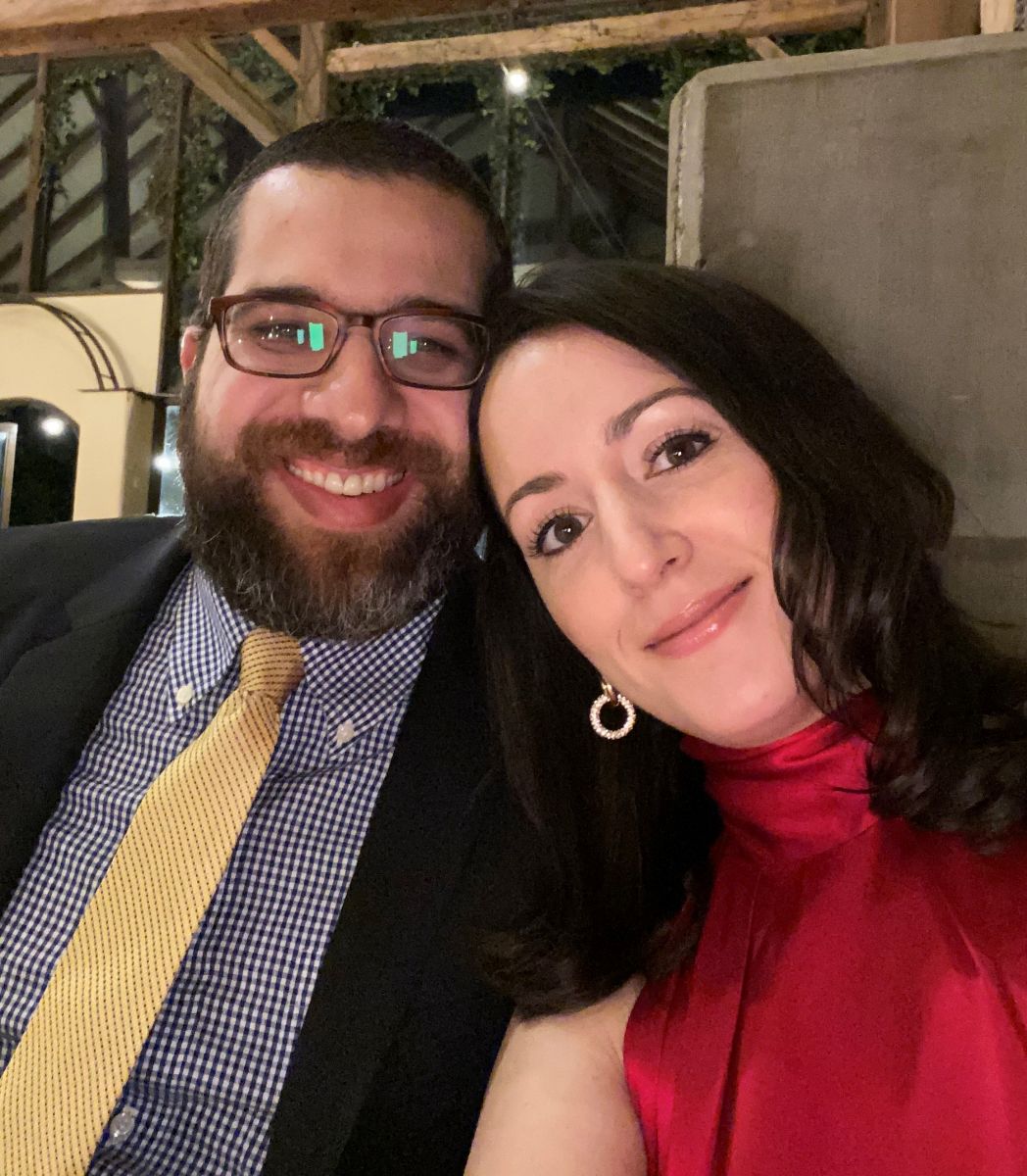 We promise to love this child with everything we have. Our hope is that this letter will change both our lives, bringing our paths together for the opportunity to provide a wonderful life for a child and start to make new memories. You can reach us by email at 
GraceShawnACFB@gmail.com
 or feel free to contact our adoption counselor, Linda by phone 800-869-1005, via text 773-919-5702 or by email 
linda@centerforfamily.com
.
With gratitude,
Grace & Shawn