Dear Expectant Parents,
Our names are Darcy and Jon, and we have been married for 12 years. We will never be able to fully comprehend the incredibly difficult decision you face and the pain you must be experiencing. We can, however, promise that if you decide upon adoption and that our family is right for you, your child will be adored and embraced by a playful, caring family that strongly values education and social justice. We want you to remain an important part of your child's life, if that is your wish, too.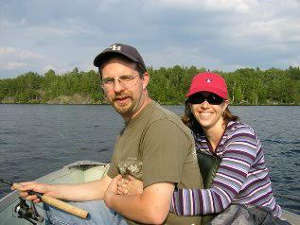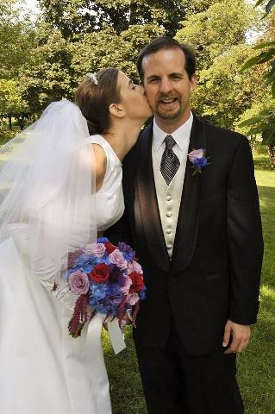 About Us
We met after college when we both worked in theater. Today, however, Darcy teaches history at a local university in Chicago, and Jon works for an organization that brings arts education to children in hospitals. Though we no longer work in theater, both of us still love the arts and the power of human stories. We share a deep commitment to making this world a better place.
Our marriage is built not only on love but respect, trust, and a sense of humor(!). We have always wanted children, but are unable to have a child ourselves. Our struggle with infertility has been difficult, but has strengthened our bond and helped us understand that we are meant to become parents through adoption.
Our Pets
We care a great deal about animals, and have three sweet and people-loving pets—Scruffy (an Australian Shepherd/Beagle mix), Stella (a pug), and Tony (an unusually friendly and silly cat). We love traveling, spending time with family and friends, and enjoying the outdoors with our dogs.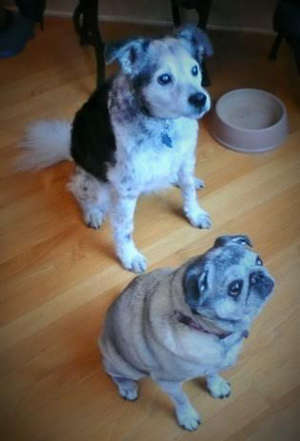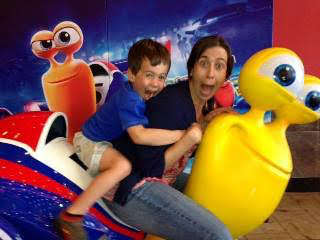 Jon on Darcy
Darcy is the most compassionate, warm, and driven person I've ever known. I've never doubted her good nature, honesty, and most importantly, her genuine care for all living things. She has a deeper well of emotions than any person I know, and pours her heart and soul into everything she does. She is never one to take a challenge lightly, as indicated by her dedication to earning her PhD.
Her love of learning, commitment to education, and passion for history are central to her life. Darcy believes deeply in the beauty of other people and the world around her, and is the first to appreciate the color of the leaves on the trees or the stars in the sky. Her warmth and devotion to the well-being of others will make her a wonderful mother.
Darcy on Jon
Jon is an extrovert, an optimist, and a comedian. He loves to make people laugh, and his sense of humor is the secret to his positive attitude about life. Jon has a tireless work ethic that is driven by his desire to help others. He is the guy who pulls over when someone has a flat tire, and shovels our neighbors' driveways before they are awake. He is a passionate and regular volunteer for an organization that helps those impacted by homelessness, waking at 4:30 on Friday mornings to cook breakfast for those who have spent the night on the streets. I fell for Jon because he made me laugh (hard), and because whenever he was around, the world seemed like a better place. Over the years of our marriage, my love and respect for him has grown as I have come to truly understand the depth of his patience, honesty, kindness and love of life. He will be a playful, energetic and devoted father, and a brilliant role model for your child.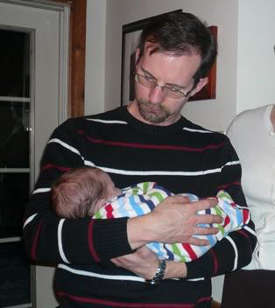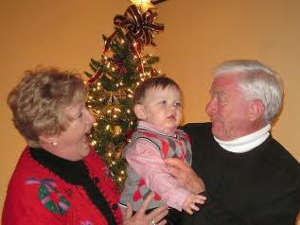 Our Extended Family
We are extremely close to both of our families, and believe that family comes first. Jon comes from a family of four, and was raised in Northwest Indiana by loving and playful parents who taught him the importance of helping others. His home was filled with music, as his mother and two of his grandparents were elementary school music teachers. Jon's parents still live nearby and can't wait to play an active role in your child's life. Darcy is the youngest of three girls. She was raised in Boise, Idaho by parents who taught her the value of hard work, education, and a love of the outdoors. As a child Darcy and her family spent their summers camping, rafting, hiking and fishing. Her family still lives in Idaho and we see them regularly. Should you decide to entrust us with your child, he or she will be embraced by a large and loving family of grandparents, aunts, uncles and four fun nephews who are eagerly waiting to welcome your child.
Our Home and Community
We live in a three-bedroom condo in Chicago, in a friendly and beautiful community near Hyde Park and the University of Chicago. We are within walking distance of numerous parks, schools, a library, a YMCA, a community center, and the University, all of which offer activities for children and families.
We live minutes from downtown by train, bus or car. We are fortunate to have a large group of friends throughout the city, but we particularly love our community because it is home to people of a wide range of backgrounds and worldviews. We love living in Chicago because of the amazing opportunities it provides for us to learn about the world and other people. Jon, for instance, is still active in the city's theater community, and Darcy mentors high school students through a city program that helps them become the first in their families to go to college. We promise that your child will grow up as an active part of a diverse and culturally-rich community.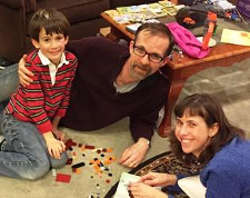 Please know…
We know that you are facing an extraordinarily difficult decision. Whether you decide upon adoption or not, you have our admiration and respect, because this decision requires tremendous strength and courage. We promise to tell your child that you made this decision out of love. Know that we will raise your child to believe in herself or himself. Know that s/he will be well-educated, encouraged to follow his/her dreams, and taught to give back to the community and help others. Know, too, that we want you to find peace with your decision.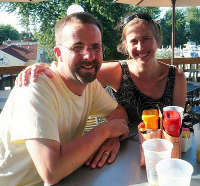 We would love to hear from you!
If you want to learn more about us, please email us at darcyandjonACFB@gmail.com.
You may also contact our adoption counselor Maggie at maggie@centerforfamily.com, text her at 847-366-6343, or call her at 800-869-1005.
Our thoughts are with you!
Darcy and Jon