Hi!
We are Robert and Cia and we live in  the northwest suburbs of Chicago. Thank you for taking the time to learn about us. While we do not know you yet, we have a great deal of respect and admiration for the strength, courage and love it takes to place a child for adoption. We've never been in your shoes, and we won't pretend to know what it's like, but we truly admire you for even considering adoption!  When we watched one of our adoption agency's videos about birth mothers, we both cried, knowing the bravery it took these women to place their baby for adoption. Since that time, we've been sharing our positive thoughts and understanding of adoption with our families and everyone else who will listen.
We hope that by looking at our photos and reading about our lives, you will find comfort in knowing how much love we have to share with your child.  If you are interested in open adoption, we would welcome an ongoing relationship with you, but we realize that is a decision you would need to make.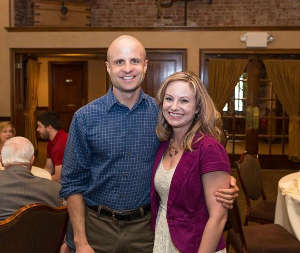 Why We Are Choosing Adoption:
We have taken the first several years of our marriage to build our relationship and work our way through school. Cia was in college for 8 years to become a veterinarian. We ran into some difficulties trying to conceive, and found fertility treatment was not the right fit for us. During this time, we started researching adoption and looking back now, we wish we had started the adoption process sooner.  We are so excited to start our family!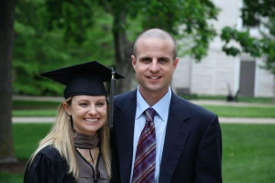 Our Story:
Cia's family struggled financially and was on public assistance for some time when she was a young child. Cia's biological father was not interested in being part of her life but she was fortunate to have an amazing "stepfather" who is "dad" to her. Robert's parents were never married and things were a little chaotic with dating and eventually stepparents entering the picture on both sides. While our early years were not ideal, we were both truly loved by our parents and were always taught that we could be successful in life if we worked hard enough. That's the greatest gift that a parent can give; to help a child understand that anything is possible for them! 
We met through Robert's father. Cia worked for her now father-in-law on his ranch. We were acquaintances for a few years before Cia decided to ask Robert on a date shortly after her high school graduation. Cia loves telling this story as she was quite strategic, making sure to ask Robert out in front of a group of cowboys that he roped with so that he would be too embarrassed to decline.  Our first date was to the Country Days Rodeo and we have been in love since that day.
We were married on August 6th, 2005. We spent several years paying off our school debts and getting solid starts in our careers and are now in a situation where we can work significantly less and are able to dedicate ourselves to being the best parents we can be.
I was always involved in athletics as a child (softball, basketball, track, cross-country, horse-back riding) but really struggled to find a physical activity that I was passionate about as an adult. In 2012 while walking past a pole fitness studio I decided then and there that I was going to try it. I immediately fell in love with pole and cannot imagine not being a part of the sport or the network of women involved in it. Another passion I have is holiday decorating, especially Halloween! Every year I turn my office into a haunted house.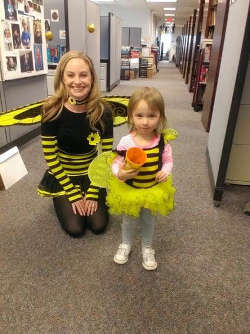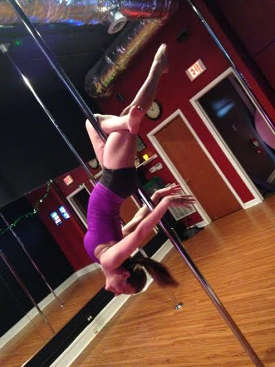 Cia's Job:
I am a veterinarian, although I don't practice medicine the way that most veterinarians do. I work for the American Veterinary Medical Association (AVMA) as the Assistant Director of Animal Welfare. I work to make sure that animals are given the best care possible. I also teach pole dancing on the side.
A Little More About Robert:
I love to be physically active. I enjoy lifting weights, running and walking. I sometimes compete in obstacle course races like the "Spartan Races" but mostly just like to be as healthy as I can be. I have always loved children and at any party that we attend, I can be found playing hide-and-go-seek or tag with the neighborhood children. I have always wanted to be a dad and feel that it will be my greatest gift.
Robert's Job:
I own my own business and assist schools and government agencies with improving the health of children. One of the main projects that I work on is called the Walking School Bus. The program allows groups of children to walk to school under adult supervision. This allows the kids to have fun and get exercise without the parents having to worry about crime or traffic danger. I have been in this line of work for eight years and am lucky to be able to work from home.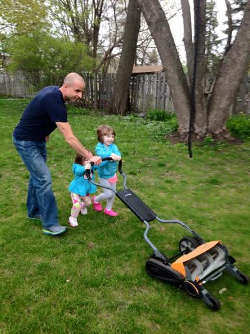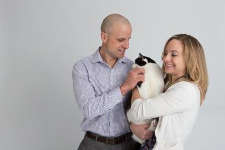 Our Home and Community:
We live in a beautiful family-oriented neighborhood just ¼ of a mile from an elementary school. We share our home with one very social cat, Doofy. The house is definitely too quiet! It feels much more like a home when friends with children are visiting; we love hearing them run and play and fill the house with laughter!
Our Thoughts on Parenting & Education:
We will provide a life where our child feels secure in the love and support of family. Cia will no doubt pass along her passion for education and animals, where Robert will surely teach an appreciation for nature and a love of the outdoors. We will both share our enjoyment for simple things like going to community cruise night, walking and biking around our neighborhood, visiting friends and family, and spending quality time at home.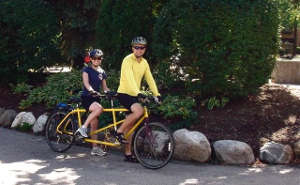 In Closing:
We realize that this is a difficult time for you, and we want you to know that we're thinking about you and hoping you have the support of family and friends.  We would love to help you anyway we can, so feel free to reach out to us at 
RobertandCiaACFB@gmail.com 
or contact our adoption counselor, Tobi Ehrenpreis at 800-869-1005.  You may also send Tobi a text at 847-366-6351 or email Tobi@CenterforFamily.com
All Our Best,

Cia and Robert