Dear Expectant Parent(s),
We know you must be courageous, amazing, and brave to consider making an adoption plan for your baby. We cannot fully understand how you might feel at this moment, and we imagine this to be a heavy decision. Please know that you are in our thoughts, and no matter what you choose, we wish you, your families, and your child all the best.
We are Roy and Chinu, we have been happily married for 11 years. Our family and home are a place where promises are kept, love is unconditional, and laughter and affection are abundant. We have always longed to have a big family, and our issues with infertility have lead us to the hope of someday becoming parents through adoption.Thank you for taking the time to learn more about us!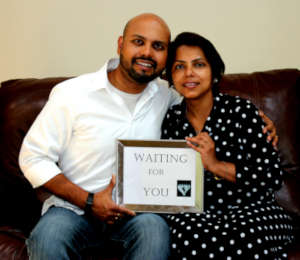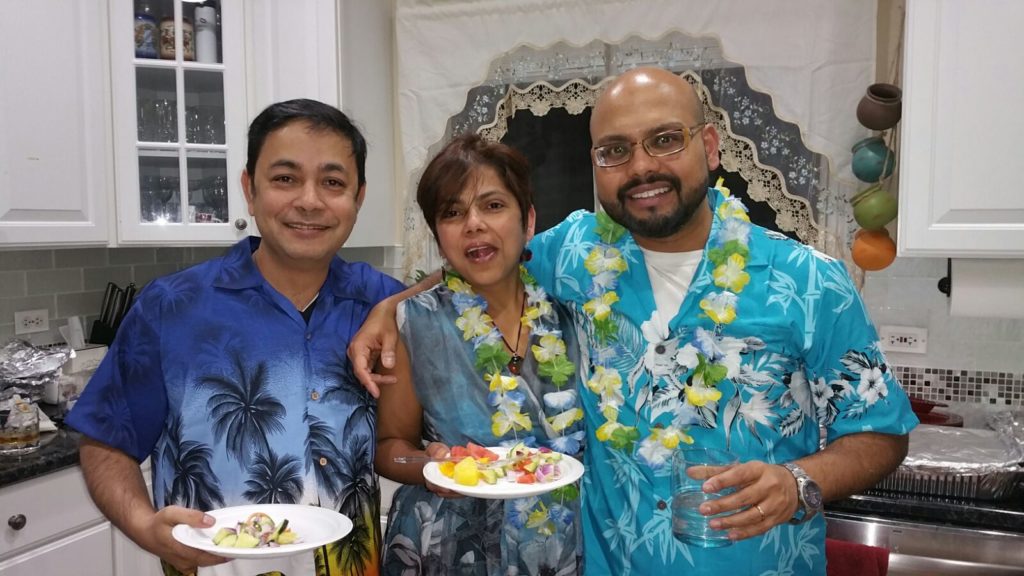 Chinu
I grew up in the foothills of the beautiful Himalayan range in India. I come from a loving, educated, and well established big family. I am the youngest of my three siblings. Since childhood, my parents instilled in us a love for education, sports and community. My upbringing was centered on these three principles, & they have always been important to me.
Ten years ago Roy and I fell in love with Chicago. We decided to move here, and it has been our home ever since. We are blessed with a close circle of family friends who all live within a few miles of our house. Their children range from 1 to 8 years old, and we love all ten of them! I also have a cousin who lives in Seattle. We grew up together, and love to see eachother as often as possible.
Family is my priority and passion. I work for a financial institution, and I am thankful for the flexibility of my job that allows me to work from home for a couple of days each week. I love animals, especially dogs! We have two, and their names are Hannah and Unika. On the weekends I enjoy volunteering at community events, & participating in our neighborhood book club. Reading, biking, and going to carnivals and fairs are my favorite pastimes.
My husband Roy is very mellow, and optimistic about life. He is very generous with his time and affection, and I love his patience and kindness. He loves to have a good time, hosting backyard barbeque parties for our friends, and playing soccer with their kids. He adores spending time with me and has the best sense of humour. He makes me laugh every day!
Roy
I was born and raised in a small suburb, in the eastern part of India. My parents wanted to provide me with the best education. I am an only child, but grew up very close with my cousins and friends. We spent a lot of time together, and share many fond memories. I am closely connected to my family, friends and other relatives.
I moved to Chicago in 2006. I fell in love with Chicago because of its rich culture, food, and its mid-western warmth. In 2007, I married my high school sweetheart, Chinu, and we settled in Chicago permanently. I work for a Management Consulting company. I completed my MBA from the University of Notre Dame. Yes – I am a die-hard football fan – Go Irish!
I would describe myself as responsible, dependable, kind and compassionate. I love trying different kinds of food, visiting different places, and taking on home improvement projects. When I am not working, I like to work out, and play golf, tennis and badminton. I love to spend time on the weekends with family and friends, their kids, and our dogs.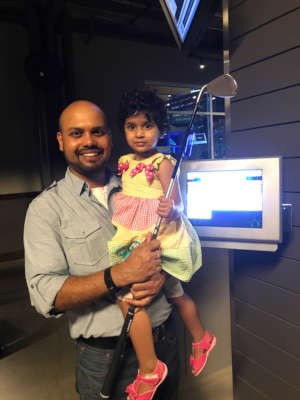 Chinu is a phenomenal wife, and above all she is my best friend. She is very caring, sociable, nurturing, and funny. We complement each other in different ways. While she is very outgoing, I am more of an introvert. While she is a very optimistic person – full of creativity and ideas – I tend to be the more practical one. We both believe in maintaining a balanced lifestyle, spending quality time together and prioritizing family over work.
Home
We live in a very diverse, safe community with great schools nearby. There are always friendly neighbors to greet when we are out going for a bike ride, or walking with the dogs!
Parenting
We would both be practical parents when it comes to important things, and have plenty of room for silliness as well. We are light-hearted people Laughter, spontaneous dancing and singing are everyday events in our home. We take time out to cherish simple things, and always find new adventures and memories that last a lifetime. We love to have dinner together, and family meal times are important. We believe in having lots of meaningful time as a family together. Hiking, biking, and playing golf, are leisure activities we already enjoy as a family.
Christmas is our favorite holiday, and we host our annual Christmas party with family, friends and neighbors. Roy dresses up as the loveable Santa, whom all the kids adore.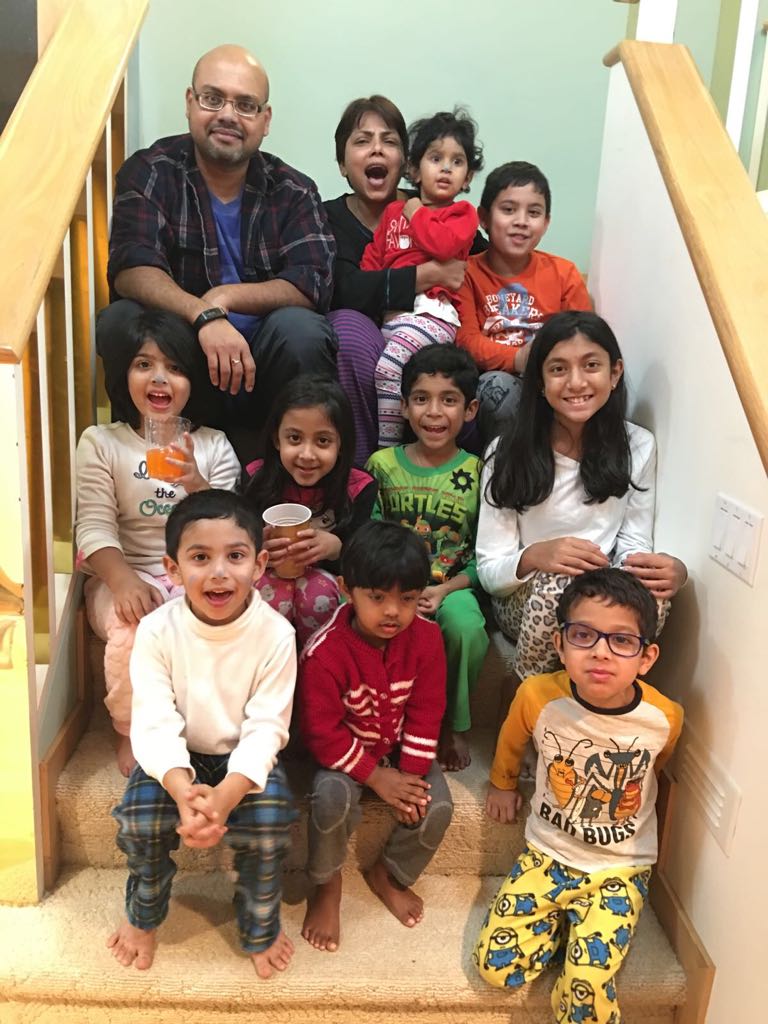 Friends and Neighbors
We have neighbors who are like extended family, and we enjoy meeting with them regularly! We babysit our friends' kids and have a lot of fun with them. We take them to museums, county fairs, and encourage them to explore and be happy. Children are precious, and we love to experience the world through their eyes!
Openness
We believe wholeheartedly in the healing benefits of open adoption. We are are ready to open our hearts, home, and family to a child and it's birthfamily. We have the utmost respect for birthparents, and would always have a special place of honor for you in our family. We would hope for our child to know the profound love of their first parents and biological family throughout their life.
It is hard to express how much gratitude we would always have for your great sacrifice. To become parents would be the greatest gift for us, and we would hope to somehow be part of your healing, happiness, and peace after placement, and enjoy lifelong friendships with you.
We can be contacted through email at RoyandChinuACFB@gmail.com or through our adoption counsellor, Tobi Ehrenpreis, at 800-869-1005. If you prefer, you may send her a text: 847-366-6351. You may also send Tobi an email at: Tobi@centerforfamily.com.
With Warm Thoughts,
Chinu and Roy