Hello!
We are Carrie and Kevin and we want to thank you so much for reading our letter. We are a happily married, loving, fun couple who love to make breakfast for dinner once a week (big, fluffy pancakes always included), having friendly competitions playing games together and having fun traveling all over the world. After our struggle with infertility, we knew that adoption was the path we were meant to take to become parents, and we are so excited to welcome our first child through adoption! We admire your strength and courage and want you to know from the start, that if chosen, we will provide your child with a lifetime of unconditional love, opportunity, encouragement and lots of laughter (we love to joke and be silly).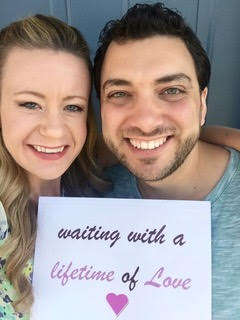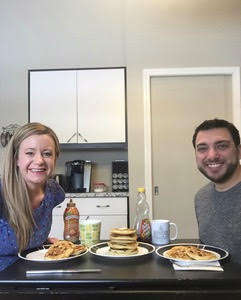 About Us and our Home:
Our marriage is built on love, trust, respect, laughter and most of all, friendship. We have a strong partnership and our personalities complement each other perfectly. We love to learn about other cultures in our travels, but most of all we love to spend time at our beautiful, cozy, three bedroom home, in the suburbs of Chicago. Our village was rated #8 of the "Best Places to Raise a Family" in the USA!
We have a young, safe, diverse neighborhood full of children, and we are close to two playgrounds, a skate park and a local path where we love to take our walks or ride our bikes.We have a sweet, cuddly cat named Neptune who spends her time sleeping on our laps. We cook and eat dinner together nightly, have movie and game nights, bowl, have barbeques with friends and family in our spacious backyard and, most importantly, we are so excited to do all of these family activities with our child.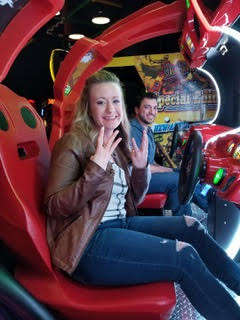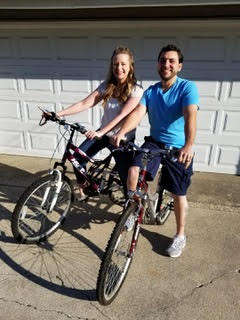 About Kevin (by Carrie):
Kevin is the most selfless, loving, compassionate, and hilarious person you will ever know. He makes me laugh every day and is my best friend and my partner in life. Kevin is so sweet and often gives me cards of encouragement, leaves love notes for me, or brings home something special for me (one day he left me notes in five different places!)- I know he be equally loving and supportive with our child.
I knew very early that Kevin was born to be a dad. All kids fall in love with him immediately and "Uncle Kevin's" attention is always in high demand due to his goofy personality. Kevin spends a lot of time with the kids drawing, playing and their favorite– holding them upside down by their feet while they laugh hysterically.
Kevin is incredibly talented and is a Site Superintendant for a design and building company and makes a great living. He renovated our whole house with no outside help and is thrilled to build and fix things, as well as have countless laughs with our child!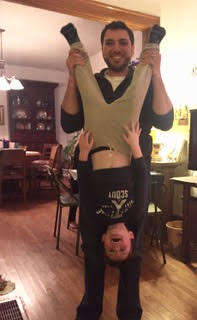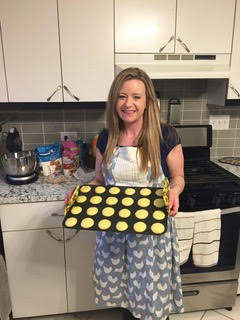 About Carrie (by Kevin):
Carrie will be the most amazing mother! She is the most caring, organized, empathetic person, and when you are in her life, you will never know a greater sense of love. She worked in social services helping people of all backgrounds, cultures, and with many types of needs and now she is back in school to earn a degree in Sonography (ultrasound). Her greatest joy is helping to make someone's life a little easier, a little better, and seeing them smile. Carrie loves children and she will do anything for them. She is an enthusiastic reader (she reads every day) and her niece always insists that "Aunt Carrie" reads to her when we visit. It is the most beautiful sight to see them cuddled up reading together. She can't wait for bedtime stories with our child.
Carrie is an incredible wife, has a wonderful sense of humor, and always laughs at my terrible jokes! She is a natural caregiver- she likes to pack my lunch and gives me sweet notes and treats when I will have a tough day. She loves the Cubs, sunshine, the beach and decorating! She's always cooking and baking and she dreams of nightly family dinners with our child.
Our Family and Friends
We are so fortunate to both have a large and supportive family nearby! We consider family as people who love, support and encourage us- a relationship not formed by biology, but by love. All of our friends and family can't wait to shower our child with love! Our child will have four grandparents (who are anxious to spoil another grandchild), seven aunts and uncles, four cousins who will be lifelong playmates (Page-6, Bella-5, Luke-4 and Matthew-2), and countless extended family to grow up with.
Our friends and families are big on holiday cultural traditions and fun traditions like the Silly Sock Exchange and we look forward to learning about our child's ancestry so we can incorporate their traditions too! We have tons of fun with our friends and their children including "Friendsgiving ", game nights and group dinners! Our child will always have friends and family surrounding them with love.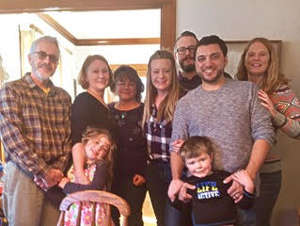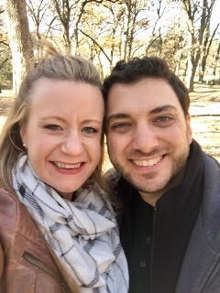 Our Promise to You
If you choose to place your child with us, we promise your child will know unconditional love and support, and experience tons of fun throughout their life. We have more than a lifetime of love to give and promise your child will feel that love. We are devoted to teaching your child the value of empathy, kindness, acceptance, education, and diversity and we will always be sure that your child knows your love for them. We welcome an open adoption, if that is your wish, and we will honor the level of openness you desire. If you think we are the right family for your child, we would love to get to know you!
Email us directly at CarrieandKevinACFB@gmail.com , or you can learn more about us through our adoption counselor, Maggie Benz at 800-869-1005, text her at 847-366-6343, or email Maggie@centerforfamily.com.
With Sincere Appreciation,
Carrie and Kevin