Beth and David (and Brynn)
Dear Birth Mother
Hello! We are David and Beth. Thank you for taking the time to get to know us. We hope the following pages give you a snapshot of our lives. Words are unable to express the gratitude we feel for the gift you are giving to a family. We cannot imagine the emotions you are going through in making this difficult decision. You truly are a strong and amazing woman!
After struggling with infertility, we adopted our beautiful daughter in 2013. Adoption has brought tremendous amounts of love and laughter into our lives. We are now eager to expand our family yet again. We can promise you that this child will be loved and will be a cherished part of our family. We cannot wait to welcome a baby into our hearts and home, and we will always be grateful for your gift!
Beth & David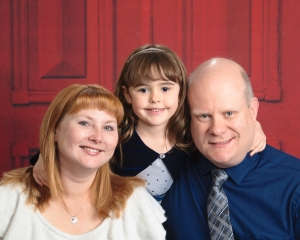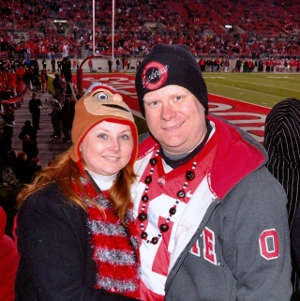 Our Story
It always sounds corny, but we are high school sweethearts! We dated throughout college, and were married after graduation. We then started careers; Beth as an Occupational Therapist and David as a Chemical Engineer.
We live in a suburb of Chicago with our five-year-old daughter Brynn. We live in a quiet development with a playground right down the street. We are constantly outside taking wagon rides, playing in the sprinkler or chasing lightning bugs. David is currently a plant manager, while Beth left her career to become a stay-at-home mom. This means Beth and Brynn spend lots of time together!
Oh, and don't let us forget Erma and Griffin! Erma is our beautiful long-haired cat, and Griffin is our Shetland Sheepdog. He is full of energy, loving and a protective playmate for Brynn. He was her shadow when she was a baby, and we anticipate he will do the same with a new baby!
As a family, we enjoy spending time outdoors biking, hiking, or sitting by the chiminea in our back yard relaxing! We love exposing Brynn to new things and we take trips to the aquarium, children's museums, and outings in Chicago. We are also members of a large, vibrant church and we attend services often. Beth teaches Sunday School and David is on several committees.
Some of Our Fun Family Adventures
● Train ride to Chicago
● Getting together with family for celebrations
● Trip to a water resort.
● Trips with friends to the zoo, museums and nature centers.
● Two Amazing trips to Disney! Both California and Florida!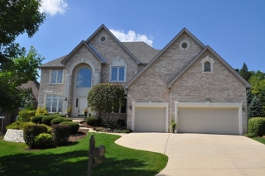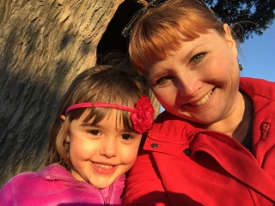 Meet Beth (by David)
"I honestly am so lucky to have Beth in my life, and so is our daughter, Brynn. She truly is an incredible, hands-on mom and wife. Beth is so creative doing crafts and outings with Brynn. I love coming home and hearing about the day's adventures. I cannot wait to see her open her heart to another child!"
–About Beth
● Grew up on a farm and has one brother. They had goats, rabbits, dogs and cats.
● Participated in girl scouts, volleyball and 4-H. She competed at the State level with a sewing project in 4-H.
● In high school she was in marching band, softball and National Honor Society.
● Enjoys gardening, baking, reading, surfing the internet, and spending time with family and friends.
Meet David (by Beth)
"There is nothing that warms my heart more than seeing David with our daughter, Brynn. She runs to see him every night when he gets home from work. She can't wait to play hide and seek with daddy or a game of tag! He is Brynn's favorite playmate!"
–About David
● Raised in a small town with one brother.
● Played sports, participated in Cub Scouts and 4-H, and enjoyed learning and school.
● Earned a full academic college scholarship, was the first in his family to go to college, and now has a Master's degree.
● Enjoys biking, reading, surfing the internet, listening to music, and playing with Brynn.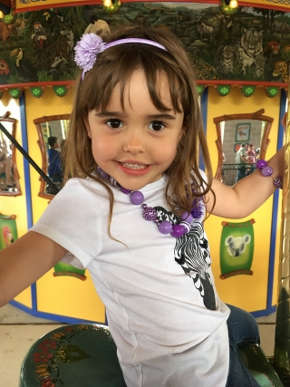 Meet Brynn:
Brynn is the happiest, most loving five-year-old that you'll ever meet! She loves spending time with other children, and is always the life of the party. She also is very adamant about spending time outdoors. She loves riding on her scooter, playing in her water table, and visiting parks. We even taught her how to walk the dog – it's her new favorite "chore!"
We are so excited to see Brynn become a big sister. Ever since we told her about our decision to adopt, she has been so excited and won't stop talking about her new brother/sister. She loves babies and has been very gentle with our friends' younger children and our families' new arrivals.
Our Family:
Our families are very excited that we are adopting again and they cannot wait to meet this child! Since we live close to both sides of our family, we are fortunate to see them often. Our parents love spending time with their grandchildren, while our siblings are great aunts and uncles. The best part about our family is that there are lots of cousins to play with at gatherings! In fact, Brynn has two cousins her age and they always have a blast together. Also, we had several new cousins that were born last year that will be great playmates for this baby!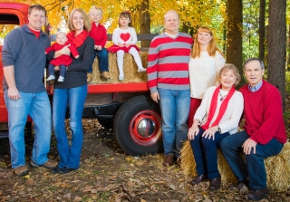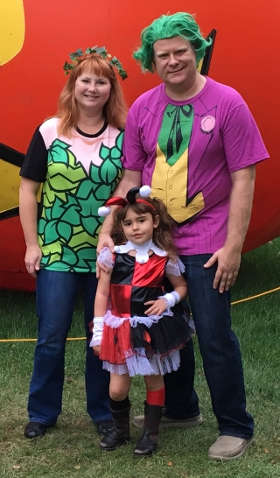 Things We Enjoy Doing as a Family
● Sledding, Building Snowmen, and making snow angels
● Coloring Easter Eggs, decorating a bunny cake with Grandma
● Relaxing at the annual family reunion on an island
● Going to an amusement park and watching fireworks
● Tractor rides with Grandpa
Final Thoughts
Thank you for your generous heart and unselfish love. Adoption is an amazing gift! Your decision will help complete a family, and we appreciate you considering us as you plan your baby's future.
If we are so lucky as to raise this child, we promise to give them a lifetime of love, nurturing, and experiences. We will treasure your baby and do all we can to give them opportunities to succeed. Family will always come first.
We've always made sure that our daughter understands adoption. We've bought her books about adoption and have enjoyed reading them with her since she was born. Just as we have been open to sending photos and information to our daughter's birth mother, we'd be open to sending you photos. We're willing to discuss the level of openness you are comfortable with.
Thank you, again, for taking the time to read our story. We wish you peace and comfort during this emotional time. You are in our thoughts and prayers. If you are interested in learning more about us, please contact our adoption counselor, Tobi Ehrenpreis. Text: 847-366-6351 Email: Tobi@centerforfamily.com. We would be happy to speak with you, too.
Warmly,
Beth and David