Becca and Steve (and Sophie)
We cannot begin to imagine how you feel as you consider adoption for your baby. What we can do is assure you that you are not alone. There are many people willing to help you through this journey, especially us! We are Becca and Steve from central Indiana. We have been married for 16 years and have unsuccessfully tried to have children ourselves. In 2013, we were blessed with our beautiful daughter, Sophie, through an open adoption.
We are eternally grateful to her birthparents for their sacrifice and willingness to give their daughter a life they could not provide for her. We keep in contact and send lots of pictures and updates via Facebook. We also visit once a year near Sophie's birthday. Each adoption story is different and unique. You may be looking for a similar or totally different relationship with an adoptive couple, and that is certainly ok. We are looking to complete our little family and hope you might consider placing your precious child with us.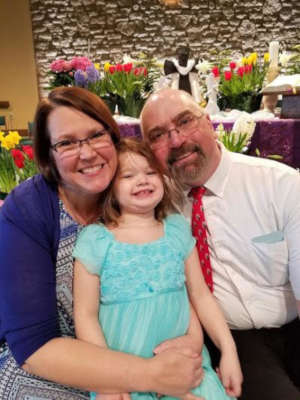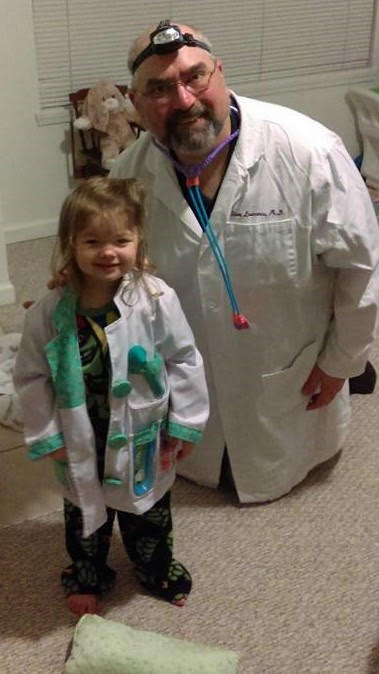 Becca Introduces Steve
When we first met, I fell in love with Steve's great sense of humor. He is also very intelligent. He holds a PhD in Neuroscience and currently has a great job working from home for a respected contract research organization. I love that he is not afraid to share his feelings or be affectionate. We have a very solid marriage and are best friends. We do everything together. We love sporting events, hiking, camping, berry picking, gardening, and traveling to new places. Our favorite date night usually includes finding a new restaurant and trying new foods.
Steve is also our resident chef and loves to have people over to watch outdoor movies on our big screen projector while he fries up homemade donuts. The thing I love most about him is that he truly is a great dad. He is a kid in a grown up body and LOVES to play with Sophie when she gets home from school. They recently built a doll house together and they love to go on long bike rides and explore the lake by our home. Steve also loves to sing songs and tell Sophie stories about his own childhood at bedtime. He loves his 'little duck' and can't wait to share his love with another child.
Steve Introduces Becca
Becca is an amazing mom. I always thought she would be because our nieces absolutely adore her. She is loving and supportive. She is always engaged with Sophie and coming up with new ways to motivate a little girl who doesn't always want to get on the bus or do her homework. There is nobody in this world I would rather be on this parenting journey with than her.
Becca has always been very in touch with her feelings and has really good insights on how to help Sophie when she struggles with her emotions. As a dad, all I ever wanted was to have a happy family. Marrying Becca was the best thing I ever did in pursuit of that goal. She is my best friend and a remarkable woman. I do not know what I ever did to deserve her.
Education has always been important to both of us. Becca has a Bachelor's degree in High School English Education and a Master's degree in School Counseling. Before Sophia came, she worked for the university where I was attending graduate school, but left her profession to stay home with Sophia. She loves being a stay at home mom and is eager to welcome another child into our family.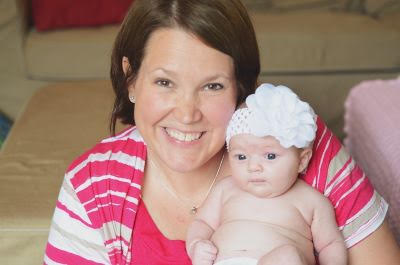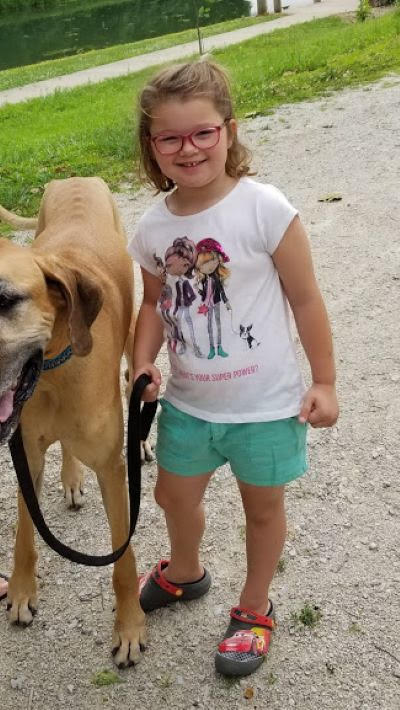 Sophie
Sophie is our 6-year-old daughter. Her birthparents invited us to the planned C-section at the hospital, but Sophie couldn't wait and came 10 days early. We took her home from the hospital and our lives were forever changed. She is a busy little bee who loves a good game of tag with mom and dad or playing outside with neighborhood friends. She is a bit of a 'tom-boy.' She loves monster trucks, superheroes, collecting rocks, and catching frogs. She quite the little inventor and loves all things nature or science related. She also LOVES animals (especially dogs) and babies and is eagerly awaiting the arrival of her new baby brother or sister. More than anything, what people notice most about Sophie is her outgoing personality. She is warm and friendly to everyone and is especially known for ability to help shy kids warm up and feel more comfortable
Our Home
We currently live in a three-bedroom duplex condominium in West Lafayette, Indiana. Our warm and friendly neighborhood is full of other families and their children. It is not uncommon to have a back yard full of the neighborhood kids. We have a bike path and a small lake close to our home, which is Sophie's absolute favorite place to explore. There are plenty of parks, youth activities, and our town has an excellent school system. It is a great place to raise children.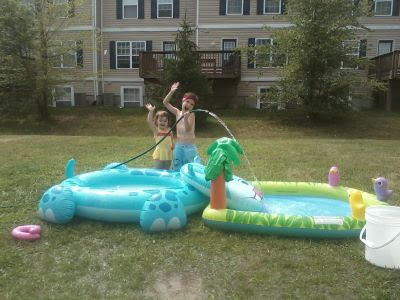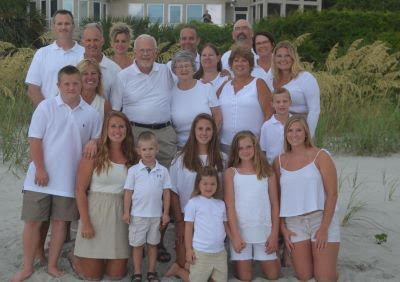 Family Values
We are both devoted Christians and plan to raise our children based on the principles of the Gospel of Jesus Christ. We believe in encouraging children to have a strong sense of self and a love and respect for others, especially family. Although our families do not live nearby, we try to visit and vacation together often. They have all been very supportive of Sophie's adoption and love her just as much as all the other grandchildren, nieces, and cousins. They would welcome and love your child too! Steve's sister and brother-in-law have an adopted son who is now nine. Becca's first cousin was adopted at birth, so adoption is very much a part of our lives.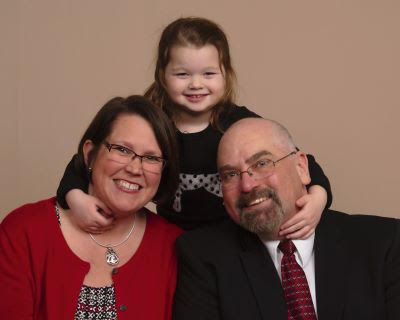 Please remember, you are not alone.  We would love to be a part of your journey through adoption. May God bless you as you make this very important decision.  If you would like more information about us, you can reach us directly at BeccaandSteveACFB@gmail.com. 
You may also reach our adoption counselor, Linda at:
800-869-1005 (tollfree)
773-919-5702 (text)
linda@centerforfamily.com
Sincerely Your Friends,
Becca and Steve