Dear Expectant Mother,
Hi there, we are Tim and Ayn (and four-year-old son, Paul). We want you to know how much we admire you! We can only imagine what you are feeling right now as you think about what is best for your child. You are valued, your story is important, and we promise your child will know that. We also want you to know that family is the center of our life. We will love your child unconditionally.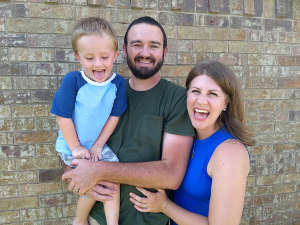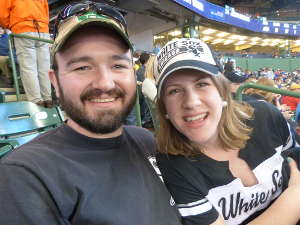 About Us
We're both 32 years old, have been married for seven years, and were blessed with our son, Paul, in 2014. Due to medical complications during childbirth, Ayn needed emergency surgery, preventing us from having any more children. Our family is not yet complete! We have SO much love to give and feel called to adopt. Paul will be the best big brother. He is already so kind and patient with babies and has said how much he wants to have a brother or sister. Your child will be loved by all three of us!
About Tim (by Ayn)
Tim and I knew we were meant to be together from the start. We are best friends! Our backgrounds are similar: Tim grew up in a small town in southern Wisconsin and I am from a small town in northern Illinois. We met as music majors at Elmhurst College, fell in love, and have never looked back. We have shared many life experiences that have shaped us to be the couple we are today, from the good times, such as when our college jazz band toured in Prague, to the hard times, like taking care of a close family member with cancer. Tim has shown me time and again how dependable, loyal, and trustworthy he is through it all. He is so loving and a great daddy who will do anything for his children. He will love your child with arms wide open.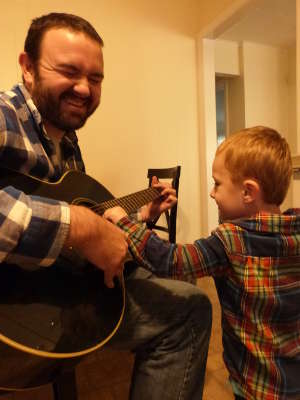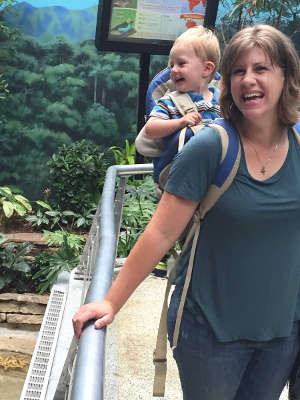 About Ayn (by Tim)
Ayn is the love of my life; my beautiful bride. Ayn exudes so much positivity and enthusiasm in every aspect of her life that it's impossible not to feel the same when I'm around her. Her love is contagious. I love her laugh, her smile, and her humor. She's my best friend, and she knows how to have fun! I've been in love with her for 10 years, and every day I love her more than the previous. She is a terrific mother who has so much love in her heart. Your child will truly be loved and adored by both of us.
Our Home
We live in Flower Mound, Texas and love it! Everyone is so friendly, we have a renowned school system, and fantastic parks, playgrounds, and walking paths. Paul enjoys soccer, t-ball, and swim classes through our community activity center. We visit the library every week for story hour and to get books, as we all like to read. Ayn takes Paul to weekly playdates with neighbors and church friends.
Our house has three bedrooms and a fenced-in backyard where we like to play games like hide and seek, sports, draw with chalk on the patio, and blow bubbles. We cook together every night. We love Christmas and decorate the house, bake tons of cookies, listen to lots Christmas carols, and plan Christmas parties. Above all, we treasure the quiet moments at home when we all snuggle. It would give us such joy to welcome a child into our home.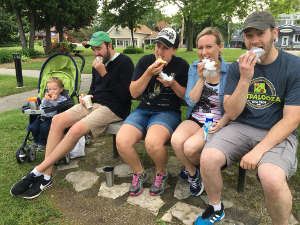 At our church we are involved with many activities such as Mothers Club, book club, and Bible Study. We also sing in the choir, play handbells, and play in the band. Community service is important to us and we help with kid's clothing drives, Operation Christmas Child, and preparing food for monthly homeless shelter nights. People of many backgrounds, races, and cultures attend our church, which we think makes for a strong and dynamic congregation.
Tim has a career repairing band instruments in Dallas and Ayn was a school band director before choosing to become a stay at home mom. Tim plays trombone, Ayn plays saxophone, and our whole family enjoys playing piano and guitar, and more! Our children won't be able to help but love music too!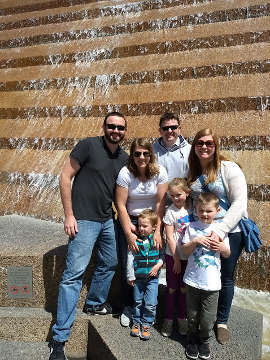 Family
Our families are very close. We talk nearly every day on the phone! They are extremely excited and fully behind our decision to adopt. Ayn's dad is Glenn, and we enjoy visiting at him at her childhood home on five acres in northern Illinois. There, we explore the woods, go for tractor rides, and play in the garden. Ayn's brothers, Mike and John, live in Seattle and are also an important part of our life with weekly phone calls and visits several times a year. John and his wife, Amanda, recently had a baby, Shane, and Ayn's mom, Cecelia, currently lives there to help care for the new baby, just as she did for us when Paul was born!
Tim's parents, Bruce and Eileen, live at Tim's childhood home in southern Wisconsin and we have spent many a happy time there, it is like our second home! Tim's sister, Megan, lives in northern Illinois and Tim's brother, Sean, and his wife, Jessica, live in the Milwaukee area with their children Moira (8) and Rory (6). The cousins really love each other; they are best friends!
We also have many aunts, uncles, and cousins with who we share close relationships. Your child will be loved and cherished by everyone.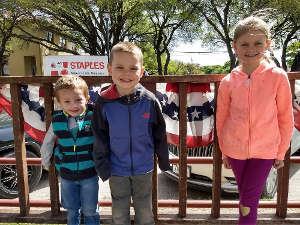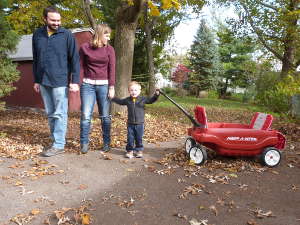 Our Promise
We promise to give your child complete and unconditional love. Family is the center of our life and we will do anything for our children. We promise to support an open relationship with you. Thank you for reading our family profile and if you would like to connect with us, please contact us or our adoption counselor, Tobi Ehrenpreis.
Email Tim & Ayn: timandaynacfb@gmail.com
Call Tobi: 800-869-1005
Text Tobi: 874-366-6351
Email Tobi: Tobi@centerforfamily.com
We hope to hear from you soon,
Tim & Ayn