Our letter to you,
Thank you so much for taking the time to get to know us! We are grateful for the opportunity to tell you about our family, our home, and our hopes and dreams for a child. With all of the choices you have, we are thankful you are considering adoption.
We are so excited about growing our family through adoption. We have always known that we wanted to be parents, but infertility had another plan for us. If given the chance to parent your child, we promise to provide a loving and nurturing home, full of laughter along the way. Our large support group of family and friends are also eager to welcome a new addition to love and cherish.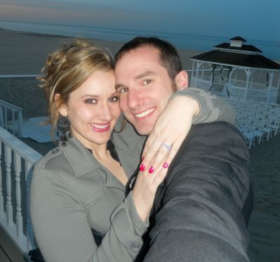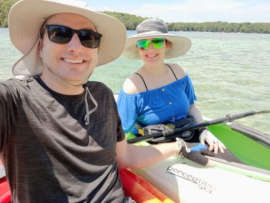 About Us
We are Amber (37) and Steve (34) and have been married for 9 years. We met on Match.com and have been together ever since. It's the cliché "When you know, you know." We are polar opposites in most areas, but those differences create a great balance in our partnership. Also, we are very open-minded people who share many of the same views and opinions. We consider each other best friends and feel very lucky to have found each other.
Steve is a pilot for a Commercial Airline and absolutely loves what he does. He even knew back in high school that he wanted to pursue this career. A great perk of his job is how his schedule will allow for lots of full days at home with the family. We really look forward to exploring and learning about the world with our child!
Amber previously worked as an optician and massage therapist, and will be fortunate to be a stay-at-home mother when we adopt a baby. She also enjoys baking, interior design and being in nature. We share the same love for the outdoors, travel and adventure. Last but not least, we LOVE to laugh together and often pull pranks on one another! Hiking in the mountains, snowshoeing and kayaking are a few of our favorite past times. Traveling to new places and experiencing different cultures and food are also up there on the list.
We have lived in many places over the years which include: San Francisco, Seattle and Florida. Living in these different places was an amazing experience and adventure! Ultimately, we decided to relocate back home to Chicago to have the love and support for this next chapter.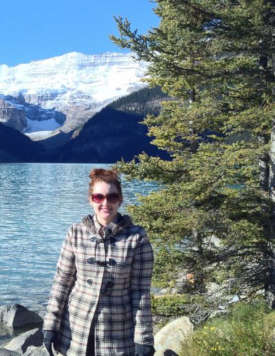 About Amber (By Steve)
Amber is a very loving, loyal and supportive wife. She is definitely the planner of our family and keeps our lives and home running smoothly. I would also describe her as a go-getter who keeps me on my toes! I enjoy her sense of humor, witty comments and our many inside jokes. I feel she is my better half; true best friend and I love that I can tell her anything without judgment. Seeing her interact with our nieces and nephews has shown me such a warm and compassionate side of her. She really enjoys creating fun and educational activities for them when we visit. I have no doubt that she will make an excellent mother and caregiver!
About Steve (By Amber)
Steve is truly an adventurous and fun spirit! Besides his love to try new things, he has become quite the handyman and really enjoys his power tools. His love for gardening is also fun to watch. He definitely has more of the "green thumb" in our relationship!
One of the many things I admire about my husband is his kindness. He is always the first to offer help and it always comes from a genuine place. When I have seen him interact with children, my heart instantly melts. He is consistently patient and sweet. I can see that he really enjoys being goofy and making them laugh. On the other hand, I've seen him be a great teacher and offer the guidance a child needs. Let's just say HE will be the one who teaches them how to drive! I cannot wait to see him become a father and friend to a little one.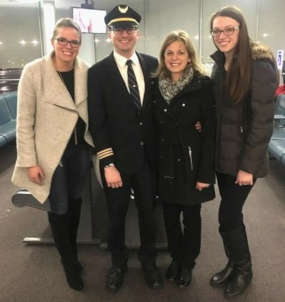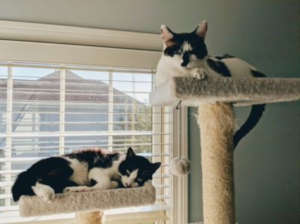 Our Family
Our little family includes 2 cats named Bella and Sophie whom we love dearly. We are not ashamed to say those two run the show!
Amber's extended family is quite large with many cousins and small children. Her brother and his wife have a 2-year-old son with another on the way. Her sister just graduated college and is on the job hunt. Our traditions include celebrating Christmas Eve and the South Side St. Patrick's Parade every year.
Steve's family is smaller, but very close knit. His parents have been married for almost 40 years and have been an inspiration and example to Steve. His oldest brother has a 9 and 4-year-old with his wife, while his younger brother is busy working and focusing on his career. He has cousins that live in Chicago, Kansas City and Minneapolis. Most of our families reside in the Chicago area and are within an hour's drive of our home. So, we know anyone is just a phone call away if we ever need anything!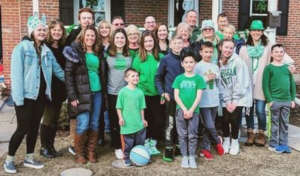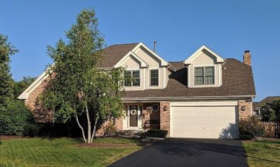 Our Home
We live in the Northwest Suburbs of Chicago in a very safe and family friendly neighborhood. In fact, the elementary school is just a walk away up our street. Our house has a large backyard with plenty of space to run around. We are also very close to a lot shopping and entertainment. The area is surrounded by many beautiful parks and nature preserves for walking/bike riding.
In Closing
We appreciate you showing interest in our profile! We hope that you will consider us when making your adoption decision. We are so looking forward to becoming parents and loving your child unconditionally. We promise to provide a nurturing and safe home for him/her. Open adoption has always been important to us, but understand that decision is entirely up to you. Know we will always speak of you with respect, gratitude and kindness.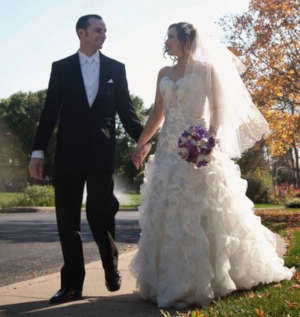 We can't wait to hear from you. Please feel free to contact us anytime at AmberandSteveACFB@gmail.com.  You may also reach us through our Adoption Counselor, Tobi Ehrenpreis, at (800) 869-1005 (call) or (847) 366-6351 (text) or tobi@centerforfamily.com.  She would be happy to answer your questions.
With warm wishes,
Amber and Steve