In 2009, we chose to turn to adoption because after a miscarriage and many unsuccessful infertility treatments, we were ready to focus on "when" and not "if" we would have children. In December 2010, our daughter, Olivia, was born and joined our family at birth through adoption. We were chosen by her birthparents in July and were able to experience the many different stages of pregnancy with Olivia's "tummy momma" including the labor and birth of Olivia. Her birth was nothing short of miraculous and a time that we will always cherish.
We know that we are very ready to add another little one to our family. We love being parents and have so much fun with Olivia. She truly is such a beautiful light in our worlds, as are her birthparents. We have an open adoption with them, and talk and text on a pretty regular basis to keep up to date on all the things going on in each of our lives. We know that we can provide a child with a loving, nurturing, stable and fun environment. Your child will always know from Day 1 his or her birth story and the selfless decision that you made.
AmberandRyanACFB@gmail.com
800-869-1005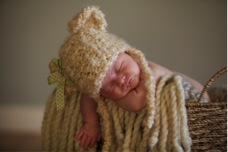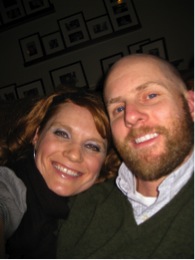 OUR LIVES TOGETHER
ourlivesWe have shared 11 fantastic years together and have been married for the past 8. We met at a party in Chicago and hit it off right away! We danced, exchanged numbers, went on some dates and the rest is history! We are fortunate that Amber is able to be a full time stay at home mom with Olivia. Ryan is a financial analyst at large company in a nearby town and has the ability to work from home, so he can also be there to share in the joys of parenthood as well.
We recently moved from Chicago to a beautiful new home in Coralville, IA, which is a 3 hour drive west of Chicago. It is a safe, child-friendly area where you can always find children either riding their bikes up and down the sidewalk or playing in their front yards with other neighborhood children. Most of Amber's family lives in Northwest Indiana so we are only a short drive away from playing with nieces and nephews. Ryan's family is here in Iowa and we also have fun taking a road trip to visit with his family. We enjoy spending holidays with both sides of the family.
OUR VALUES
ourvaluesWe hope to instill values like honesty, dedication, responsibility and independence in our children. We believe it is important to respect the lives and opinions of those around you, and to accept the differences that make us all unique. We will always encourage our children to be creative and express themselves. We believe that everyone should have the chance to be who they want to be and shouldn't be afraid to try something different or new.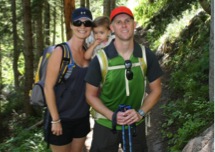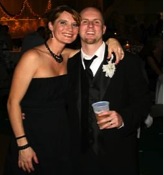 AMBER'S LOVE FOR RYAN
amberThe first date I went on with Ryan, I knew I was going to marry him. I even went home and told my Dad that! Ryan is my rock. He possesses the qualities that I think are important to building a solid relationship, marriage and family. He is caring, supportive, and is constantly putting a smile on my face. He cracks me up with his great sense of humor—a happy family is definitely one that laughs together.
Ryan is such a great dad! I love seeing him act silly with Olivia and he loves taking her on adventures. His loving ways and patience with Olivia always melts my heart—he is definitely the type of dad I had always envisioned him being. He'll be an incredible dad to our second child too. Ryan is hardworking and committed in every task he takes on.
RYAN'S LOVE FOR AMBER
ryanAmber told me she loved me after only a few weeks of dating and I thought she must be crazy. Eleven years later I still know she loves me and I still think she's crazy (in a good way). Amber is the type of person that lights up the room when she walks in. She is compassionate, caring, giving and pretty darn beautiful. Amber gets along with everyone. She can meet a complete stranger and immediately form a bond.
Amber is an incredible mom to Olivia. Whether she's doing art projects or singing the ABC song to her, she puts her heart and soul into making things fun and exciting. She loves being a mom and it shows in every way with Olivia. She can't wait to love and nurture our next child.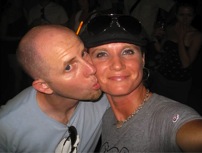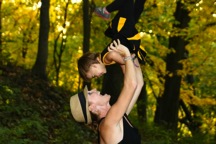 OUR LOVE FOR OLIVIA
oliviaFrom the second Olivia was placed into our arms, our worlds completely changed in such an amazing way. She has opened our hearts to a love we had thought might not be possible. Olivia has filled our lives with such love and purpose that, as cliché as it may sound; she's shown us what it means to love madly, deeply and truly.
She is an incredibly funny and feisty toddler. She has such a huge personality for a little one, and such friendliness about her, olivia2especially when she says, "Hiiiiii!" to most people we meet when we're out and about. She is such a beautiful combination of both her birthparents, plus a mix of our mannerisms which makes her a pretty fabulous little girl!
It's so much fun being her parents and we're looking forward to having her become a big sister! We know that she'll enjoy having a sibling to confide in just as we have with our own siblings.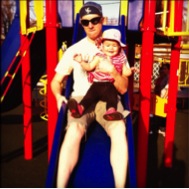 OPEN ADOPTION
We're comfortable with many levels of openness. If you think we may be the right family for your baby, we hope to hear your thoughts and wishes on adoption. We'd like to know more about you, too, including your hopes and dreams for your child. As adoptive parents, we'll always strive to live up to the trust and faith placed in us.
To learn more about us, please send us an email AmberandRyanacfb@gmail.com or contact our adoption counselor,Maggie at 800-869-1005 or send her a text at 847-366-6343. You may also send Maggie an email: info@centerforfamily.com